Jane Levy is a 31-year-old actress who has born in Los Angeles on December 29, 1989.
Born to creative parents, with her mother Mary Tilbury being an artist, and her father Lester Levy being a musician, Jane was never a stranger to the world of artistic expression, though her focus quickly centered on acting.
Jane Levy plays Zoey Clarke and Skylar Astin portrays her boyfriend Max Richman in the popular American musical comedy-drama television series Zoey's Extraordinary Playlist (Credit: Nicky Nelson / WENN)
While growing up, she appeared in several community theatre productions for class plays like Annie. After graduating high school, she briefly moved to New York to attend the Stella Adler Studio of Acting, to become a formally trained actress.
Just a few short weeks after completing acting school, Jane Levy moved back to her hometown of Los Angeles and was almost immediately cast in Shameless.
Jane Levy displays her pretty size 7 (US) feet in open-toe sandals (Credit: Nicky Nelson / WENN)
While she didn't end up sticking around for the full course of the show, Shameless will always be remembered as Jane Levy's first official role as a professionally-trained actress.
Jane Levy Facts
| How much is Jane Levy's net worth? | She is an American actress with an estimated net worth of $3 million. |
| --- | --- |
| Full Name: | Jane Colburn Levy |
| Born: | December 29, 1989, in Los Angeles, California |
| Is Jane Levy related to Dan and Eugene Levy? | No, she's not related to Dan and Eugene Levy. |
| How tall is Jane Levy? | 5′ 2″ (157 cm) |
| Feet/Shoe Size: | 7 (US) |
| Did Jane Levy have work done? | She claims on Twitter that she's not had plastic surgery. |
| Who is Jane Levy dating? | She and her long-term boyfriend Thomas McDonell have been dating since 2011. |
| Can Jane Levy really sing? | Yes, she shows that she can sing and dance in NBC's American musical comedy-drama television series Zoey's Extraordinary Playlist. |
Jane Levy on Shameless
Shameless is an American television show modeled after the British show with the same name. Emmy Rossum became famous for her portrayal of Fiona Gallagher in the television series.
It's a comedy-drama hybrid, that follows the lives of the Gallagher family in Southside Chicago, depicting their dysfunctional family dynamic, as well as the various mishaps that occur throughout the show.
While the Gallagher family is dysfunctional, the Milkovich clan, another family living in the neighborhood, is downright dark.
Jane Levy played Mandy Milkovich for six episodes of season 1 of Shameless (Credit: CBS)
Jane Levy was originally cast to play the tough-yet-endearing Mandy Milkovich, the only female member of her family. While she only appeared in six episodes of Shameless' first season, her character packed quite the punch.
Jane Levy was 21 years old when the first episode of Shameless aired on January 9, 2011. She turned 22 on December 29, 2011.
Mandy Milkovich is not someone to mess with- nor are her numerous brothers, most notably Mickey Milkovich (played by Noel Fisher).
During season one, Mandy and Mickey begin by threatening to beat up (if not kill) a young Ian Gallagher, one of the middle children in the Gallagher family.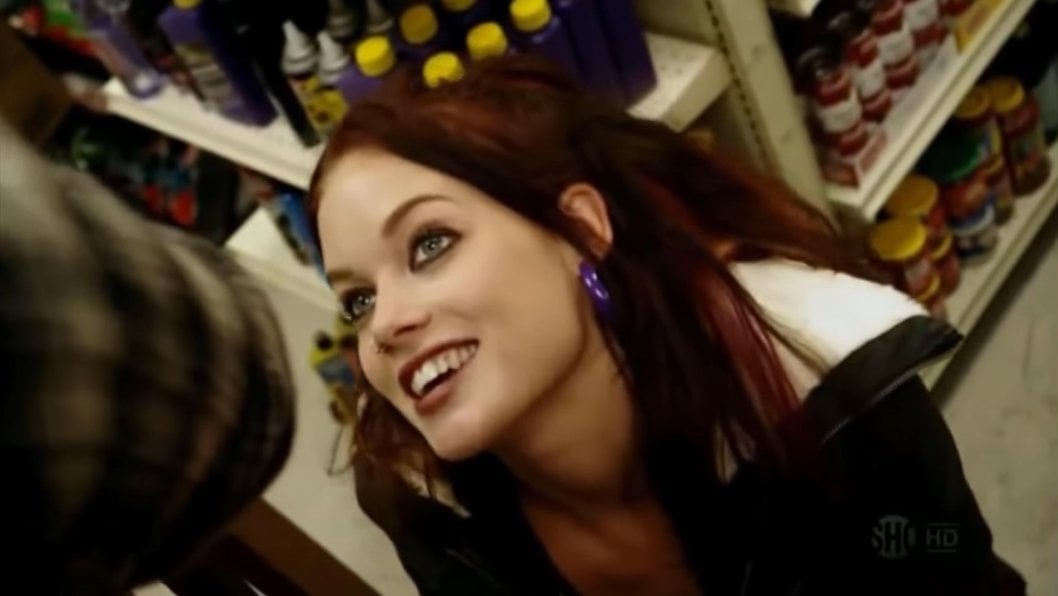 Fans loved Jane Levy portrayal of Mandy Milkovich in the American comedy-drama television series Shameless (Credit: CBS)
However, by the end of the season, Mandy and Ian reconcile their differences to form a genuine friendship, while Ian and Mickey embark on a secret relationship.
Why Jane Levy Left Shameless
Mandy Milkovich, though not the friendliest, is a generally well-meaning character who is extremely loyal to her loved ones. It takes a special actress to showcase the duality of Mandy's tough exterior and soft heart.
While Jane Levy certainly had the chops to bring such a character to life, she also had her own life to worry about. So, when she was offered a much more central role as the main protagonist Tessa Altman on ABC's Suburgatory, she made the strategic decision to leave behind her role as Mandy Milkovich.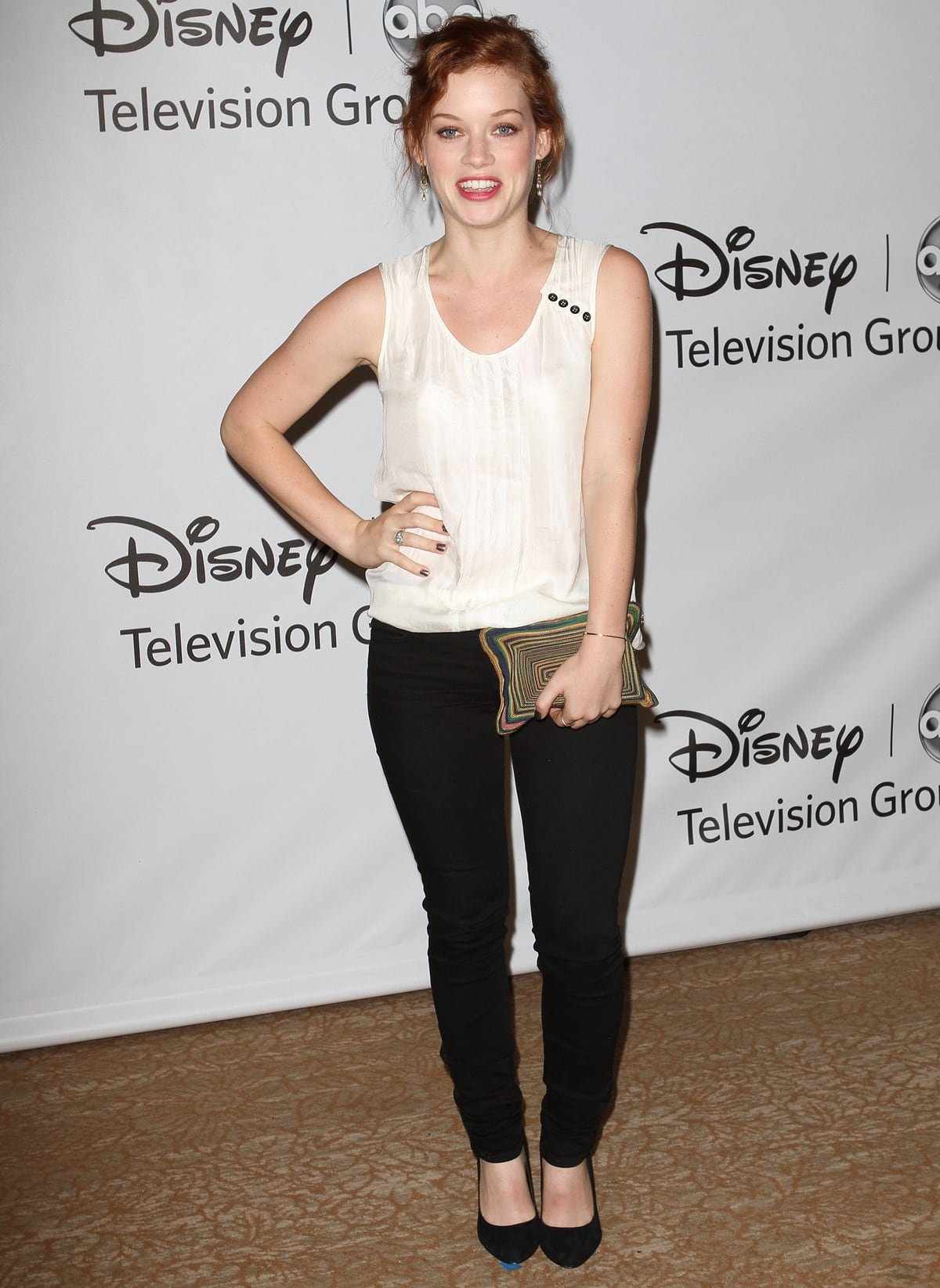 Jane Levy arrives at the Disney ABC Television Group's 'TCA 2001 Summer Press Tour' at the Beverly Hilton Hotel on August 7, 2011, in Beverly Hills, California (Credit: FayesVision / WENN)
There was no bad blood in Jane Levy's departure from Shameless, she simply chose, logically, to take on a larger role in a different project.
Luckily for Shameless, however, Emma Greenwell successfully took over the role of Mandy Milkovich and played the character to perfection until season six, at which point the character's storyline faded out.
Jane Levy's Career Post-Shameless
While Suburgatory only ran for a relatively short three seasons compared to Shameless' eleven, Levy's decision to take on a major role was still a good one.
Her work on Suburgatory served as a launching pad for several subsequent roles, all of which featured her as one of the main characters.
Notably, Levy took on the leading role of Mia in the 2013 film Evil Dead, and Rocky in the 2016 film Don't Breathe.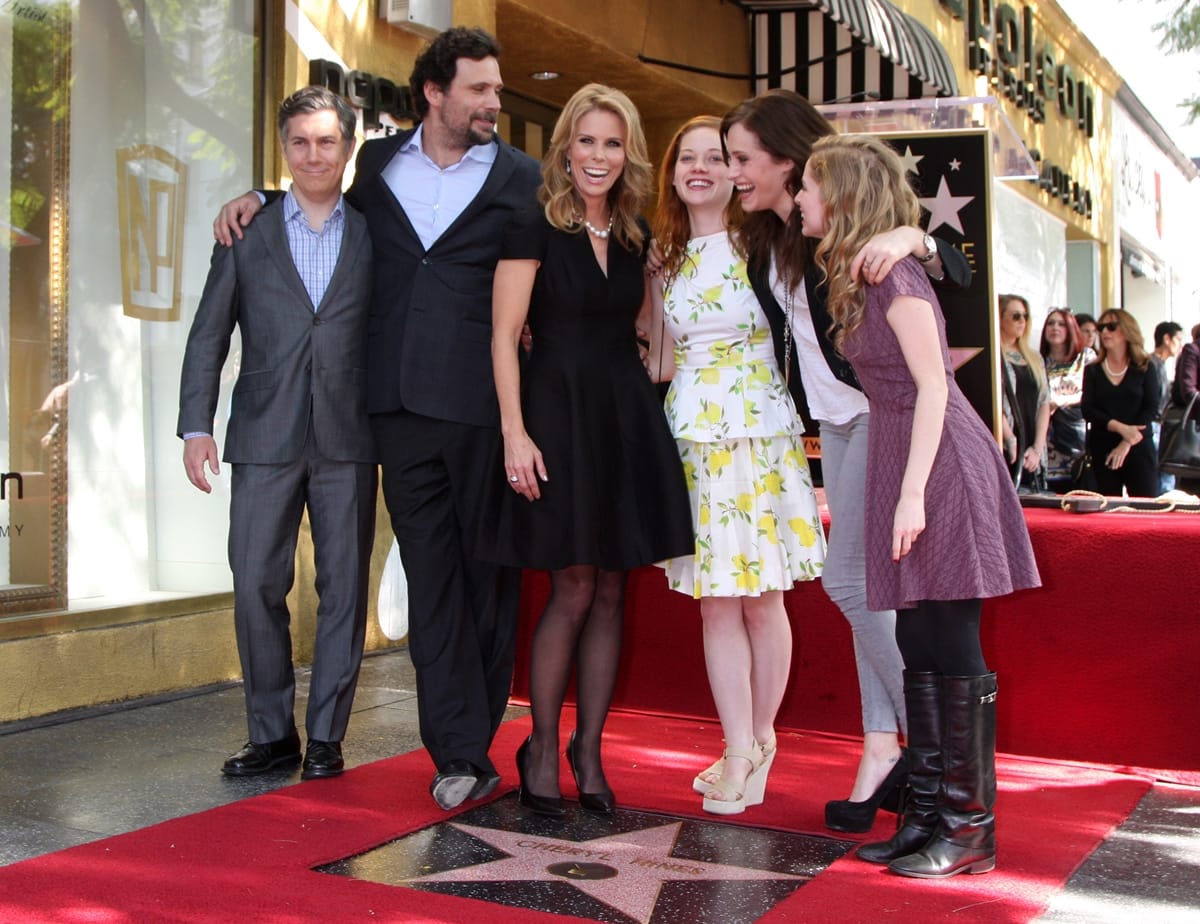 Suburgatory stars Chris Parnell, Jeremy Sisto, Jane Levy, Carly Chaikin, and Allie Grant attended Cheryl Hines' Hollywood Walk of Fame ceremony in Hollywood on January 29, 2014 (Credit: Nikki Nelson / WENN)
Most recently, Jane Levy returned to her TV roots and was cast as the leading protagonist Zoey in NBC's Zoey's Extraordinary Playlist, a show which debuted in 2020.
It ran for two seasons, and an additional holiday special film. While the show was unfortunately canceled in 2021, it had a good run. Time will only tell what role Jane Levy picks up next!
Jane Levy's Personal Life
Beyond her successful acting career, Jane Levy's personal life has had quite an interesting journey as well.
One of Jane Levy's strengths is her ability to change her looks in a chameleon-like fashion, which lends itself to a variety of roles- from Mandy Milkovich's dark auburn hair to Tessa Altman's light ginger locks, one might never guess that Jane Levy is actually a natural blonde.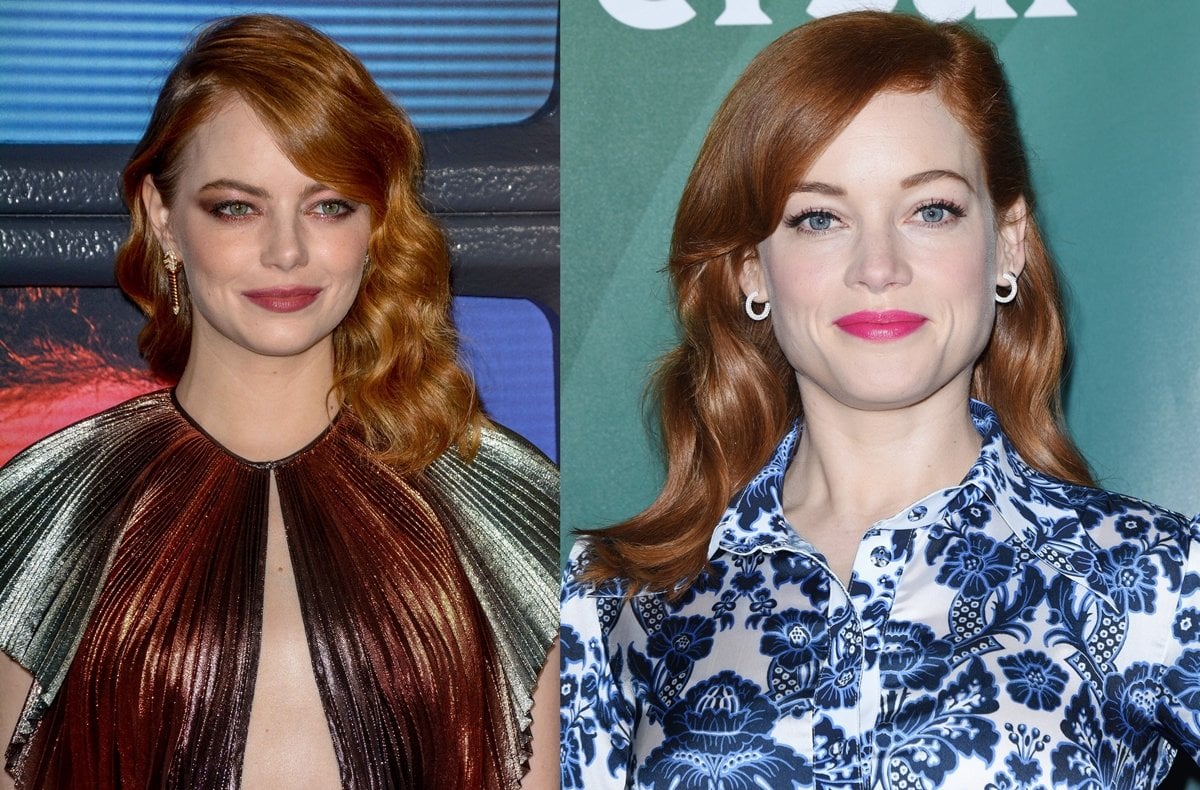 While a natural blonde, with red hair Jane Levy looks like Emma Stone (Credit: WENN / Avalon / Patricia Schlein)
She stands at a petite 5'2, which lends itself to the younger female characters she has played to date.
Although she has been in the public eye since she was quite young, Jane Levy has done a good job of keeping her private life under wraps.
So, in 2013, fans were surprised to hear that she was filing for divorce, as they hadn't even been aware that she was married in the first place.
Jane Levy and Portuguese actor Jaime Freitas were married for just two short years, from 2011-2013, when they filed for divorce citing irreconcilable differences.
Jane Levy was briefly married to actor Jaime Freitas and has been in a relationship with Thomas McDonell since October 2011 (Credit: MEGA / WENN)
It's interesting to note that the pair reportedly split around seven months after getting married, although they didn't officially divorce for quite some time.
However, even after her short-lived marriage, Jane Levy has once again found love- and this time around, she is much more open about it.
While the exact timeline isn't clear, Jane Levy has been dating Thomas McDonnell for approximately ten years- meaning they got together around 2011-2012.
Jane Levy in a sexy black jumpsuit at the 6th Annual InStyle Awards on November 15, 2021, in Los Angeles, California (Credit: MEGA / WENN)
While Jane was still technically married at this time, she did not get together with Thomas until after she and Jaime had already split.
"I got married when I was so young, and it lasted six months. I have been with my current boyfriend for nine years. So, my current relationship feels a lot more like a marriage than with the man I married when I was 20," she told Inquirer in April 2020.
The Levy Last Name
Another interesting component of Jane Levy's public persona is her name itself- which will sound very familiar to fans of the popular TV show Schitt's Creek.
Eugene and Dan Levy are a famous father-son duo who both created, produced, and starred in the CBC comedy show.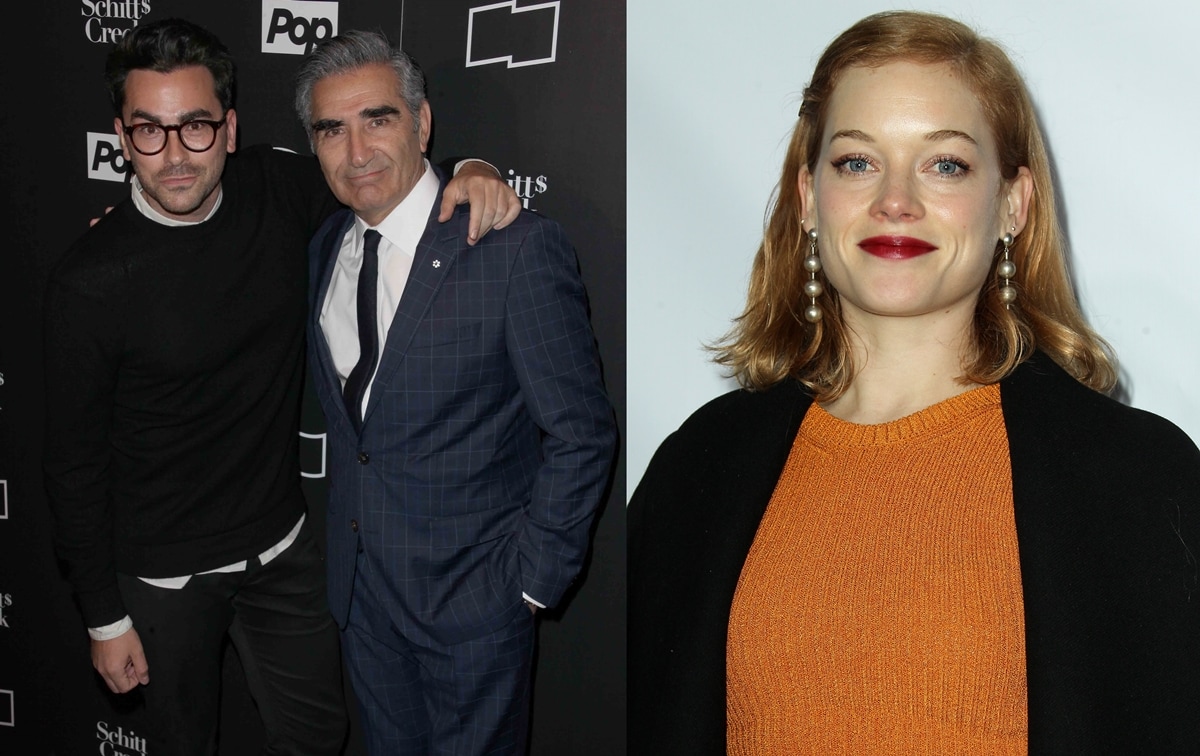 Jane Levy is not related to Schitt's Creek and father and son duo Dan and Eugene Levy (Credit: PNP / WENN / Adriana M. Barraza)
However, while the Levy last name seems to be a golden ticket to Hollywood success, Jane Levy is not related to Dan and Eugene- their shared name is just a happy coincidence.
"In case anyone cares I pronounce my last name leeeeeeevy. Not like Eugene," she wrote in a tweet. "And unfortunately I'm not related to Eugene," she added.
Jane Levy confirmed on Twitter that she's not related to Dan and Eugene Levy (Credit: Twitter)
"They're both wildly talented, I'm a huge fan of both of them. Unfortunately, we're not related," Jane responded when asked about Dan and Eugene Levy in a January 2021 Today interview.
The Bottom Line
Overall, Jane Levy's departure from Shameless was entirely professional and set her up for further personal and career-related success.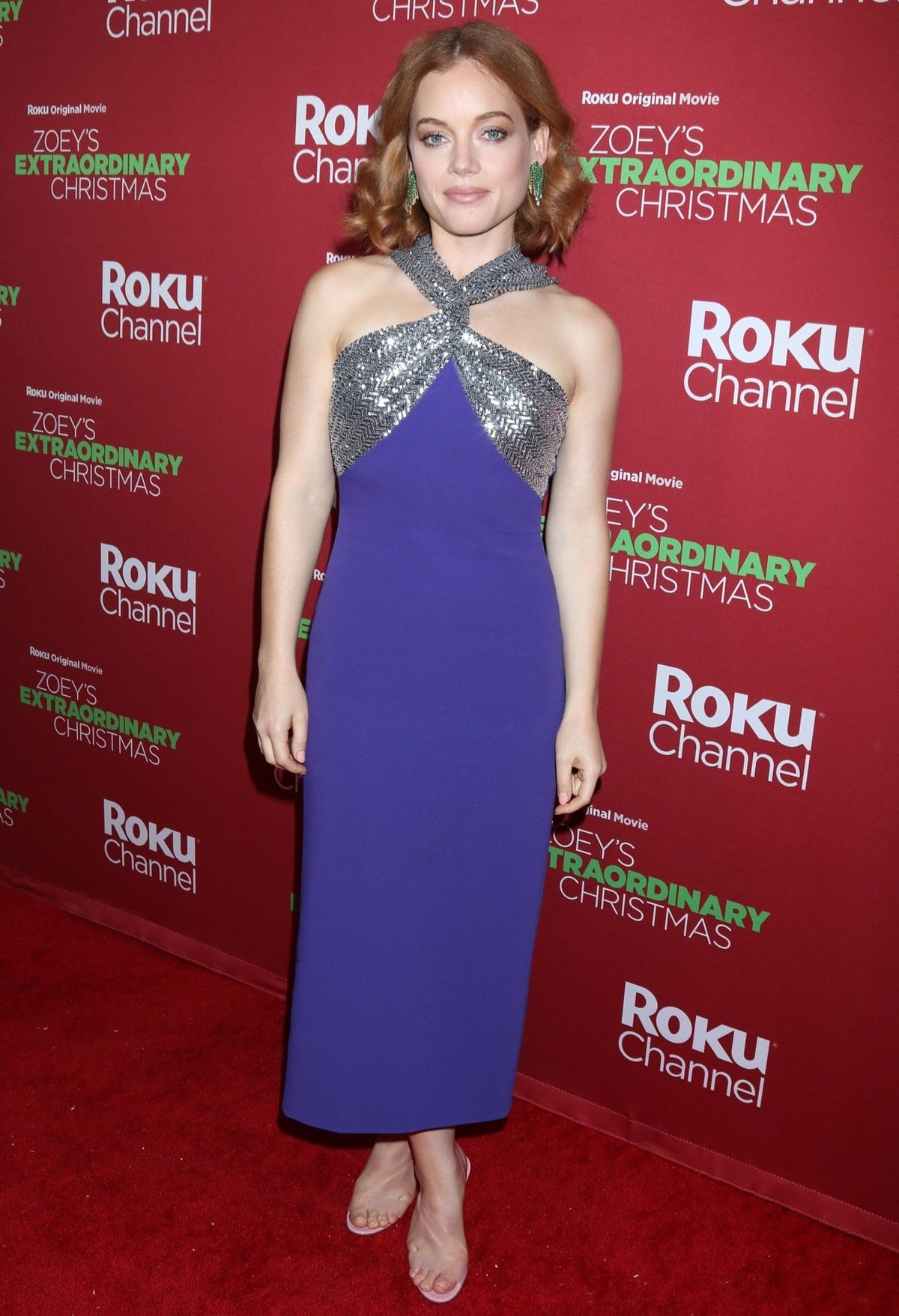 Jane Levy in a purple sequined dress at the premiere of Zoey's Extraordinary Christmas held at the Alamo Drafthouse Cinema on November 30, 2021, in Los Angeles (Credit: Avalon / WENN)
Likewise, Shameless carried on to become one of the most well-known shows to date and ran for eleven seasons. It turned out to be happy ending all around!