No, refraining from wearing black shoes with an all-white outfit isn't a hard fashion rule (but then again, what is these days). We've featured white outfits punctuated with black shoes plenty of times before, and we are, in fact, fans of this look (revisit our stories on Kim Kardashian, Megan Fox, and Candice Swanepoel).
January Jones stepped out in a casual version of an all-white clothes plus black shoes outfit yesterday, and although it did look cool and comfy, we're not 100% sure about her choice of footwear. Does anyone else find her multibuckled wedges too cumbersome for her easy and breezy white tee and skinny jeans? They look too heavy, and the black color only brings out that contrast even more.
January Jones out and about running errands in Los Angeles, California, on January 15, 2014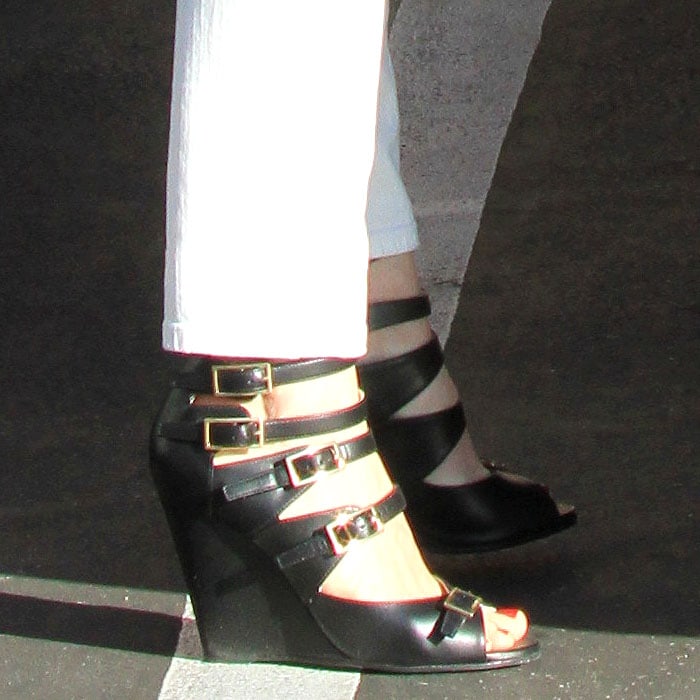 January Jones wearing multibuckled Arce" wedge sandals by Chloé
We would've been a definite "no" on this ensemble if it weren't for January Jones' dark brown trilby hat and cute little burgundy purse. They break up all the contrasting blacks and whites nicely, don't you think? However, they also muddle our thoughts on this outfit, so we need to ask you: Does January Jones get away with wearing black shoes with her all-white clothes here?
On their own, January's wedges, which are the "Arce" wedge sandals by Chloé, are fierce little things:
Chloé "Arce" Multibuckled Strappy Wedge Sandals, $1,050
For less of a sticker shock, check out the following slimmer-strapped versions from Forever 21: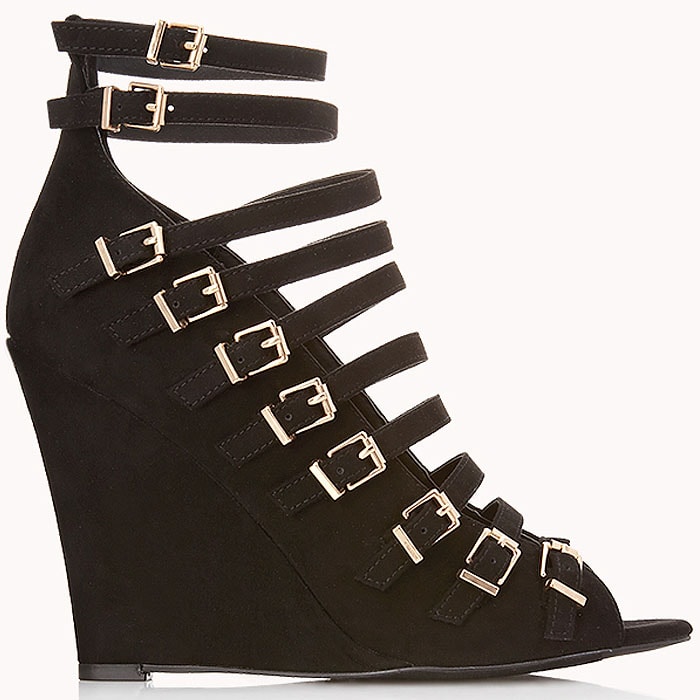 Forever 21 "Standout" Buckled Wedges, $36.80
Credit: WENN