The Addams Family is one of those intellectual properties that seemingly never goes out of style.
Initially debuting as a comic series in the New Yorker all the way back in 1938, The Addams Family has endured different adaptations throughout the decades.
The cast of the 1964 dark comedy sitcom The Addams Family based on the characters from Charles Addams' New Yorker cartoons (Credit: MGM Television)
These include a live-action television series in the 1960s, an animated series in the 1970s, two live-action feature-length films in the 1990s, another animated television series in the 1990s, and most recently, two animated films released in 2019 and 2021.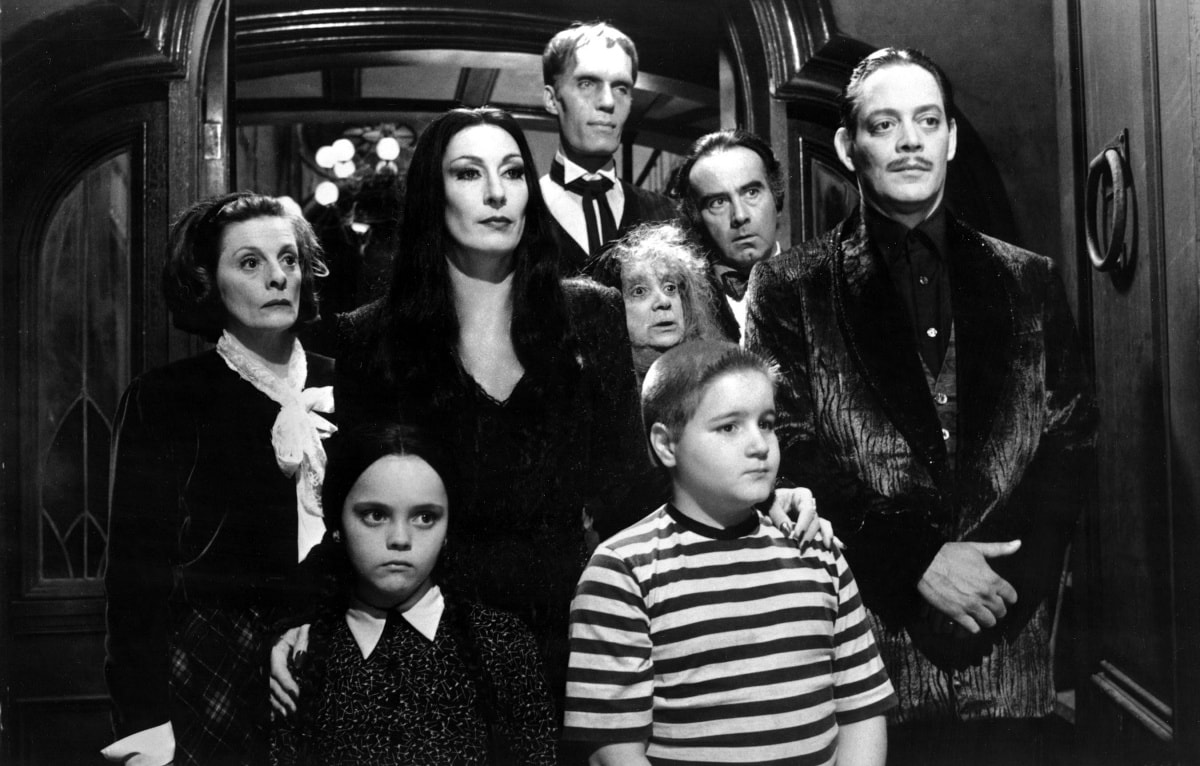 The cast of the 1991 macabre film The Addams Family (Credit: Paramount Pictures)
Now, everybody's favorite gothic family is set to return with a Netflix-produced, live-action television series centered on The Addams Family's morbid daughter, Wednesday.
The project was initially announced in October 2020, with Tim Burton set to produce and Danny Elfman providing the score for the highly-anticipated show.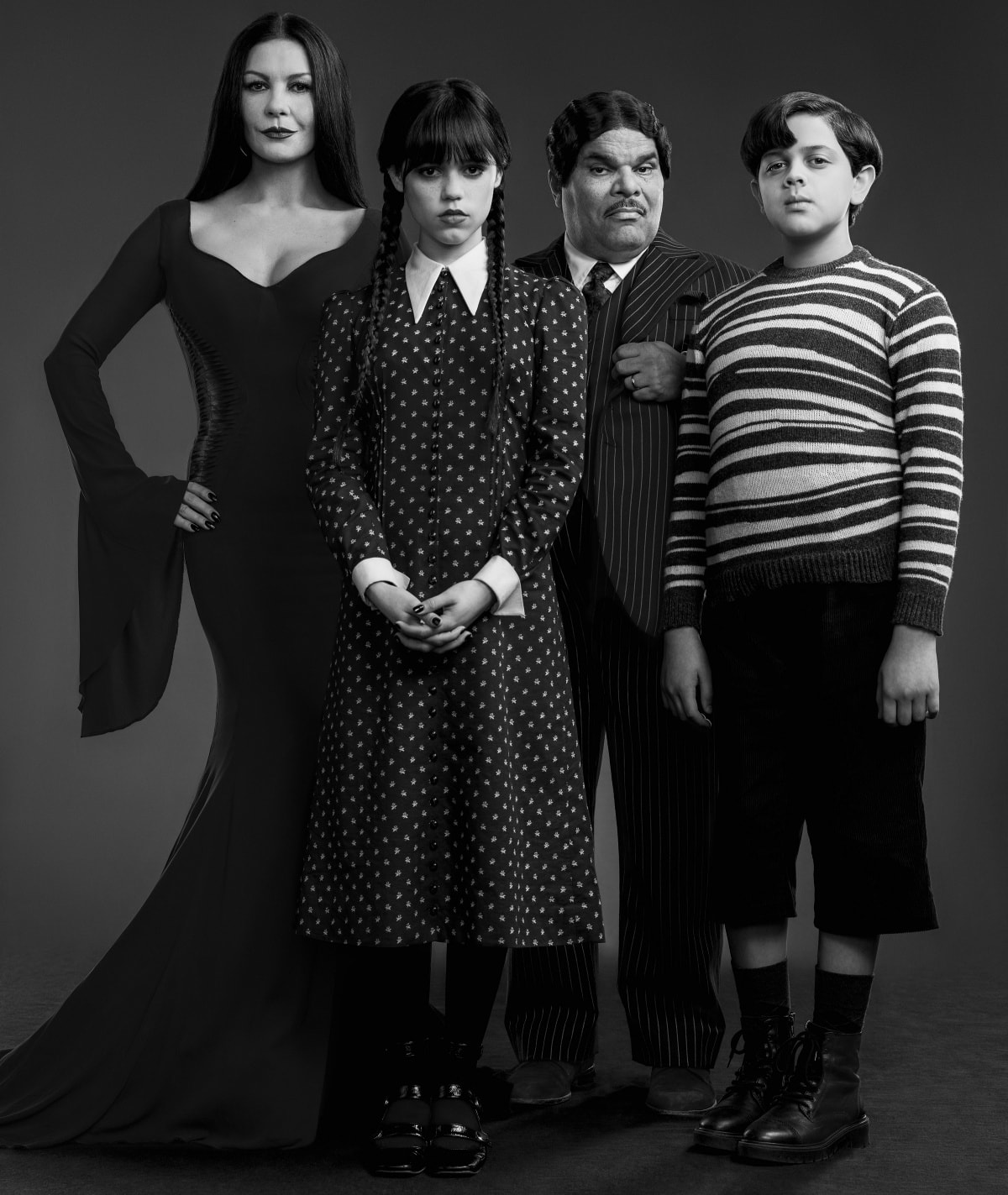 The Addams Family is back with its satirical version of the ideal nuclear family and macabre elements for a dark twist (Credit: Netflix)
In May 2021, Netflix announced that established child star Jenna Ortega was cast in the titular role of Wednesday Addams alongside a slew of big-name stars such as Catherine Zeta-Jones, Gwendoline Christie, Luis Guzman, and Fred Armisen.
As we await the show with bated breath before its release on Netflix on November 23, 2022, let's take a look at how Jenna Ortega was cast in the role of Wednesday Addams and how her career has evolved up until this point.
Jenna Ortega as Wednesday Addams in the 2022 coming-of-age supernatural horror comedy television series Wednesday (Credit: Netflix)
How Jenna Ortega Got Her Start in Hollywood
Like many young Hollywood stars, Jenna Ortega hails from Southern California, specifically the Coachella Valley, where she was born in September 27, 2002.
She caught the acting bug at a young age and first implored her mother to help her audition for gigs by the spry age of 8. After appearing in episodes of shows like CSI: NY and Rob, she made her feature film debut at the age of 11 with a small role in Iron Man 3 (2011) and followed that up with another small role in Insidious 2 (2013).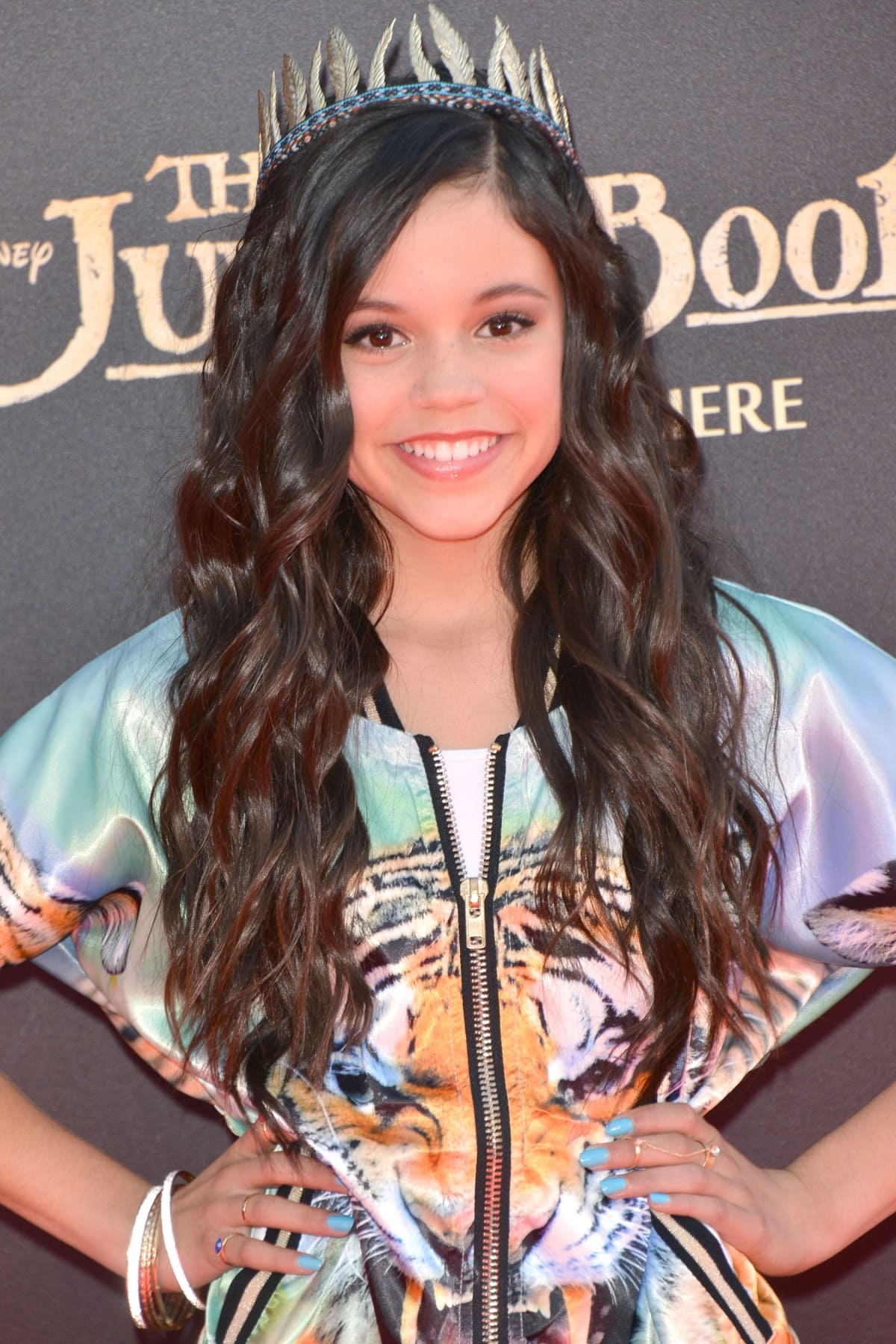 Jenna Ortega attending the world premiere of The Jungle Book in Los Angeles, California, on April 4, 2016 (Credit: Tony DiMaio / Startraksphoto)
Ortega received a bump in notoriety with her role as Young Jane in the wildly popular romantic-comedy-drama Jane the Virgin, which ran for five seasons from 2013 to 2019.
She received another popular main role in the Disney Channel television series Stuck in the Middle as Harley Diaz, the middle child of a large family of seven children. The show ran for three seasons and gave Ortega the opportunity to act in the main role that saw her appear in almost every episode of the series.
Ortega transitioned to more mainstream roles at this stage of her career, appearing in popular shows like the second season of You (2019) when she was 17 years old.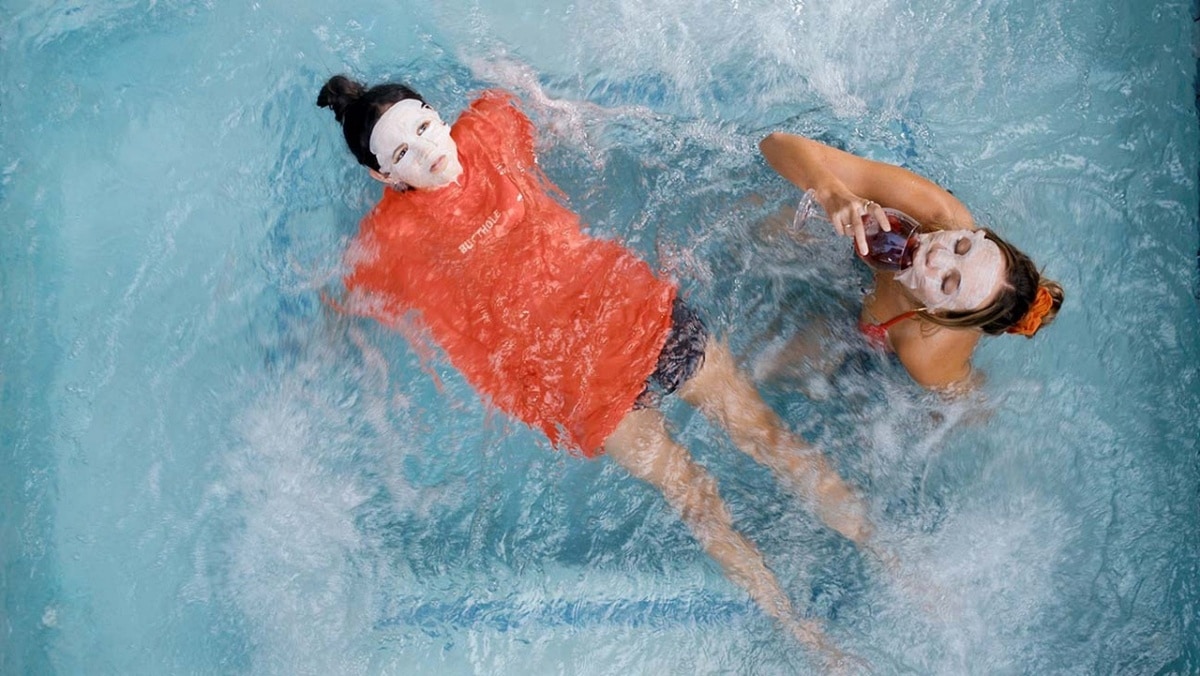 Jenna Ortega as Vada Cavell and Maddie Ziegler as Mia Reed in the 2021 teen drama film The Fallout (Credit: Warner Bros. Pictures)
Her real breakthrough came in the form of The Fallout (2021), an HBO Max-produced teen drama film. It stars Ortega as protagonist Vada Cavell, a young student caught in the midst of a school shooting, and shows how she deals with the trauma caused by the event. Her performance in the film was widely lauded by critics, with one reviewer stating in Screen Rant: "Jenna Ortega stuns in [this] deftly handled school shooting drama."
Ortega returned to the big screen with her role as Tara Carpenter in Scream (2022), the recent installment in the long-running Scream franchise. The film was a huge success, and it was one of the highest-grossing movies of the year, further cementing Ortega's status as a true up-and-coming star.
Establishing herself as a scream queen, Jenna Ortega won the Golden Popcorn trophy for Most Frightened Performance at the 2022 MTV Movie and TV Awards for her role as Tara Carpenter in Scream (Credit: Paramount Pictures)
Jenna Ortega as Wednesday Addams – How the Young Star Landed the Role
Jenna Ortega's career up until her casting as Wednesday Addams is certainly impressive, as the young star has managed to consistently hone her acting skills and land more coveted roles with each subsequent appearance, whether on television or on the silver screen.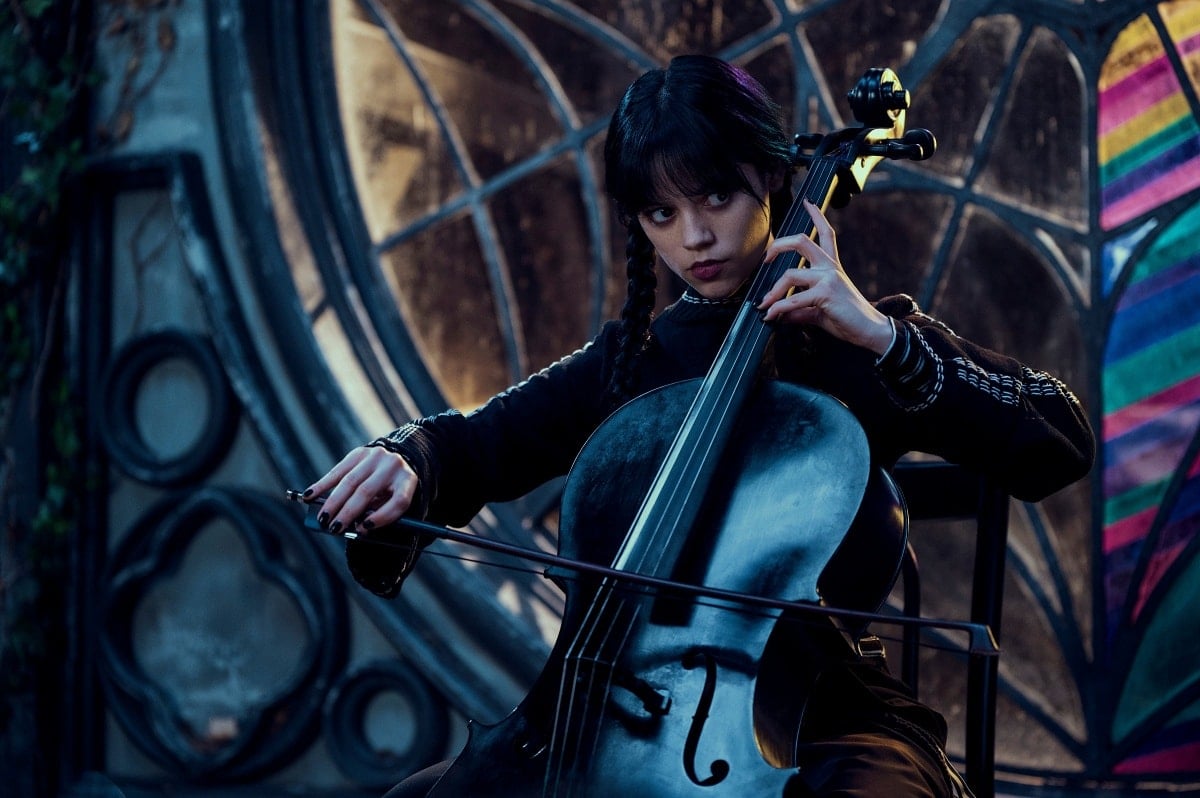 Portraying Wednesday Addams in the upcoming supernatural horror comedy television series Wednesday is Jenna Ortega (Credit: Netflix)
This trajectory undoubtedly attracted the attention of Tim Burton, who, after casting Ortega in the role, commented that he "…can't imagine any other Wednesday" – high praise from the legendary director himself.
Despite this praise, Ortega reportedly felt "lost and confused" when she initially began to portray Wednesday and wanted to avoid retreading the same ground covered by Christina Ricci's beloved performance in the 1990s adaptation of The Addams Family.
Christina Ricci as Wednesday Addams in the 1993 supernatural dark comedy film Addams Family Values (Credit: Paramount Pictures)
"I would call my parents every night in a panic because I felt like it was different from any job I had ever done before where I typically have that time to sit into the character," revealed Ortega in an interview with Deadline, who was stressed about being thrust into the role without as much rehearsal time as she was able to enjoy in past projects.
However, Ortega also remarked that she felt solace in the support she received from Tim Burton himself: "When you have supportive collaborators like Tim, it makes it a lot easier. There were a couple people like that on set who were my rocks, for sure."
Tim Burton attending the 14th Lumiere Film Festival Closing Ceremony in Lyon, France on October 23, 2022 (Credit: Julien Reynaud / ABACA / INSTARimage / Cover Images)
Ortega also had the opportunity to work alongside Christina Ricci in the show, who was cast as Marilyn Thornhill, a new character in The Addams Family universe.
Upon hearing the news that Ricci was cast, Ortega said she felt "terrified," as she was intimated by Ricci's "pitch-perfect" performance.
The Stellar Supporting Cast of Wednesday
Jenna Ortega won't be the only one stealing scenes in Wednesday. She's supported by Luis Guzman as Gomez Addams, the patriarch of the Addams Family.
Guzman is a popular character actor, whose easily identifiable screen presence will certainly add to the charm of the show.
Luis Guzman as Gomez Addams, Jenna Ortega as Wednesday Addams, and Catherine Zeta-Jones as Morticia Addams in the 2022 coming-of-age supernatural horror comedy television series Wednesday (Credit: Netflix)
The role of the cold and beautiful Morticia is set to be filled by Catherine Zeta-Jones, the Academy Award winner famous for her acting chops and sex appeal. We think her casting is perfect for the role!
Fred Armisen fills in as Uncle Fester, which is another example of excellent casting. Armisen is, perhaps, most well known for being the co-creator and co-star of Portlandia. It's a successful comedy series that satirized Portland and ran for eight seasons between 2011 and 2018.
Fester has always been a comedic role, so we're sure that Armisen will be able to capture the character's essence down to a tee.
Fred Armisen as Uncle Fester in the 2022 coming-of-age supernatural horror comedy television series Wednesday (Credit: Netflix)
Overall, Wednesday has all of the makings of a successful Netflix Original series. We will definitely be tuning in this month to see if all of the elements come together to create an excellent show.
With Tim Burton at the helm and Jenna Ortega in the lead role with a strong supporting cast, Wednesday is set to be a surefire hit.
Wednesday is set to premiere on Netflix on November 23, 2022 (Credit: Netflix)