When Jennifer Aniston and Brad Pitt got married in 2000, the world expected their union to last forever. Their seemingly perfect love story ended in 2005 when they announced their divorce.
They married on July 29, 2000, and officially divorced on October 2, 2005, meaning they stayed married for 1,891 days.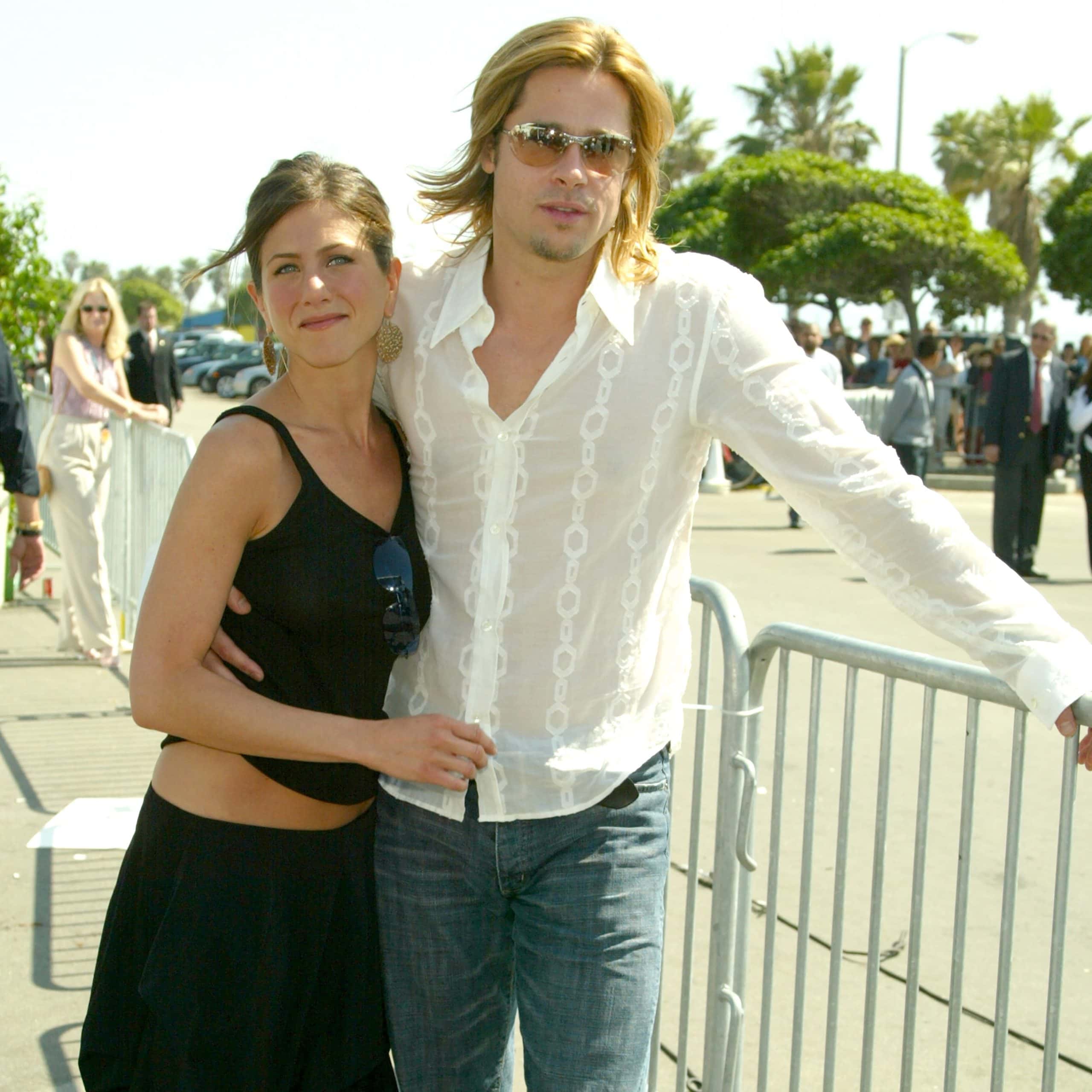 Jennifer Aniston and Brad Pitt met through their managers in 1994 and started dating in 1998 (Credit: DFree / Shutterstock)
Many expected the pair to hate each other (as exes usually do), but they have always been surprisingly amicable and treated each other respectfully.
When Jennifer was asked about the breakup, she revealed her optimistic approach. "I got into a divorce and went into therapy. And then I did a movie called The Breakup. I just kind of leaned into the end."
"Am I lonely? Yes. Am I upset? Yes. Am I confused? Yes," she said on the Today Show. "Do I have my days when I've thrown a little pity party for myself? Absolutely. But I'm also doing really well."
Jennifer Aniston and Brad Pitt married in 2000 and divorced in 2005 (Credit: DFree / Shutterstock)
Despite losing her husband, the Friends star chose to look on the bright side. In a 2018 interview with Elle, she discussed her past marriages.
"I don't feel a void. I really don't. My marriages, they've been very successful, in [my] personal opinion. When they came to an end, it was a choice that was made because we chose to be happy, and sometimes happiness didn't exist within that arrangement anymore."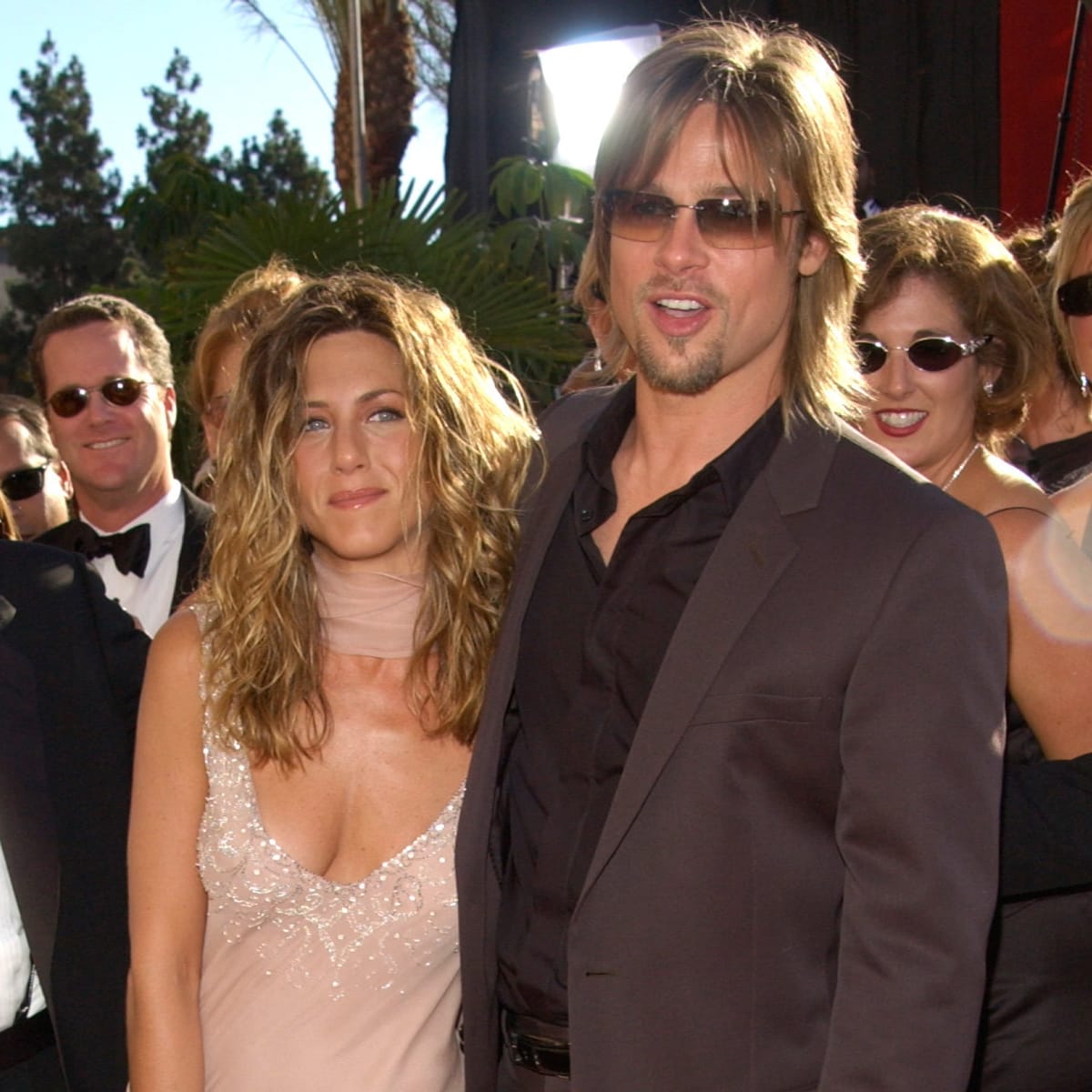 Jennifer Aniston a vintage Christian Dior dress and her husband Brad Pitt at the 2002 Emmy Awards (Credit: Featureflash Photo Agency / Shutterstock)
"Sure, there were bumps, and not every moment felt fantastic, obviously, but at the end of it, this is our one life and I would not stay in a situation out of fear. Fear of being alone. Fear of not being able to survive. To stay in a marriage based on fear feels like you're doing your one life a disservice. When the work has been put in and it doesn't seem that there's an option of it working, that's okay. That's not a failure," she added.
Brad Pitt has equally kind things to say about his former wife. When speaking with Entertainment Tonight on the Golden Globes red carpet, he said "I'll run into Jen, she's a good friend."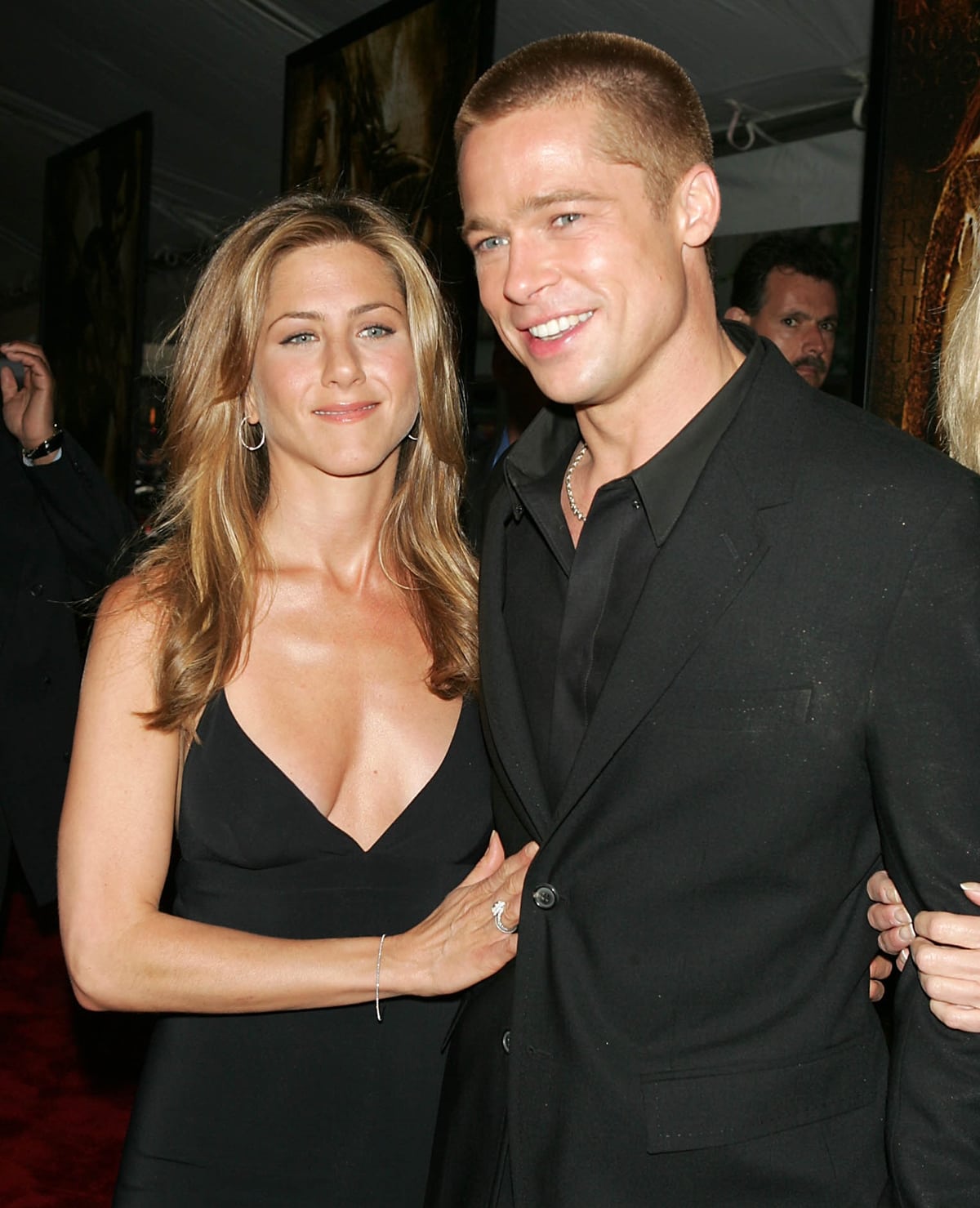 Jennifer Aniston says her marriage to Brad Pitt stopped working and that they remain friends (Credit: Albert Ferreira / Startraksphoto)
The pair happened to both be attending the 2020 Golden Globes red carpet, and Pitt was amazed at how many people were trying to get a picture of a reunion between him and Jennifer.
He joked that it was "her second most important reunion of her year…that was a play on Friends. They were saying that."
In September 2020, Pitt and Aniston were cast together in an online table read for Fast Times At Ridgemont High.
During the table read, fans were quick to notice that there was a spark between the two actors. Was this the second relationship everyone had been hoping for?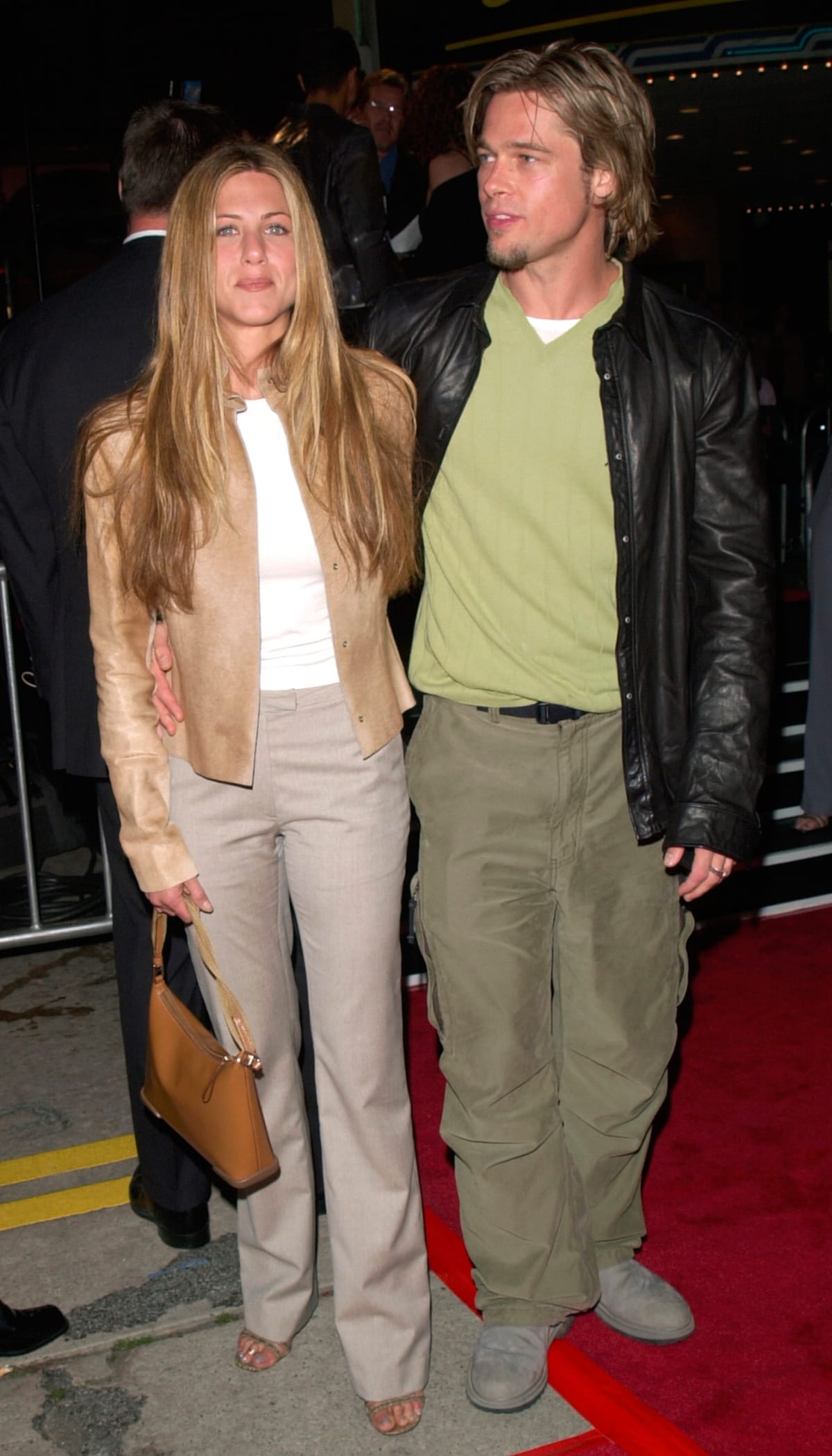 Brad Pitt and Jennifer Aniston were one of Hollywood's most beloved couples when they were together (Credit: Featureflash Photo Agency / Shutterstock)
Fan theories about a possible new romance circled the internet, but nothing came of it. In a 2021 interview for The Howard Stern Show, she laid the rumors to rest.
"Brad and I are buddies…we speak, and there's no oddness at all, except for everyone that probably watched it and was wanting there to be." Looks like these two superstars are just better off as friends.
Brad Pitt and Jennifer Aniston have remained friends following their divorce (Credit: Featureflash Photo Agency / Shutterstock)
"We would like to announce that after seven years together we have decided to formally separate," they wrote in a statement when announcing their divorce in January 2005.
"For those who follow these sorts of things, we would like to explain that our separation is not the result of any of the speculation reported by the tabloid media. This decision is the result of much thoughtful consideration. We happily remain committed and caring friends with great love and admiration for one another."
Jennifer Aniston flaunts her legs in a Balenciaga sequin tank dress at the Los Angeles Premiere of Warner Bros. Pictures "Horrible Bosses" held at the Grauman's Chinese Theatre in Hollywood on June 30, 2011 (Credit: Adriana M. Barraza / WENN)
At the Los Angeles premiere of her new 2011 American black comedy film Horrible Bosses in June 2011, Jennifer went for a pair of black strappy sandals by Versace.
Jennifer Aniston toting a black Ferragamo clutch (Credit: Adriana M. Barraza / WENN)
She paired them with a Balenciaga racer-back dress, Fred Leighton jewelry, and a black Ferragamo croc clutch.
Jennifer Aniston showed off her sexy feet in black sandals (Credit: Adriana M. Barraza / WENN)