Jennifer Lawrence is definitely not one to play coy. Andy Cohen recently cornered the blonde beauty and asked some very pressing questions about kissing Australian actor Liam Hemsworth during a game of Plead the Fifth on his show, "Watch What Happens Live."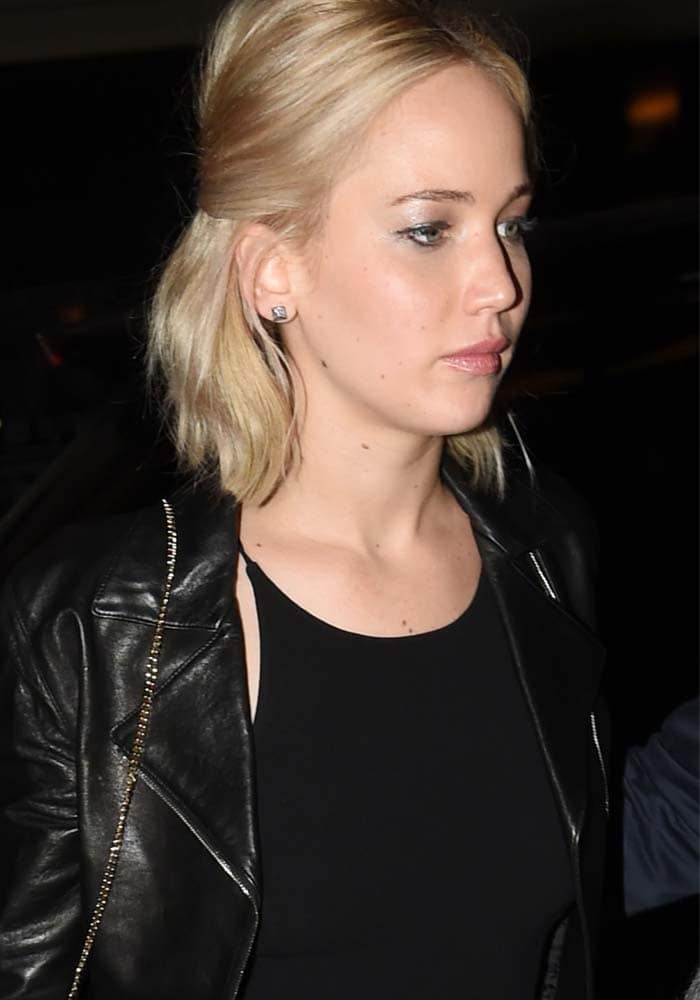 Jennifer Lawrence tucks her blonde hair back as she leaves Chiltern Firehouse in London on December 17, 2015
The question we all want to know the answer to? Whether she had made out with "Hunger Games" co-star, Liam Hemsworth.
Jennifer Lawrence leaves Chiltern Firehouse in a black dress from Michael Kors
The intelligent actress was seen leaving Chiltern Firehouse in the middle of her London promotions for her latest film, "Joy."
Jennifer Lawrence's feet in Stuart Weitzman Myslide mules
Jennifer wore a black dress with a thigh-high slit underneath a black leather jacket, both from Michael Kors. The 25-year-old showed off her big feet in black suede Myslide mules from Stuart Weitzman.
Jennifer Lawrence tops her Michael Kors dress with a black leather Michael Kors jacket
A few days later, the "Hunger Games" star went back to Los Angeles for the now infamous interview that may have pissed Miley Cyrus off. In the interview, Jennifer admitted to actually kissing Liam Hemsworth offscreen.
Lawrence responded on Andy Cohen's Watch What Happens Live when asked if they had ever kissed each other, "Liam and I grew up together. Liam's real hot. What would you have done?"
Jennifer Lawrence plays a game of Plead the Fifth with Andy Cohen
Jennifer's all-black version of these shoes unfortunately isn't available online, but you can check out the same Stuart Weitzman mules in different versions at Zappos and Nordstrom.
Stuart Weitzman Myslide Sandals, $84.99 – $425.00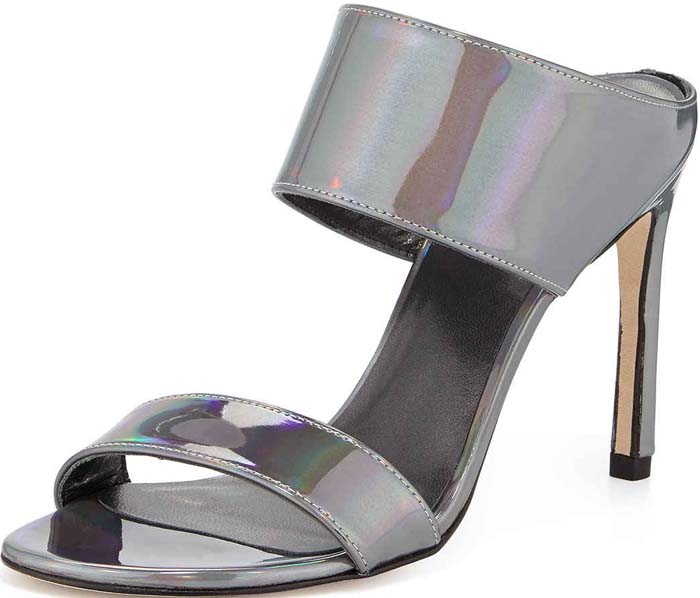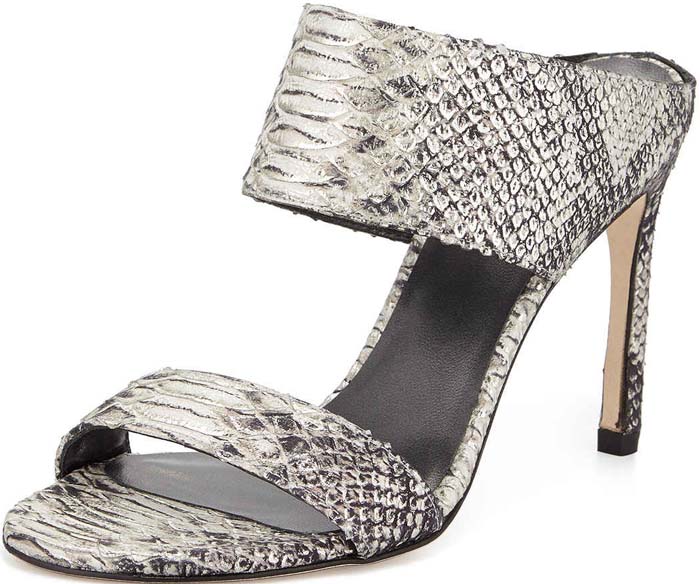 Credit: WENN