To her legions of fans, Jennifer Lawrence can do no wrong. The down-to-earth actress is real enough to crack jokes about her bathroom habits, but fabulous enough to kill it on the red carpet time and time again. She was oh-so-close to scoring another sartorial win at the world premiere of 'Mockingjay: Part 1' in London tonight as she stunned in a quilted ivory Dior dress, but she was held back by one crucial detail: her ill-fitting Manolo Blahnik sandals.
In theory, her shoe choice was spot-on. The sophisticated yet minimal Manolo sandals complemented the Dior dress beautifully. However, it doesn't take much inspection to see that the shoes were not at all the right fit for Jennifer's feet. Her poor toes were barely hanging on! The Oscar-winning actress didn't allow the mishap to ruin her night, though. She couldn't have looked more poised and ethereal.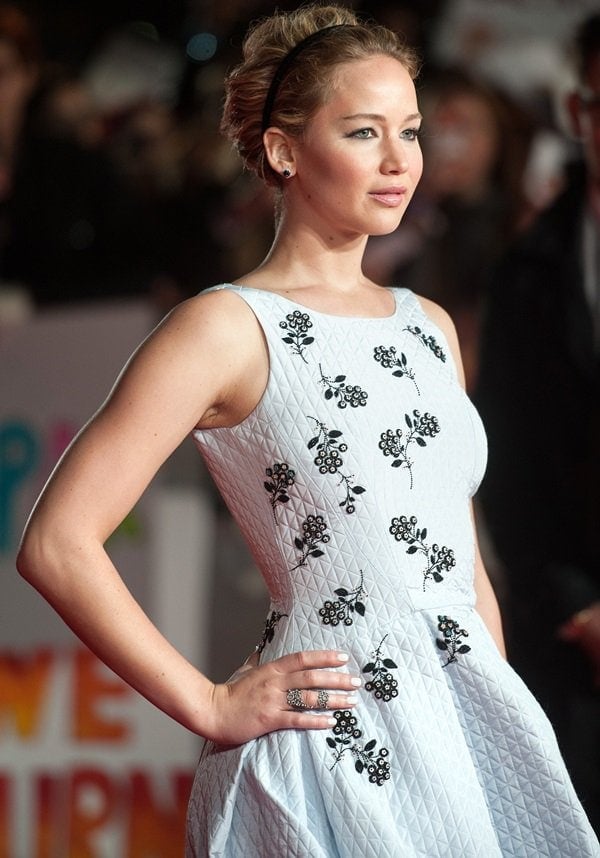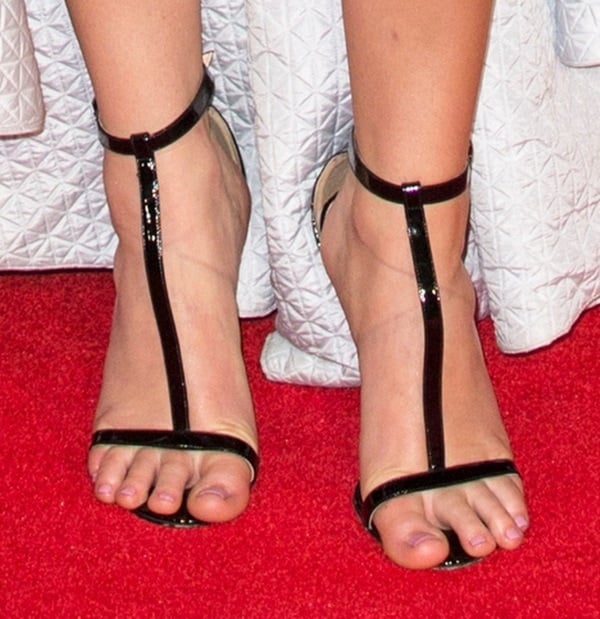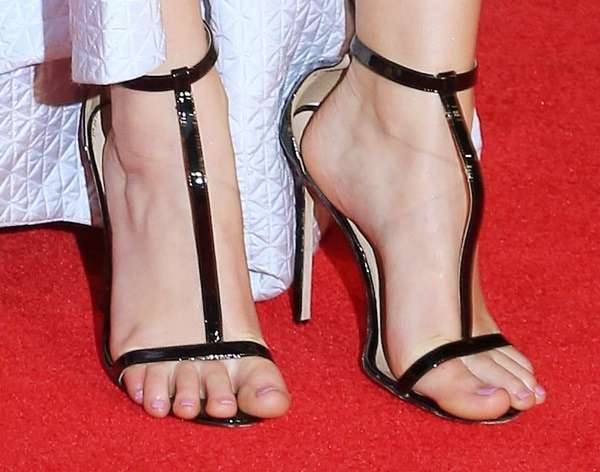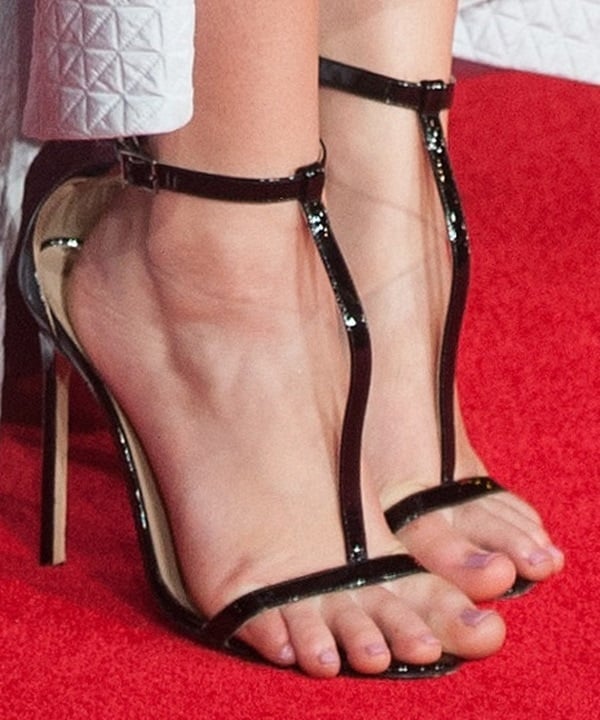 Jennifer Lawrence at the world premiere of 'The Hunger Games: Mockingjay — Part 1' in London, England, on November 10, 2014
Do you think Jen worked this ensemble despite the shoe mishap, or was the fit of the sandals too disastrous to overlook?
She seems to have bad luck with Manolos. This wouldn't be the first time she's fallen victim to a shoe disaster while wearing a pair.
If you're interested in Jennifer's t-strap sandals, they're available in black and in white at Saks Fifth Avenue.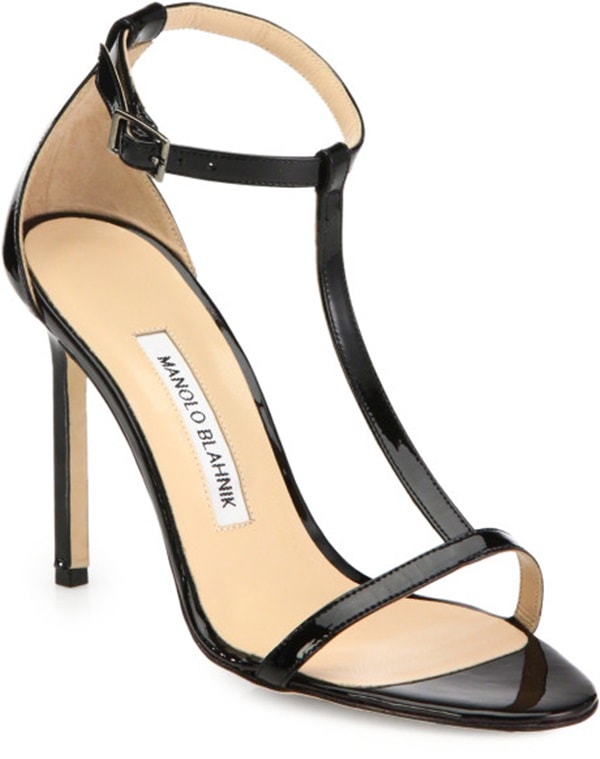 Manolo Blahnik T-Strap Leather Sandals in Black, $775

Manolo Blahnik T-Strap Leather Sandals in White, $775
For the after-party at Victoria House in London following the premiere of her film, Jennifer changed into a bespoke dress by Mugler featuring a racy plunging neckline. Unfortunately for Jennifer, the cleavage tape keeping the gown in place malfunctioned on her way home and caused yet another fashion disaster.
Jennifer Lawrence, pictured with Lorde, seen suffering a wardrobe malfunction as she leaves the 'The Hunger Games: Mockingjay — Part 1 World Premiere' after-party on November 10, 2014
Credit: Mario Mitsis/Lia Toby/Daniel Deme/WENN