E! News first called it out and we're continuing to acknowledge it. Jennifer Lawrence is in New York to promote the DVD release of 'The Hunger Games: Mockingjay – Part 2,' and she is absolutely slaying her casual promotional style.
The news channel first spotted J. Law wearing her favorite beanie and Alberta Ferretti shearling jacket look, but quickly changing it up to a more casual business one later on.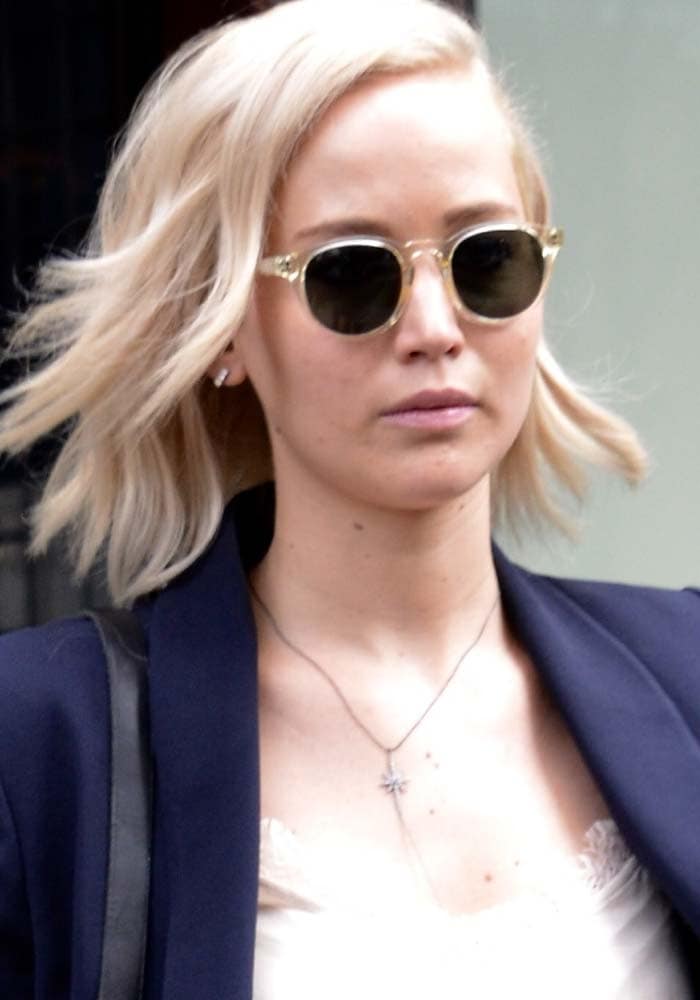 Jennifer Lawrence spotted leaving her hotel in New York on March 25, 2016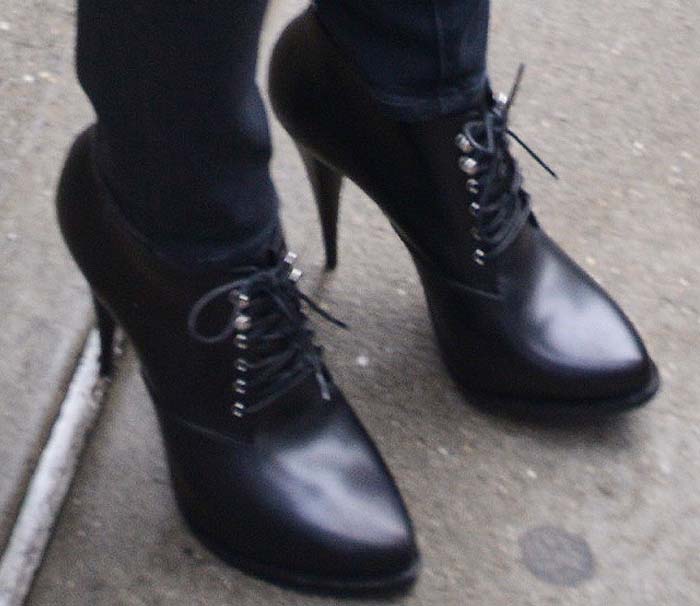 Jennifer Lawrence debuts new Givenchy 'Perla' Boots on her New York trip
Jennifer later switched up her look to a laced camisole top paired with skinny jeans from Current / Elliott, which she dressed up with a blue shoulder-padded blazer. The actress finished her look with the Alexander Wang 'Mason' mini sling, Oliver Peoples 'Delray' sunglasses (available at Neiman Marcus), and the Givenchy 'Perla' ankle boots.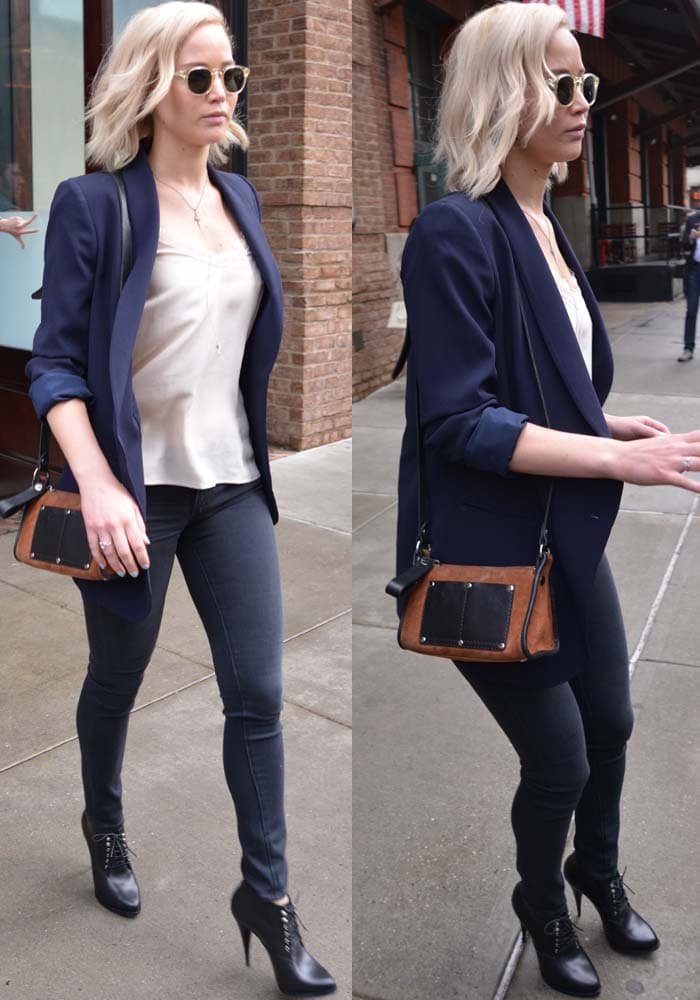 Jennifer Lawrence changed into a more formal blazer-and-jeans look for her DVD promotion tour
Jennifer was one of many other celebrities who went about in casual chic outfits this week. Personally, we're just glad she finally changed out of her beanie and Alberta Ferretti look. Even with the addition of the Givenchy boots, it was getting a bit old for us.
Get Jennifer's Givenchy 'Perla' ankle boots at Matches Fashion.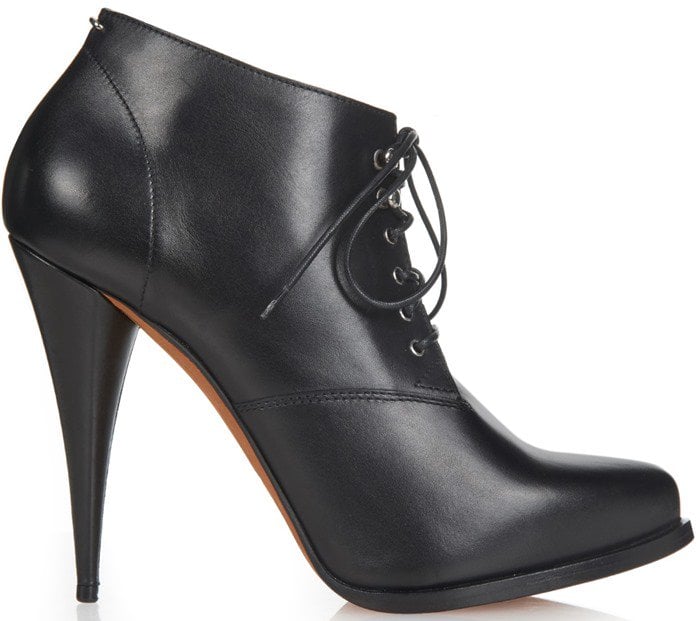 Givenchy 'Perla' Lace-Up Leather Ankle Boots, $432 (original: $960) at Matches Fashion
Credit: TNYF / WENN