The Mandalorian season 3 is already in production, and Rosario Dawson will be returning to the series this season as Ahsoka Tano.
Her casting in the role has been met with both celebration and criticism across different communities. Even the way she received consideration for the role was unorthodox.
Rosario Dawson Responds to Fan Art on Twitter Casting Her as Ahsoka Tano
Looking back to 2017, Rosario Dawson was tagged on a bit of fan art that portrayed her as Ahsoka on Twitter. She retweeted the post, saying, "Ummmm… yes please?! #AhsokaLives".
Rosario Dawson tweeted her agreement when a fan suggested her for the role of Ahsoka Tano
The original tweet has been deleted, but Dawson's response still lingers, along with a string of responses to other tweets in support of her portrayal of the character.
Rosario Dawson's #AhsokaLives Tweet Reaches Director Dave Filoni
The tweet made it into the hands of The Mandalorian's director Dave Filoni. In an interview with Vanity Fair, Filoni said, "That was the first time and I looked at Rosario and I thought, 'Huh. Yeah, I think maybe she would make a good Ahsoka.'"
He kept tabs on Rosario before approaching executive producer Jon Favreau about the character. When asked about who he had in mind to play Ahsoka Tano, Filoni said that Dawson was at the top of his list.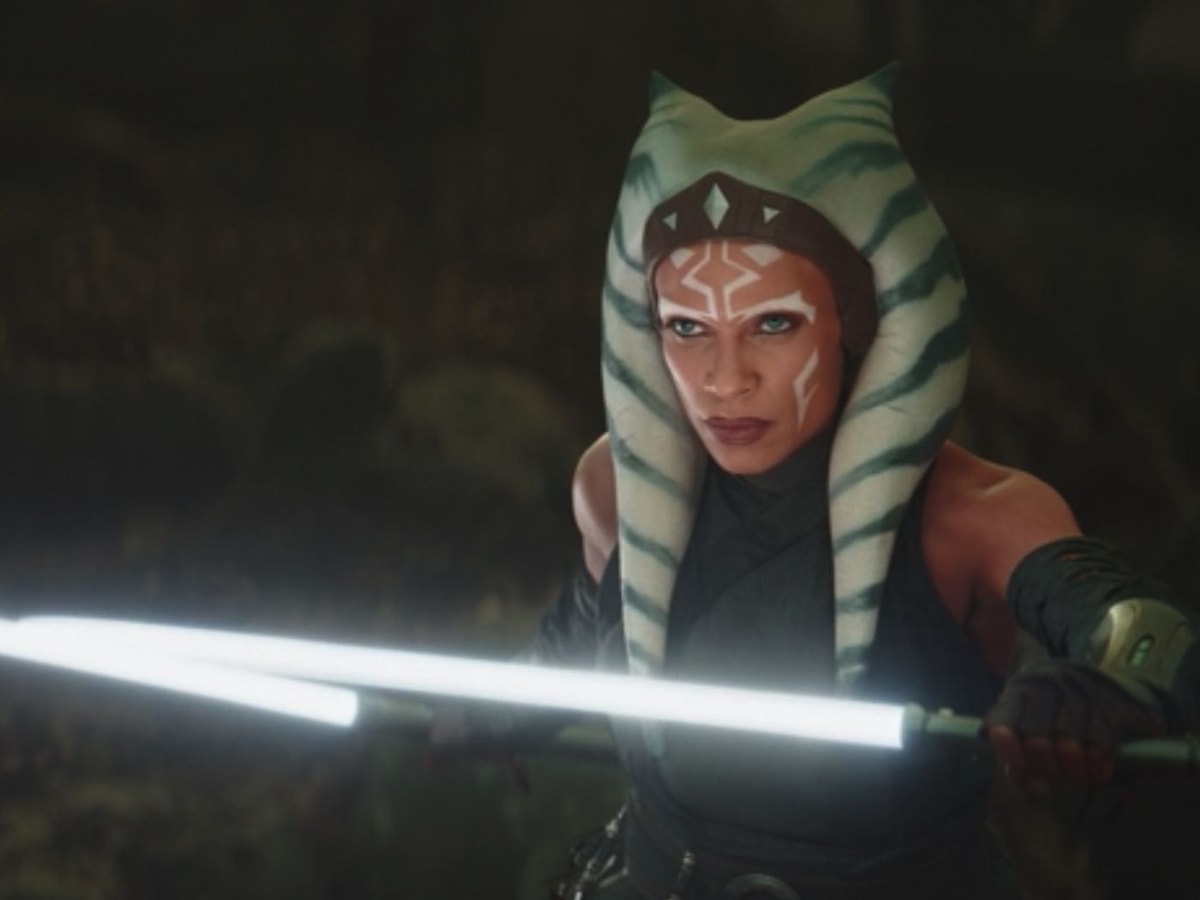 Rosario Dawson portrays Ahsoka Tano in The Mandalorian (Credit: Lucasfilm)
"I know her," Favreau said about Dawson. Shortly after, Dawson was offered the role of Ahsoka Tano, which appeared in the fifth episode of The Mandalorian's season 2.
Fan Casting Rosario Dawson as Ahsoka Tano
The benefit of social media, as seen in this case, is that fans can reach the desks of decision-makers like Filoni and Favreau with suggestions and admiration of their work.
The pairing of Dawson with the Ahsoku role is what's known as fan casting, where a role has been essentially crowdsourced from those who know the franchise the best: its fan base.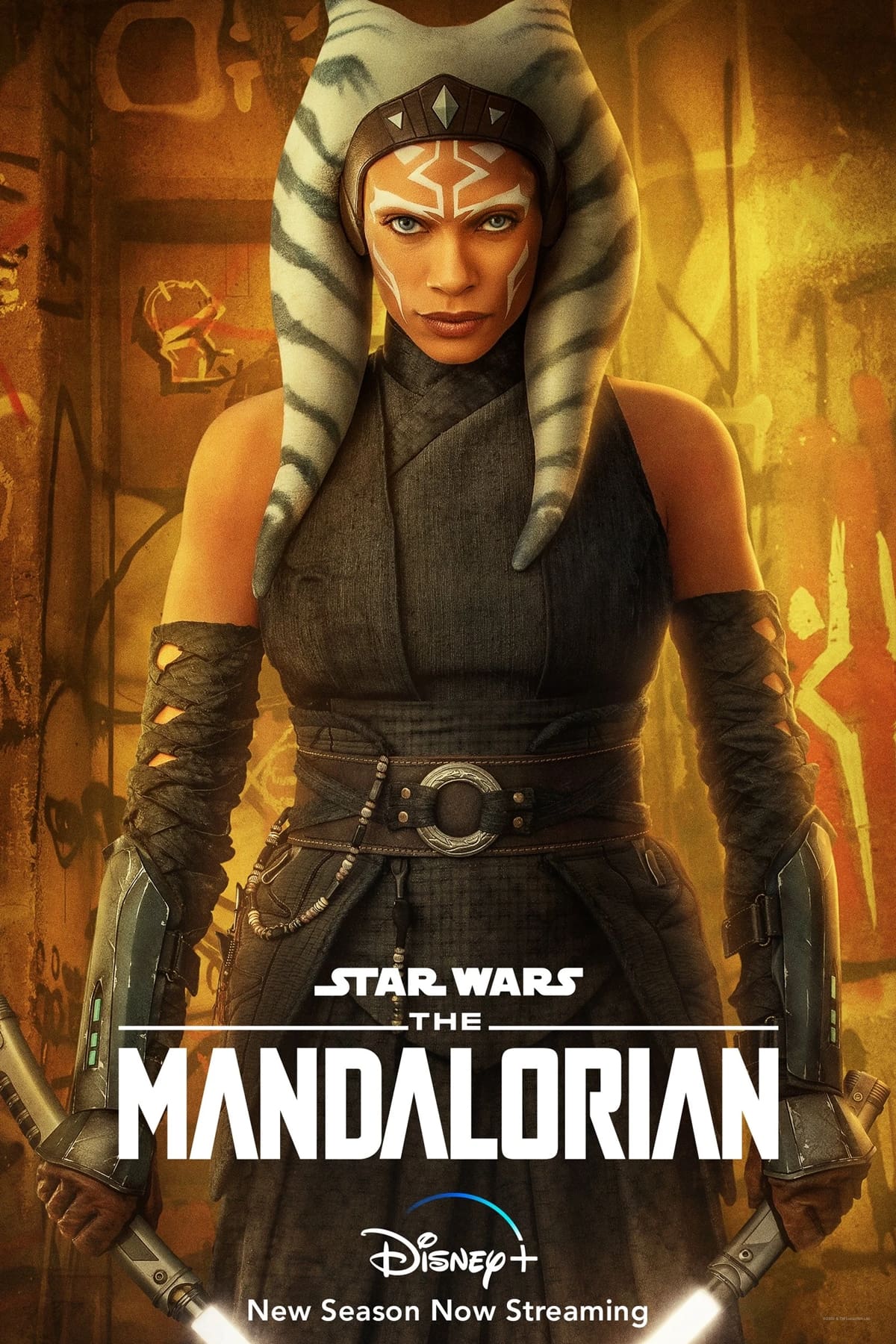 Rosario Dawson made her series debut in "Chapter 13: The Jedi," the fifth episode of the second season of the American television series The Mandalorian (Credit: Lucasfilm / Disney)
Some other popular roles that have been fan cast are Henry Cavill as Geralt of Rivia in the series The Witcher and Patrick Stewart as Professor X in X-Men.
Allegations of Physical Assault and Transphobia Detract from Dawson's Performance
Not everyone was as excited about the news as it turns out. By the time her casting was announced, Dawson and her family were under fire for accusations of harassment and assault toward and against a transgender man who worked with the Dawson family.
Rosario allegedly participated in the assault by restraining the man while a member of her family physically assaulted him.
The wealthy actress had also been accused of refusing to honor his preferred choice of gendered pronouns and made derisive remarks that swiped at his sexuality.
The Mandalorian actress Rosario Dawson exits Live with Kelly and Ryan in New York City on October 14, 2021 (Credit: MEGA / WENN)
While discrimination and harassment claims have been dropped or settled out of court, the merit of two remaining reports of assault will be addressed during the coming months in California courts.
Rosario denies the claims, explaining that she was "raised in a very inclusive and loving way" and has actively worked to "fight for, lift up and empower the LGBTQA community" in her work.
Transgender Community Speaks Out Against Rosario Dawson
Leading up to and following Rosario's performance on The Mandalorian, transgender individuals expressed their conflict in appreciating the series while expressing disappointment in the actress personally.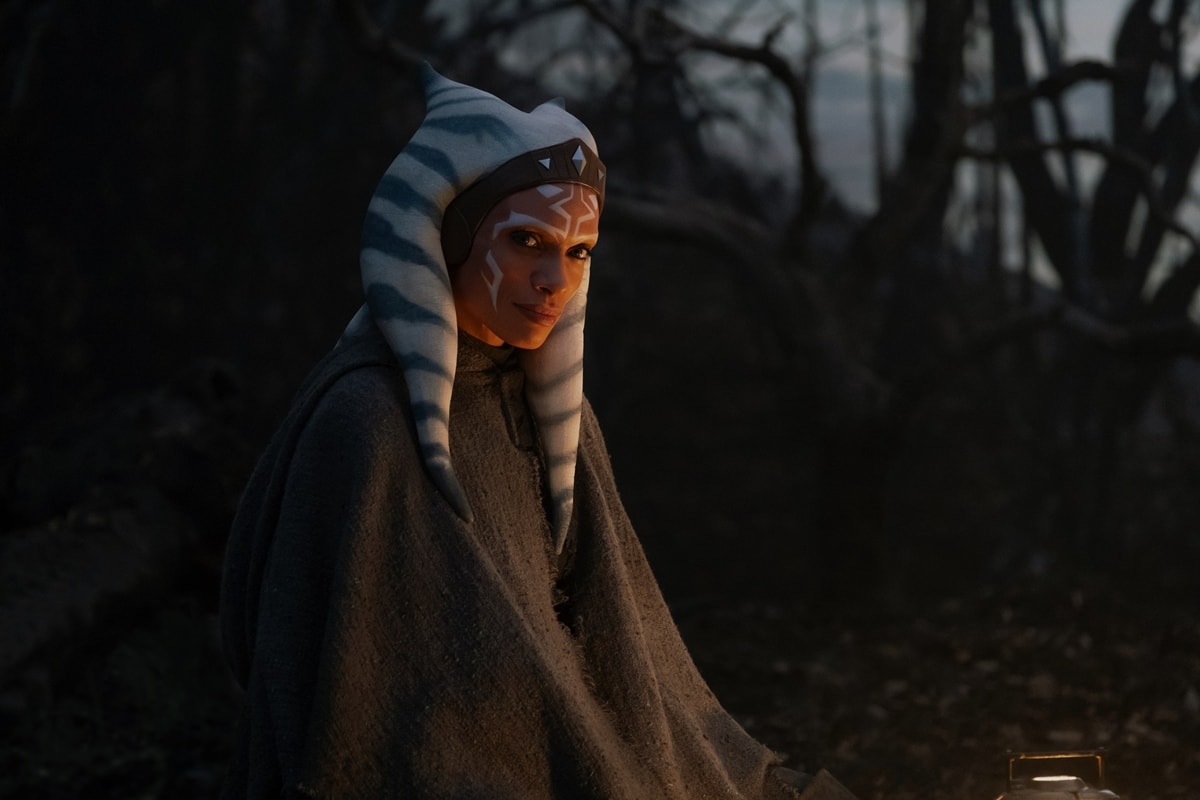 Some activists were disappointed when Rosario Dawson was cast as a live-action version of long-running "Star Wars" animated character Ahsoka Tano (Credit: Lucasfilm / Disney)
"As much as I loved seeing Ahsoka in live-action for the first time, it sucks that Trans fans have to be discouraged that Rosario Dawson very well could be a Transphobe. Lucasfilm should be more socially conscious about casting actors in the (midst) of serious allegations," one Twitter user wrote.
But Isn't Rosario Dawson LGBTQ?
To add further intrigue to the situation, Dawson came out as LGBTQ in a Bustle interview that was published in early 2020 while she was still in a relationship with politician Cory Booker.
The issue arose when she was asked about a 2018 Instagram post wishing her "fellow lgbtq+ homies" a Happy Pride Month.
"People kept saying that I [came out]… I didn't do that," Rosario told Bustle. "I mean, it's not inaccurate, but I never did come out come out. I mean, I guess I am now. I've never had a relationship in that space, so it's never felt like an authentic calling to me."
View this post on Instagram
Dawson avoided clarifying her sexuality, but she left enough on the table to confound the accusations of transphobia.
Rosario Dawson Tapped to Continue as Ahsoka Tano
Despite pushback stemming from her ongoing litigation, unlike Gina Carano, Rosario Dawson has been asked to reprise her role as Ahsoka Tano in a spin-off centered around her character.
Titled simply Ahsoka, the series is one of two series in pre-production. The other show is called Lando and is based on Lando Calrissian.
Rosario Dawson wears her hair down at the 2016 UCLA Institute of the Environment and Sustainability Gala held on March 24, 2016, in Beverly Hills, California (Credit: FayesVision / WENN)
We knew that the beautiful and talented Rosario Dawson was more than meets the eye, but we didn't expect her to be this passionate about the country's future.
In March 2016, Cory Booker's girlfriend stood on the podium to give an inspiring introduction to none other than Democratic presidential candidate Bernie Sanders.
Rosario Dawson wears a Suno set to an event at UCLA (Credit: FayesVision / WENN)
A day after, Rosario was back to her environment-loving self as she showed her support for UCLA's Institute of the Environment and Sustainability's "Champions of Our Planet's Future" event.
Rosario turned to her go-to designer as of late, Suno, for her matching crop top and pencil skirt from the brand's 2016 Spring collection.
Rosario Dawson holds a geometric metallic "Aleni" clutch from Vince Camuto (Credit: FayesVision / WENN)
The actress paired her outfit with salmon pink patent pumps from Prada and the geometric metallic "Aleni" clutch from Vince Camuto.
Rosario Dawson's feet in salmon pink Prada pumps (Credit: FayesVision / WENN)
The actress seemed too preoccupied with her Bernie Sanders campaign to mention the UCLA gala anywhere on her social media, but her message to preserve the environment was still pretty consistent throughout her presidential campaign support.
Check out her touching speech below.
Rosario's Prada pumps are no longer available but you can check out the other metal-heeled pink pumps from Casadei at Farfetch.
Black Prada Patent Metal Heel Pumps
Pink Casadei 'Blade' Patent Pumps, $597.99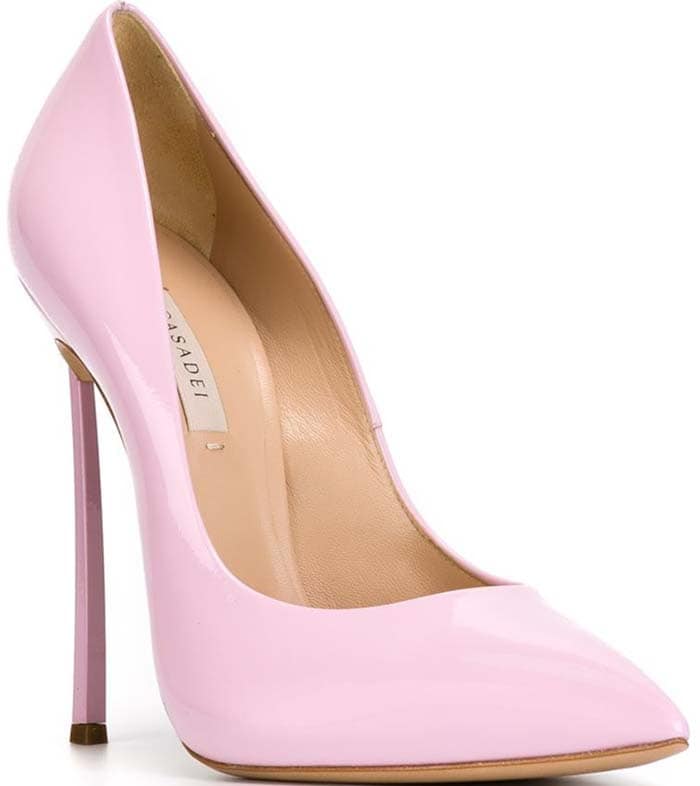 Light Pink Casadei 'Blade' Patent Pumps, $597.99