Jennifer Lopez and Alex Rodriguez were joined by their kids while sitting courtside at the Lakers basketball game on Friday night at the Staples Center in Los Angeles. They started dating in February 2017, and the former baseball player, 42, and J Lo still seem to be going strong.
Jennifer's 9-year-old twins Max and Emme sat alongside Alex's two daughters Natasha, 13, and Ella, 9. The happy couple also celebrated Christmas together in Miami with their families.
The 'Shades of Blue star sported a two-tone fur vest paired with a blue sweater, dark skinny jeans, chunky gold jewelry, and sky-high suede nude pumps. She also brought along a 'Turner NeoNoe' canvas bag from the Louis Vuitton x Jeff Koons "Masters" collaboration.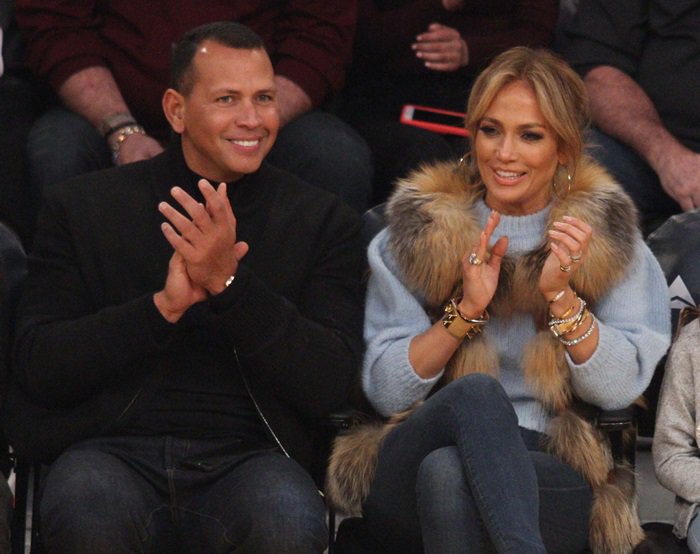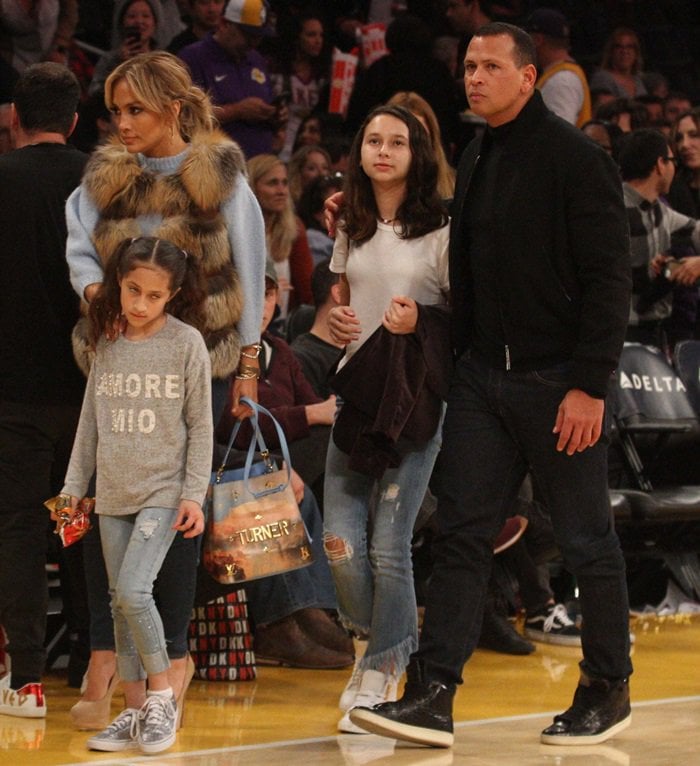 Jennifer Lopez watches the Los Angles Lakers game along with her twins Emme and Maximilian and Alex Rodriguez with his daughters Ella and Natasha on January 5, 2018. The Charlotte Hornets defeated the Los Angeles Lakers by the final score of 108-94 at Staples Center in Los Angeles
Last month, Jennifer Lopez and Vanessa Hudgens showed off some chic styles while filming their new movie 'Second Act' on set in New York City. The upcoming romantic comedy film directed by Peter Segal, which will hit theaters in 2018, tells the story of a big box store worker who reinvents her life and her life-story and shows Madison Avenue what street smarts can do. Jennifer kept warm in a black turtleneck paired with a luxurious red coat, black pumps, and beige checked pants. Her co-star sported a navy blue dress with a fur coat, pointy-toe heels, and a matching hat.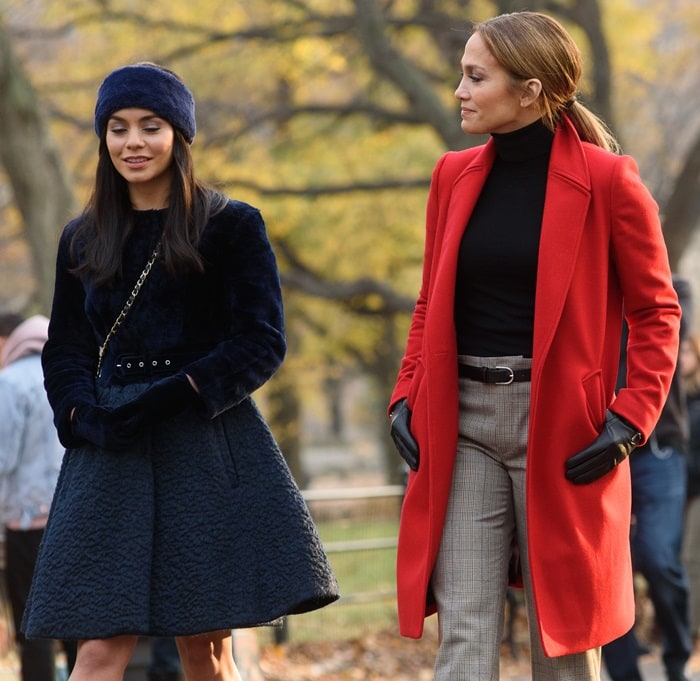 Jennifer Lopez and Vanessa Hudgens filming their new movie 'Second Act' in New York City on December 4, 2017
Credit: WENN