Spring has sprung for most of us, but those lucky enough to enjoy Vegas temps have been in the sun all year!
Jenny McCarthy was spotted at the Encore Beach Club in Las Vegas, Nevada enjoying the sun and fun in a pair of Christian Louboutin "Dufoura" heels. The American model, television host, comedienne, actress, author, screenwriter and anti-vaccine activist wore the clear and silver sandals with a coral and white tunic and turquoise bikini. Her hair was simple and wavy, which worked great for a day of poolside activities.
I'm sure that Jenny doesn't always wear her Louboutin heels to the pool, but she looked great doing so. She could have opted for a pair of flat sandals for this event, but they just wouldn't have looked as good for the cameras.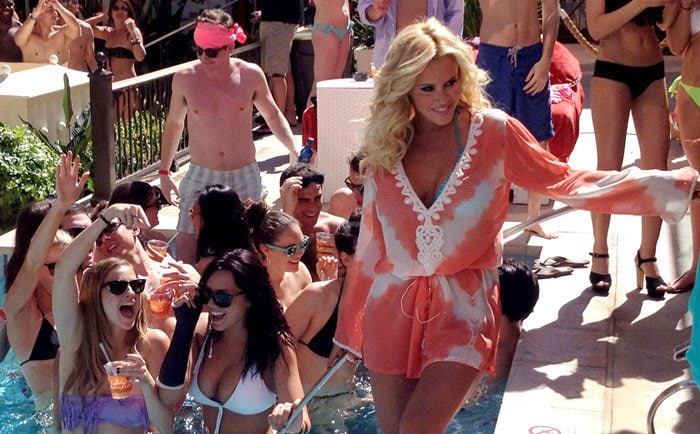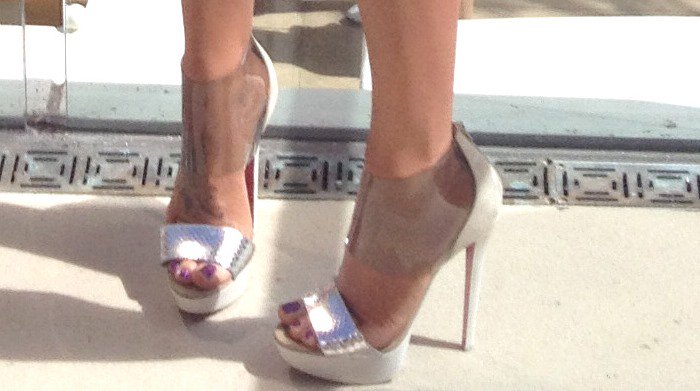 Jenny McCarthy enjoys a day of fun in the sun at Encore Beach Day Club in Las Vegas on March 30, 2013
The clear upper of this style is really fresh and fun while the soft suede heel keeps it supple and slightly warm. The cool silver toe strap adds a touch of glam that would make them great for date night or a special occasion (such as a publicized pool party).
Check out the different color combinations that we found at Barneys and Neiman Marcus: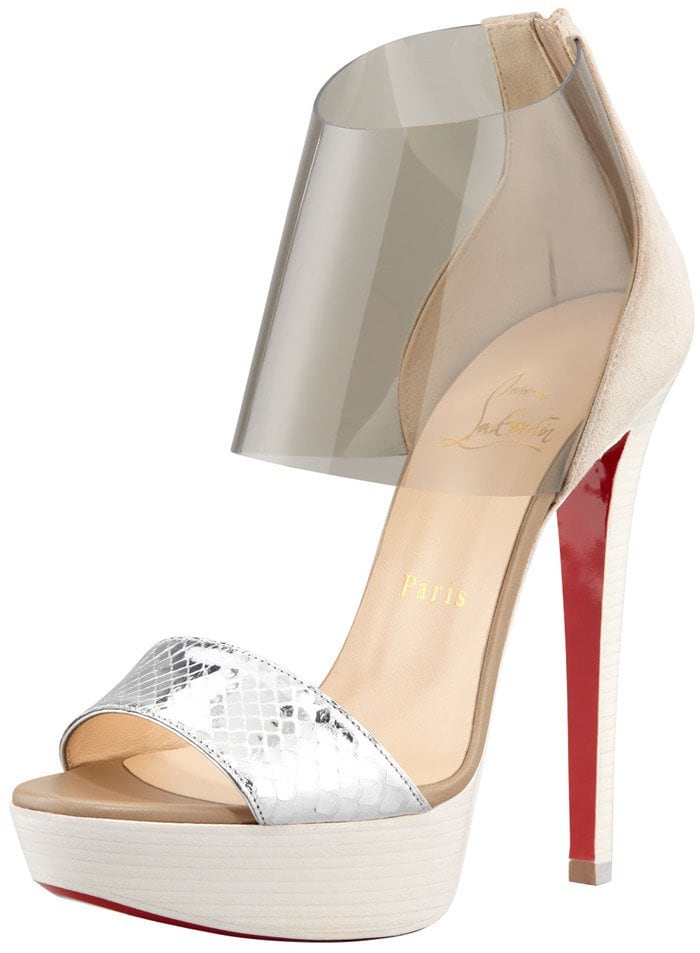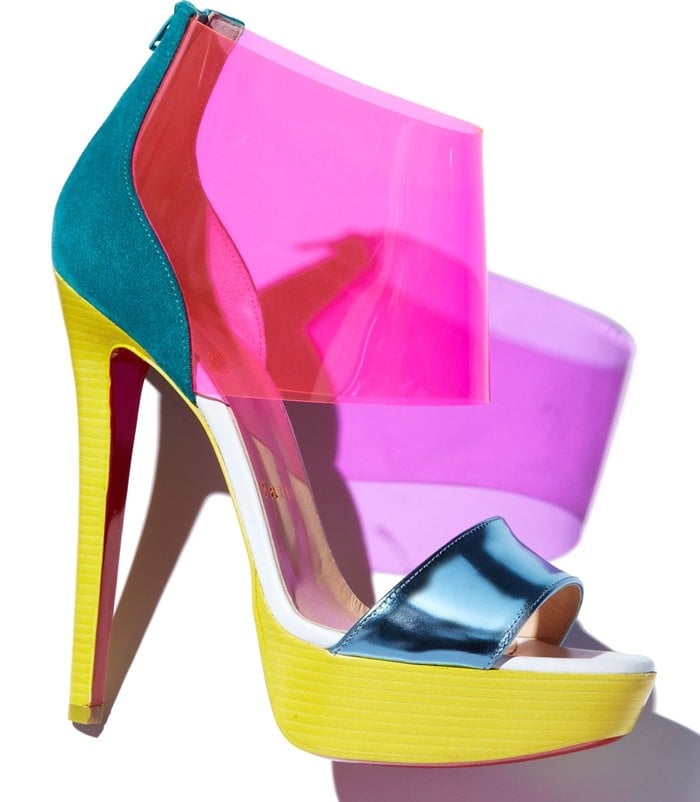 Christian Louboutin Dufoura Open-Toe Red Sole Bootie , $1,195
So, what do you think, shoe lovers? Would you wear your Louboutin heels to the pool like Jenny McCarthy did?
Credit: Joel Ginsburg/WENN