Jeremy Scott collaborates with Adidas on some of the wildest sneaker designs, so if there's anyone to take the fashion sneakers trend to the next level, it's him.
In the 39-year-old American designer's latest Fall 2014 fashion presentation, sneakers were the natural match to his locker-room-inspired clothing. Fuzzy number jerseys, mesh baseball t-shirts, and striped tube sock dresses all had their corresponding Jeremy Scott x Adidas kicks.
What made the new sneakers different from past collaborations is that this time, they are laced up all the way to the thighs!
Cut up in three lace-up panels, the sneaker boots are made to resemble protective sports gear. But because of all the laces and the fact that they're thigh-high, they're also reminiscent of gladiator sandals and the tall gladiator sandal boots trend.
Below are the sneaker boots in all the colorways sent down the runway.
Jeremy Scott also threw these single-cuff and open-toe versions into the mix: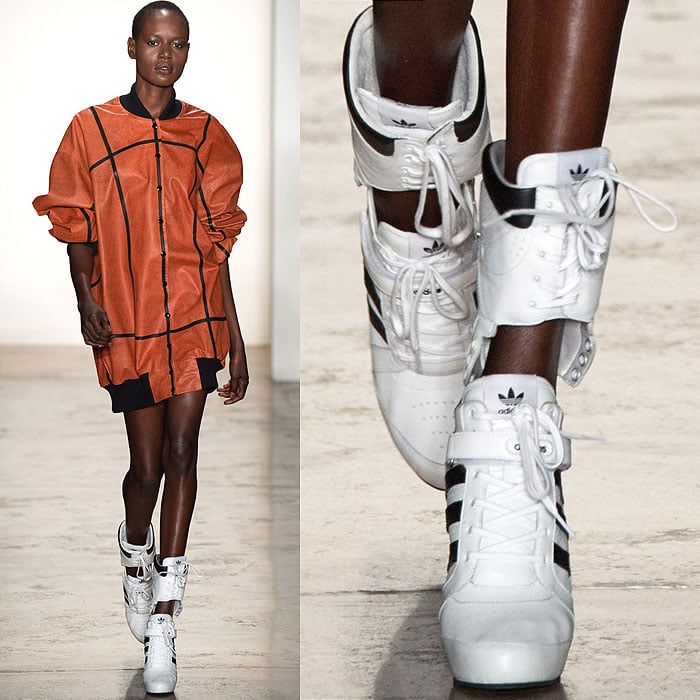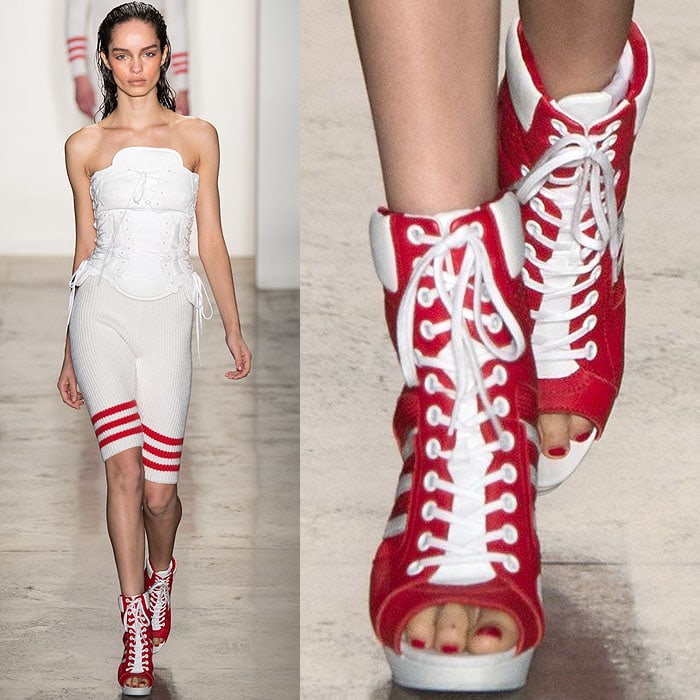 Do you think these are the fashion sneakers of the near future? "Thigh-high fashion sneaker boots" sounds bizarre enough as it is, but we still have to ask you: do you find them cool or crazy?
This Jeremy Scott design is not surprising at all, considering that the currently available Jeremy Scott x Adidas sneakers look like these: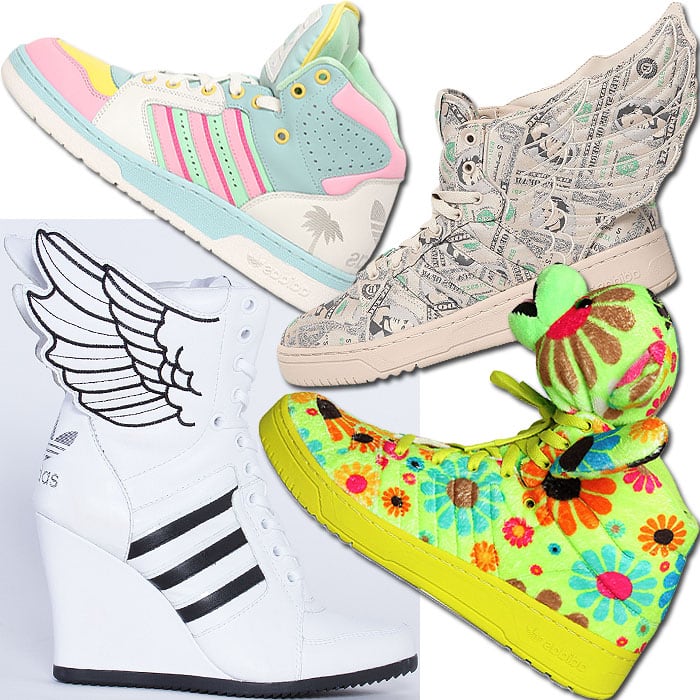 Clockwise from top left: adidas x Jeremy Scott "License Plate Miami" Hi-Top Sneakers, $271 / adidas x Jeremy Scott "10th Anniversary Wings 2.0" Hi-Top Sneakers, $219.95 / adidas x Jeremy Scott "Flower Teddy" Hi-Top Sneakers, $169 / adidas x Jeremy Scott Wings Hi-Top Wedge Sneakers, $249.95
Credit: SIPA / WENN