Jessica Alba has kept her signature balayage hair color for some time now, which we think was her way of avoiding harsh chemicals. She is, after all, the co-founder of The Honest Company, which prioritizes natural and safe household products. But, the mother-of-two recently made the decision to veer away from her usual, and has been trying out a look that reminds us of her sunkissed days.
The actress debuted her new honey brown locks as she spent a morning out for breakfast with her family in West Hollywood.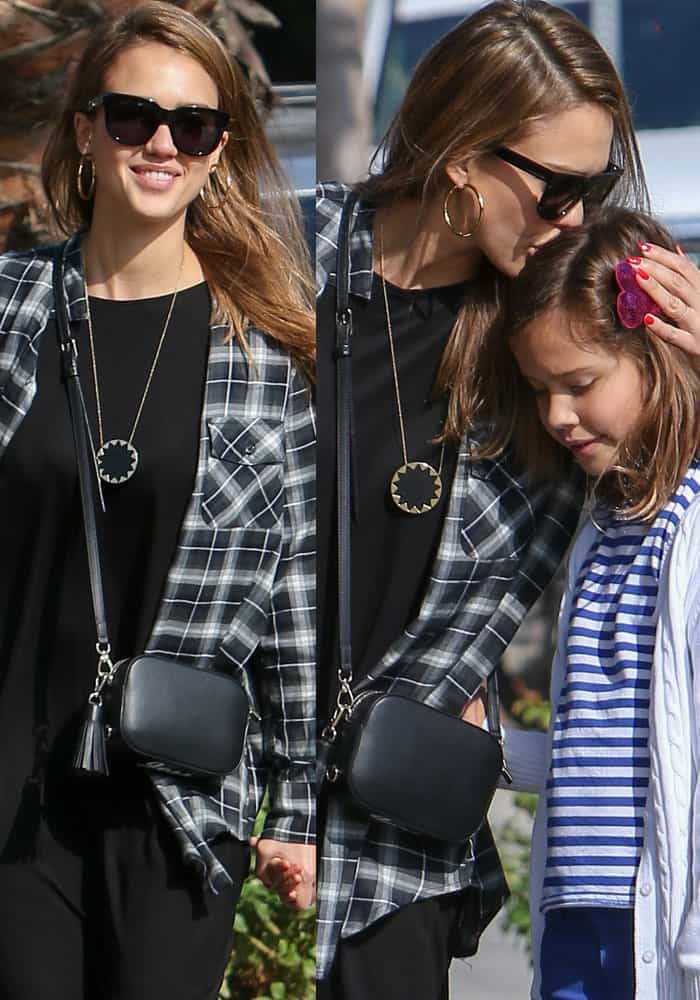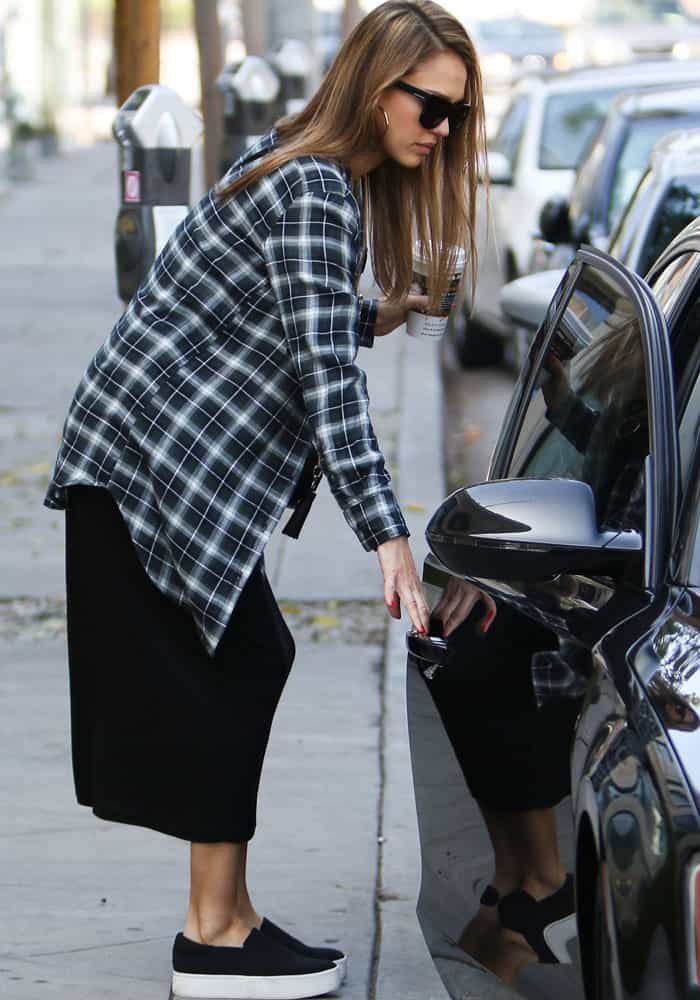 Jessica Alba and her husband Cash Warren take their daughters for breakfast in West Hollywood on November 6, 2016
Jessica has noticeably been into plaid a lot lately, and it looks like she isn't getting over her obsession just yet. The actress stepped out in a black midi dress layered underneath a long-sleeved plaid shirt and accessorized with a long necklace.
The mom-of-two polished her look with a Pop & Suki camera bag and short tassel, and a pair of Vince "Warren" slip-on sneakers.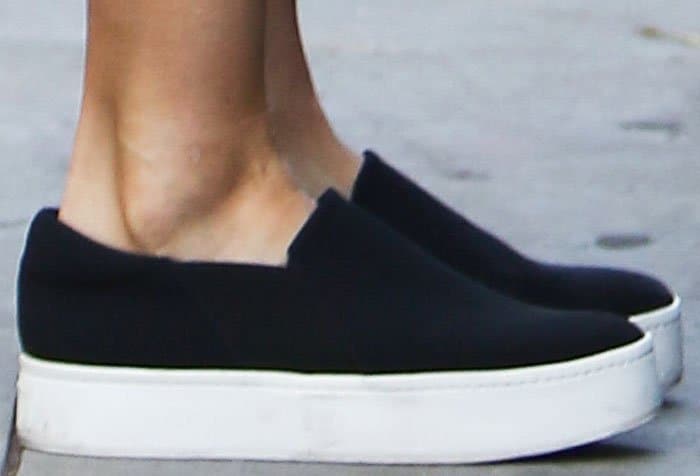 Jessica wore a casual pair of Vince "Warren" sneakers out for breakfast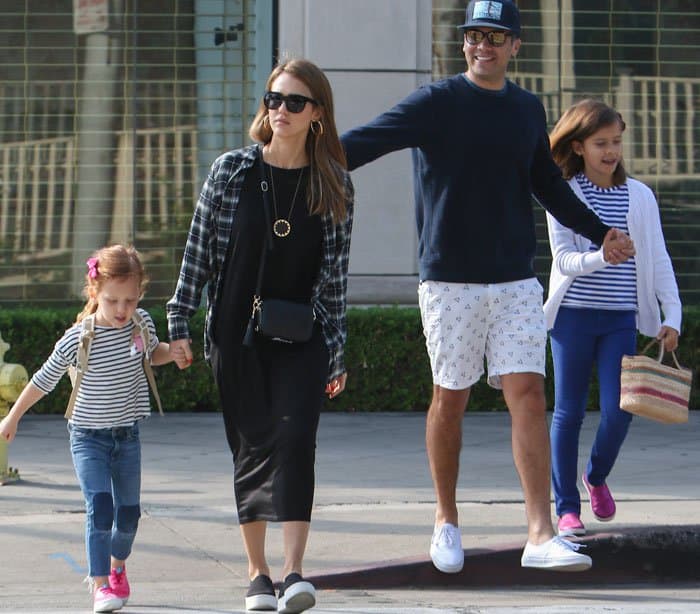 Jessica and her adorably pattern-clad family enjoyed a morning out for breakfast
Jessica loved her new hair color so much that she couldn't help but thank her colorist, Roberto, in a video upload on Instagram. The 35-year-old showed off her new color, which she termed as "such a pretty natural color" honey brown.
Apart from her hair looking good, the name is giving us major feels for Jessica's 2003 hit "Honey," where we saw the actress transform into a dancer. For all those reasons, we give her new hair color two thumbs up.
Shop Jessica's Vince "Warren" sneakers — which is coincidentally her last name since marrying Cash Warren — at Saks Fifth Avenue, Net-A-Porter, Nordstrom and Bergdorf Goodman.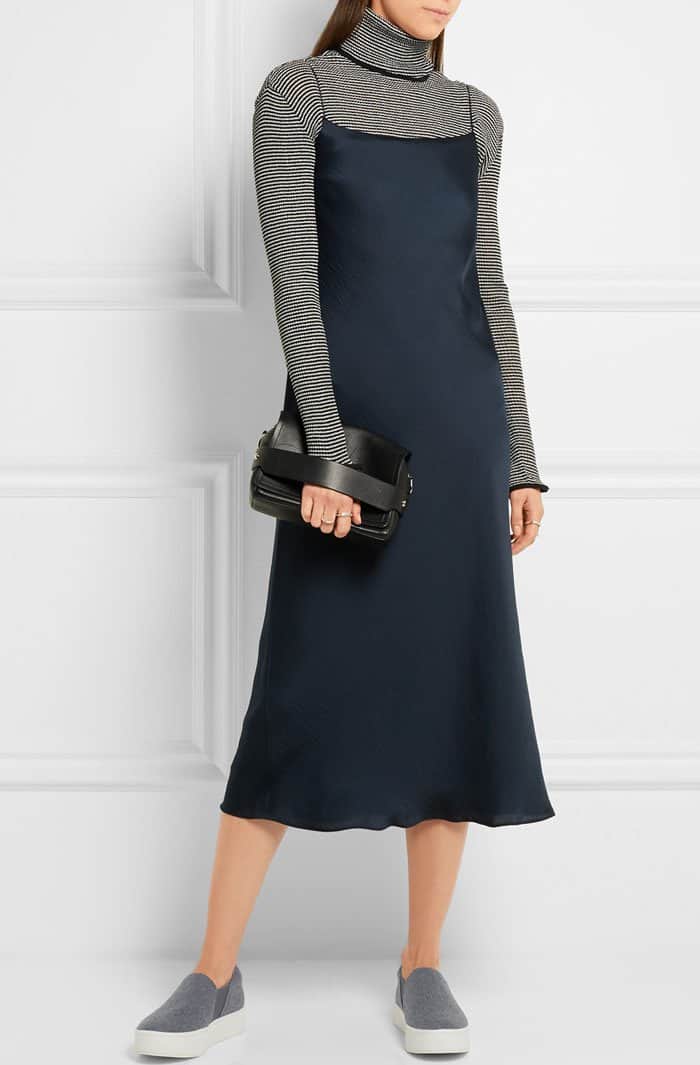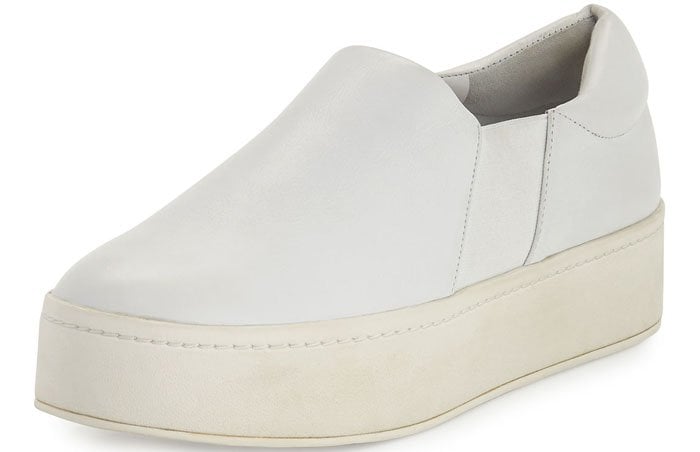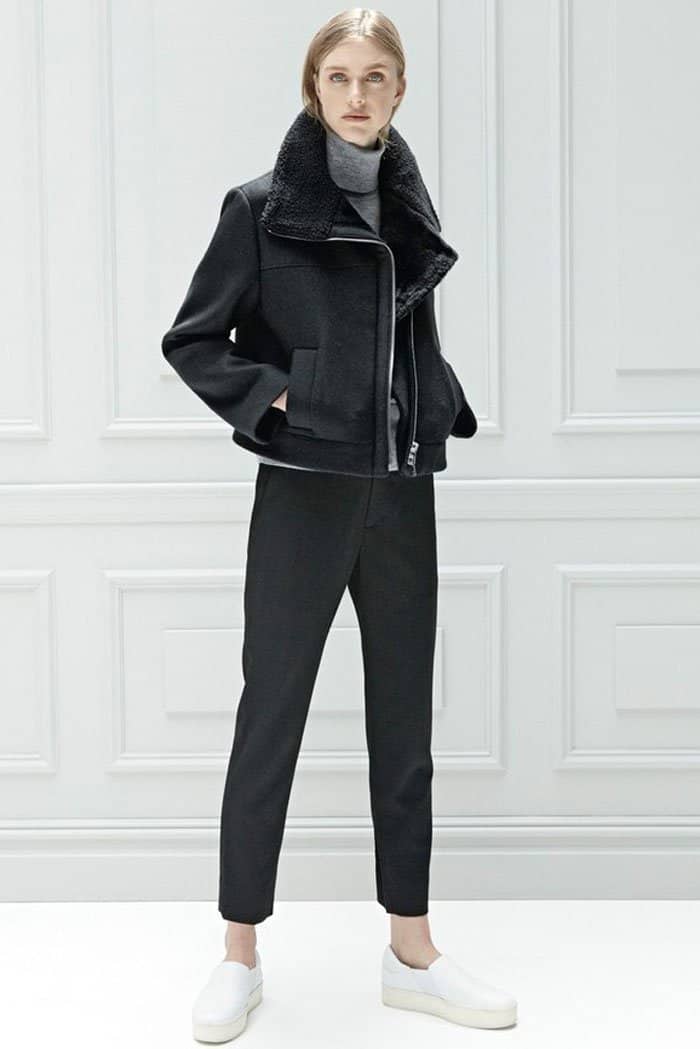 Vince "Warren" Slip-On Sneakers, $225 at Saks Fifth Avenue, Net-A-Porter, Nordstrom and Bergdorf Goodman
Credit: WENN