Jessie J, gets to coach again on 'The Voice UK' for the second season!
The English singer and songwriter was spotted at the launch photo call for the show in an amazing pair of Tom Ford sandals. We think the lace-up style worked perfectly with Jessie's black dress and sassy hairstyle. She could have opted for a pair of pumps or booties, but the ultra strappy style of her Tom Ford added the ideal amount of sexiness and sophistication to her look.
On a scale from 1 to 10 of perfect heel choices, I'd give Jessie a 10. I might be a little obsessed with this style at the moment, but Jessie J's heels are just perfect: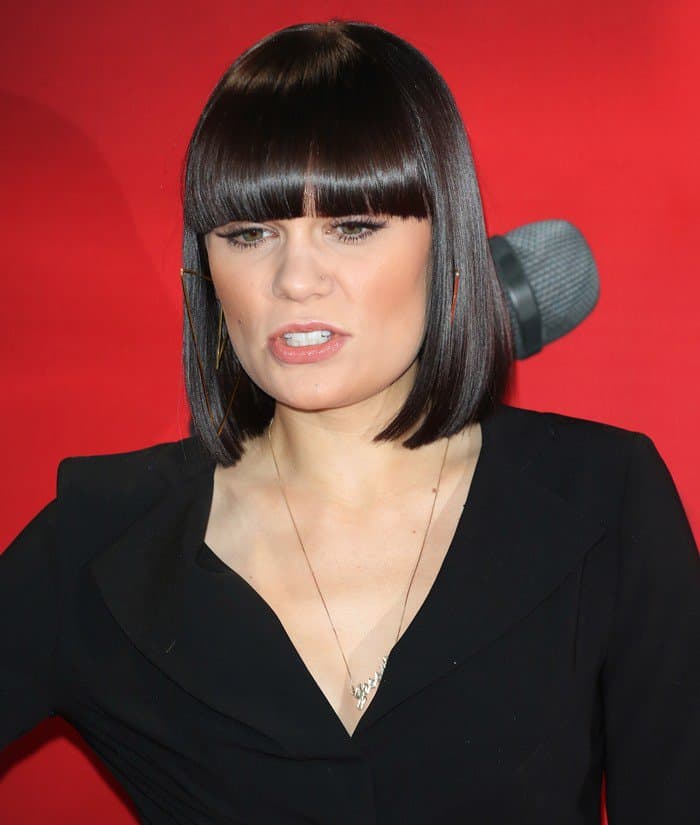 Jessie J at BBC's The Voice UK launch photo call held at The Soho Hotel in London on March 11, 2013
Jessie J posing with Reggie Yates, Sir Tom Jones, Danny O'Donoghue, Will.I.Am, and Holly Willoughby

Jessie J wearing Tom Ford lace-up platform sandals
I think Jessie did great wearing delicate jewelry and simple makeup. I also love that she had matching white manicure and pedicure that popped well against her black dress and shoes. Her pedicure, in particular, looked good. There's nothing worse than a celeb in amazing heels with a terrible pedicure!
We found this Tom Ford style at Neiman Marcus, but the sizes are very limited. Nonetheless, they're worth admiring.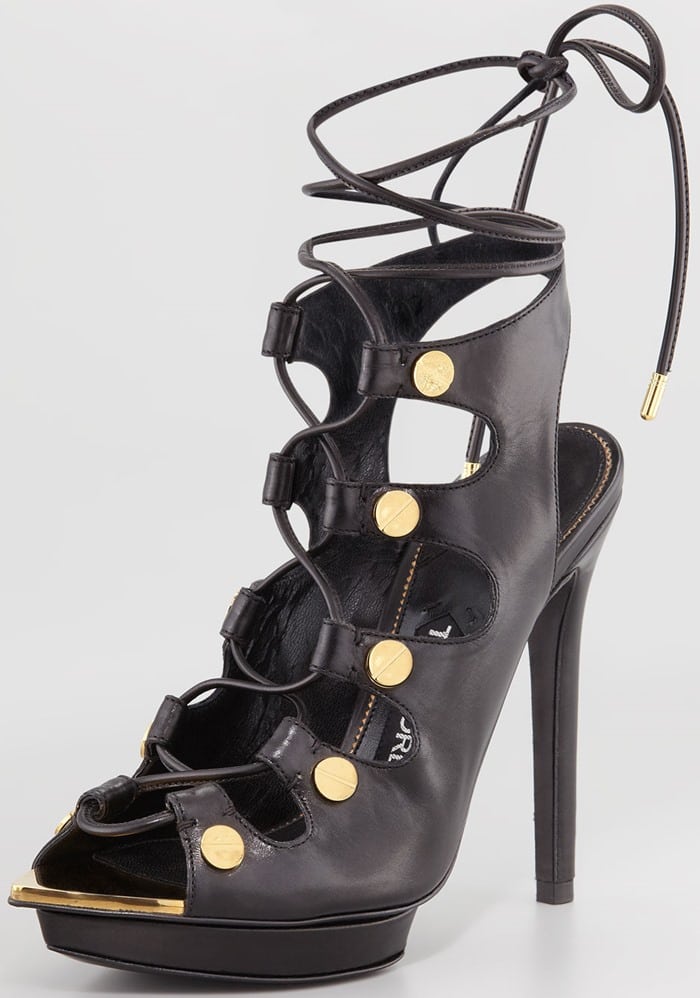 Tom Ford Lace-Up Platform Sandals, $1,250 at Neiman Marcus
We've also featured this style on Kourtney Kardashian in the past. I think that Jessie looked smoking hot in them! Do you agree?
Credit: Lia Toby/WENN