If you can't make your boyfriend/husband/dad/brother understand why us women just go gaga over Jimmy Choo shoes no matter how hard you try to explain, well, now you can stop trying. Jimmy Choo will be coming out with a men's shoe collection for Fall/Winter 2011. Your man will finally get to see, feel and experience the magic of Jimmy Choo shoes for himself.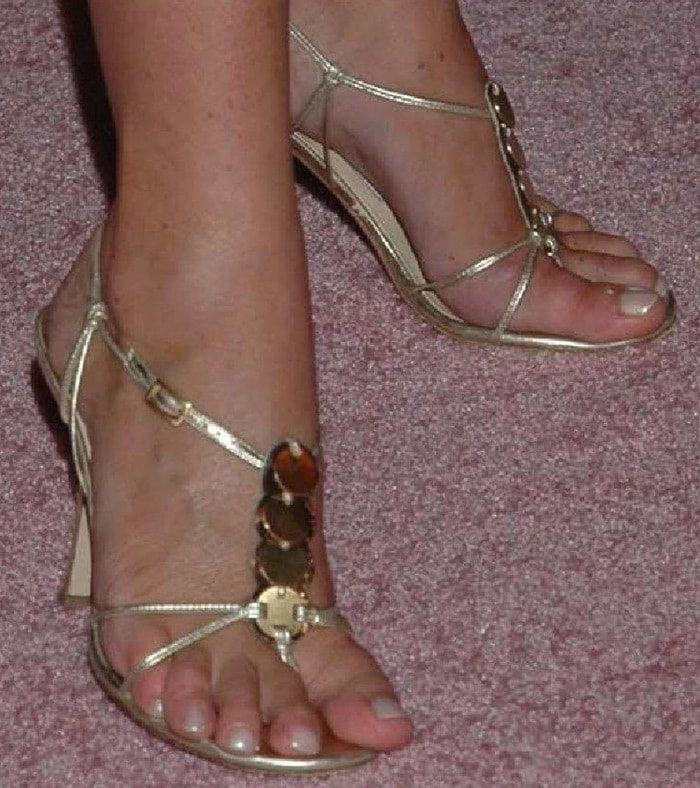 Stanislas De Quercize and Tamara Mellon, co-founder and Chief Creative Officer of Jimmy Choo, at the launch event held for Jimmy Choo and Cartier's book 'Four Inches,' held at Mortons in Los Angeles on June 21, 2005
The first ever Jimmy Choo men's collection is an eclectic mix of must-have sneakers, wardrobe staple motorcycle boots and a men's version of the popular Hunter crocodile-embossed wellies. There's also an ostentatious paisley-printed slipper in the collection, which sort of feels like it was thrown into the could-have-been-practical mix just for the hell of it.
But of course, this is Jimmy Choo we're talking about and extravagance, not practicality, is their game. Tamara Mellon, co-founder and chief creative officer of the brand, says that her vision for the Jimmy Choo man is "one who exudes confidence and style whether he is an artist or an investment banker", so that kind of explains why the metallic threaded slippers as well as sneakers in cashmere were just natural inclusions in the collection.
Here's a sneak preview of the Jimmy Choo men's shoes:
Jimmy Choo men's biker boots in black calfskin with pewter buckles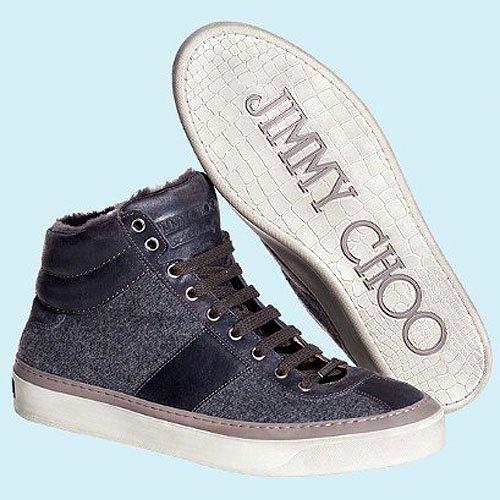 Jimmy Choo men's high-top trainers in cashmere
Jimmy Choo and Hunter collaboration crocodile-embossed wellingtons
Jimmy Choo men's evening slipper in "Porno Paisley" print
Expect these men's shoes to hit these online stores starting July 2011!
Credit: fashion.telegraph.co.uk/Dimitri Halkidis/WENN