Light and delicate as a fragrance note, Julia Lily Rose from Casadei reveals a necklace of shimmering rectangular crystal stones.
The spotlight-stealing crystals are exalted by this style's essential lines, which are designed to embrace and support the foot in the most delicate way.
Available in black, red, and starfish, they feature an ankle strap with a side buckle fastening, crystal embellishments, and a high stiletto heel.
Julia Lily Rose Sandals, $445 – $641 at Casadei and Farfetch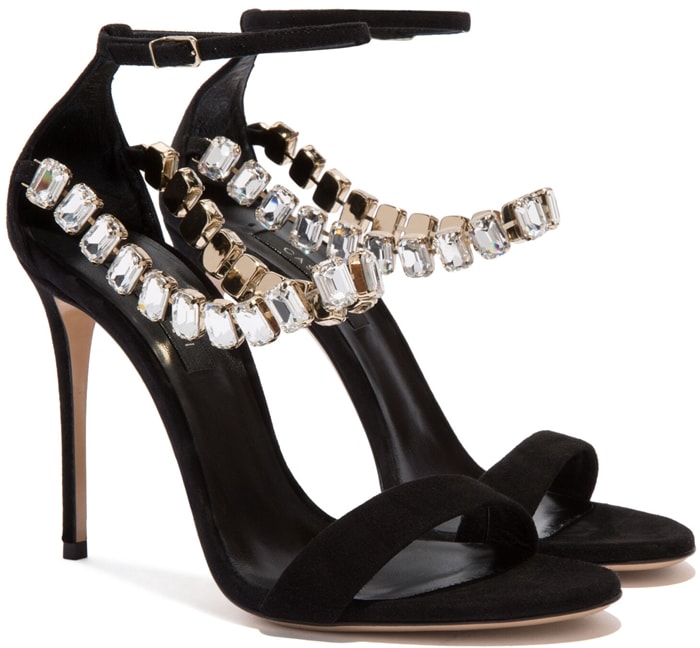 Julia Lily Rose Pumps, $463 – $666 at Casadei and Farfetch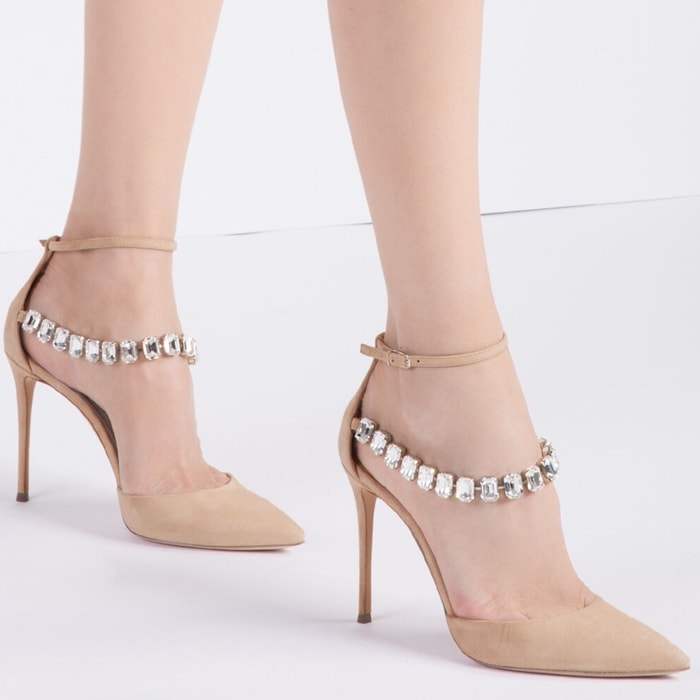 Known for balancing feminine energy with a contemporary aesthetic, these shoes undoubtedly win the race as a girl's best friend.
We also love the Blade Dynasty pumps that are set on the iconic Blade heel. The style's sinuous lines are perfectly studied to draw unique and sensual silhouettes.
Blade Dynasty Pumps, $450 at Casadei