So there we were, checking out which shoes to feature from the 2013 Cannes Film Festival when we came across Julianne Moore.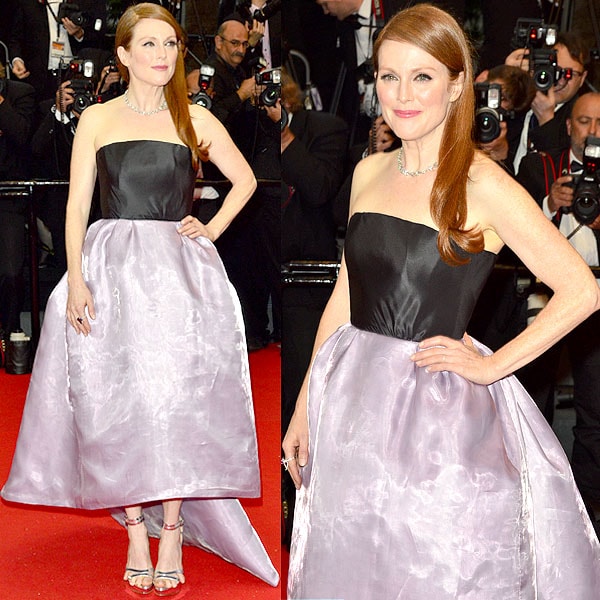 Julianne Moore walks the red carpet at the Opening Ceremony of the 66th Cannes Film Festival in Cannes, France on May 15, 2013
We often complain about how hard it is to go shoe-spotting at red carpet events because of all the long-hemmed dresses, but this one time we wish the celebrity had worn a long dress.
Julianne Moore needed something, anything, to cover her poor pinky toes, which were being strangled by the straps of her silver platform sandals!
Julianne Moore's silver strappy sandals threatening to cut off her pinky toes
Ladies who can't stand the sight of a toe overhang in the Your Next Shoes community are going to have a field day with this.
We do love Julianne Moore's Charlotte Olympia "Tokyo" sandals though, and we want to highlight them for you, so we thought maybe Julianne Moore's poor feet wouldn't look as tortured when viewed from the side.
But nope, that's not right either; there's no salvaging Julianne Moore's fashion faux pas.
Julianne Moore's tortured toes from the side — not any better than the view from the front
If the strappy sandals were a must for Julianne Moore's look, her stylist should have had more choices — such as the following roomier, single-strapped style — included in her arsenal:
Chinese Laundry Imagination Sandals, $31.30 – $58.95 at Amazon and Zappos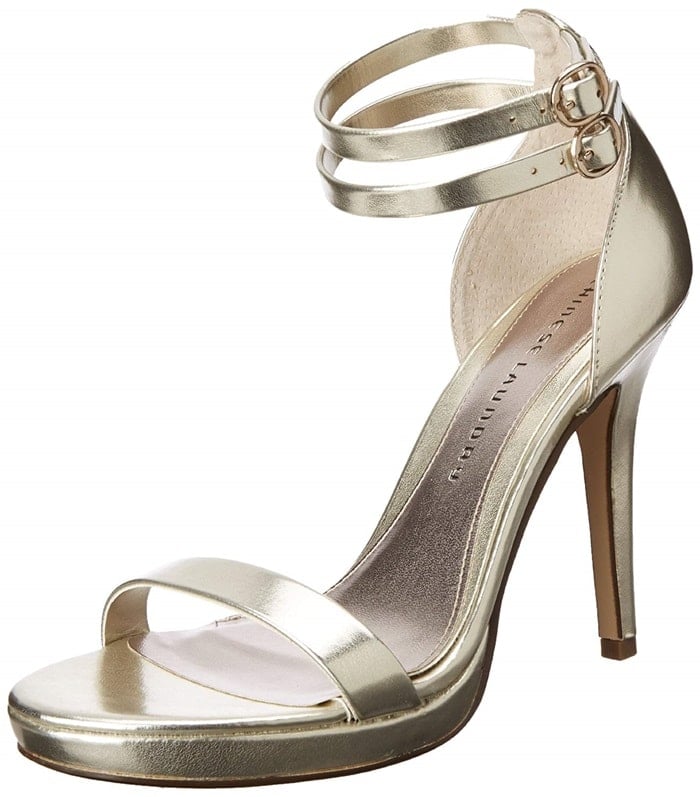 But she didn't and had Julianne Moore walk the Cannes red carpet with her tortured toes fully exposed to the cameras.
It looks like somebody's getting fired!
Credit: Joe Alvarez / Lia Toby / WENN