Now, here's a great example of damage control. Instead of doing the typical Hollywood reaction of acting like she's above it all, Julianne Moore addressed her Cannes shoe malfunction last night on 'Late Night with Jimmy Fallon. She even had a witty name for it: "toemageddon."
Gotta love a beautiful woman who can laugh at herself.
Not that we want you to relive the horror, but let's refresh your memory first with these pictures of Julianne Moore looking beautiful while working the red carpet at Cannes.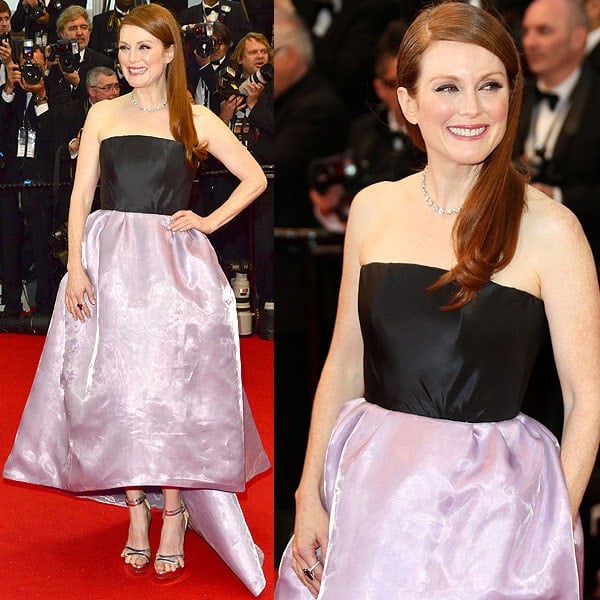 Julianne Moore at the opening ceremony and the screening of 'The Great Gatsby' at the 66th Cannes International Film Festival in Cannes, France on May 15, 2013
Everything was going great until you got to her toes that looked as if they were being threatened to be cut off.
Watch Julianne Moore candidly explain to Jimmy Fallon how her feet got that way. Do note that she said that it didn't hurt and that she didn't feel a single thing.
Aside from proving that Julianne Moore is a gorgeous actress with a great sense of humor, this post is also for finally ID-ing her controversial silver platform sandals.
It was the narrow toe box on these Charlotte Olympia "Tokyo" sandals that caused Julianne Moore's shoe disaster: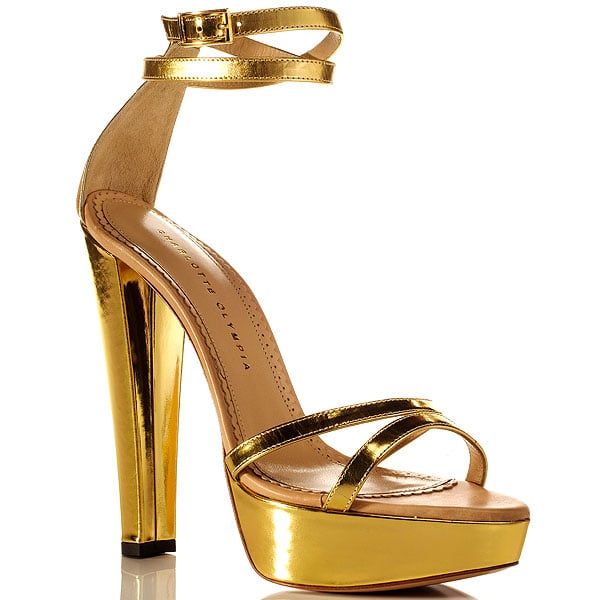 Charlotte Olympia "Tokyo" Platform Sandals, $875 at Neiman Marcus
You know we love Charlotte Olympia here on Your Next Shoes, but we really can't fault Julianne Moore for what happened at Cannes.
Shop for the latest — and hopefully better-fitting — Charlotte Olympia shoe styles at Farfetch and Neiman Marcus.
Credit: Lia Toby/WENN/Joe Alvarez