Every year, the Costume Institute Gala at New York City's Metropolitan Museum of Art becomes a highly anticipated star-studded event as fashion lovers everywhere itch to see what their favorite celebrities will don in honor of the gala's theme.
This year's theme celebrated China, going along with the museum's new exhibition titled "China: Through the Looking Glass," and supermodel Karolina Kurkova nailed the theme thanks to a pair of custom-made Giuseppe Zanotti sandals.
Karolina Kurkova at the 2015 Costume Institute Gala held at the Metropolitan Museum of Art in New York City on May 4, 2015
The shoe designer is a good friend of Karolina's and reportedly prepared six shoe options for her big night. We're glad she decided to show offf her pretty feet in red satin "Venere" sandals, which feature a gold lacquered detail forming decadent ankle wraps.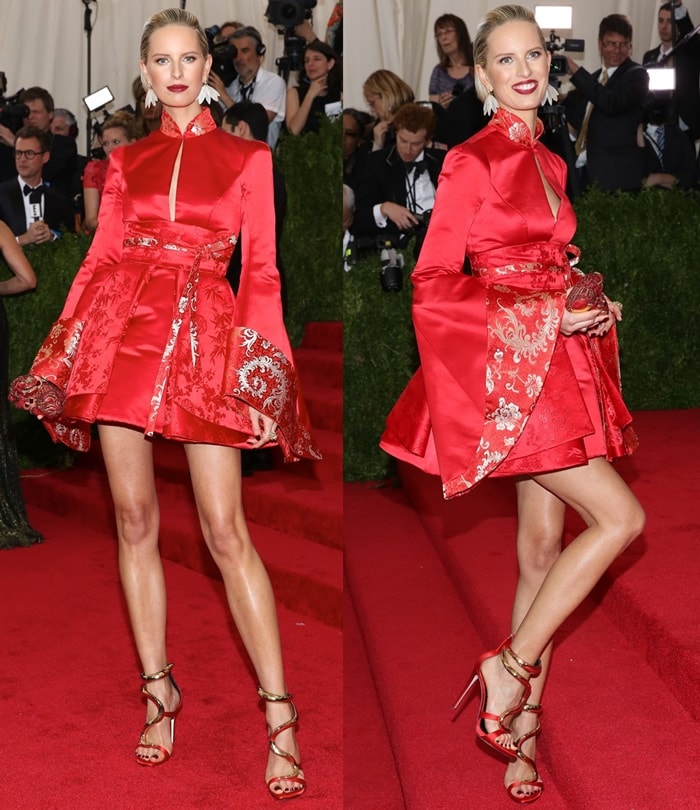 Karolina Kurkova flaunts her gorgeous legs in a red kimono-style mini dress designed by Tommy Hilfiger
The 31-year-old flaunted her incredible legs in a red kimono-style mini dress designed by Tommy Hilfiger. While the dress took the theme a bit literally, Karolina looked stunning, and her sandals gave the dress a high-fashion finish.
Karolina Kurkova's pretty toes on display in Giuseppe Zanotti shoes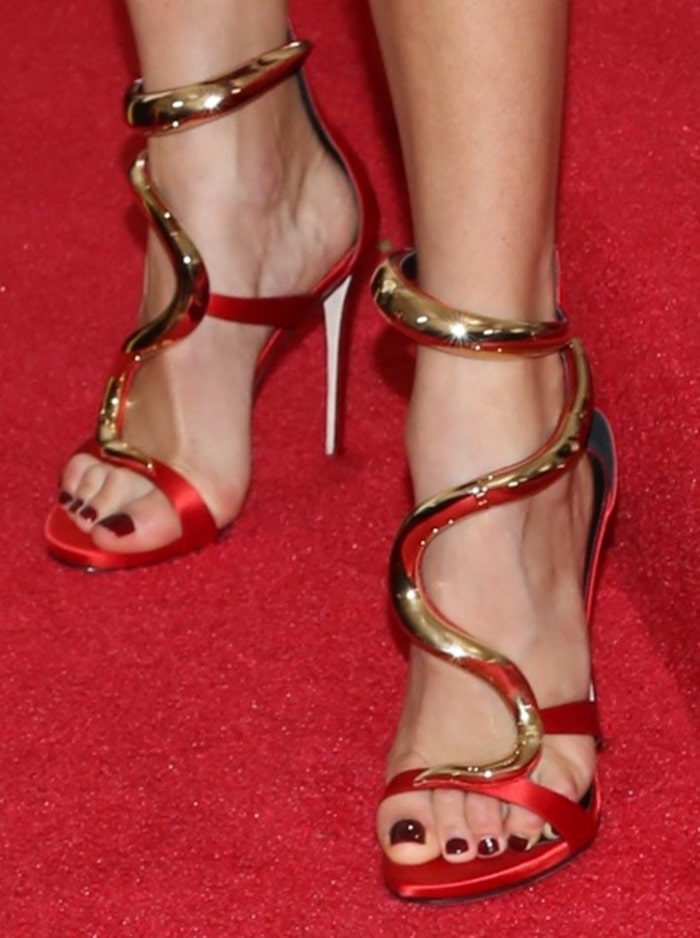 Karolina Kurkova shows off her sexy feet in red satin Venere sandals
What do you think of Karolina's Met Gala look? If you love it, a black suede version of her custom-made sandals is available for purchase at Nordstrom and Saks.
This pair, which Taylor Swift wore to the Brit Awards, doesn't have the ankle wraps but is just as hot.
Giuseppe Zanotti Suede and Lacquered Metal Sandals, $1,271 at Nordstrom and Saks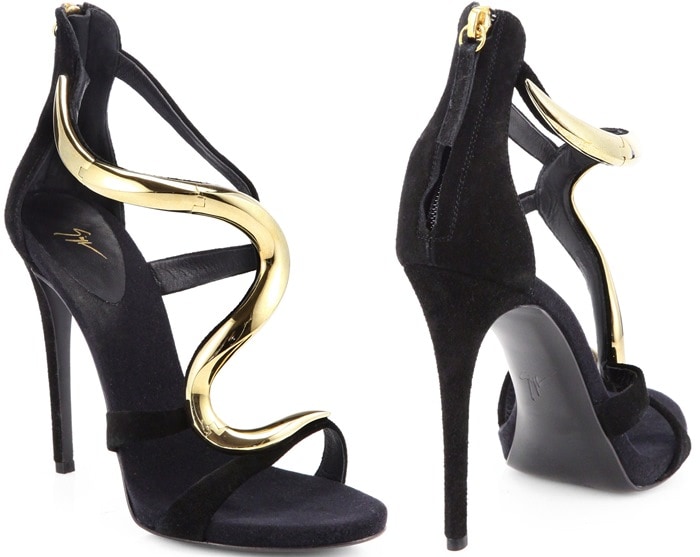 Credit: Andres Otero / WENN