We love Kate Hudson not just because she has one of the most beautiful faces we've ever seen, nor just because of her unforgettable charismatic portrayal of Penny Lane for Almost Famous, but because she's one of the most hilarious celebrities we know of.
Kate's night started out with her looking beautiful in her swishy gown for the La Mer "Celebration of an Icon" by Esteé Lauder held in Hollywood.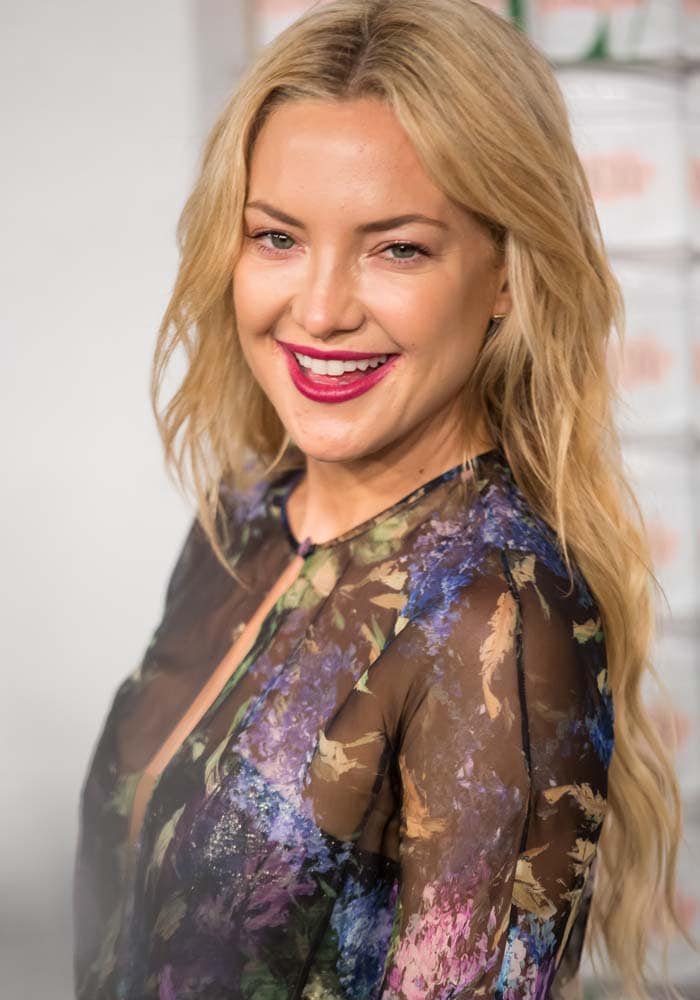 Everything seemed to be going well: Kate was in a beautiful floral gown by Yanina Couture, which she paired with a gorgeous satin "Tribeca" sandal from Brian Atwood.
Plus, that lip color. My goodness, that lip color. It went so beautifully with her golden waves and green eyes.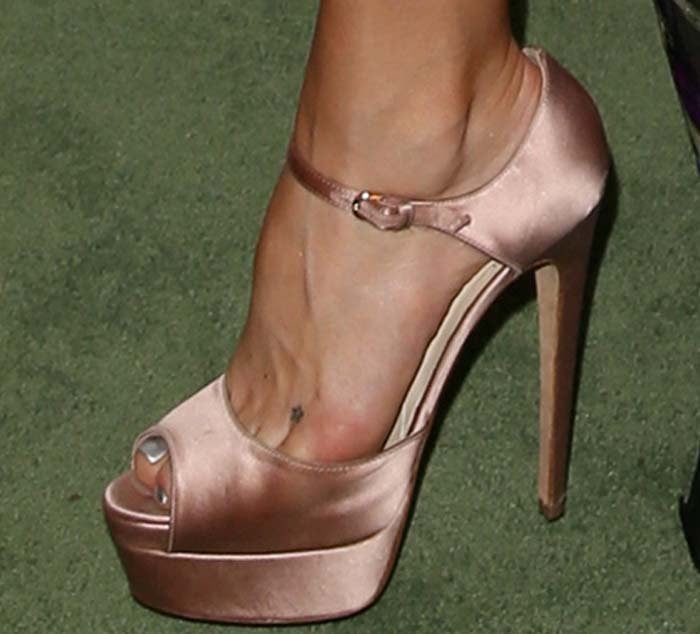 Kate posed for the cameras, even throwing them her trademark sexy smile as per a photographer's request. Everything was going great for the actress.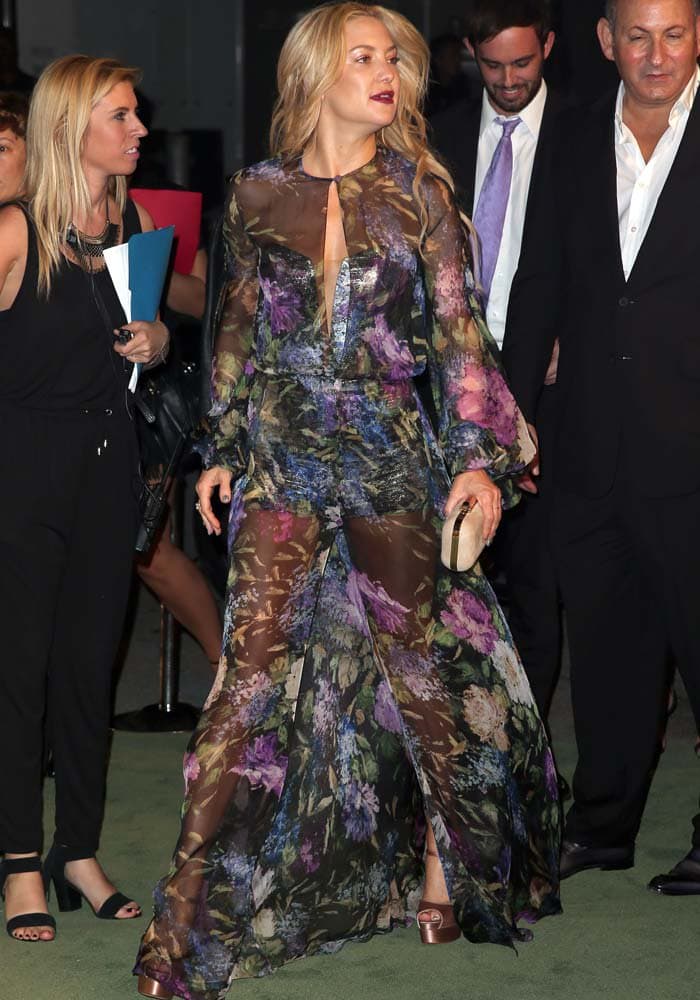 Kate Hudson at the La Mer "Celebration of an Icon" event hosted by Estée Lauder in Hollywood on October 13, 2015
That is, until she had to go to the bathroom.
Kate Hudson uploads a hilarious photo of her bathroom situation and the reality of trying to go while in couture
We love you, Kate. We think you're adorable.
Kate's Brian Atwood "Tribeca" heels in blush satin are not available online but do check out the other versions at Saks (one even comes in a print similar to her dress).
Brian Atwood "Tribeca" Floral-Print Velvet Platform Sandals, $950 at Saks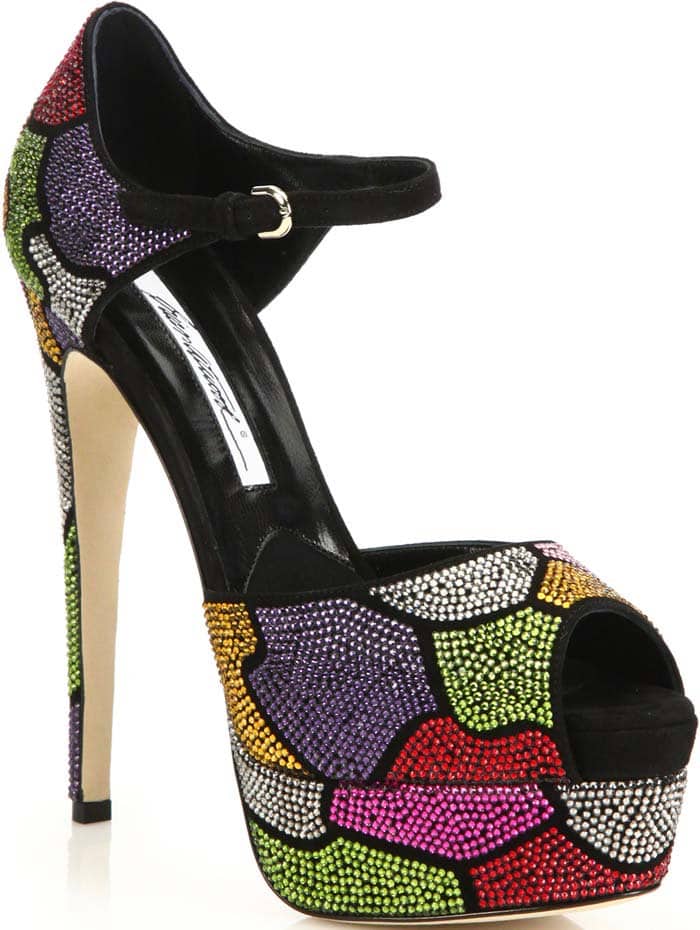 Brian Atwood "Tribeca" Suede & Swarovski Crystal Camouflage Platform Sandals, $2,195
Credit: Kate Hudson's Instagram / FayesVision / Brian To / WENN