Every time Kate Middleton ditches her Gianvito Rossi pumps, the shoe world throws a little celebration. Don't get us wrong, we love a great pair of classic pumps. But when you're a public figure and you wear the same pair over and over again, it gets real old real fast for your loyal fashion followers.
Kate finally switched out her marsala-toned Gianvito Rossi pumps for another pair as she and her picture-perfect family attended church in London on Christmas day.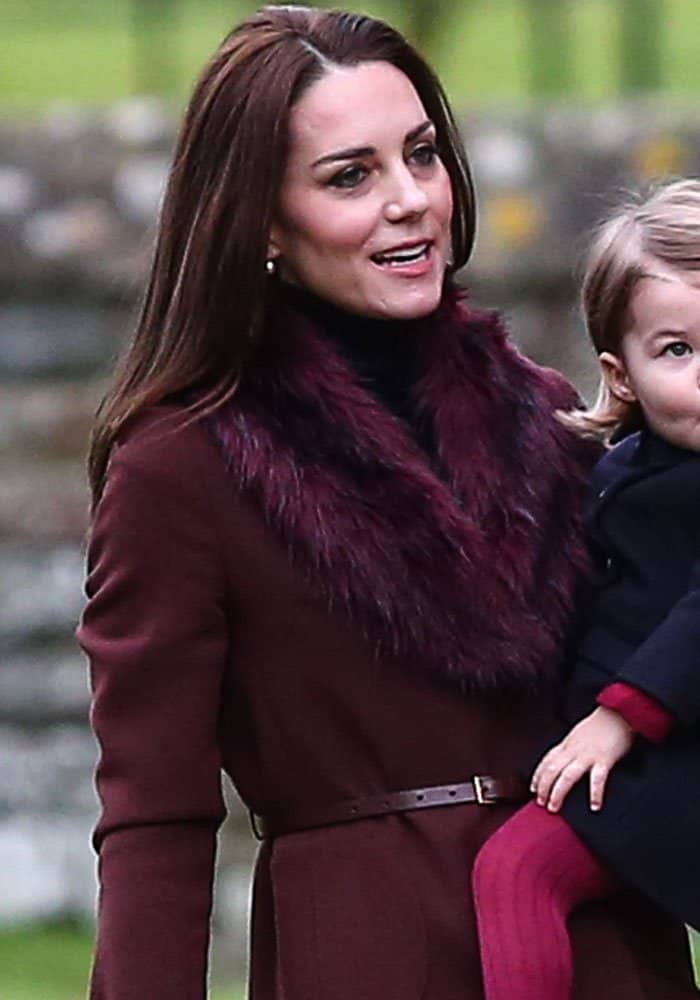 The Duchess of Cambridge arrives at St. Mark's Church in Englefield, London on December 25, 2016.
Kate arrived in a monotone look comprised of a Hobbs unlimited "Celeste" flared coat with leather detailing at the cuffs and waist. The coat was given the perfect upgrade with the ASOS faux fur mini collar.
The Duchess of Cambridge finished her Christmas day look with the Mulberry "Bayswater" clutch and a fringed pair of buckled pumps by Tod's.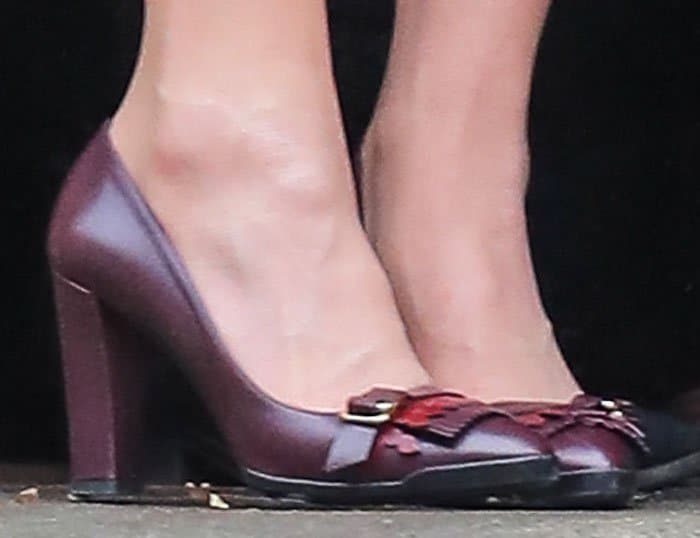 Kate switches out her Gianvito Rossi pumps for a pair of fringed ones from Tod's.
The gorgeous royal family makes its way into church.
Kate's pumps may not be that different from her usual pair, but we'll take what we can. Besides, we're sure the royal life entails dress codes that she can't stray too far away from.
The Duchess and her husband Prince William appeared to be quite hands-on with their children. Prince William himself drove up in their car with the beautiful Kate riding in the passenger seat. The two got out and unbuckled their children before disappearing into the church.
Kate's church pumps are already sold out, but check out a similar pair of Tod's pumps at Matches Fashion.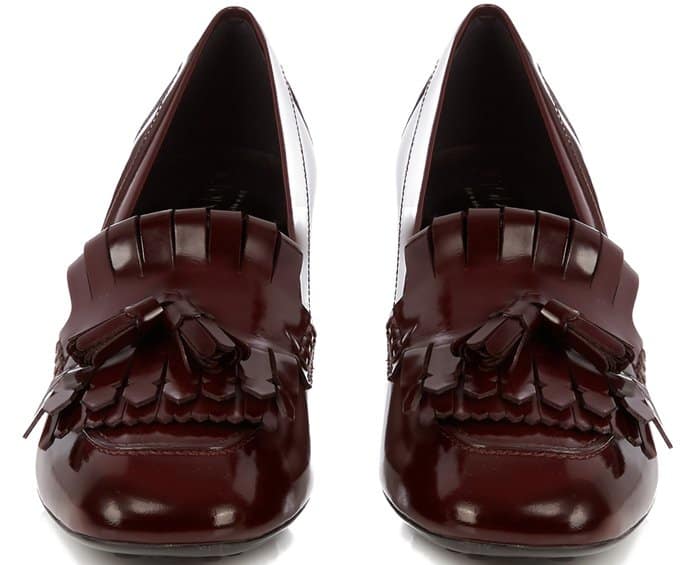 Tod's "Gomma" Fringed Patent Leather Pumps, $392 (original: $561) at Matches Fashion
Credit: WENN