The Duchess of Cambridge, better known as Kate Middleton, finally got some time to herself following the birth of her second child Charlotte. The Duchess attended appearances in India — the first assignment outside of her home since giving birth to her daughter.
Kate was photographed at Kaziranga National Park in India to learn about wildlife conservation, specifically about rhinoceros and elephants. She also got to hear about the pressing issues from the park rangers themselves.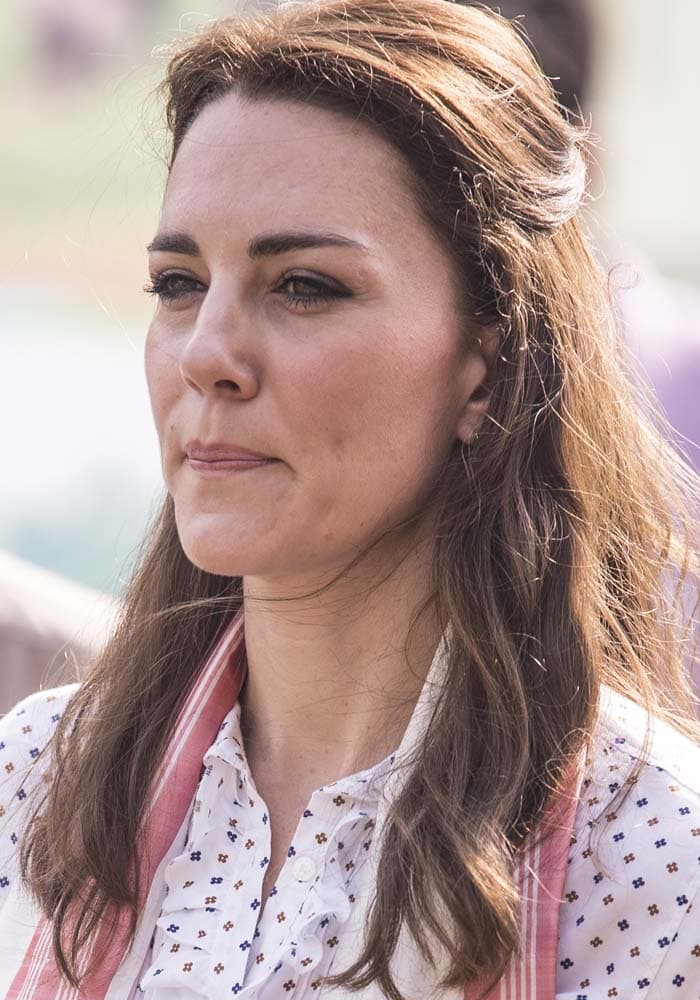 The Duchess of Cambridge meet park Rangers, and learn about the park's conservation challenges at Kaziranga, India on April 13, 2016
Kate dressed down for the occasion, wearing a polka dot button-up by RM Williams paired with skinny jeans from Zara. The royalty dressed her look up ever so slightly with a pair of Ray-Ban sunglasses, earrings from Kiki McDonough (available at Neiman Marcus) and a $94.95 pair of moccasins called "Bala" from Sebago.
Royal budget: Kate Middleton slips into a $94.95 pair of moccasins from Sebago called "Bala"
Kate Middleton tours India with her conservation-passionate husband, Prince William
Kate was quite inquisitive during the actual safari, even though conservation is her husband's passion. The Duchess also reportedly visited  the Taj Mahal, and thought it was the perfect place to see right before the couple's 5th wedding anniversary. Kate also joked that she deserved this kind of building since the royal couple was so madly in love with each other as well, to which Prince William laughed at.
Check out videos of the royal couple's safari at the Kaziranga National Park:
You don't have to have royalties to dress like a royal — grab Kate's safari flats, the "Bala" by Sebago, at Amazon.
Sebago "Bala" Flat, $28.60 – $161.49 at Amazon
Credit: Euan Cherry / WENN