Spring has bloomed in Kate Spade New York, and it's in a colorful, swinging '60s template. Think Andy Warhol, Breakfast at Tiffany's, and Twiggy in that five-point haircut.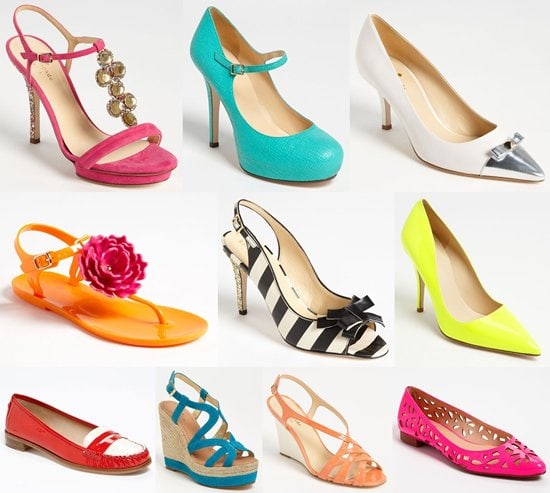 These shoes are a testament to this fun inspiration, from electric blue Mary Jane pumps to laser-cut neon pink flats. Spring is always fun, but they're twice what you expected with these Kate Spade shoes. Check out our top 10 favorites that you can buy at Nordstrom!
1. "Velvet" Sandals, $398
The "Velvet" sandals are a deep pink suede pair embellished in faceted stones and confetti glitter.
2. "Laila" Pumps, $350
The crosshatched blue Mary Jane pumps are fun shoes for any outfit from skirts to jeans.
3. "Jiji" Pumps, $348
Look sweet and proper in the silver-capped, bow-trimmed "Jiji" pumps.
4. "Fiala" Sandals, $78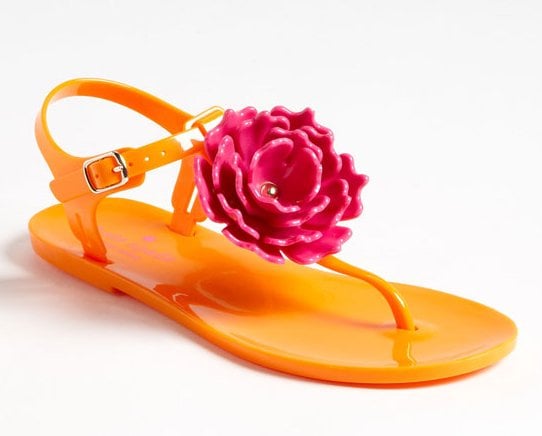 Perk up your sundress or your beach outfit with this bright orange thong and its bold pink flower!
5. "Claudia" Pumps, $328
This striped peep-toe pump is the quirky shoes for luncheon or even for weddings.
6. "Licorice Too" Pumps, $298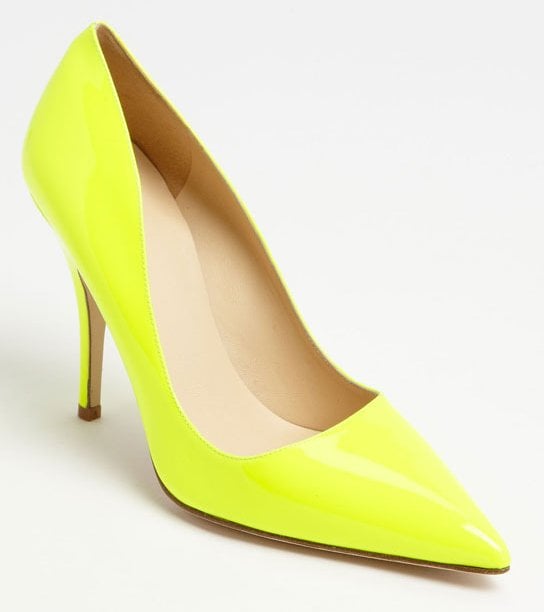 This pointy patent pump features a classic shape that comes in six colors, such as fluorescent yellow and sea foam.
7. "Cody" Loafers, $258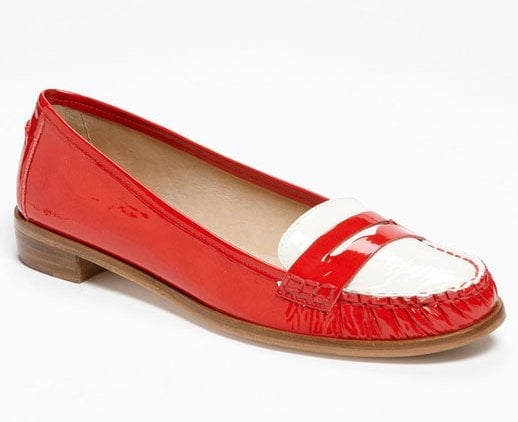 This cheerful low-heeled loafer will fare well with walks either out in nature or even just around the mall.
8. "Liv" Wedge Sandals, $298
Wedges are always hot for spring, and espadrille ones are totally retro. This one, in particular, pops up with its colored straps.
9. "Illie" Wedge Sandals, $328
This wedge is slightly more formal, with its glossy sherbet-hued straps. It's great with maxi dresses or skirts.
10. "Effie" Flats, $228
Art deco gets snazzy with the "Effie" cutout flats, which come in the brand's signature pink, yellow, black, or white.