Halloween came a bit early for Katie Holmes. The actress was spotted looking stylish as she left Greenwich Hotel in New York. Katie was headed out to the event "Through Her Lens: The Tribeca Chanel Women's Filmmaker Program Luncheon" at Locanda Verde.
Despite being extremely stylish, Katie had no clue that she was in for an early Halloween treat.
Katie Holmes leaving Greenwich Hotel in New York after attending an event on October 25, 2016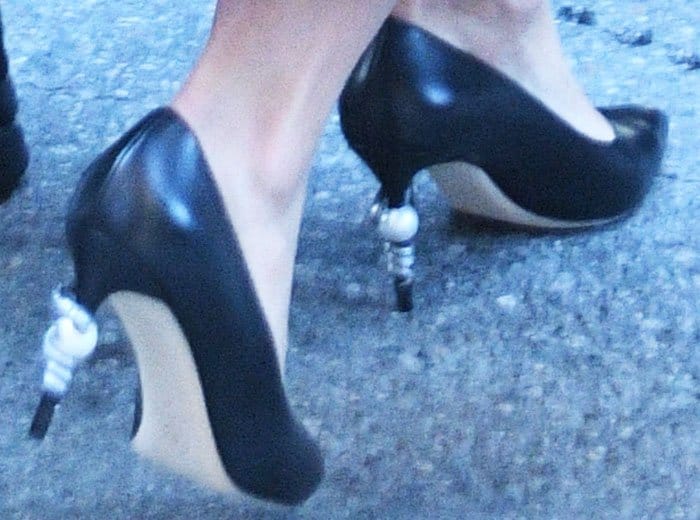 Katie wore a pair of Chanel pumps with the brand's trademark pearl heel
The actress dressed herself in head-to-toe Chanel, stepping out of her New York hotel in a navy blue top with button embellishments at the shoulders. Katie paired it with a front slit skirt, a pair of pearl pumps, and a silver quilted bag.
You might think that with an ensemble like this, the actress is a Chanel brand ambassador, but to the best of our knowledge, she is not.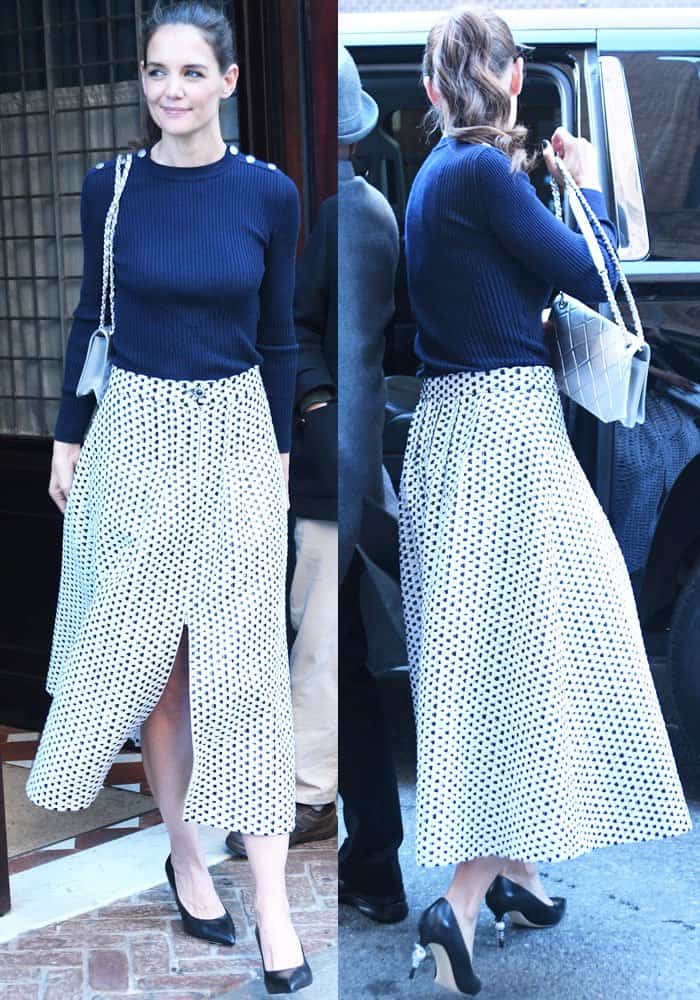 Katie makes her way out of her hotel to attend a Chanel event
What should have been a stylish and posh afternoon went south pretty quickly. During the course of the day, Katie found herself face-to-face with a pumpkin character, with a creepy man peeking behind her. The actress uploaded the photo, captioning it, "Who's that guy behind me? #Halloween #chelseamarket #nyc."
Despite the unexpected spook, Katie took the time out to acknowledge Chanel for her gorgeous skirt, continuining her caption with, "@chanelofficial thank u Chanel for letting me borrow this beautiful skirt!"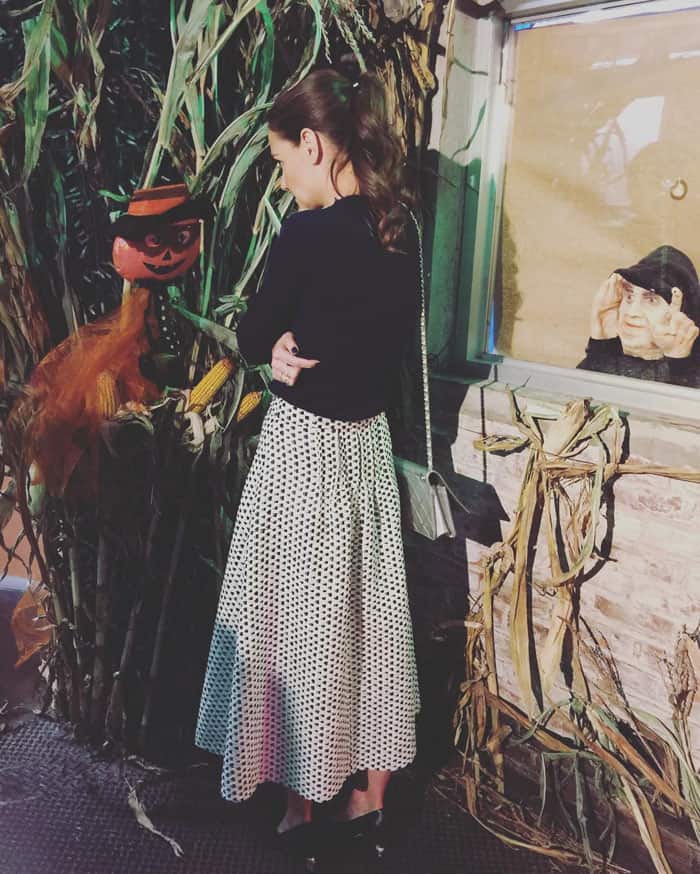 Katie found herself with some unexpected characters before Halloween
The Chanel pearl pumps are not available online, but you can shop the quirky and similar Nicholas Kirkwood "Maeva" pearl pumps at Farfetch, Saks Fifth Avenue and Lane Crawford.
Nicholas Kirkwood "Maeva" Pumps, $582 – $845 at Farfetch, Saks Fifth Avenue, and Lane Crawford
Credit: Katie Holmes' Instagram / TNYF / WENN