We get that following the theme is crucial at the Met Gala, but we think Katy Perry took it a little too far on the steps of the Metropolitan Museum of Art for the 2017 event.
The "I Kissed a Girl" singer went way overboard in a Maison Margiela "Artisanal" piece designed by John Galliano. The gown drowned Katy's body — and face — in swathes of red tulle, wool and gems. As if her look wasn't costume-y enough, Katy topped it off with a metal headpiece complete with spiral antennae, a chrome metal back plate and two side mirrors. The pop singer looked like she was ready to make contact with another galaxy.
As for the word "witness" embroidered on her veil? It was supposed to be the title of her new album, which Katy dared to advertise on the Met Ball red carpet. Talk about being so extra.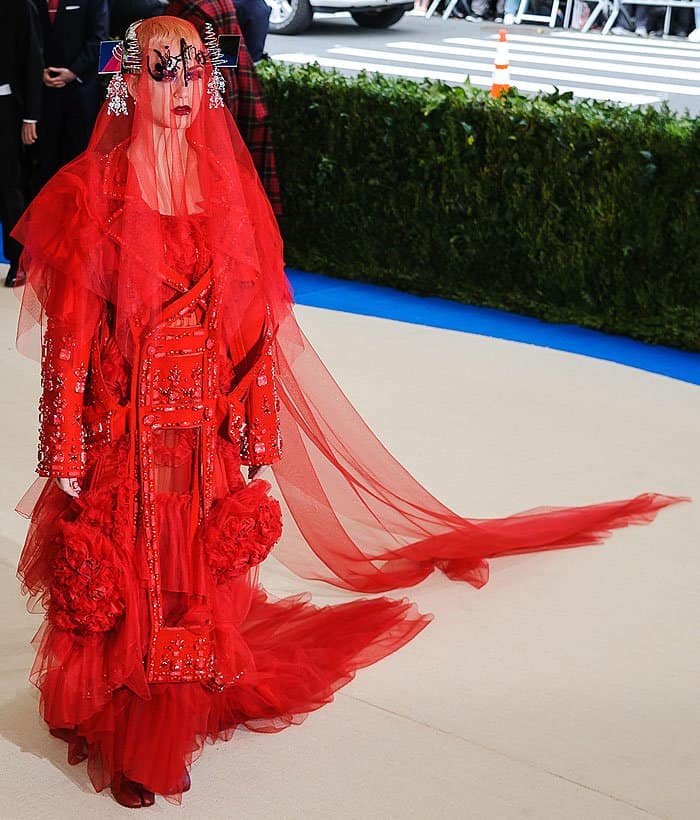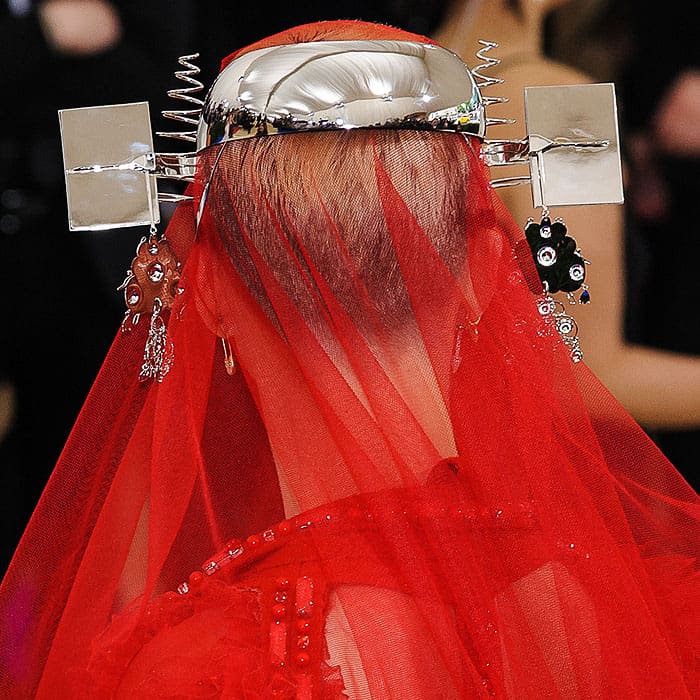 Katy Perry arriving at the 2017 Metropolitan Costume Institute Benefit Gala held at the Metropolitan Museum of Art in New York City on May 1, 2017.
Maison Martin Margiela red 'Tabi' boots on Katy Perry.
But, we're not done yet. Katy opted to wear the controversial Maison Margiela 'Tabi' boots with her already over-the-top ensemble. The boots, which feature hoof-like toes, are one of the most polarizing pairs shoes we've ever featured.
Love them or hate them, the Maison Margiela 'Tabi' boots are still currently being sold with the style unchanged since they were first introduced four years ago. Check out the 2017 versions at Farfetch and Ssense.
Maison Margiela 'Tabi' boots in tan leather, $765 to $965 at Farfetch and Ssense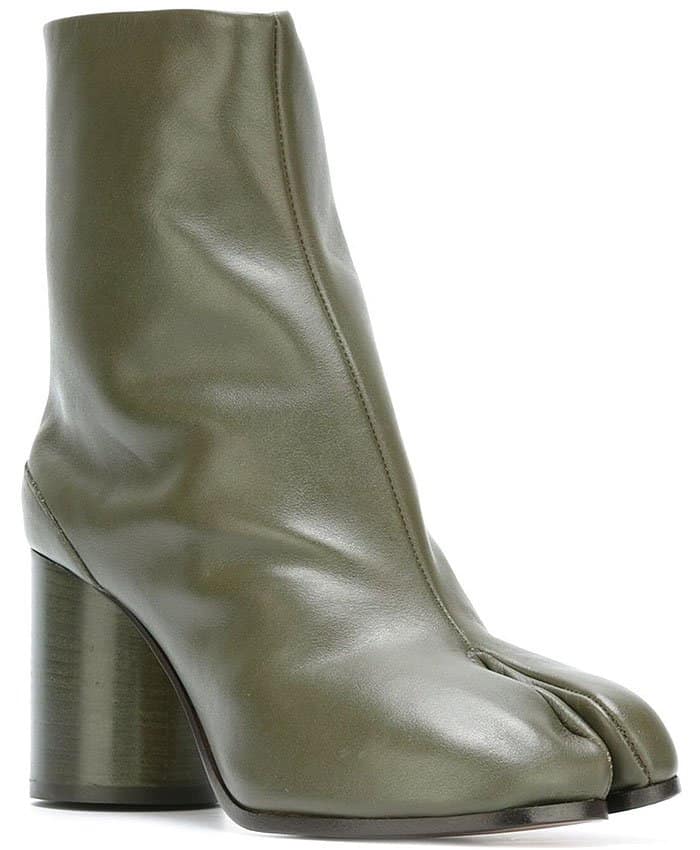 Maison Margiela 'Tabi' boots in musk green leather, $965 at Farfetch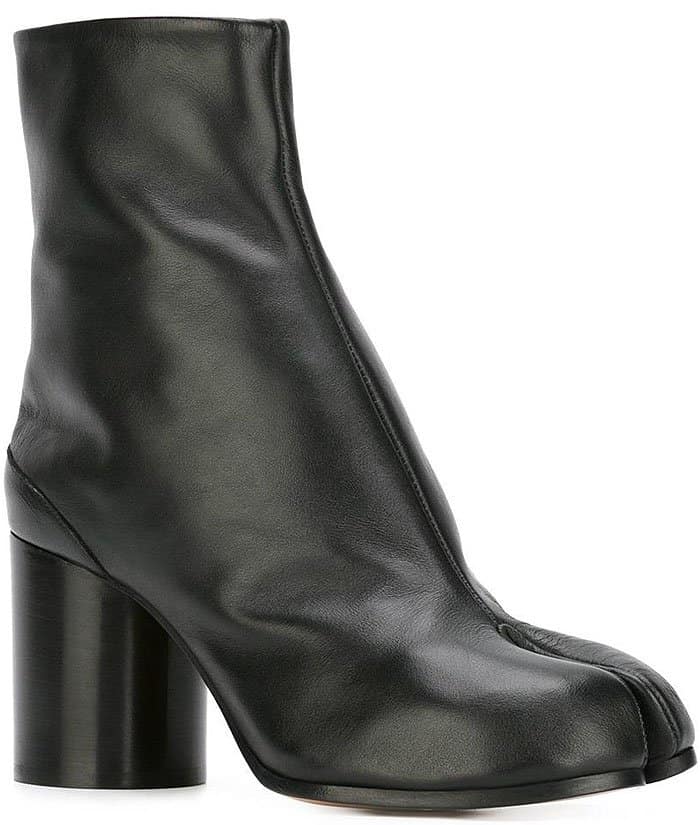 Maison Margiela 'Tabi' boots in musk green leather, $765 to $965 at Farfetch and Ssense
Maison Margiela 'Tabi' boots in floral jacquard, $840 to $995 at Farfetch and Ssense
Credit: Patricia Schlein/WENN