A lot of celebrities use their fame for the good. Some influence their following through health and fitness, some through daily words of encouragement, and some — and perhaps most commonly — is through charity work.
Considering Keira Knightley doesn't have a social media presence, we're not surprised to see she decided to go for the third option, recently helping to kick off the BGC Charity Day in London.
Not that this is her first involvement with charitable organizations — the actress has been active with humanitarian work since 2004.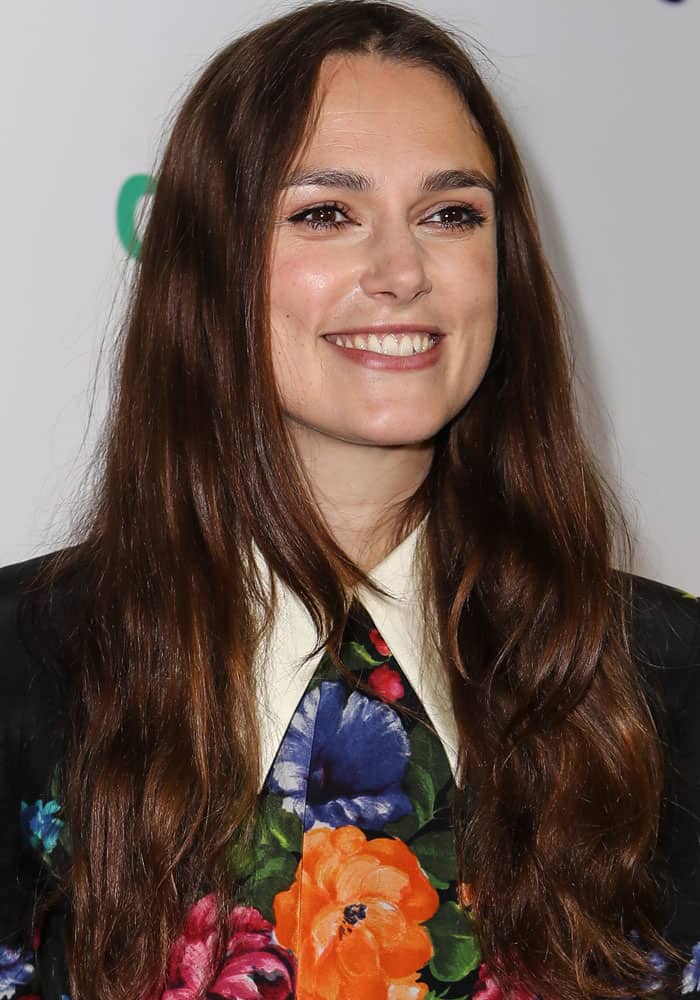 Keira Knightley attends the 13th annual BGC Charity Day in London on September 11, 2017.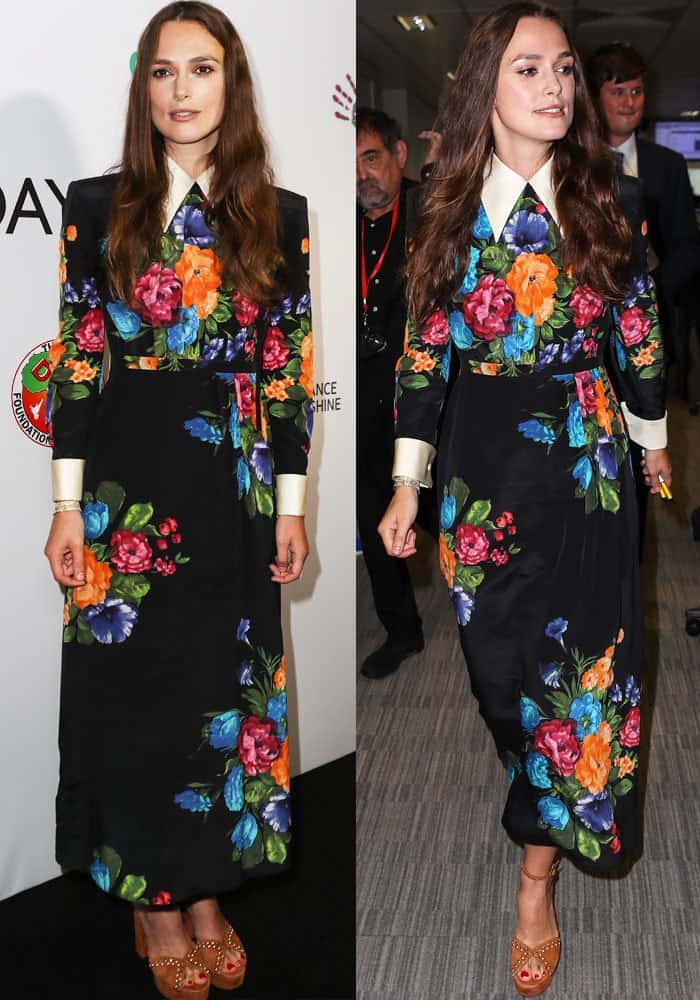 Keira showed up at the charity launch in a gorgeous floral dress by Gucci.
Keira arrived stylishly in one of Gucci's iconic floral dresses. The high end piece showed off Gucci's amazing tailoring skills, starting from the perfectly structured shoulders and pressed collar, down to the the neat cuffs.
We can't help but wish that Keira's stylist ironed out her skirt more, but that's a minute detail. Overall, we love this look on the actress.
Keira added a dash of quirkiness into the ensemble with a pair of studded Tabitha Simmons "Julieta" sandals.
The actress added a little quirk into her look with a pair of studded Tabitha Simmons "Julieta" platform sandals.
Keira flashes a smile as she takes a phone call from a willing donor.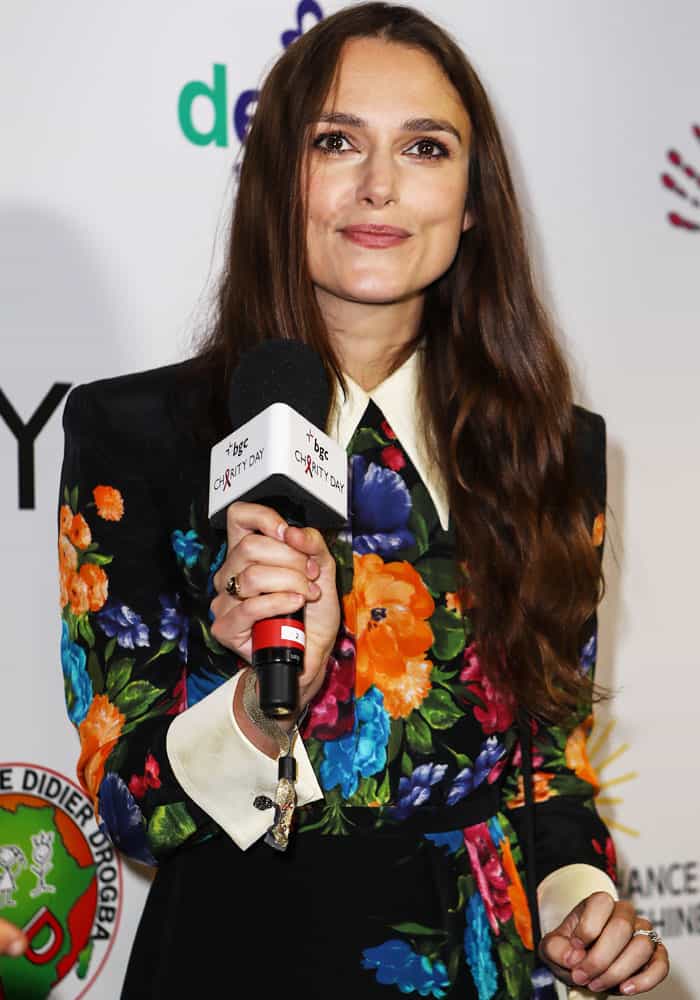 Keira gives an interview to promote the BGC Charity Day.
Keira went straight to work as she arrived, answering phones for hopeful charities in need of a little support. At one point, she even had two phones held up to her ears.
The actress was joined by other celebrities, including Elizabeth Hurley and English comedian Alan Carr.
The BGC Charity Day raised more than two million pounds by midday, and continued to take calls until 5 PM.
Shop Keira's Tabitha Simmons "Julieta" sandals at Neiman Marcus, Bergdorf Goodman and Barneys New York.
Tabitha Simmons "Julieta" studded platform sandals, $795
Credit: John Rainford / WENN