Keke Palmer is only 23, but she has already achieved what most of us could only dream of accomplishing. Keke, who started acting at the tender age of nine, already has a plethora of television shows, Broadway musicals, and original songs under her showbiz belt. As if those weren't enough, Keke recently hit another milestone: A book.
The singer-actress staged her first book signing session for "I Don't Belong to You" (available at Amazon) at Barnes & Noble in New York City.
Keke Palmer signs copies of her book "I Don't Belong to You: Quiet the Noise and Find Your Voice" at Barnes & Noble in New York on January 31, 2017.
Keke wore a head-to-toe look from Paris Hilton-approved designer Philipp Plein. The actress' all-white look — which consisted of high-waisted pants, a tee and a jacket — was pieced together from the brand's Spring-Summer 2017 collection. Her outfit was finished off with golden grommets in both circle and star shapes.
The American actress, singer, songwriter, presenter and television personality finished her look with Philipp Plein's white gladiator sandals.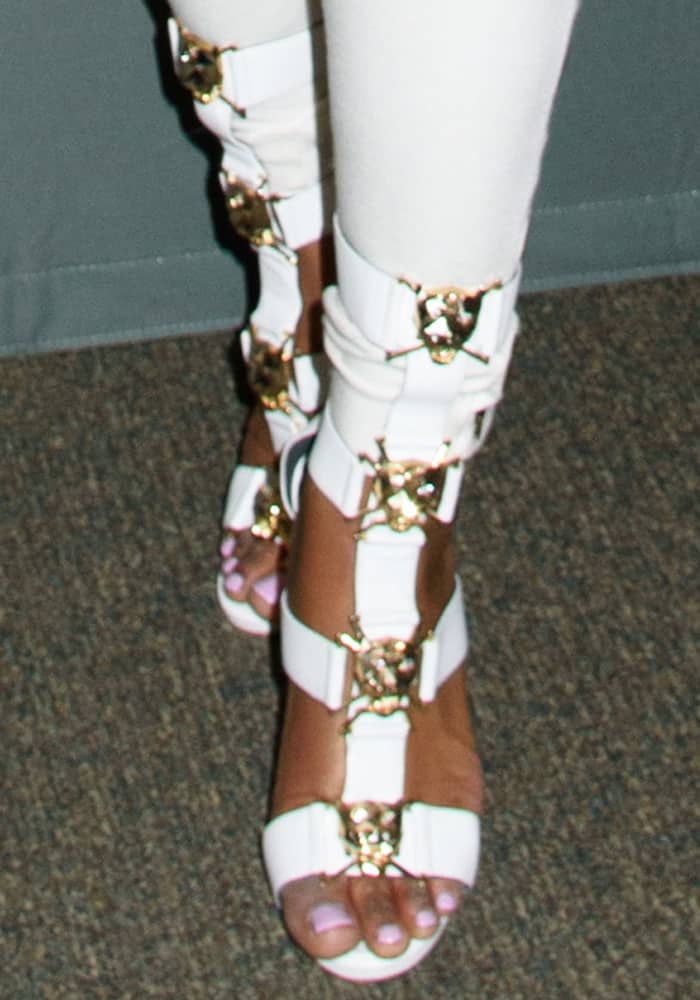 Keke finished her head-to-toe Philipp Plein look with a pair of white gladiator sandals.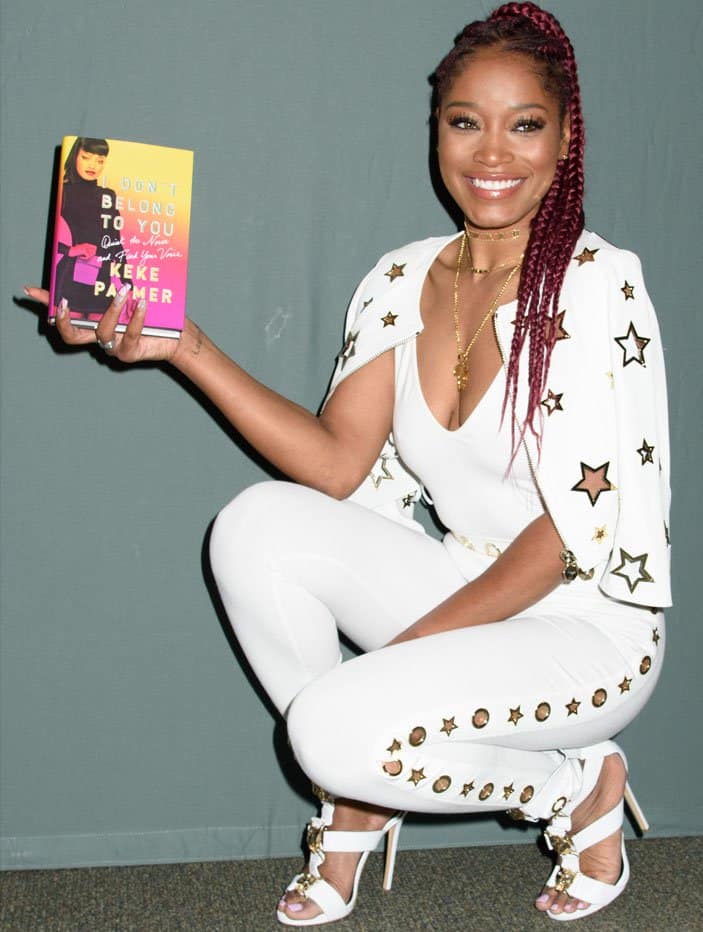 The actress poses with her new book, "I Don't Belong to You."
In the book, Keke tells her story, but points out that her objective is to connect to people who are going through what she went through. The actress opened up about the darkness of growing up in the industry, which included depression, anxiety and even sexual abuse.
Keke wanted to encourage people by proving they could succeed in life even if they've been given a rough start.
Shop Philipp Plein sandals similar to Keke's at 6pm.
Philipp Plein 'Bat' Sandals in Black Leather, $560.99 (original: $1,403) at 6pm
Credit: WENN