The high-rated show "Yellowstone" has taken the world by storm, and it's easy to see why: it's a beautifully shot series with an incredible cast. It follows a ranching family in Montana and their struggles with life on their land.
One of the stars of this show is Kelsey Asbille Chow, who plays Monica Dutton in the series.
In the last few years, Kelsey Asbille Chow has made a name for herself as one of Hollywood's most promising up-and-coming actresses. Unsurprisingly, her talent landed her a part in "Yellowstone," one of Paramount Network's critically acclaimed dramas. She brings energy and intensity to every part, but how did she land her coveted role?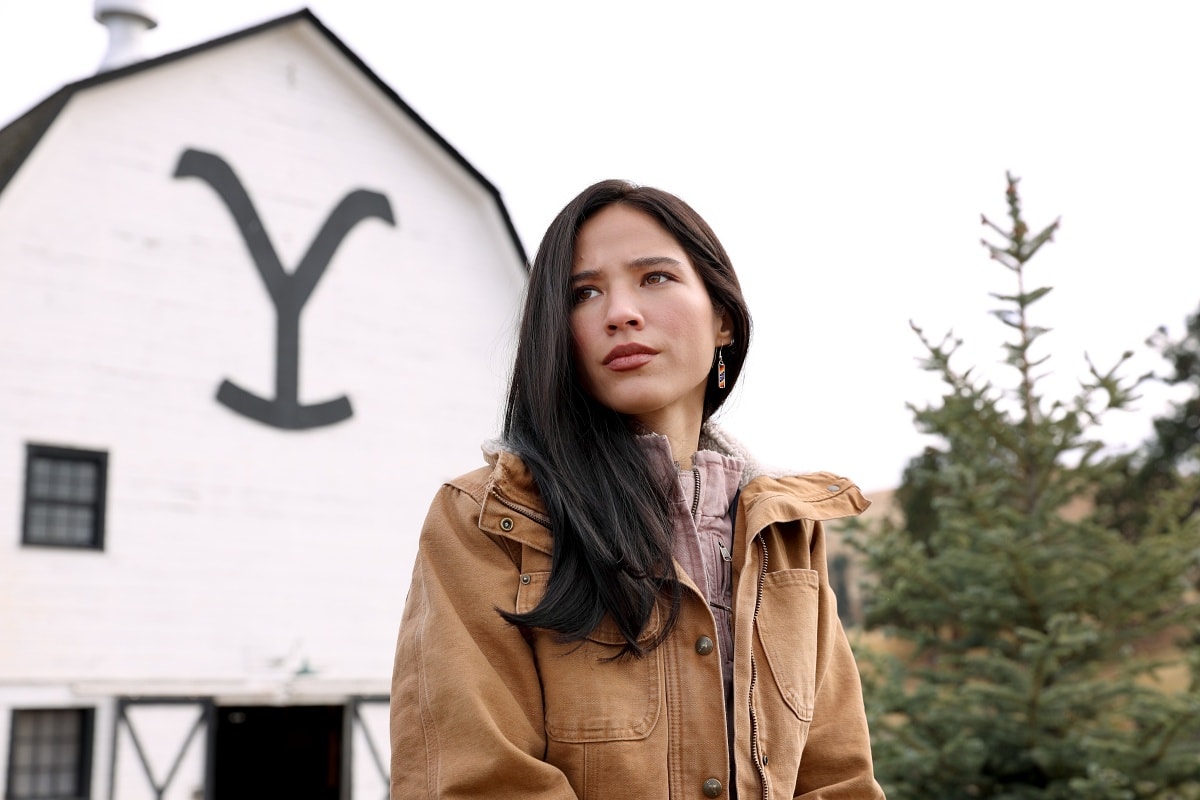 Kelsey Asbille as Monica Dutton in the neo-Western drama television series Yellowstone (Credit: Paramount Network)
This article will take you through her journey from being a young actress to landing her role in Yellowstone.
It's a story of hard work, determination, and perseverance that shows how far you can go if you believe in yourself and work hard enough.
How did Kelsey Asbille Chow Start her Acting Career?
Kelsey Asbille Chow, the daughter of Jim and Jean Chow, has always had a passion for the stage. She performed in several school plays and dance productions while attending Hammond School in Columbia, South Carolina.
She began her acting career in school plays, progressed to local theater, and has even played in Italy with the Hammond Select Ensemble. She acquired experience in regional theater, where she could further hone her acting chops.
The star began Hollywood fame at 13 when she was cast in a recurring part on the hit television series "One Tree Hill" (2003-2012).
Her participation in the show was formative to her acting career, which she opted to pursue after having several excellent on-set experiences and receiving lots of support from loved ones.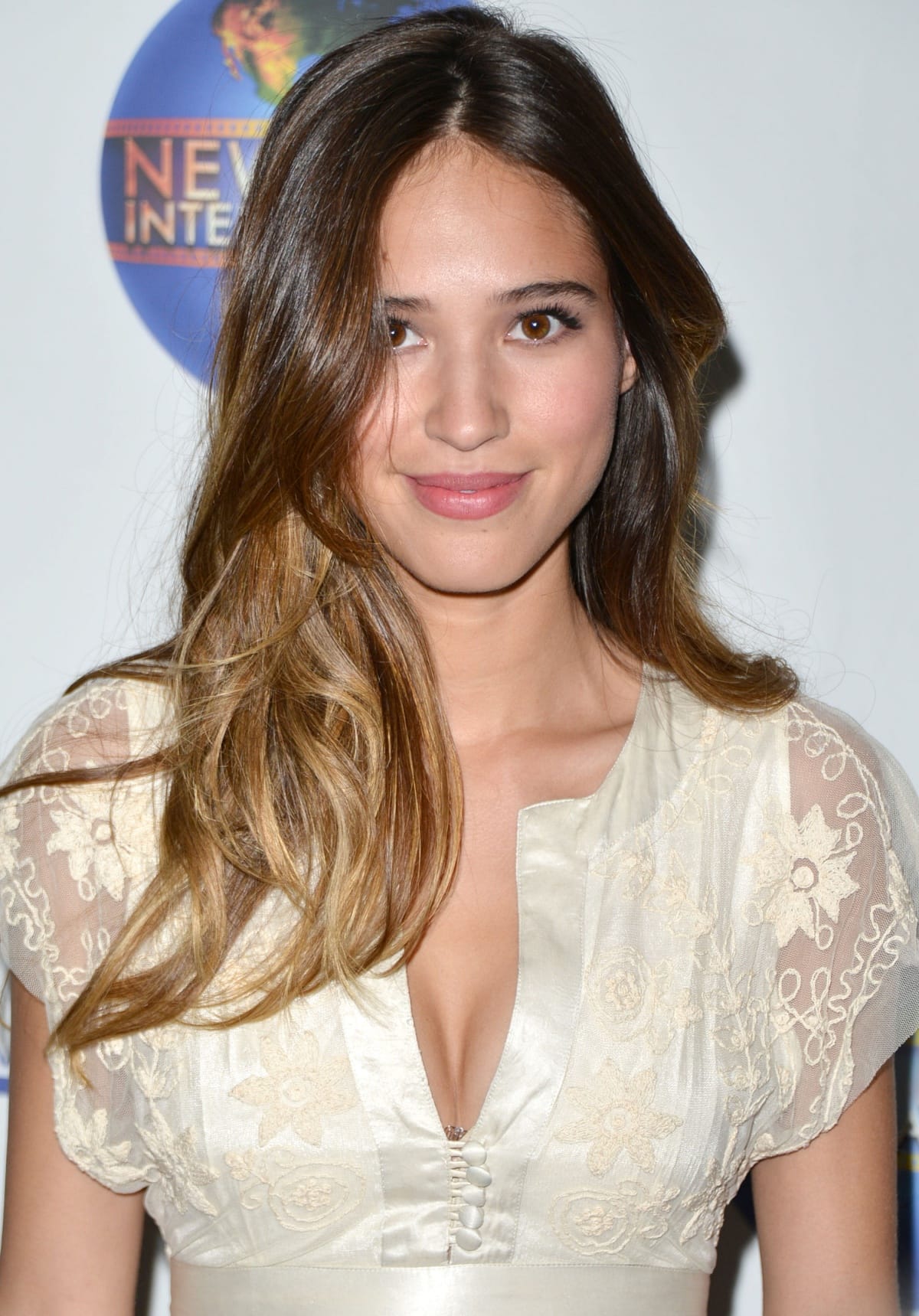 Kelsey Asbille at the premiere of The Wine of Summer in Beverly Hills, California on October 6, 2015 (Credit: Tony DiMaio / Startraksphoto)
A guest spot on "The Suite Life of Zack & Cody" was secured for her from 2005 to 2008. During her time on "Den Brother" in 2010, she got to act with Matisse Burrows and G. Hannelius. Following that, she went on to star in films and television shows like "Pair of Kings" (2010) on Disney XD, "The Amazing Spider-Man" (2012), and "Run" (2013).
Kelsey appeared on the Fox drama "Hieroglyph" in 2014, but the show was canceled before it even aired. During the 2016 season, she was given a recurring role on the hit television drama "Teen Wolf."
The performer has appeared in two music videos in addition to her acting roles. One was for Bonnie McKee's "Sleepwalker" in 2013, while the other was for Hayley Kiyoko's "Girls Like Girls" (2015).
Kelsey Asbille at the Los Angeles premiere of Wind River on July 26, 2017 (Credit: Vince Flores / Startraksphoto)
As of 2017, she has only published under the name Kelsey Chow. She went by Kelsey Asbille when she played Native American ladies in "Wind River" and "Yellowstone."
How Did Kelsey Asbille Chow Grab Her Role in Yellowstone?
In Taylor Sheridan's massive Western drama, Kelsey plays a teacher to a Native American family: her husband Kayce (Luke Grimes) and their little son Tate (Brecken Merrill). They are divided between the comforts of the Dutton family ranch and the simplicity of life on the reserve.
Kelsey Asbille's character, Monica Dutton, has been a regular on "Yellowstone" since its 2018 launch. The talented actress gives life to Sheridan's determined woman on the big screen. She faces challenges frequently and strives to make the best choices for herself and her loved ones.
Luke Grimes as Kayce Dutton and Kelsey Asbille as Monica Dutton in the neo-Western drama television series Yellowstone (Credit: Paramount Network)
Despite appearances, Kelsey Asbille is actually "terrible" at horse riding, as she acknowledged on Kelly Clarkson's NBC talk show. She said, moreover, that she had told the proverbial "actor's white lie" during her Yellowstone audition.
When Kelly asked Kelsey about the audition process, the actress replied, "I had a whole paragraph of special skills." She may have embellished her resume, but her acting skills more than made up for her lack of equestrian experience.
How, then, did she film those exciting equestrian sequences? "It's movie magic," Kelsey said.
Kelsey Asbille admitted that she told a little white lie regarding her equestrian experience, leading to a lot of "movie magic" in order to film those horse-riding sequences (Credit: Paramount Network)
The "Brimming With Love" star acknowledged everyone who helped her throughout filming, including the Yellowstone editor, her skilled stunt double, and the wranglers and horse trainers.
Kelsey shared in an in-depth look that she enjoys watching Monica and Kayce together. "Kayce and Monica have a bit of a Romeo and Juliet vibe," she says.
The "The Wine of Summer" star also said she had several "pinch-me" moments while filming the western drama series.
Working with a legend like Kevin Costner is one of them. She claimed that she experienced one of these episodes during the show's production.
Kevin Costner as John Dutton and Kelsey Asbille as Monica Dutton in the neo-Western drama television series Yellowstone (Credit: Paramount Network)
Kelsey gushed about her experience in an online interview with E! News: "Last season, on 'Yellowstone,' we were shooting out on this beautiful land in Utah. Beautiful land–having a campfire. And Kevin Costner is telling a story under the stars… those are always 'pinch me' moments. Like–what am I doing!? I can't believe this is my job [laughs]. There's a lot of pinch-me moments, and it's a master-class on both shows, really."
Why did Kelsey Chow change her name?
In a 2018 interview with TMZ, the "Wind River" star openly blames Hollywood for forcing her to change her last name from Chow since it was the only way she could survive in this profession.
She felt that others were categorizing her solely by her last name, Chow, which was one of the primary motivating factors in her decision to change her identity. In the past, she had played stereotypical roles in films because of her last name. Kelsey decided to legally change her name from Chow to broaden her acting opportunities.
Ironically, while playing a Native American in "Wind River" and the new "Yellowstone" series did release her from the stereotypical casting she'd been subjected to previously, it also opened her up to tremendous criticism.
Kelsey Asbille attending the Louis Vuitton Spring/Summer 2023 runway presentation during Paris Fashion Week on October 4, 2022 (Credit: Laurent Zabulon / ABACA / INSTARimag / Cover Images)
Controversy arose when it was revealed that Kelsey Asbille would play the Native American wife of the main protagonist. Kelsey Asbille Chow is a mixed-race Asian American who has claimed to be a descendant of the Eastern Band of Cherokee Indians.
However, a declaration from the tribe stated that "she is not now nor has she ever been an enrolled member of the Eastern Band of Cherokee Indians."
Several leaders in the Native American community have issued a boycott of the Yellowstone project because of the casting, urging Native American performers to decline the role.
How Tall Is Kelsey Asbille Chow?
Kelsey Asbille Chow is 5 feet 7 inches tall or 170 cm.
How Old Is Kelsey Asbille?
Kelsey Asbille Chow was born on September 9, 1991. She is currently 31 years old.
What is Kelsey Asbille Chow's ethnicity?
Kelsey's ethnicity is classified as Eurasian because she has both European and Asian ancestry. She holds American citizenship and is of mixed heritage, as her father, James Chow, is of Chinese-Taiwanese origin and her mother, Jean Chow, is of American-German background.
The star gave an interview with LA Teen Festival in 2010 in which she discussed her interest in learning Chinese.
Kelsey Asbille at the Season 5 premiere of Yellowstone in New York City on November 3, 2022 (Credit: ROGER WONG / INSTARimages / Cover Images)
She admitted, "My dad is Chinese, and I'm not fluent in Chinese, it's a very very hard language, but I'm very happy to be learning it. I think it's a really important language, especially nowadays. My dad thinks, of course, that I speak it all wrong. It's a very tonal language, so it's very difficult." She demonstrated her newfound Mandarin skills by saying, "My dad is Chinese."
The "Fargo" actress told W Magazine in 2018 that it was a "blessing" to have had the opportunity to learn so much about diverse cultures through her work in Yellowstone.
"As a person of mixed race, as you get older it matters more to you who you are and where you come from," she explained. "So to be able to get in touch with that side of my heritage has been amazing. I'd like to do that with all aspects of my heritage in the future."
Kelsey Asbille has nearly two dozen acting credits despite only being over 30 years old. Her professional life has already spanned three decades, yet she is just getting started.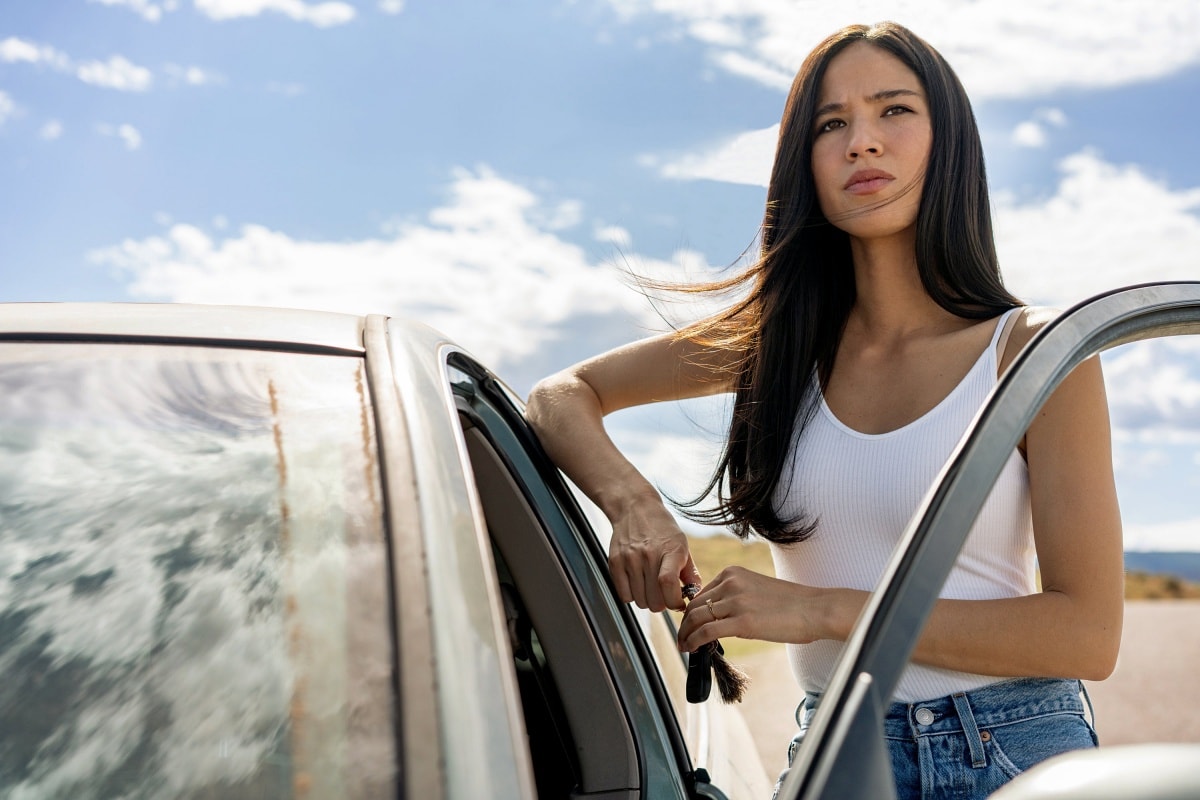 Geared to take on the world, Kelsey Asbille has nearly two dozen acting credits to her name and shows no signs of stopping (Credit: Paramount Network)
Her portrayal of Monica Dutton in Yellowstone has garnered her a lot of attention, which has given Kelsey a chance to display her talents to a large audience. Still, it has also demonstrated that she has grown into a strong, capable, and independent young woman who is geared to take on the world.
We look forward to seeing what else she has to offer!