Kendall and Kylie Jenner were in Dallas last week to meet fans and to sign autographs for the launch of their exclusive fashion collaboration with California retailer PacSun.
Kylie went with a simple monochromatic ensemble for the occasion, but Kendall kicked things up a notch by punctuating her black-and-white outfit with a long printed kimono and a pair of strappy sandals trimmed with bright blue accents. The combination she put together was flawless. It was easy to see that she was the more stylish sister at the event.
Kendall and Kylie Jenner at the launch of their exclusive fashion line with PacSun in Dallas, Texas, on July 24, 2014
So, whose outfit do you prefer?
Obviously, our vote goes to Kendall's ensemble. We like how glamorous she looks here, thanks to a pair of gorgeous heels and a printed topper.
No doubt, the getup is also very copy-worthy. It's easy to put together and pull off. The kimono is super affordable to obtain — at only $45.
Kendall's strappy sandals are from Aquazzura. They are called the "Xena" and are crafted from a mix of ombre-colored snakeskin leather and thin black tubelike straps. They have zipper closures on the back and 4-inch-tall self-covered heels that give just the right amount of lift. Here are detailed photos of the shoes: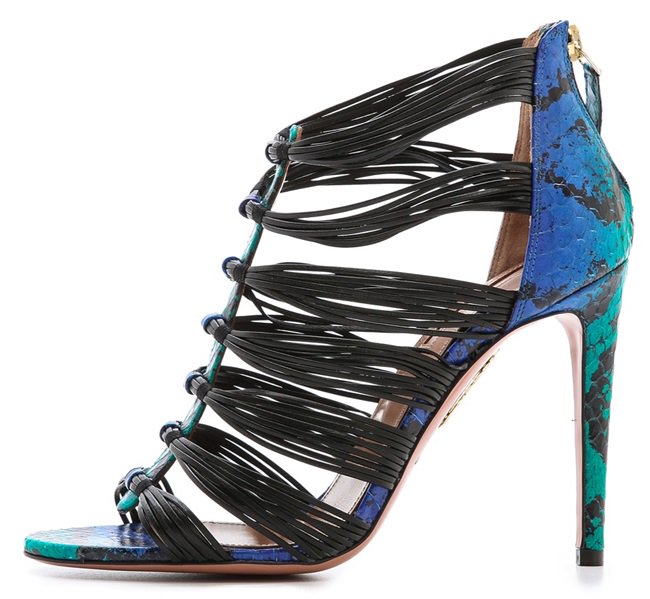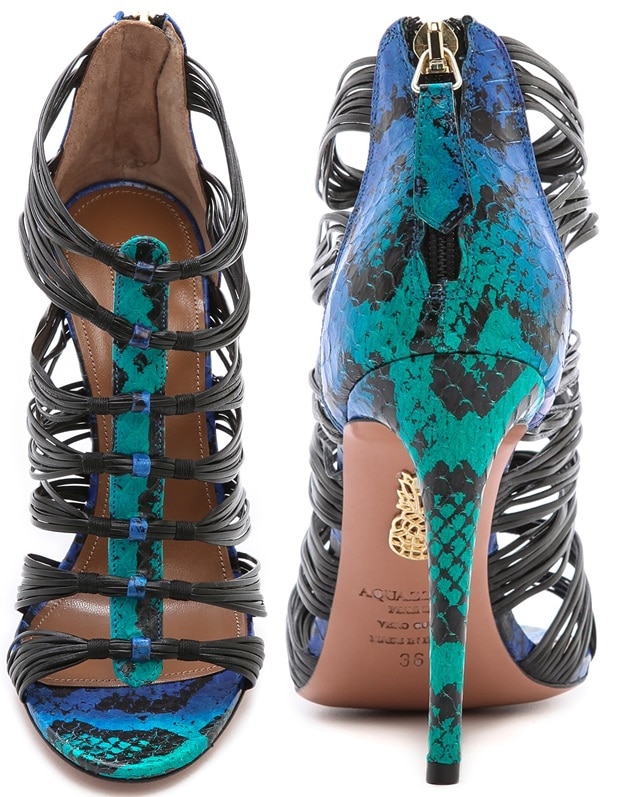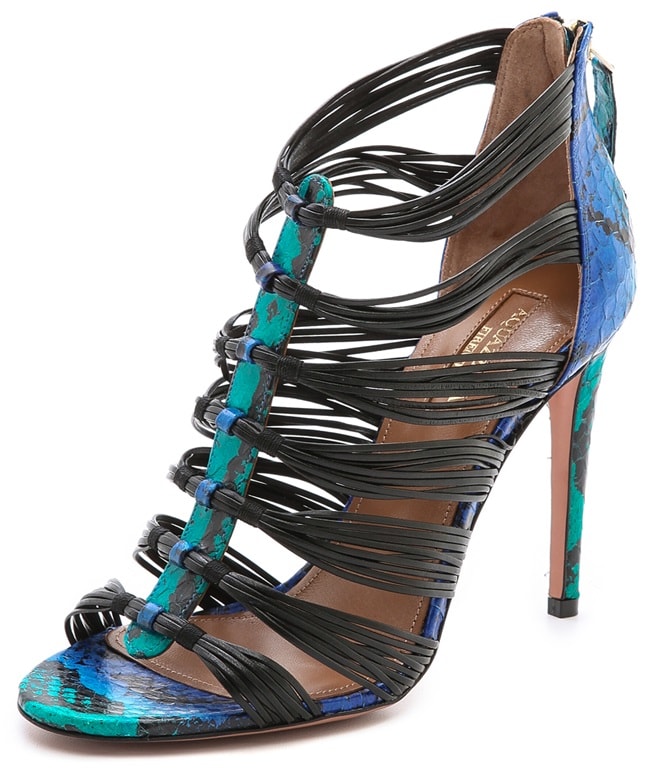 Aquazzura "Xena" Snakeskin Strappy Sandals, $950
You can score these shoes for a lot less over at Shopbop. A pair in metallic gold and silver is also available in case you prefer your heels with high-shine.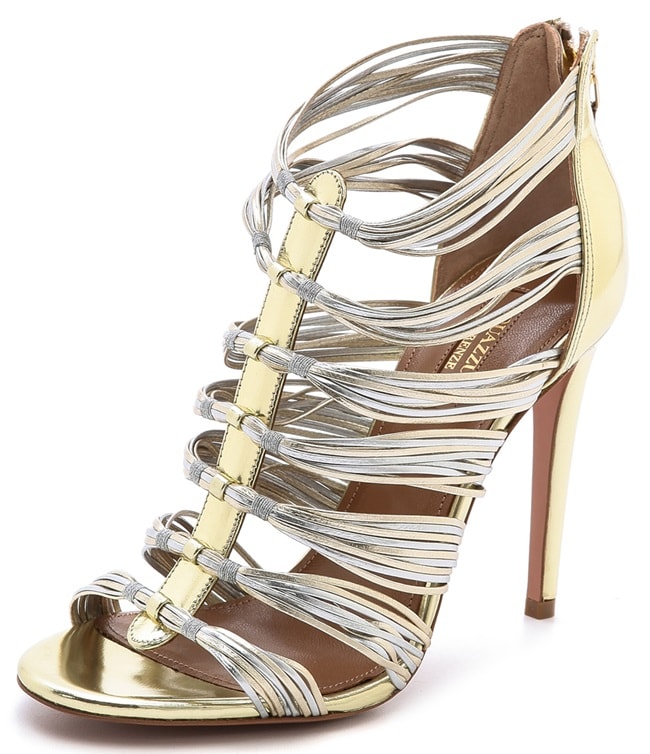 Aquazzura "Xena" Metallic Strappy Sandals, $950
Credit: Alberto Reyes / WENN