Rumors are swirling that Kendall Jenner wants to quit 'Keeping Up with the Kardashians'. With her own fashion career taking off and her own star shining separately from her sisters, she now wants to be professionally seen as a model rather than a reality star. In a recent interview with Love Magazine, Kendall said that the Kardashian name had her working harder to get where she wanted because people didn't take her seriously as a model. Kendall supposedly wants out and doesn't want to be associated with her family anymore.
Those are stinging words to say about her family if they were true. Quickly quashing the rumors, Kendall was seen yesterday catching a flight out of LAX together with big sis Kim and momager Kris Jenner. Kendall stayed close to both Kim and Kris as they made their way through the terminal, which is not the action of someone who wants to be disassociated from her family.
Check out the body language of the trio below. Based on these pictures, do you think the rumors are true?
Kim Kardashian, Kendall Jenner, and Kris Jenner catching a flight out of LAX in Los Angeles, California, on July 31, 2014
Never one to be caught wearing sweatpants to the airport, Kim was understated chic in a black trench coat, a black V-neck tee, black leggings, and contrasting nude ankle-strap sandals.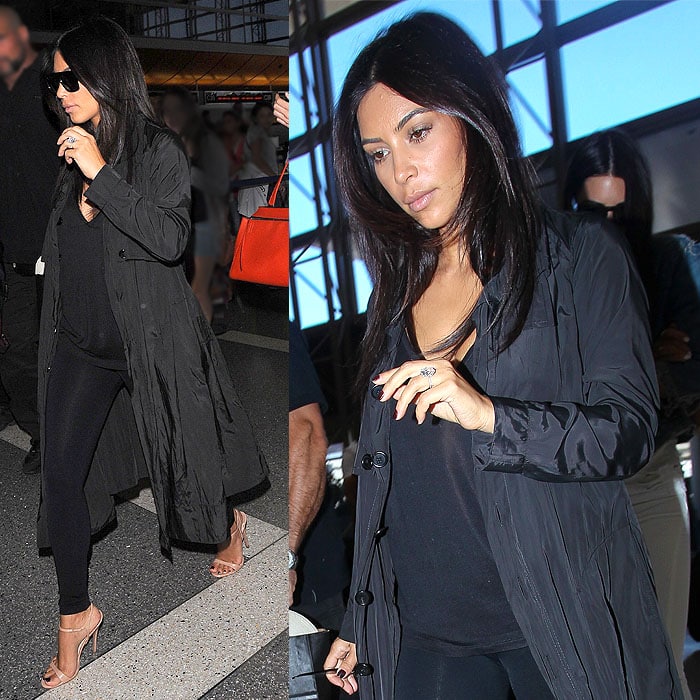 Kim Kardashian in an all-black outfit accented with nude heels for her flight
Nude patent Prada ankle-strap sandals on Kim Kardashian
Kim Kardashian's exact shoes at Saks Fifth Avenue: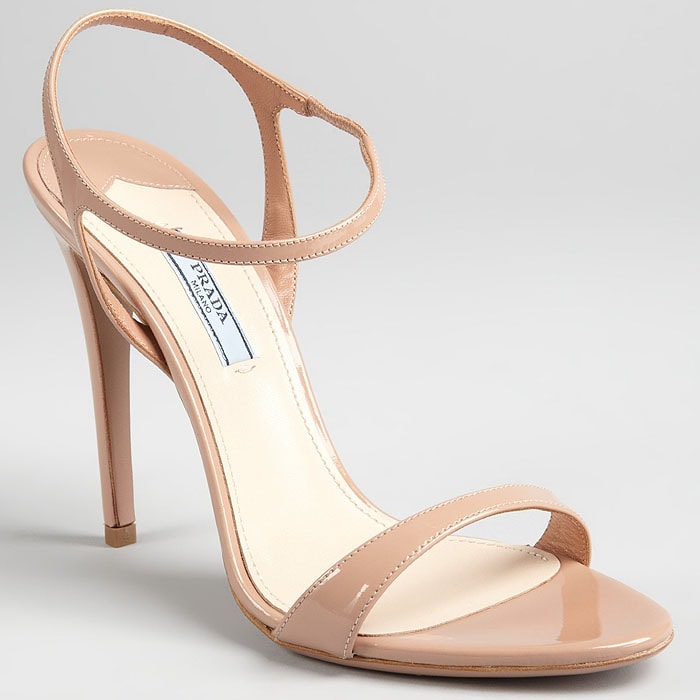 Prada Patent Ankle-Strap Sandals in Nude, $690
Kendall stayed true to her casual LA style in a destructed cropped denim jacket, a destroyed white tee, and white ankle-zip jeans. Her clothes may be ripped and full of holes, but that's a nearly $3,000 Celine "Edge" handbag on her arm and $655 Jean-Michel Cazabat "Ophelia" booties on her feet.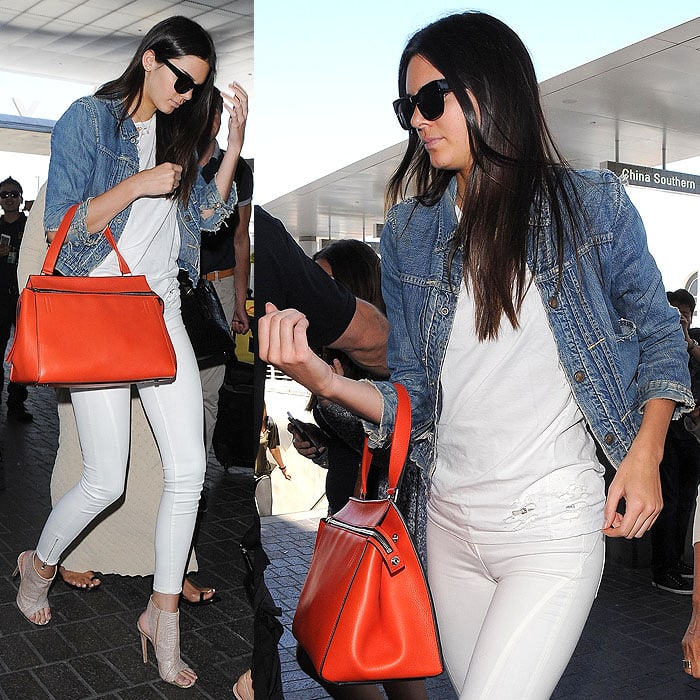 Kendall Jenner sporting a destroyed denim jacket and white tee with white jeans, black sunglasses, an orange Celine "Edge" handbag, and open-toe booties
Jean-Michel Cazabat "Ophelia" booties on Kendall Jenner
Kendall Jenner's exact shoes at Amazon: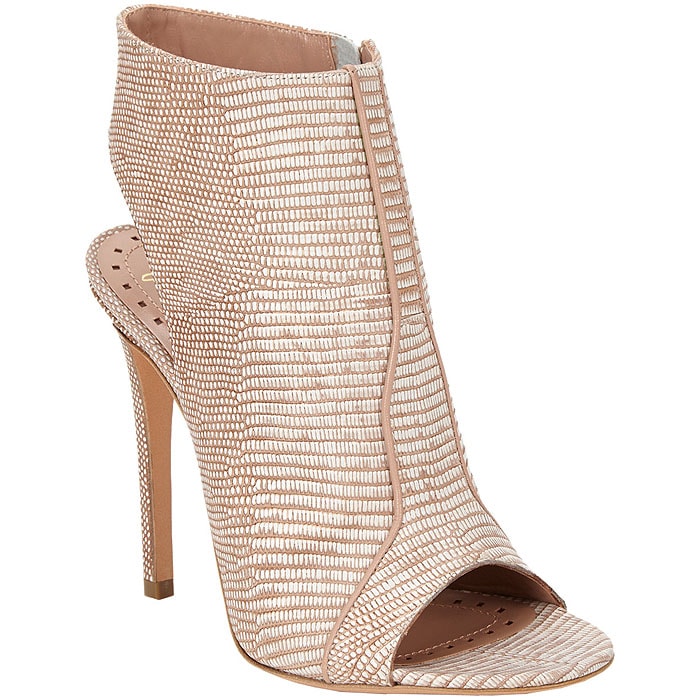 Jean-Michel Cazabat "Ophelia" Open-Toe Booties
Always the supportive momager, Kris was comfortable in a cream knit elbow-sleeve maxi dress, brown wayfarers, and black toe-ring flats. As she is the matriarch, she has the most expensive handbag, the Hermes crocodile Birkin bag, which can cost around $30,000 or more.
Kris Jenner's traveling outfit in brown and cream tones accented with black
Black leather toe-ring sandals on Kris Jenner
Try a similar style at Shopbop: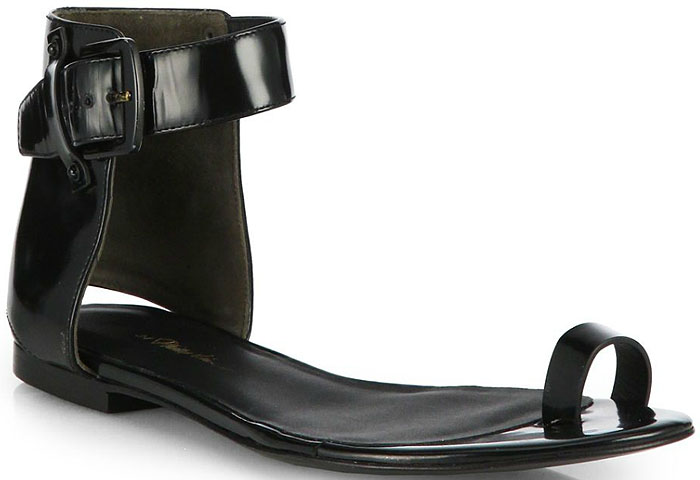 3.1 Phillip Lim "Isabela" Leather Toe-Ring Sandals, $375
Credit: WENN