Another fashion week, another cluster of model sightings. Kendall Jenner was quickly spotted strolling through France for the annual Paris Fashion Week, and while Kendall's BFF Gigi Hadid was nowhere to be seen, Kendall didn't seem to mind hanging out with her little sis Bella.
Kendall was spotted leaving the Fendi show shortly before Bella after the two walked the runway together.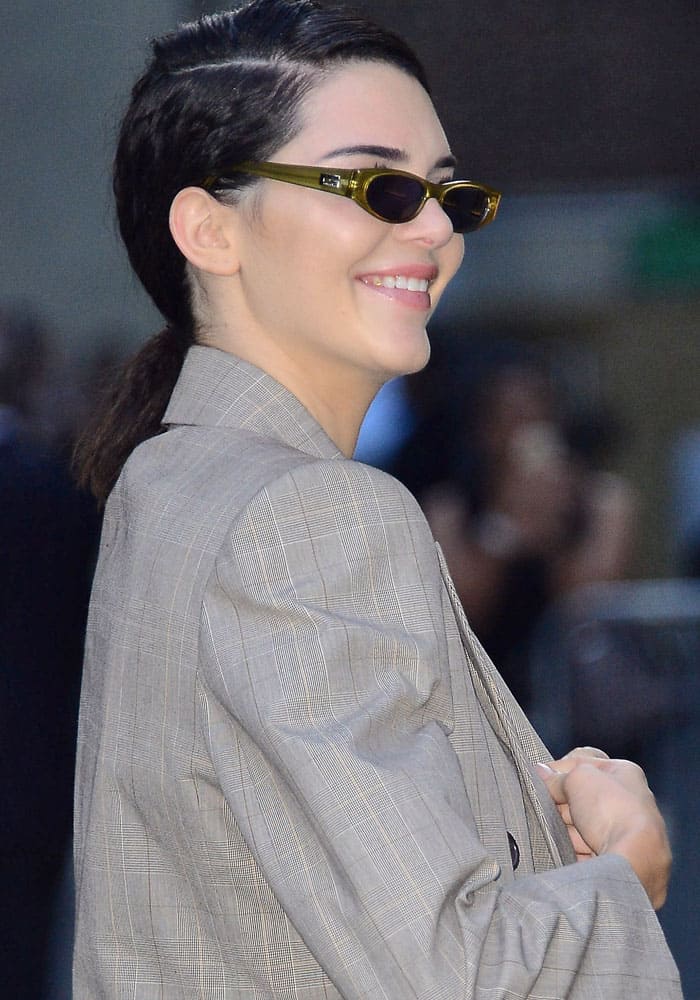 Kendall Jenner leaving the Fendi show during Paris Fashion Week on July 5, 2017.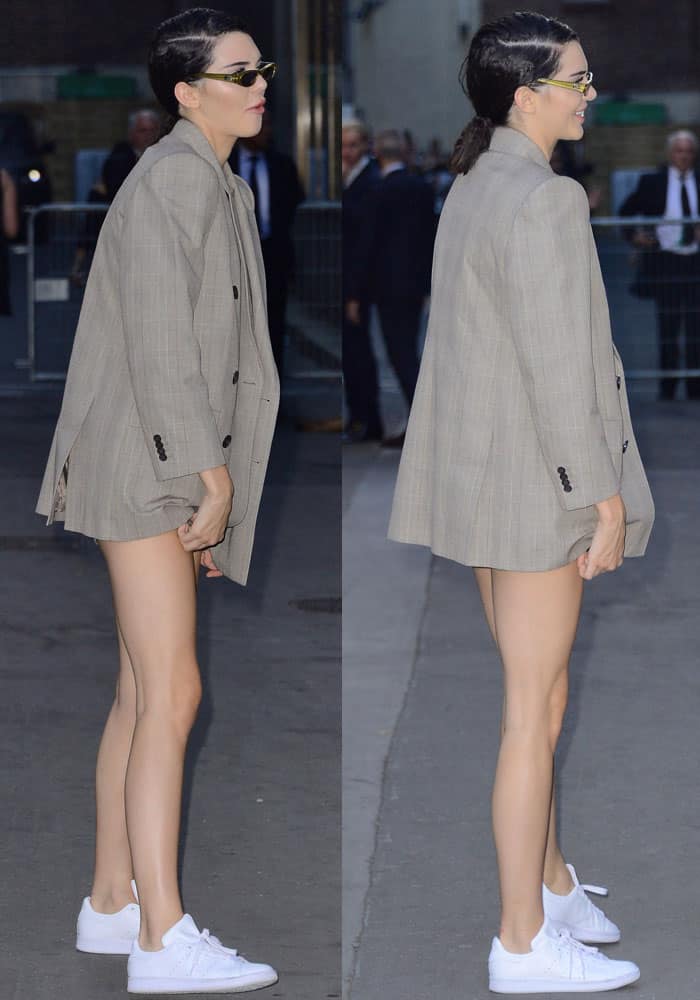 The young model loves to mix business and casual pieces.
Kendall ditched "Parisian chic" and stayed true to her personal style, continuing to mix business with casual pieces. The model's oversized blazer was the focal point of her look, accented with matching shorts and a white crop top.
To finish the look, Kendall wore her no-fail Adidas "Stan Smith" sneakers in white. Kendall also wore an interesting pair of specs to polish her menswear look.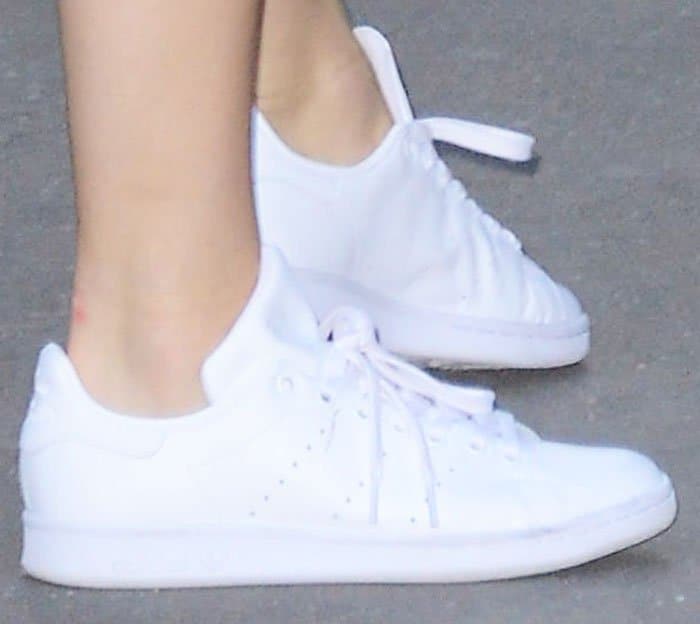 Kendall stuck to her favorite pair of Adidas "Stan Smith" sneakers.
Kendall casually threw an oversized blazer over a crop top and shorts.
Kendall and Bella seemed to have a bit of downtime before the show, which they spent goofing around and documenting their day for social media.
Bella uploaded a photo of "Kenny" taking a a picture of her while in their runway garb. Kendall has been open about her interest in photography, and has even experimented by taking portraits using Cindy Crawford's model daughter, Kaia, as a subject.
Kendall takes a photo of Bella backstage at the Fendi show.
Kendall's wear-everywhere Adidas "Stan Smith" sneakers can be found at Amazon.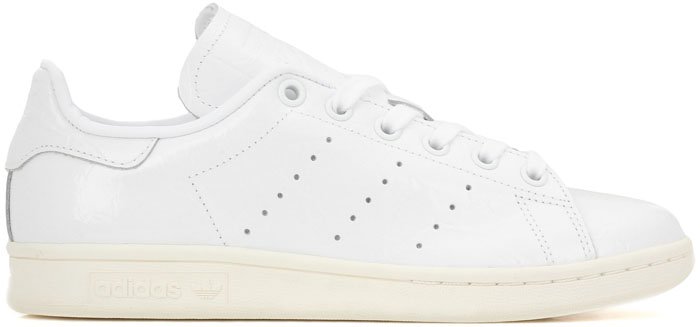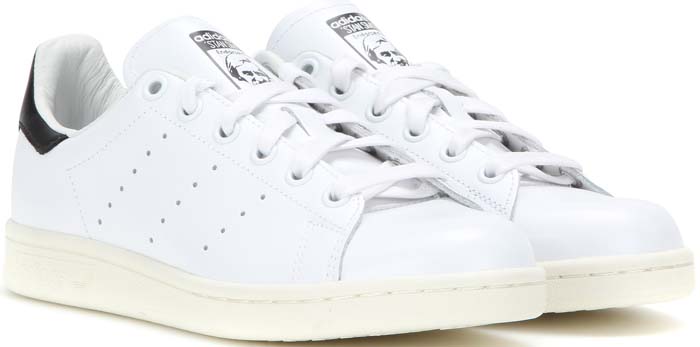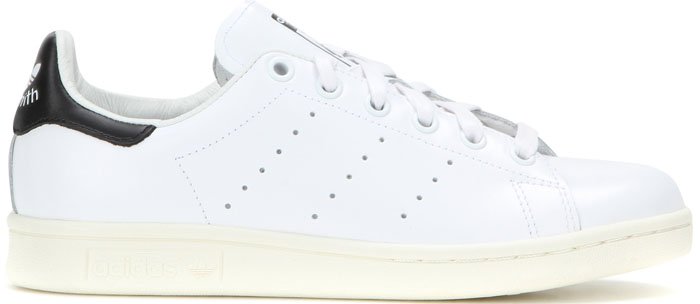 Adidas "Stan Smith" leather sneakers, $98 – $117
Bella emerged from backstage shortly after Kendall left. The 20-year-old model echoed Kendall's plaid as she stepped out in a full two-piece look.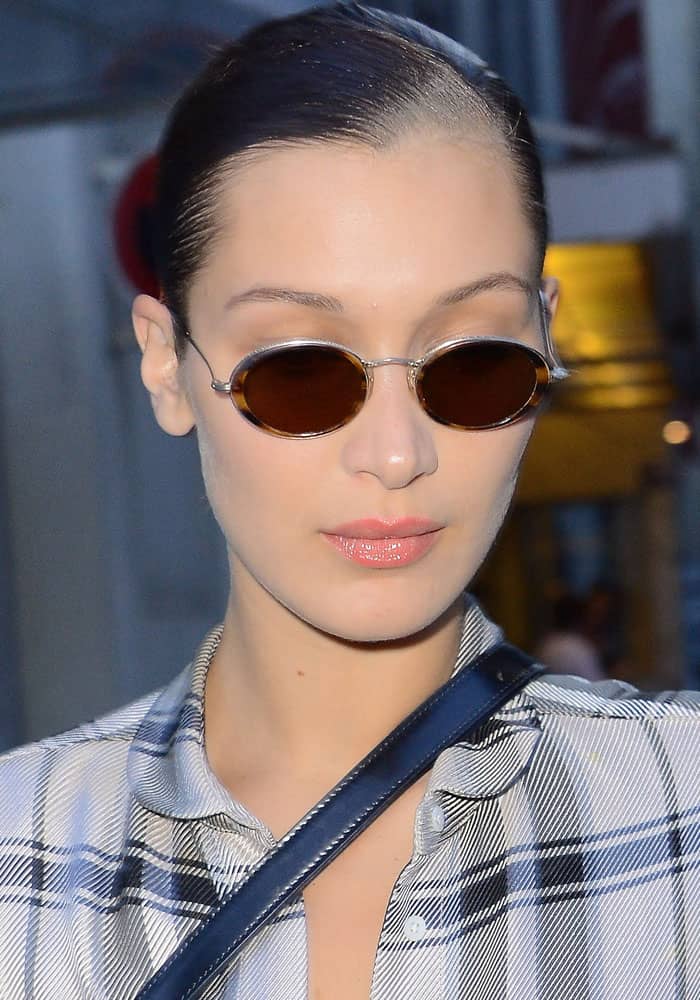 Bella puts on a poker face despite the camera flashes
The model finally breaks out into a little laugh as she makes her way to her car.
Even though the two walked for Fendi, they didn't bother buttering up to designer Karl Lagerfeld by arriving only in his designs. Rather, they wore whatever they felt like during their arrival and backstage preparations.
Bella slipped into a plaid two-piece outfit from 3.1 Phillip Lim, but instead of a cropped top a la Kendall, she went with a center-clasped bikini top underneath.
The 20-year-old added a touch of sophistication to her look with a pair of Schutz "Quereda" mule pumps in white.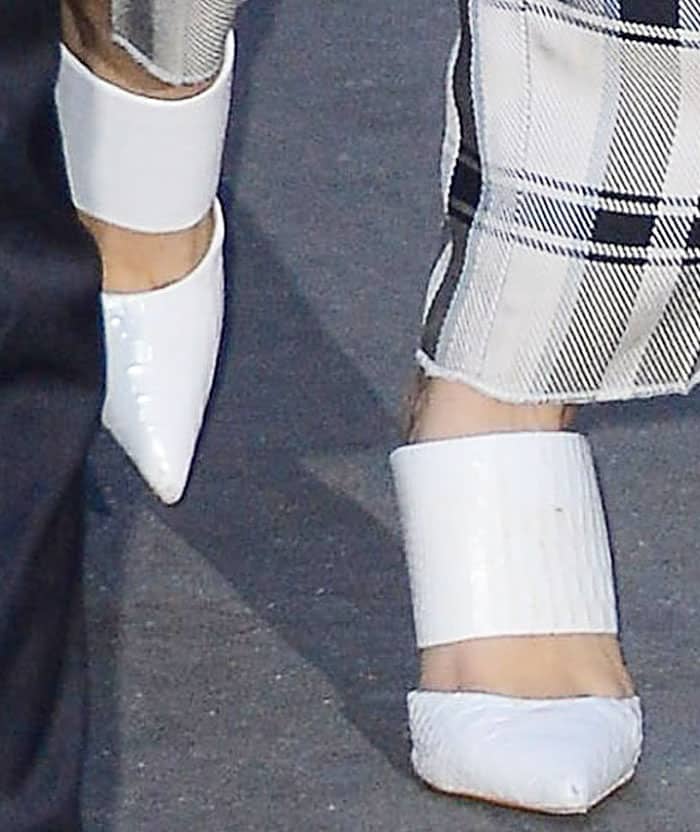 Bella adds a touch of sophistication to her look with a pair of Schutz "Quereda" pumps.
Bella exposes a white bikini top to break her outfit's plaid pattern.
After leaving the Fendi show, Bella jumped straight into a private jet where she flew to Arles, France for Dior Makeup.
In the plane, Bella took a quick snap with her French agent Julien Clisson. The model uploaded the photo along with a heartfelt birthday message for her "agent in crime."
In Arles, Bella was joined by her friend Winnie Harlow. It is unclear if Kendall stayed behind in Paris.
Bella wishes her Parisian manager a happy birthday as she steps into her private jet.
Shop Bella's Schutz "Quereda" mule pumps at Amazon.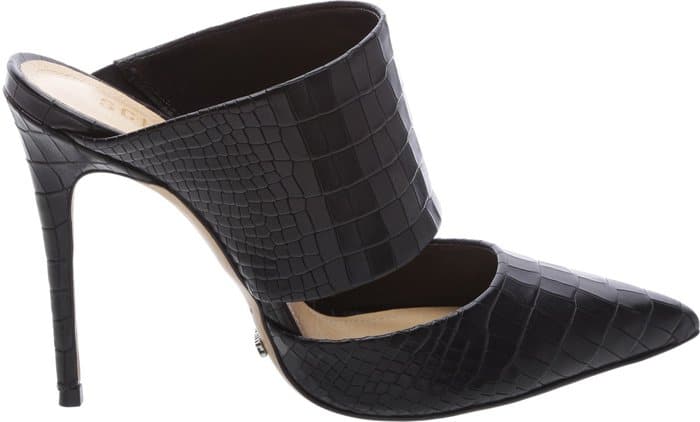 Schutz "Quereda" mule pumps, $200
Credit: Radoslaw Nawrocki / WENN