In case you don't remember, Hilary Duff was a bit nervous to return to TV when she signed on to play book editor Kelsey Peters on "Younger," which premiered in 2015.
But, two years later, it looks like Hilary has found her stride. The actress is preparing for a fourth season of the show, and has been busy hyping it up by making the necessary promo runs.
Hilary hit up New York to promote the show with the rest of the "Younger" cast, and was spotted outside the AOL Building to take part in the network's "BUILD Series."
Hilary Duff arriving at the AOL Building in New York on June 27, 2017.
Hilary shows off her taut physique in a one-sleeved mini dress.
Hilary showed off her well-maintained physique in a short blush-colored short dress, which had a single asymmetrical sleeve.
The actress kept her accessories simple with hoop earrings and a classic Cartier gold band, and finished off her look with a pair of Gucci "Angel" pumps in beige leather.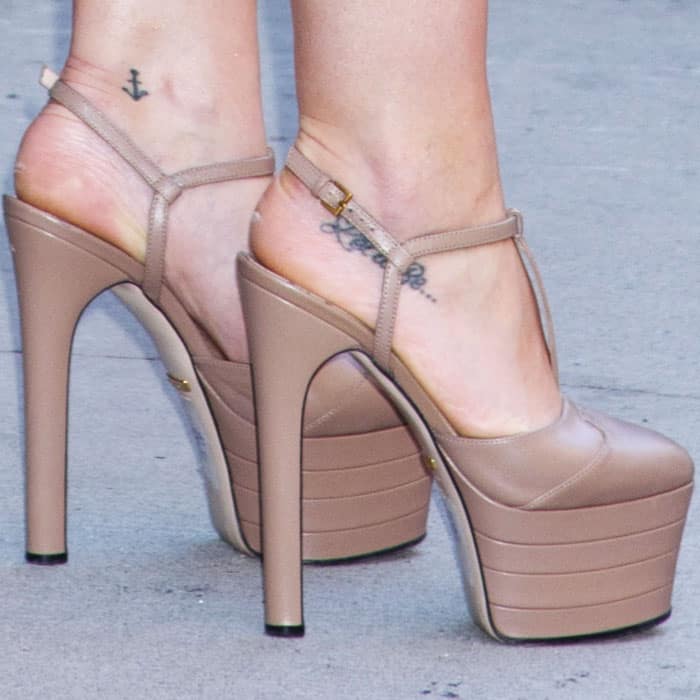 The actress towers in a pair of Gucci "Angel" platform pumps.
Hilary gives her fans a big smile before disappearing into the AOL Building.
"Younger" closed off its third season with a complete cliff hanger, so we were excited to listen to Hilary drop hints as to what the fourth season will bring. The actress said the story will get even more complicated as each character develops his or her individual storylines.
The show was just green lighted for a fifth season, and at the moment, Hilary is still shooting scenes for season four.
You can get Hilary's coveted Gucci "Angel" pumps in different versions at Saks Fifth Avenue and Gucci.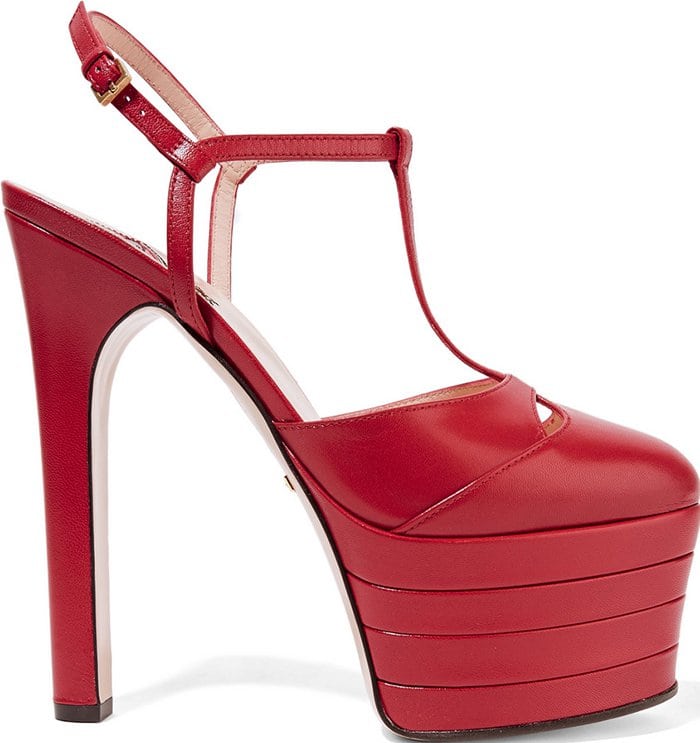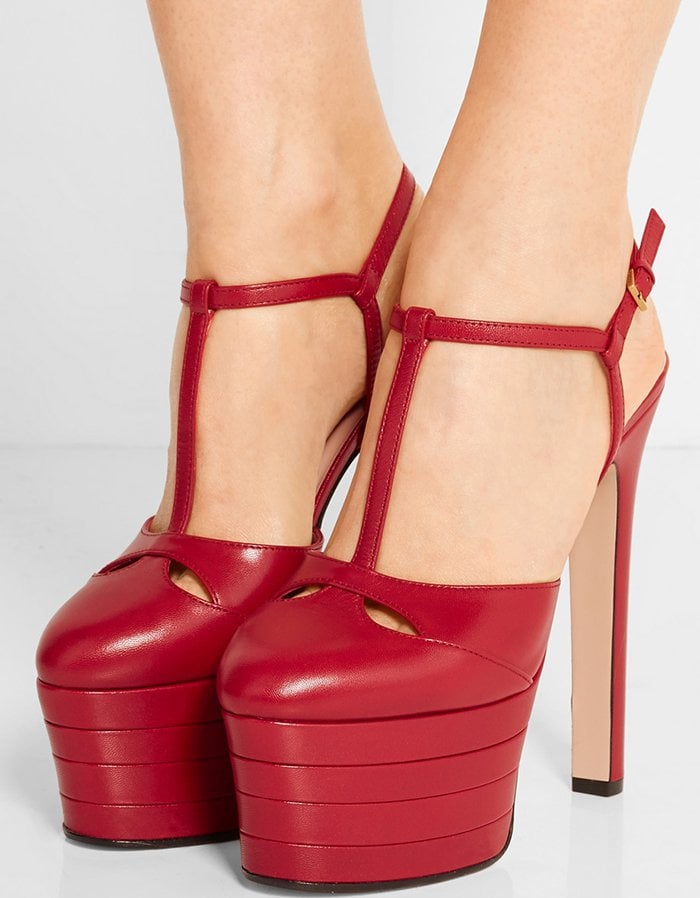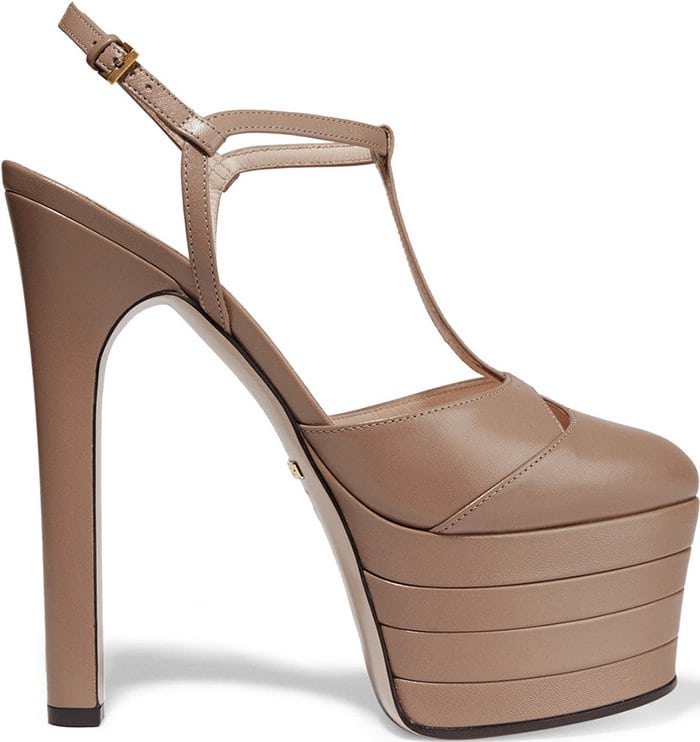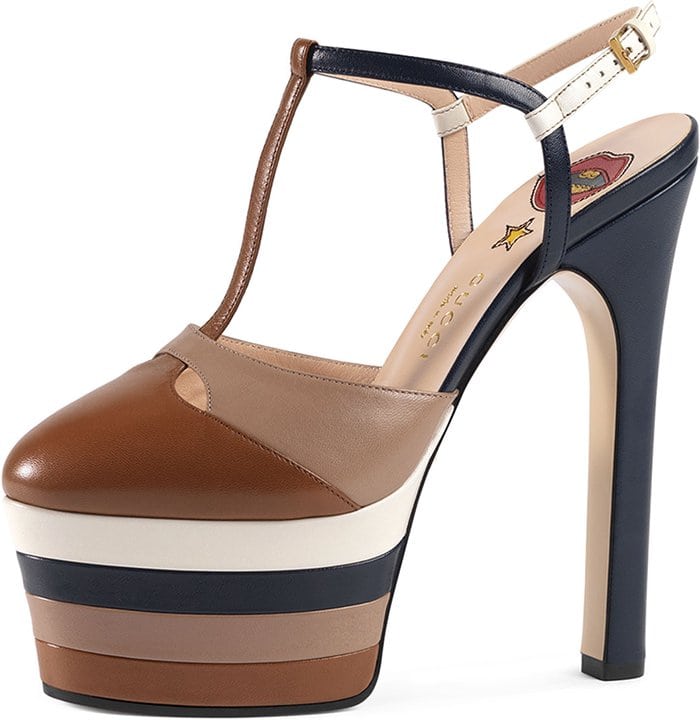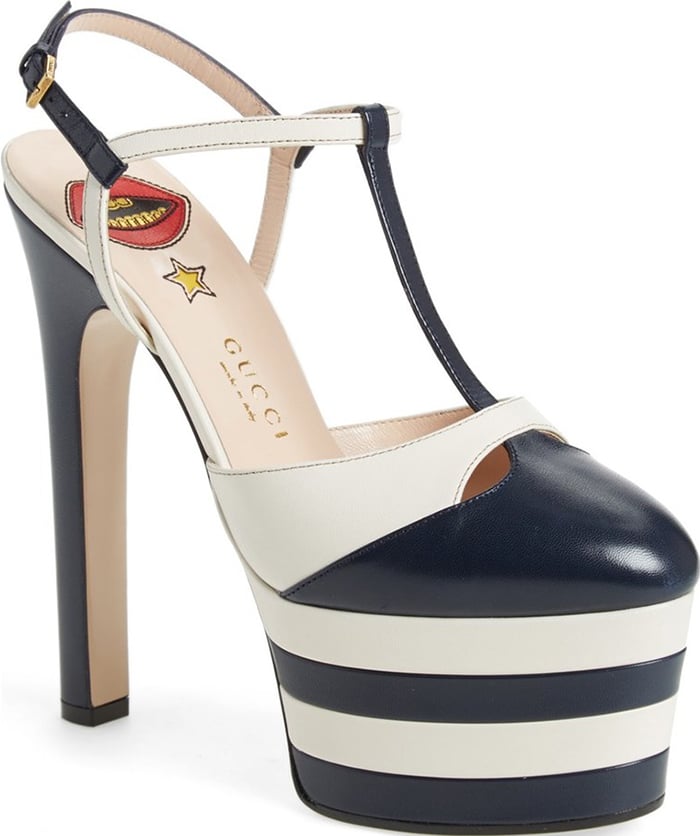 Gucci "Angel" platform pumps, $990-$1,100
Credit: WENN