Gucci's celebrated Spring '16 collection by Alessandro Michele shows that towering platform pumps are having a revival.
Towering Gucci Angel Platform Pumps, $990 – $1100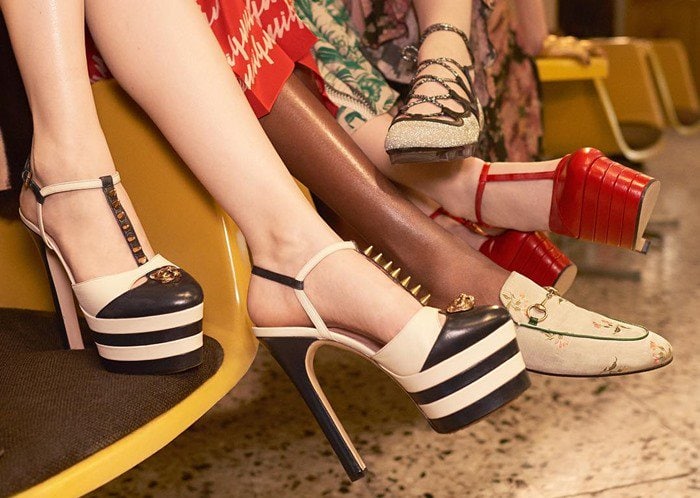 Gucci's Angel spiked leather platform pumps with adjustable slingback strap (Credit: Gucci Instagram)
The runway was filled with vertiginous shoes during the presentation of the critically acclaimed collection during Milan Fashion Week last year.
Gucci revived the platform shoe trend with these towering pumps from the Spring '16 collection (Credit: Gucci Instagram)
The platform 'Angel' t-strap pumps were seen in multiple colorways. They feature 3.75″ (95mm) self-covered heels, 2.25″ (60mm) self-covered stacked platforms, and round-toes.
Gucci's Angel T-strap pump reaches bold new heights (Credit: Gucci Instagram)
You can find them at Net-A-Porter, Nordstrom, and Saks Fifth Avenue. Which color is your favorite?
Gucci 'Angel' Leather Platform Pump in Hibiscus Red, $990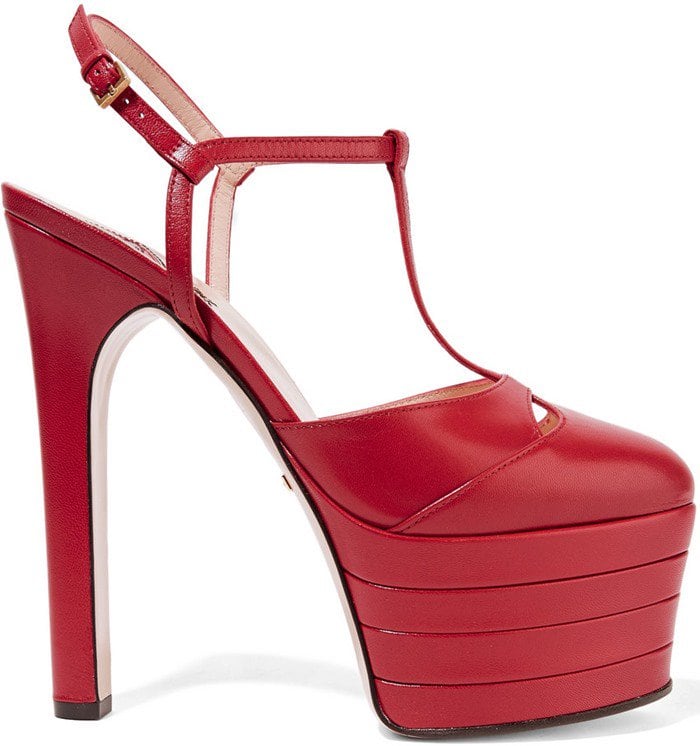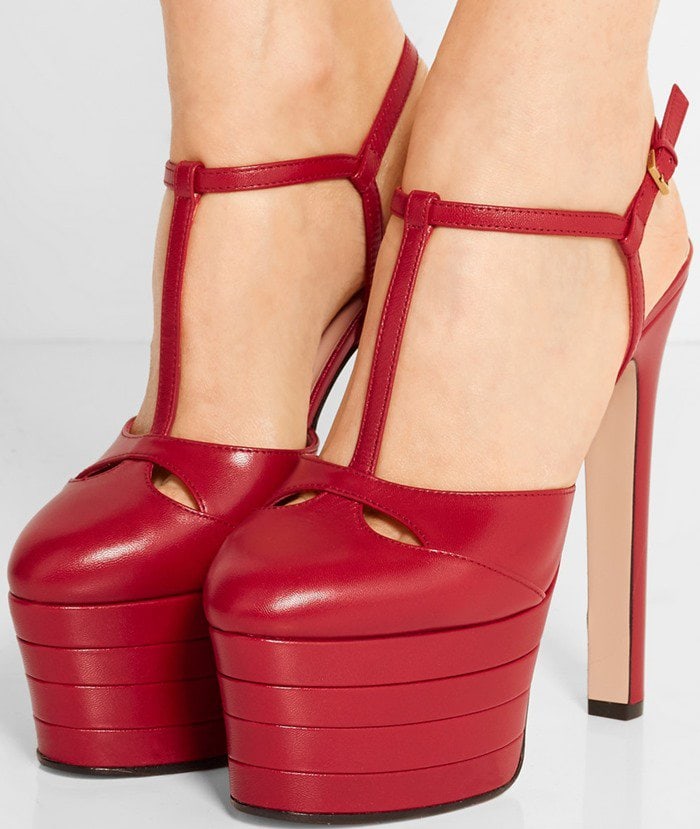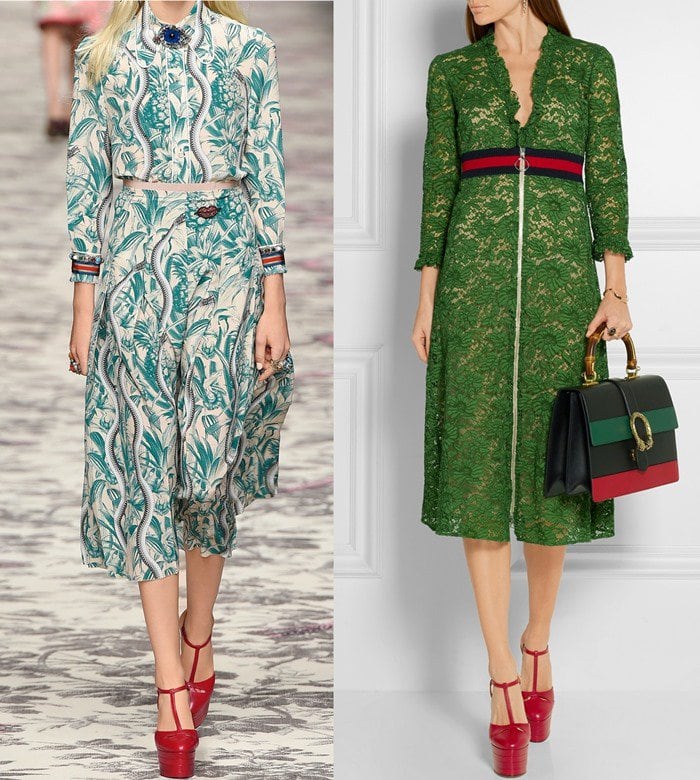 Gucci 'Angel' Leather Platform Pump in Taupe, $990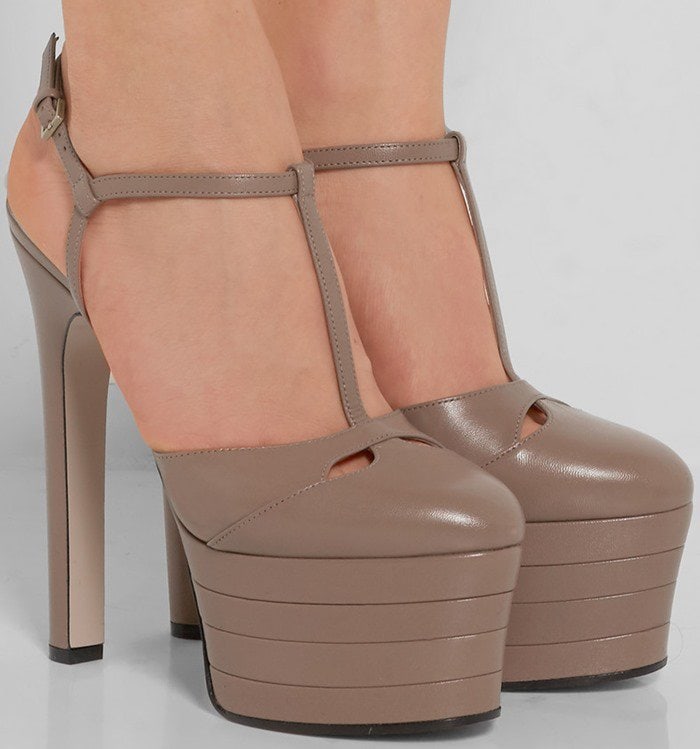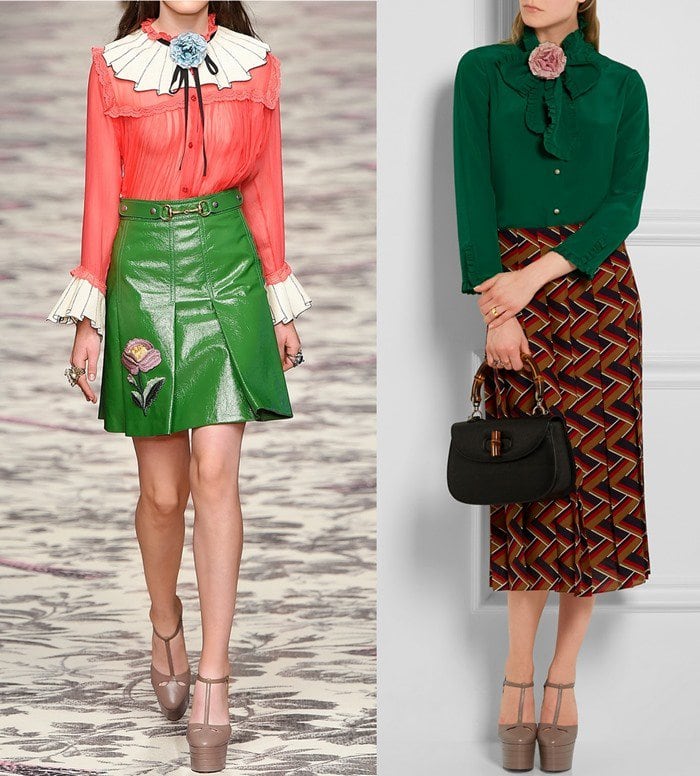 Gucci 'Angel' Leather Platform Pump in Argento/Black, $990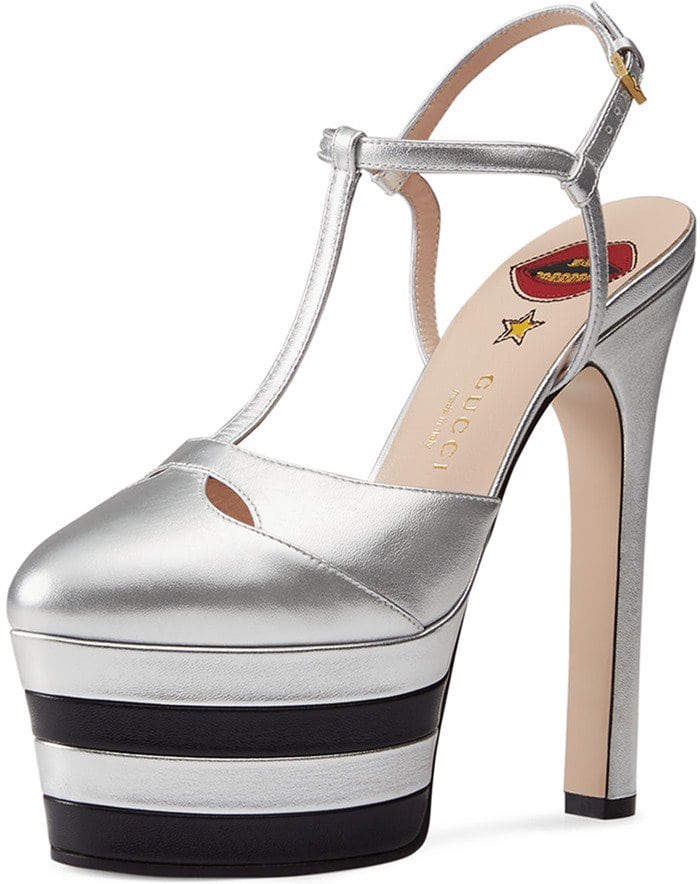 Gucci 'Angel' Leather Platform Pump in Cuir/Rose/Blue/White, $990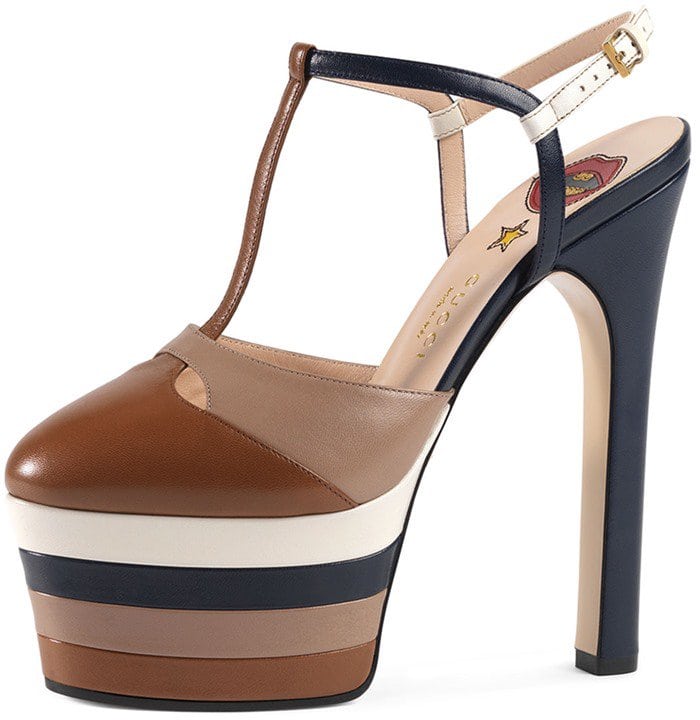 Gucci 'Angel' Leather Platform Pump in Blue Mystic Leather, $990
Gucci 'Angel' Spiked Leather Platform Pump, $1100