Kendall Jenner's modeling career seems to be skyrocketing. The Kardashians' half-sister and Kris and Bruce Jenner's daughter recently bagged a covetable gig as one of the runway mannequins for Marc Jacobs' Fall 2014 collection.
The designer presented his fresh lineup at New York Fashion Week yesterday, and true enough, Kendall was seen strutting her stuff down the catwalk — seriously in her element, with a razor-cut wig on her head.
Of course, that's not the reason why she's making the headlines right about now. You see, Kendall dared to show her breasts for the presentation.
Her outfit consisted of a see-through brown V-neck top, paneled cropped trousers, and matching brown quilted and zippered ankle boots. Check out the following pictures from her mom's Instagram account:
Kendall Jenner bared her boobs for Marc Jacobs
Kris Jenner's Instagram photos of Kendall's look for the Marc Jacobs fall 2014 collection during Mercedes-Benz Fashion Week in New York City on February 13, 2014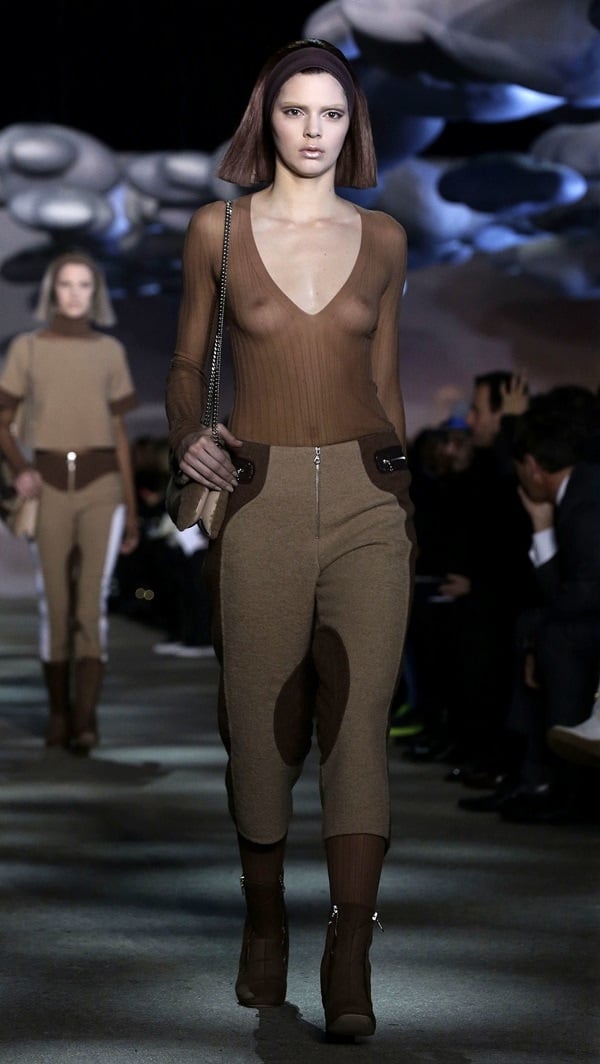 Model Kendall Jenner was body-shamed for her "small" boobs on social media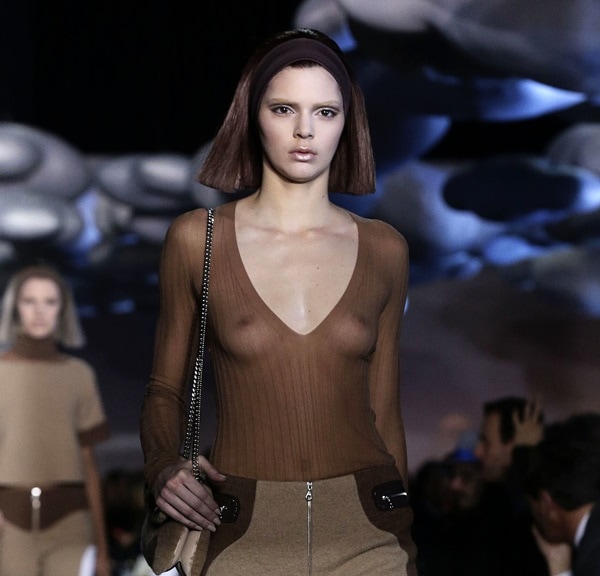 The barely recognizable Kendall Jenner as she bares her nipples for the Marc Jacobs Fall 2014 presentation during New York Fashion Week in New York City on February 13, 2014
Kendall has long wanted to be taken seriously as a model. Now, we can officially say she's definitely model material — with or without her reality TV show. Do you agree?
Now, on to Marc Jacobs' Fall 2014 collection. It's filled with fluid silhouettes and separates that are very lounge-like. It's minimal and simple, yet not so. The shoes are just as interesting. Here's a closer look at the boots Kendall wore for the show: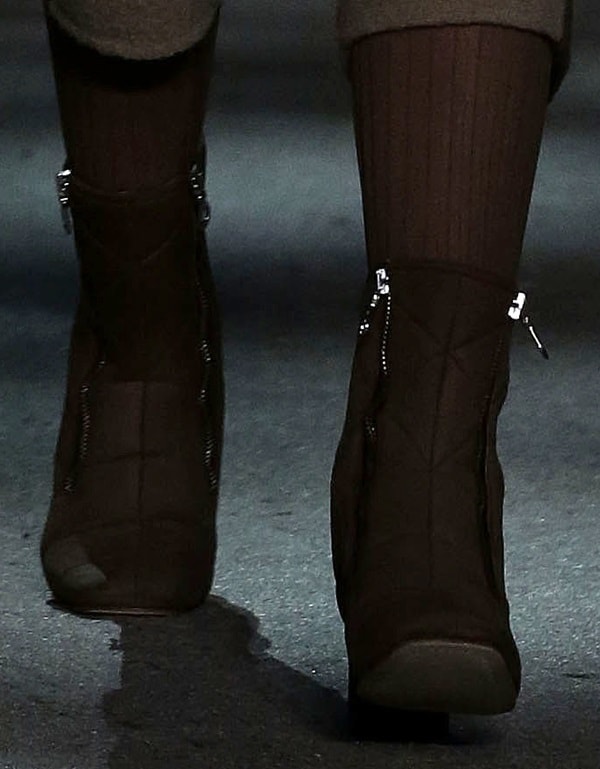 Marc Jacobs Fall 2014 quilted zippered boots (runway)
These shoes have a very vintage feel to them, but the exposed zippers make them look modern and fresh.
We don't know if they will reach the stores come September, but what we do know is that they are very different from the sporty kicks we spotted on the MARC by Marc Jacobs runway last Tuesday.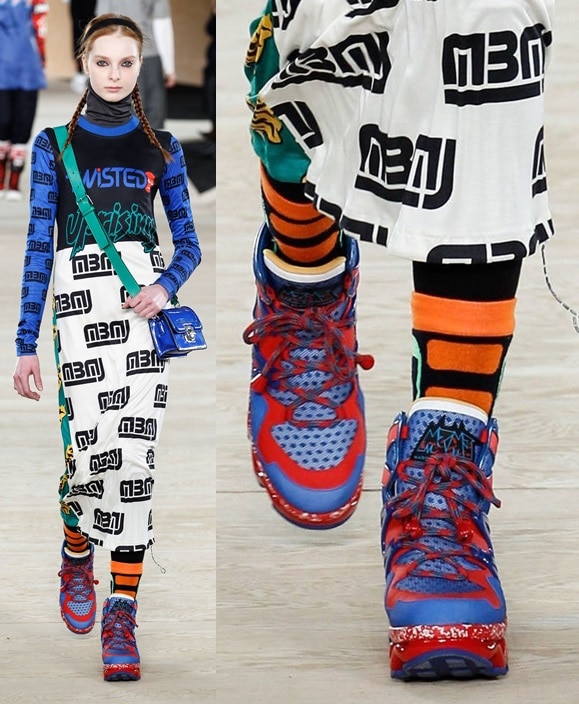 Sporty styles from MARC by Marc Jacobs' Fall 2014 presentation

Wow. You could say the diffusion line now has its own identity. We can't say we are in love with this particular collection, but we're giving it the benefit of the doubt. The platform sneakers, in particular, may or may not grow on us, so let's wait and see.
Credit: Caroline Torem Craig / SIPA / WENN / Kris Jenner's Instagram