The Kardashians and Jenners may be today's most hated celebrities, but you cannot deny a good deed when you see one. Kendall Jenner recently showed that she has a soft spot for the less fortunate when she pulled over to the curb in a muscle car to give a homeless man some food.
Kendall Jenner pulls over to the curb in a muscle car and hands food over to a homeless man
It is unclear whether Kendall knew that she was being filmed or not, but help is still help. So sweet!
The same day, Kendall was seen driving her Audi R8 with a male friend to grab some frozen yogurt.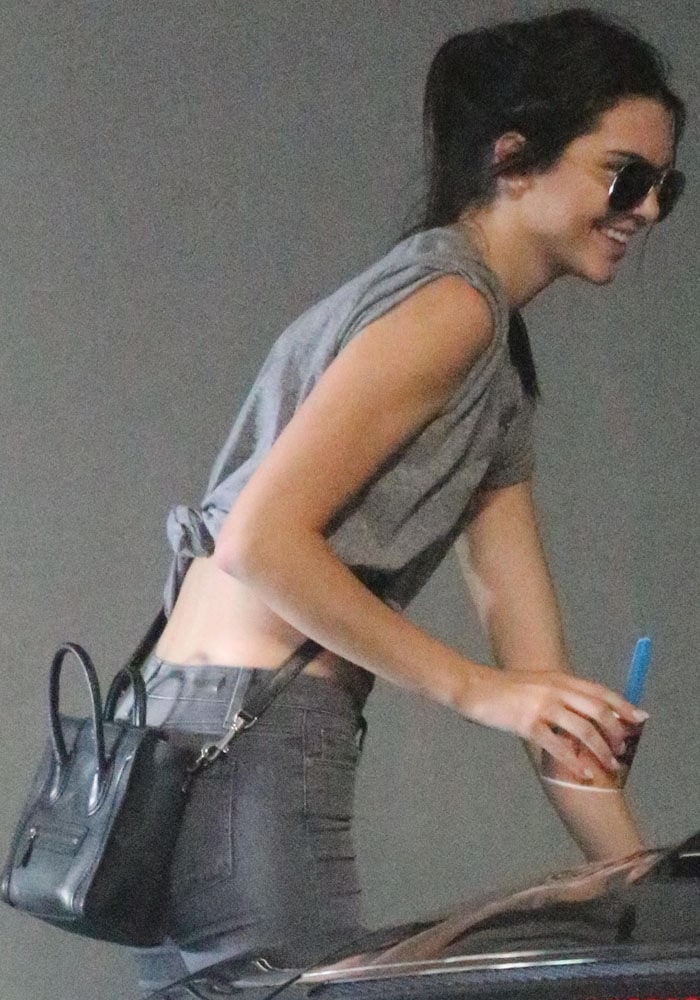 The 19-year-old stepped out in an all-gray version of her usual uniform of tied shirt and skinny jeans. Kendall completed her ensemble in oversized aviators, a sling bag, and the Nike Air Max "Thea" in white.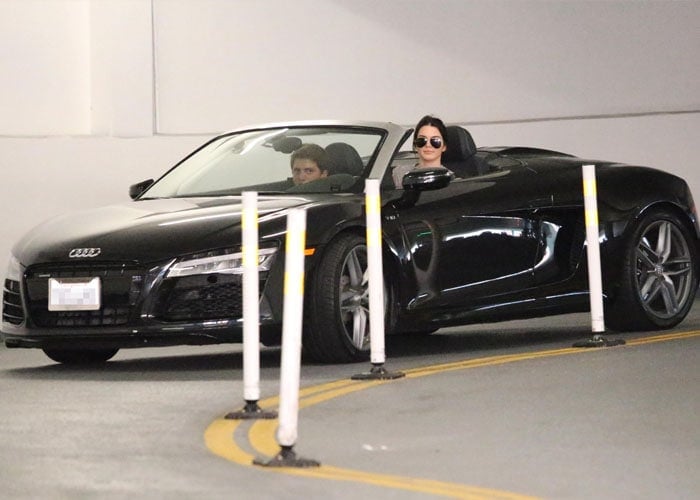 Kendall Jenner drives her Audi R8 to Go Greek to fetch frozen yogurt with a male friend in Los Angeles on August 3, 2015
We love how absolutely unapologetic Kendall's off-duty work outfits are. Despite the mounting tension to always be dressed up when pictured off the runway, Kendall continues to still stun us in the normal 19-year-old shirt and jeans.
Grab her Nike pair over at Amazon.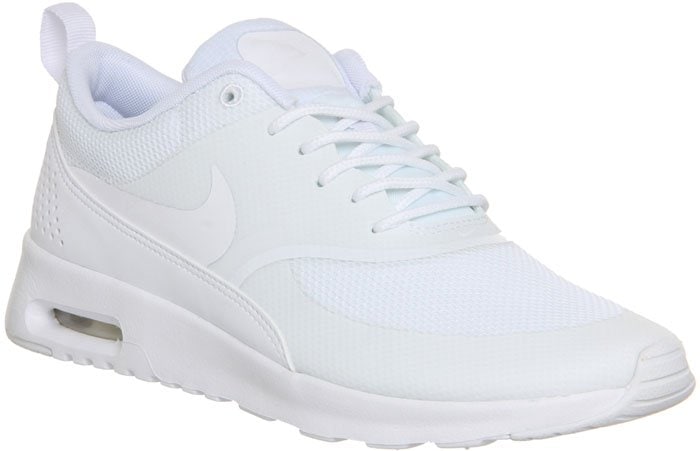 Nike Air Max Thea, $109.99 – $199.99
Credit: X17 Online / WENN