Why so serious, Selena Gomez and Kendall Jenner?
While everyone else at the 2014 Teen Choice Awards were in fun, young, and playful styles, the two brunettes were dressed in stiff and severe-looking jumpsuits.
We were left scratching our heads when Selena arrived in a Saint Laurent Spring 2014 one-piece tuxedo. If there was any event to wear trendy crop tops, crazy nail art, and splashes of color, it was most definitely the Teen Choice Awards. But instead, Selena chose a mature and somber-looking all-black jumpsuit punctuated only by a silver Dior clutch and matching Miu Miu pumps with dated mid-heels. Was Selena trying to literally cover up all the skin-baring she did at the Ishia Film Fest in Italy?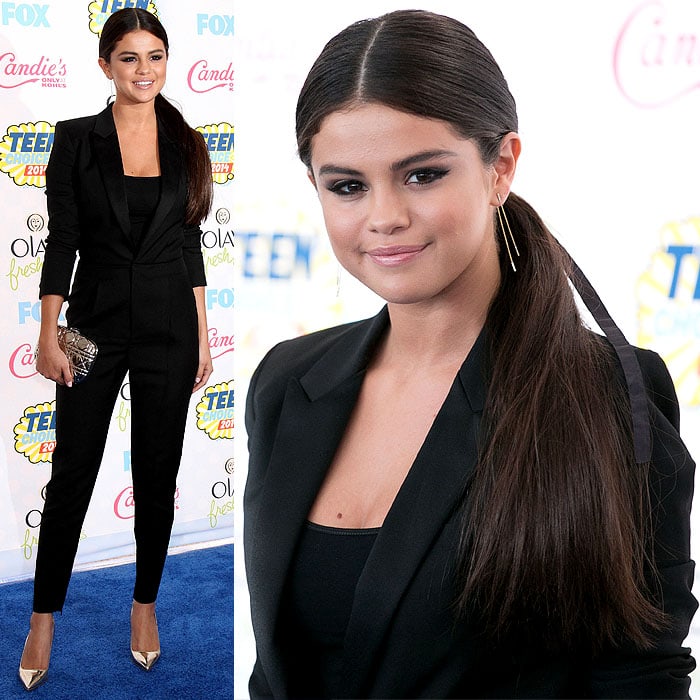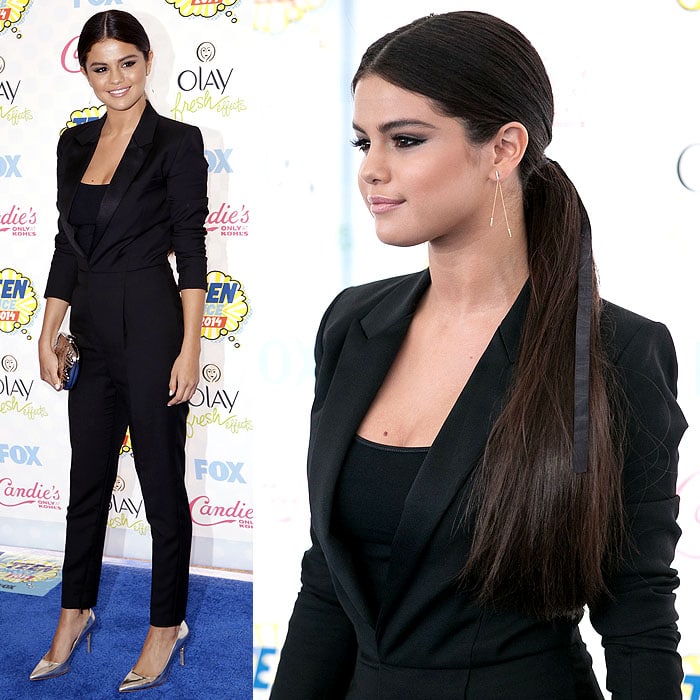 Selena Gomez at the 2014 Teen Choice Awards held at the Shrine Auditorium in Los Angeles, California, on August 10, 2014
The ribbon in Selena's ponytail could've been fun, but it was in deathly black. Her pumps also had glittery soles, but that's a detail only we shoe fanatics would notice.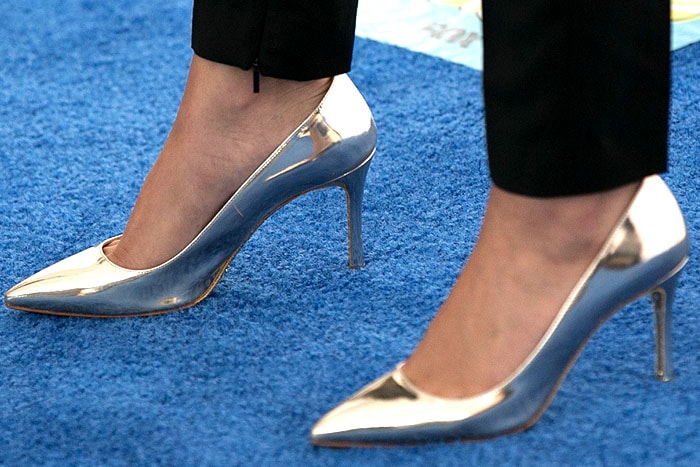 Silver Miu Miu glitter-sole pumps on Selena Gomez
Below are Selena's exact shoes. Should she have given the photographers an over-the-shoulder pose to properly show these off?
Miu Miu Glitter-Sole Pumps (sold out; similar non-glitter-sole Miu Miu metallic pumps available at Nordstrom)
Kendall Jenner, on the other hand, seemed to channel older sister Kim's boudoir look on Jimmy Kimmel Live! With the slicked-back wet hair, spidery lashes, and flashes of skin through the sheer leg panels on her Oriett Domenech Spring 2014 outfit, it was as if Kendall borrowed Kim's stylist. She was even wearing similar nude ankle-strap sandals. She opted for the celebrity-favorite Stuart Weitzman "Nudist" sandals.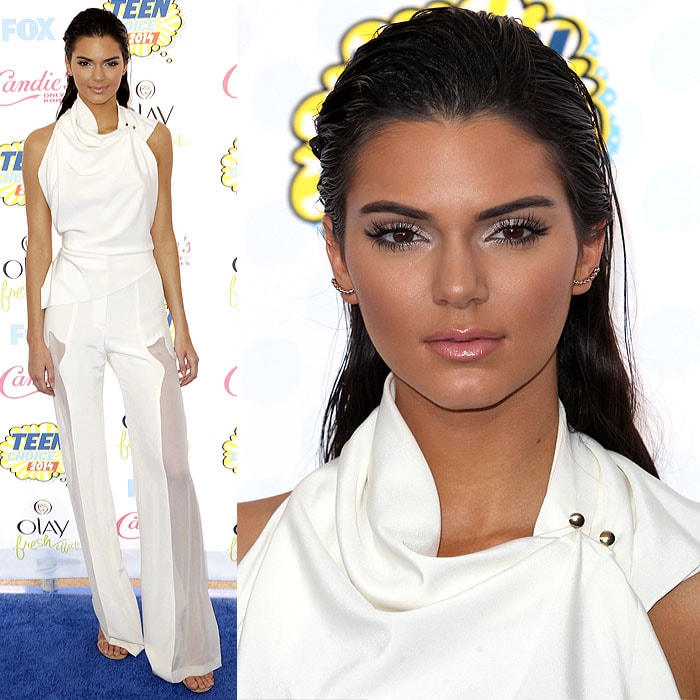 Kendall Jenner posing on the blue carpet at the 2014 Teen Choice Awards
Kendall posed on the red carpet along with Kim and Kylie and later received the surfboard award for Choice Reality TV Show with her sisters.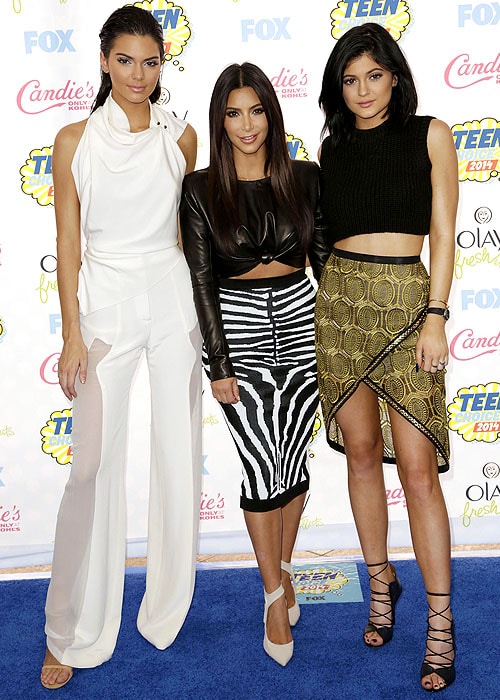 Kendall Jenner, Kim Kardashian, and Kylie Jenner striking their fiercest poses at the 2014 Teen Choice Awards
Kendall Jenner's exact shoes at Amazon:
Stuart Weitzman "Nudist" Sandals in Pan Goose Bump Nappa, $199–$625
Do you think Selena and Kendall's looks for the 2014 Teen Choice Awards were too mature or just right?
Credit: Brian To/Nikki Nelson/FayesVision/WENN