We've seen Khloe Kardashian's shoe collection, but given how she and her sisters continuously collect new pairs, we kind of wonder what she does with her old ones. Does she sell them on eBay for charity the way Kim does? Or does she simply give them away to friends?
Just the other day, we spotted the reality TV star sporting a new set of heels when she arrived at LAX with her family. The shoes were highly embellished and quite colorful. In our dictionary, traveling requires comfortable footwear, so we actually don't know why she opted to wear sky-high stilettos for a plane ride. Nonetheless, the sandals were very striking, and we really couldn't look away.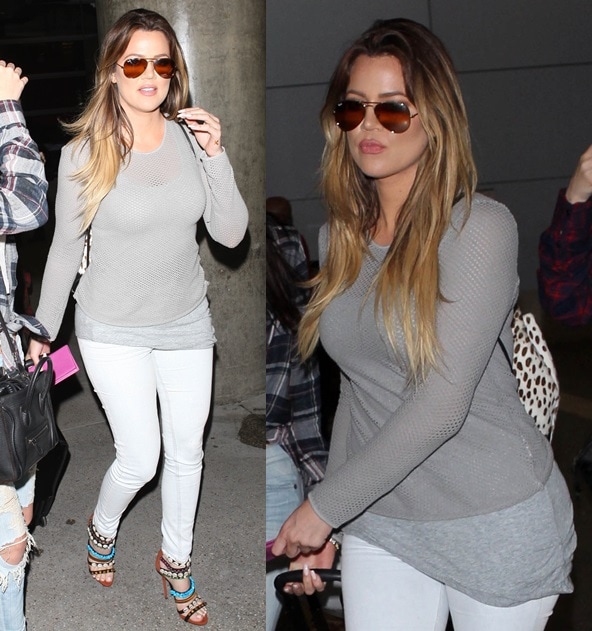 Khloe Kardashian wearing a pair of colorful high heels when she arrived at LAX with her family on April 2, 2014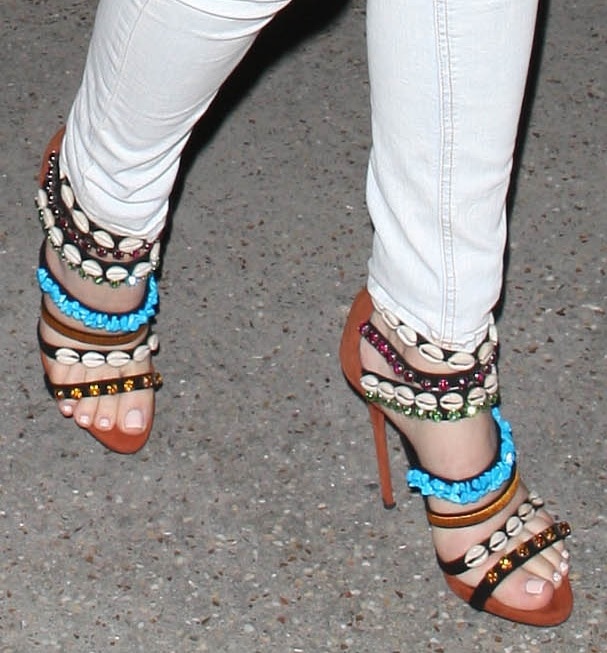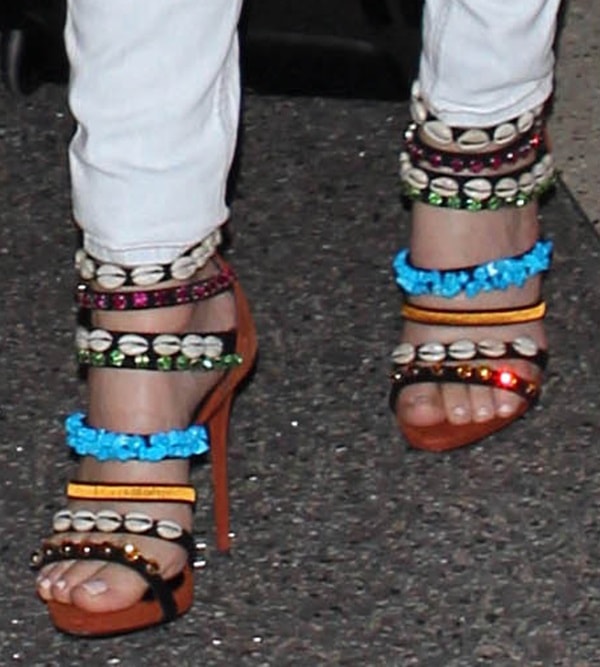 A closer look at Khloe Kardashian's beaded sandals
What an interesting pair of sandals! We see multicolored stones, crystals, and shells. Do you fancy her shoes, or do you think they look over-the-top?
Yes, they look very festive. But you know what? They're the perfect shoes for her very simple jeans-and-sweater outfit.
Khloe's colorful heels are from Giuseppe Zanotti. Their straps are bedecked with tropical-themed ornaments that will remind you so much of an exotic Hawaiian getaway. The heel cups and soles, on the other hand, aren't as busy, but they are covered in plush russet-hued suede.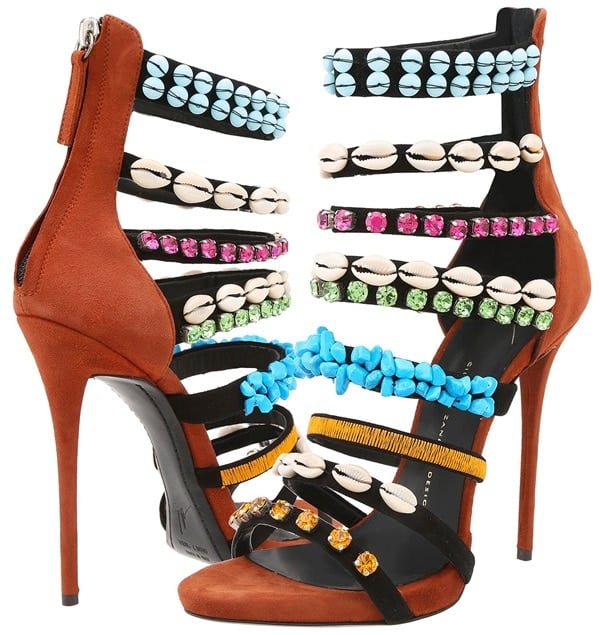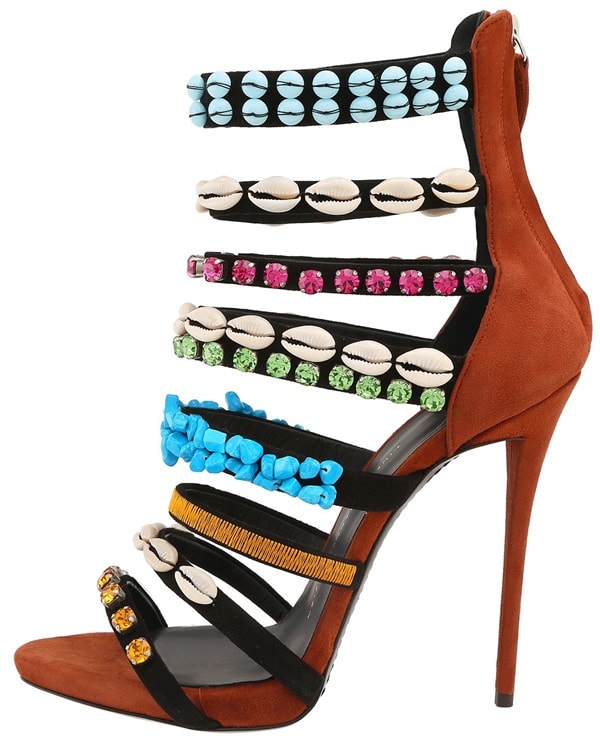 Giuseppe Zanotti Embellished Strappy Sandals, $1,995 at Shopbop

These shoes are about 5 inches tall, so they are extremely high — even with the 0.5-inch-thick platforms. Do you think you can handle walking in them?
If your answer is a big "yes," then head over to Shopbop and grab one in your size. Go ahead and channel a little bit of Khloe — travel or run errands in these heels and turn heads.
Credit: WENN