All that time spent at the gym has begun to pay off for Khloe Kardashian. The 30-year-old reality star showed off the results of all her hard work in recent bathroom mirror selfie where she has her now teeny, tiny waist, sculpted abs, and visibly slimmed-down figure on full display.
Khloe also included a side-by-side picture of herself from 2010 to really show how far she's come. Not that the we needed the proof, anyway — we know that Khloe has been working her butt off the past couple of years as her paparazzi pics have nearly all been of her going to the gym.
Khloe Kardashian's Instagram post comparing a picture of her from E!'s 20th birthday party in 2010 and a bathroom selfie showing her slimmed-down figure — posted on February 27, 2015
Khloe also openly credits waist shapers for her Coca-Cola bottle curves. In one Instagram selfie where she's wearing a comic-print corset, she also inadvertently showed off her huge shoe collection along with her tightly cinched midsection. We don't know what to envy more, Khloe's teeny, tiny waist or her shoe closet filled with designer shoes!
A peek inside Khloe Kardashian's shoe closet from her interview with ELLE Magazine in April 2011
Khloe Kardashian wearing a waist shaper while taking a selfie inside her shoe closet — posted on February 24, 2015
We know that the motivation to get fit comes from within, but shoe fanatics know that a cute pair of trainers are a great source of inspiration, too. Khloe always has these fab Nike sneakers on when she's heading to the gym, and with this Instagram pic she shared of all her pairs piled up, there's no doubt that she's team Nike all the way.
Khloe Kardashian's Instagram post of her Nike sneakers — posted on January 24, 2015
With Khloe's tiny waist and the new Nike sneaker styles from Zappos, there's no excuse not to be inspired to get fit!
Nike "Zoom Fly 2" Sneakers in Titanium/Volt/White/Pink Pow, $90 at Zappos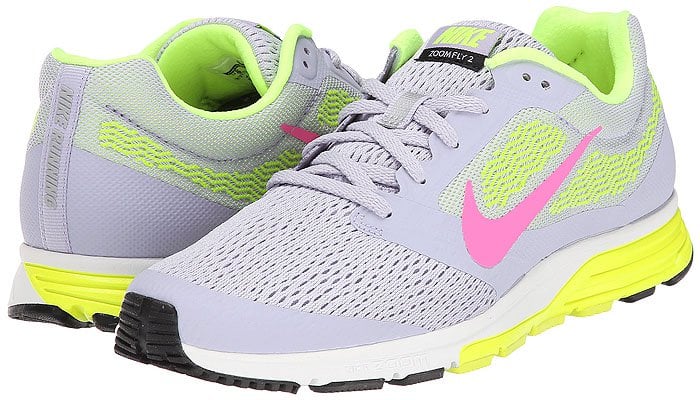 Nike "Flex Experience Run 3" Sneakers in Black/Classic Charcoal/White/Pink Pow, $65 at Zappos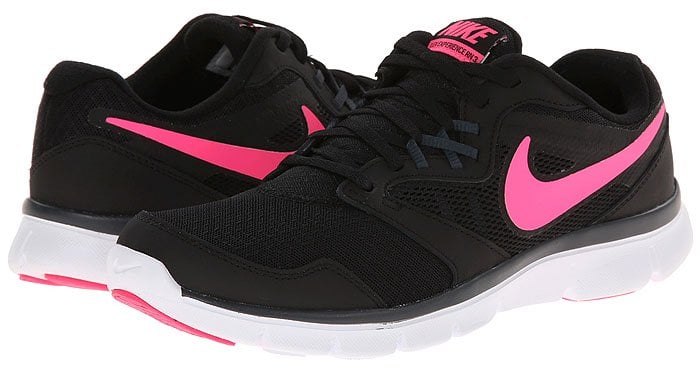 Nike "Free 5.0 '14" Sneakers in Ice Cube Blue/Clearwater/Black, $100 at Zappos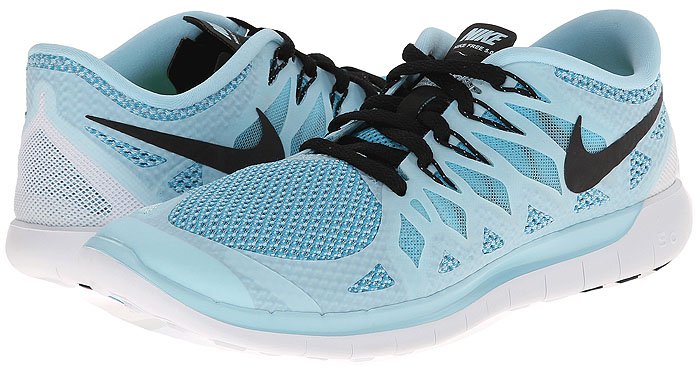 Credit: Khloe Kardashian's Instagram