In 2016, Moulin Rouge actress Nicole Kidman had a new beat to add to her already-impressive resume: theater.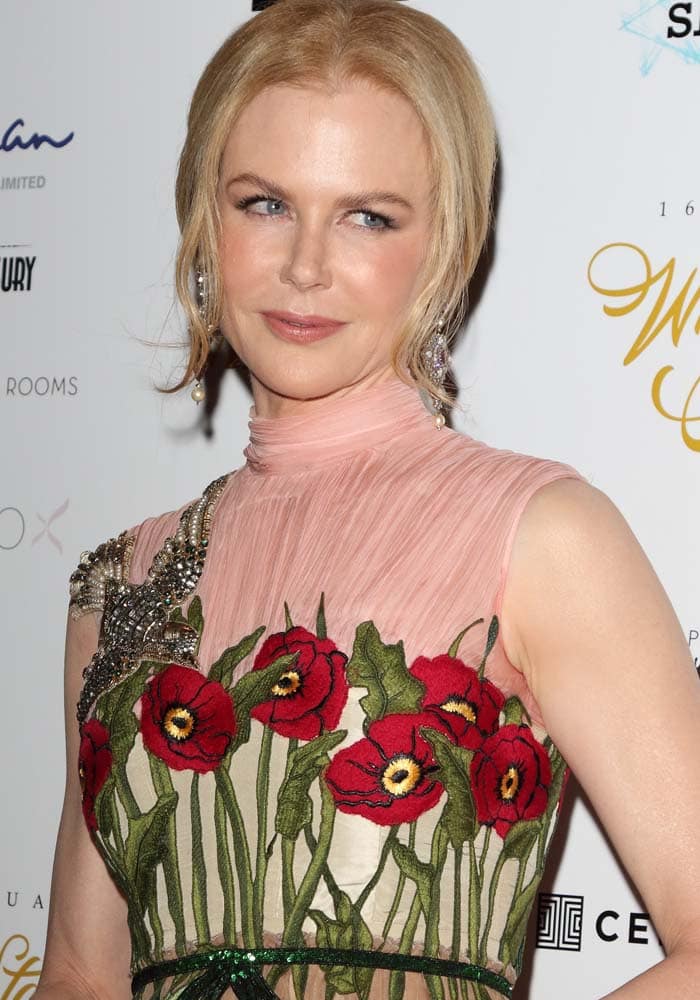 Nicole Kidman wears her hair up at the WhatsOnStage Theatre Awards held on February 21, 2016, at the Prince of Wales Theatre in London (Credit: WENN)
The actress took home the Best Actress in a Play award at the WhatsOnStage Awards in London for her work in "Photograph 51."
15 years earlier, she starred with Ewan McGregor in the 2001 jukebox musical romantic drama film "Moulin Rouge!".
John Leguizamo (as Henri Toulouse-Lautrec), Garry McDonald (as The Doctor), Matthew Whittet (as Satie), Jim Broadbent (as Harold Zidler), Nicole Kidman (as Satine), and Jacek Koman (as The Narcoleptic Argentinean) in Moulin Rouge! (Credit: WENN)
Complimented for their vocal abilities, Kidman was also impressed by McGregor's vocal range.
"I just remember you having this exquisite voice and me going, 'I'm never going to be able to hit these notes,'" she told Variety. It's believed Kidman was paid around $7 million for the movie.
Nicole Kidman as Satine and Ewan McGregor as Christian in Moulin Rouge! (Credit: WENN)
Premiering on May 9, 2011, at the 2001 Cannes Film Festival, at the time Kidman was 33 and McGregor was 30 years old.
She celebrated her 34th birthday on June 20, 2001, while he turned 30 on March 31, 2001.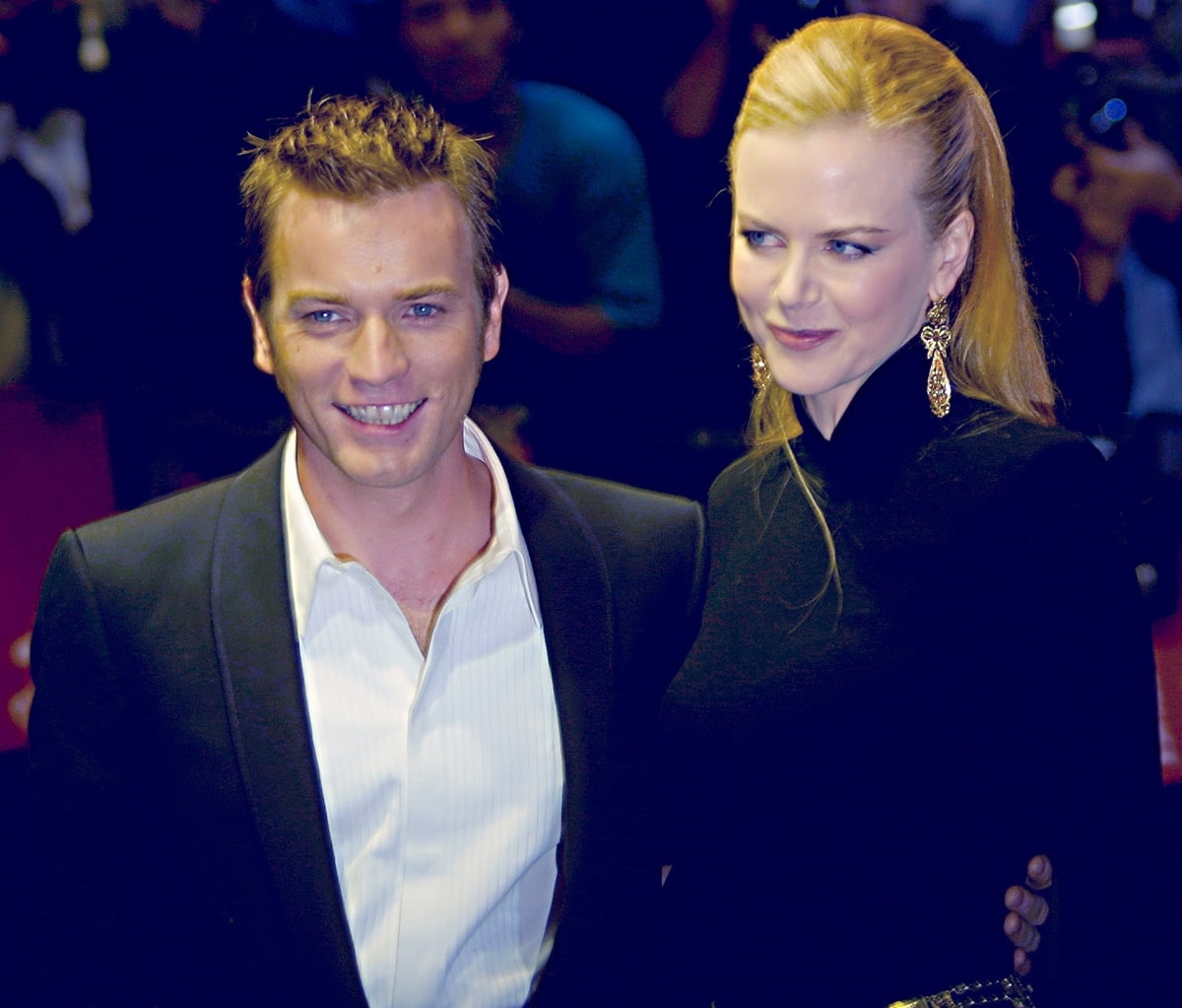 Ewan McGregor and Nicole Kidman at the UK premiere of their movie Moulin Rouge! in London on September 3, 2001 (Credit: Elmore Toppin / WENN)
Fracturing two ribs and injuring her knee while rehearsing a "Diamonds Are a Girl's Best Friend" dance routine, she broke a rib getting into an 18-inch waist (45 cms) corset. Due to her injuries, Jodie Foster replaced Kidman in the 2002 American thriller film Panic Room.
"I kept dancing," Kidman told ET in an interview. "I didn't realize I'd even broken it for five days. I thought I'd pulled a muscle."
"I hurt myself dancing in heels at three in the morning and I fell downstairs," she said on the Graham Norton Show in November 2014.
"I then re-broke my rib getting into a corset. I had this thing that I wanted to get my waist down to 18 inches, which Vivien Leigh had on Gone with the Wind and I was just like, "tighter, tighter!"'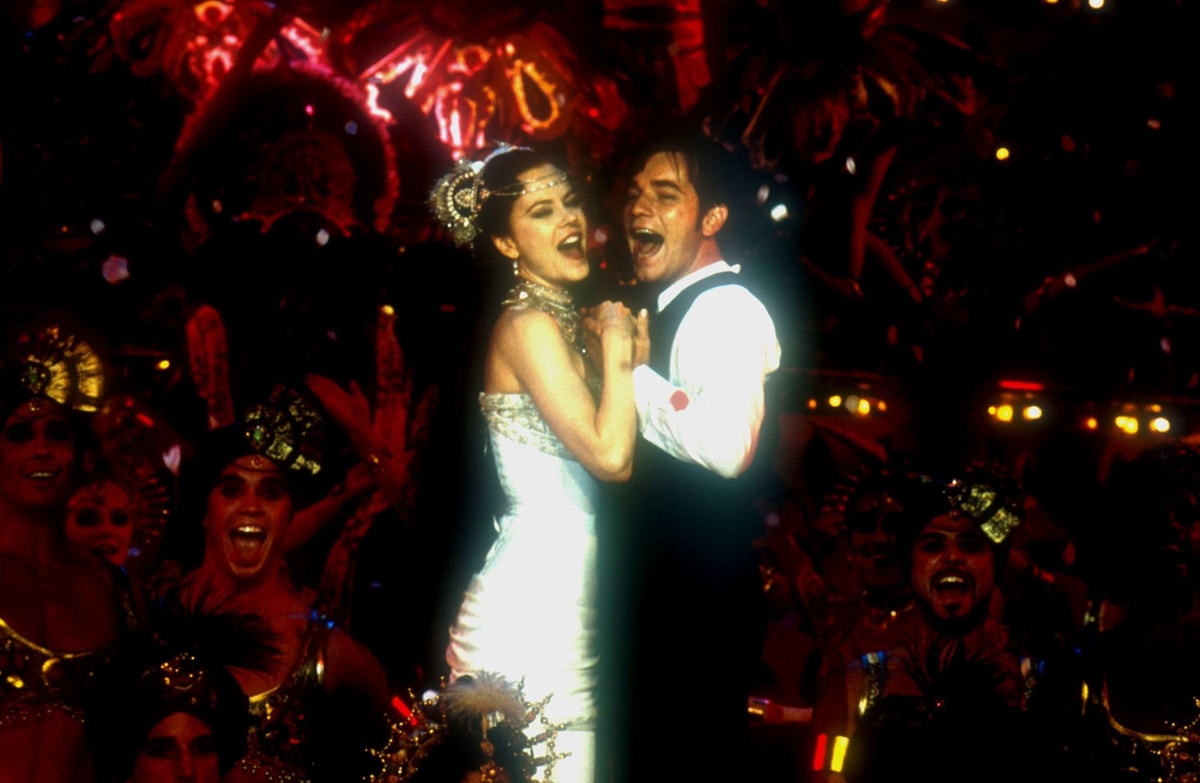 Nicole Kidman and Ewan McGregor singing in Moulin Rouge! (Credit: WENN)
"Moulin Rouge was really hard for me because singing is not something that comes naturally to me. It is so frightening to have to sing in front of people. I get terrified," she said about singing on screen.
Nicole Kidman wears an embroidered Gucci dress on the red carpet (Credit: WENN)
At the WhatsOnStage Awards, Nicole decided to kill two birds with one stone by turning to Gucci for her dress and shoes.
The actress wore a gathered turtleneck dress with embroidered flowers and a crystal-and-bead-embellished bird on it.
Nicole Kidman's feet in leather Gucci sandals (Credit: WENN)
Nicole matched the dress with Gucci's ankle strap leather sandals, which, frankly, did not make for a sensible look. The Peacemaker actress also sported a vintage Omega watch.
At the event, Nicole said that theater was actually what inspired her to become an actress. The then 48-year-old American-born Australian actress also talked about her experience working on "Photograph 51."
Nicole's Gucci sandals are unfortunately not available online. However, you can order similar Gucci heels at Farfetch and Nordstrom.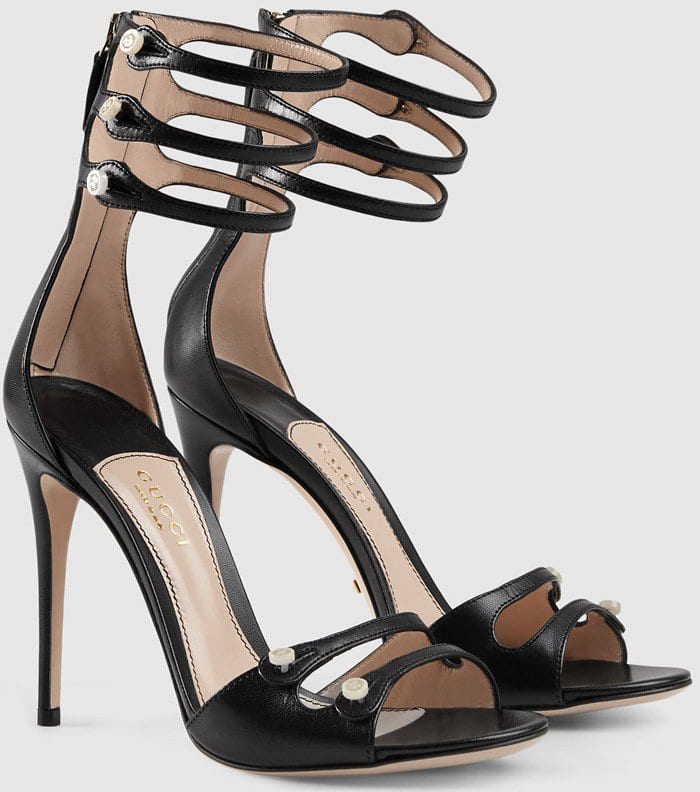 Black Gucci Leather Strap Sandal, $995
Black Gucci 'Aneta' Caged Sandal, $995
Black Gucci 'Aneta' Strappy Leather Booties, $1,290