In 2002, Kristen Stewart had her breakthrough at age 12 with her role as the daughter of Jodie Foster's character in David Fincher's thriller Panic Room.
Originally, Nicole Kidman and Hayden Panettiere were intended to portray the film's mother and daughter Meg and Sarah Altman.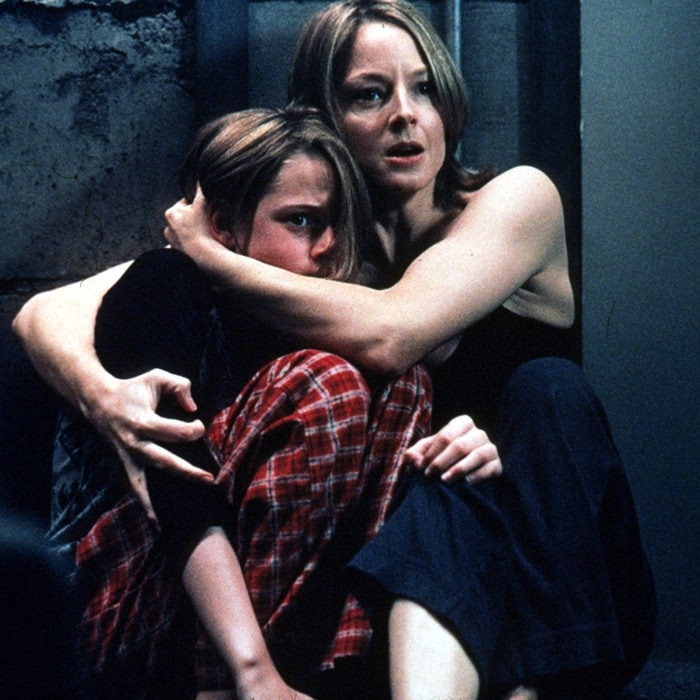 Jodie Foster and Kristen Stewart starred as a mother and daughter in Panic Room
According to director David Fincher, the actress who was originally cast for the role of Sarah was "very feminine and girlish and all those things, and just irritated me beyond belief." Film School Rejects reports that he preferred Kristen's "tomboy-ish, androgynous quality."
The film was released in the United States and Canada on March 29, 2002, just days before Kristen Stewart turned 12 on April 9, 2012.
After two weeks of filming in January 2001, Nicole Kidman was injured on the set and replaced by Jodie Foster. At the time, Kristen Stewart was 10-years-old. Jodie Foster was 38 when filming and turned 39 on November 19, 2001.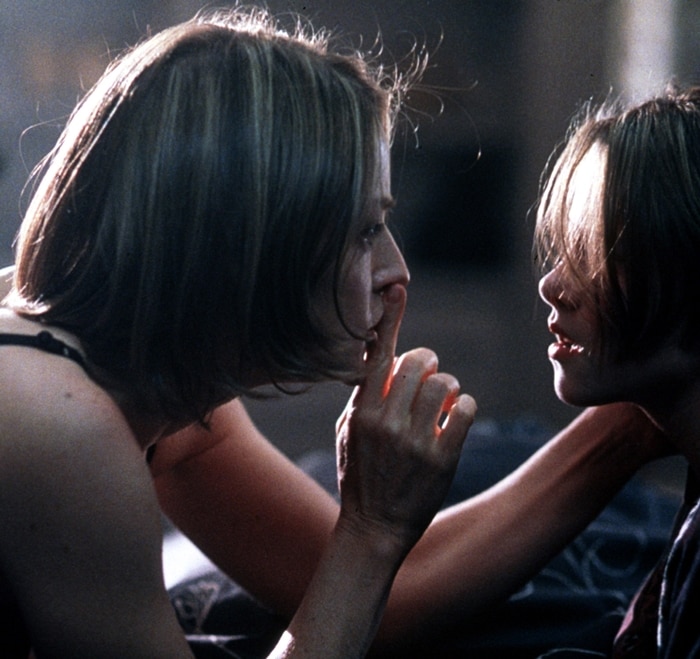 Jodie Foster and Kristen Stewart were 38 and 10 years old when filming Panic Room
In January 2016, Kristen Stewart had finished her work on the Twilight saga and was keeping herself busy by working on a number of different projects.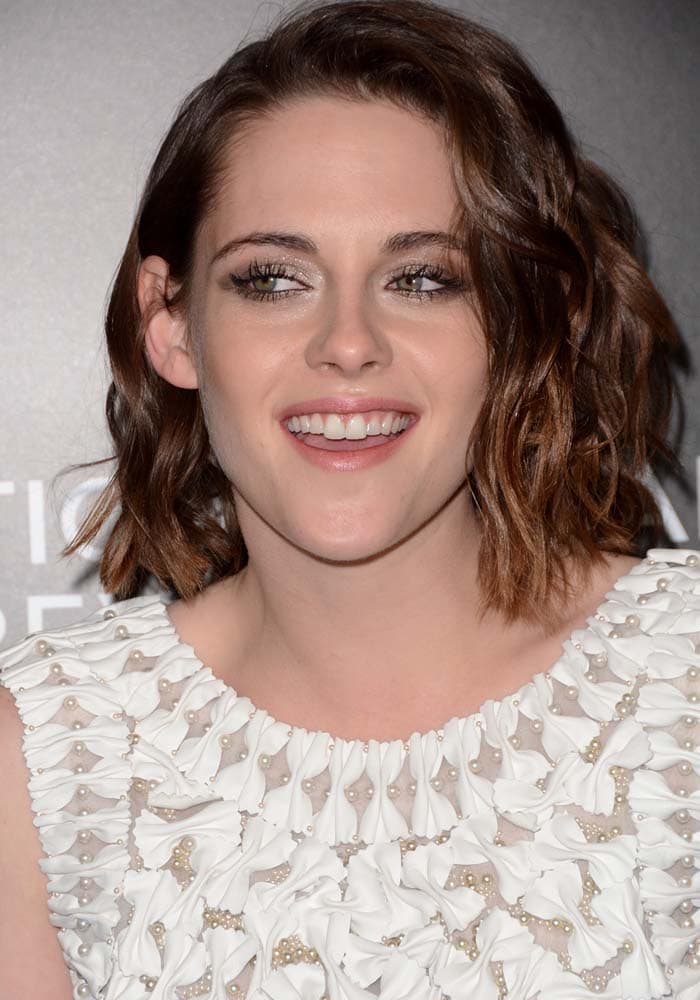 Kristen Stewart wears her brown hair in curls at the 2015 National Board Of Review Gala in New York held on January 5, 2016
Unfortunately, the workload got to be a little too overwhelming. Kristen, who attended the 2015 National Board of Review Gala in New York, said that she was ready to pause her career for a while.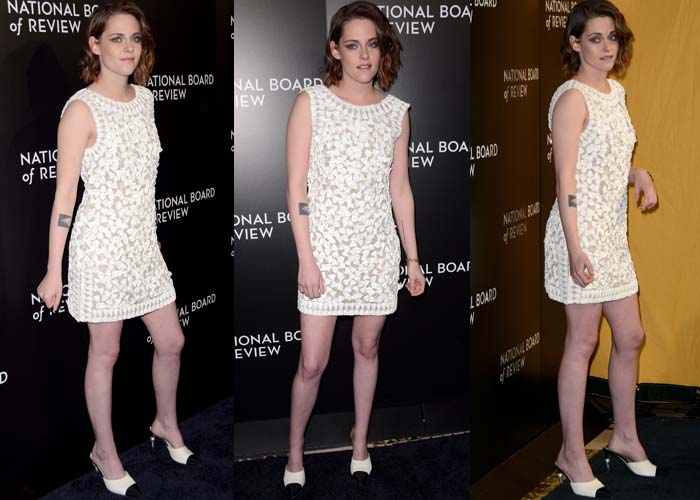 Kristen Stewart wears a beaded Karl Lagerfeld dress on the black carpet
Kristen had recently worn an all-black ensemble from Karl Lagerfeld's Pre-Fall 2016 collection. This time, she took a turn in a lighter direction, going with a white dress from the same line.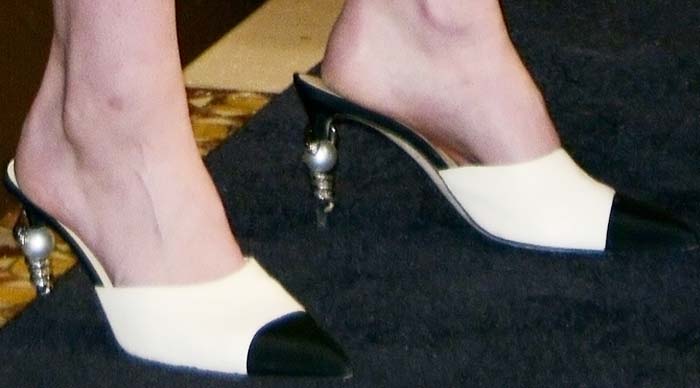 Kristen Stewart's feet in pearl-heeled Chanel shoes
The actress wore a delicately beaded bow-and-mesh dress which she paired with the pearl-heeled iconic toe cap pumps. Both are also from Chanel's Pre-Fall 2016 collection.
Kristen Stewart smiles in a white-and-pearl-embellished Karl Lagerfeld dress
Kristen didn't share any particular plans regarding her hiatus. She only mentioned her desire to take a break in her living room.
The Chanel collection isn't available online, but we hope you'll like some of the cute black-toed pumps we found at Farfetch and Bloomingdale's.
Fendi "Bag Bugs" Pumps, $900
Gianvito Rossi Colour Block Pumps, $694.04
SJP by Sarah Jessica Parker "Carrie" Color Block Cage T-Strap Pumps, $355
Credit: Rob Rich / Ivan Nikolov / WENN