From Forks, Washington, to the red carpets of Hollywood, the Twilight saga not only captivated hearts but also filled the coffers of its stellar cast.
It's been nearly 15 years since the first Twilight movie enchanted audiences worldwide, and the question on everyone's minds is this: How much green have our favorite vampires, werewolves, and humans stacked up over the years?
The famous vampire-themed film series was a game-changer, breaking box office records and leaving an indelible mark on pop culture.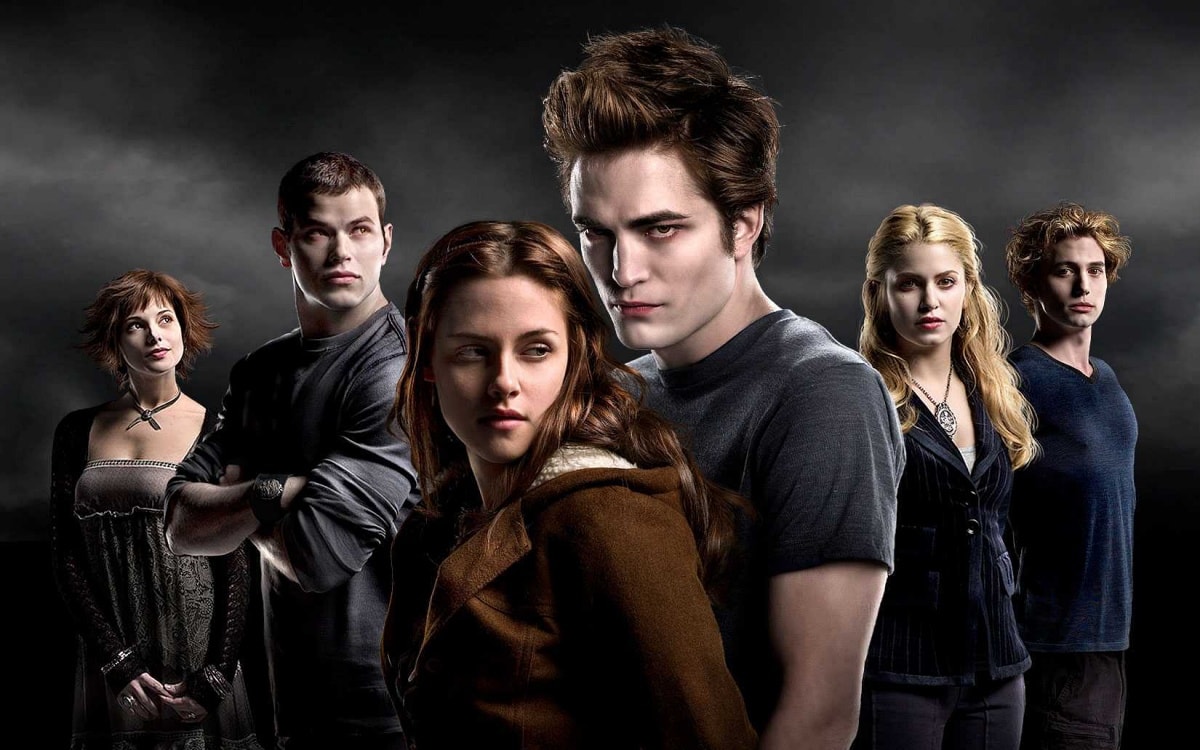 Promo shot of the 2008 American romantic fantasy film Twilight (Credit: Summit Entertainment)
Whether you were #TeamEdward, #TeamJacob, or just along for the supernatural ride, there's no denying the impact of Stephenie Meyer's vampire romance.
Keep reading as we delve deep into its talented cast, and prepare to sink your teeth into the juicy details of where these actors are now and just how much they've earned since the sun set on Twilight.
1. Robert Pattinson as Edward Cullen – $100 Million Net Worth
Robert Pattinson, standing tall at 6 feet and ¼ inch (183.5 cm), catapulted to stardom by taking on the iconic vampire role of Edward Cullen in the Twilight saga.
As the Twilight franchise skyrocketed in popularity, the 37-year-old actor's earnings surged from a humble $2 million for the first installment to an impressive $12 million for the second movie.
Robert eventually secured a hefty paycheck of $25 million plus a 7.5% cut of the box office for the concluding films, culminating in his jaw-dropping net worth of $100 million.
Robert Pattinson has an impressive height of 6 feet and ¼ inch and an outstanding net worth of $100 million (Credit: Abaca Press / INSTARimages)
However, his journey to fame began before he dazzled us as a vampire. Back in 2005, he made his debut in the wizarding world by portraying Cedric Diggory in Harry Potter and the Goblet of Fire.
Post-Twilight, Robert's career continued to ascend, starring in various films, including Remember Me and Water for Elephants. He also donned the cape as Batman in the 2022 action movie The Batman.
During his Twilight heyday, his personal life also drew significant attention. He was romantically linked with his on-screen love interest, Kristen Stewart, in 2009.
Despite their high-profile romance, it hit a rocky patch in 2012 due to Kristen's affair with director Rupert Sanders. Today, Robert Pattinson is in a relationship with Suki Waterhouse.
2. Kristen Stewart as Bella Swan – $70 Million Net Worth
In the Twilight film series, Kristen Stewart took center stage as the ordinary teenage girl Bella Swan. Today, the 33-year-old actress, with a petite height of 5 feet and 3 ¾ inches (161.9 cm), boasts an estimated net worth of $70 million.
Her journey to financial stardom began with a modest $2 million paycheck for her portrayal of Bella Swan in the first movie. However, as the franchise soared to meteoric heights, so did Kristen's earnings.
For the climactic final two installments of the vampire saga, her salary leaped to a staggering $25 million, complemented by a 7.5% slice of the box office earnings.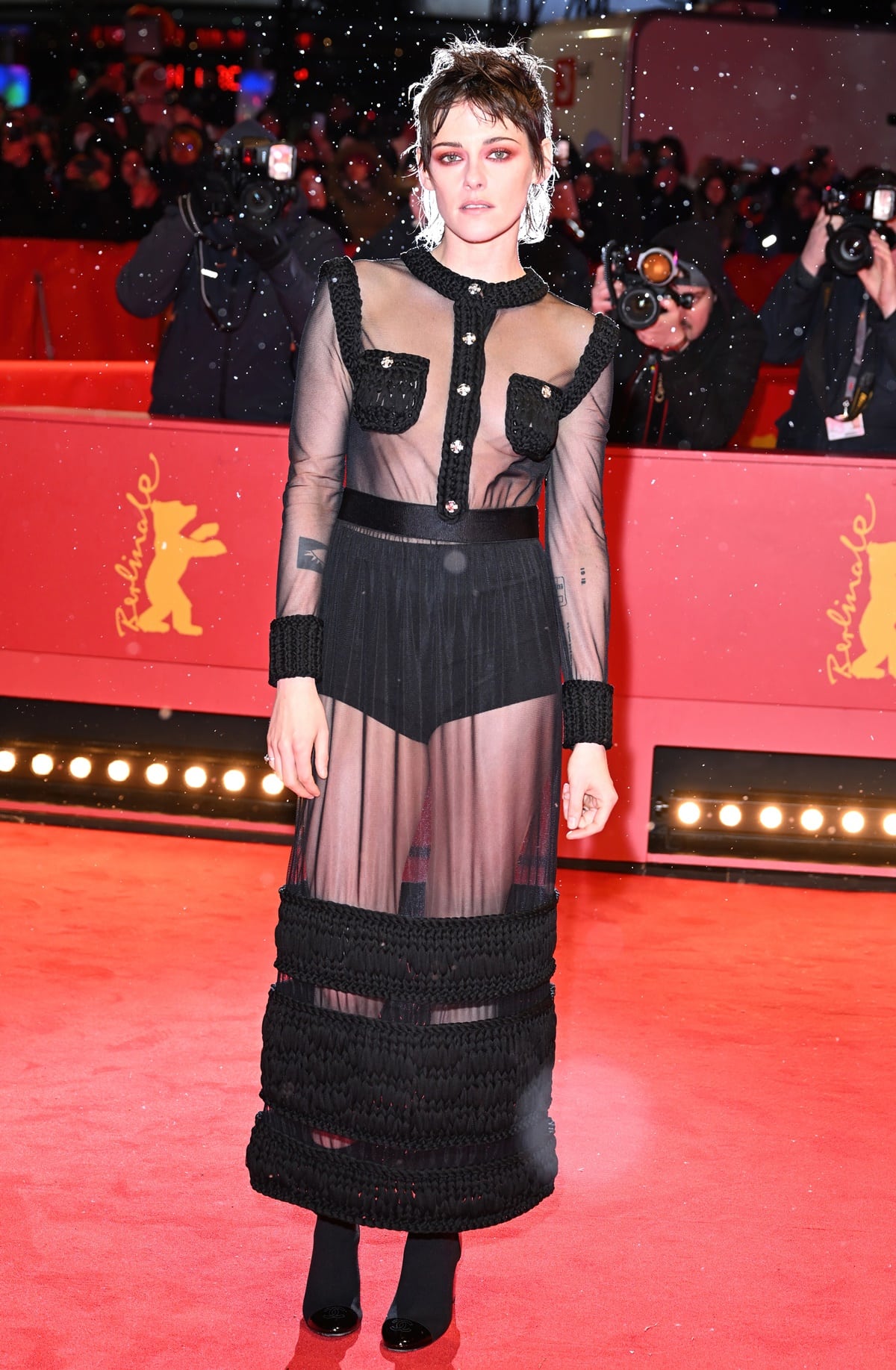 Kristen Stewart stands at 5 feet and 3 ¾ inches, and she has an impressive net worth of $70 million (Credit: Cover Images)
Kristen commenced her journey in the entertainment world at age nine when she made her screen debut in Disney's The Thirteenth Year in 1999. She later shared the screen with Jodie Foster in the thrilling Panic Room in 2002.
Beyond her iconic role as Bella, Kristen has left her mark in various other films. Notably, she earned an impressive $9.5 million for her role in Snow White and the Huntsman in 2012 and appeared in the 2019 action comedy film Charlie's Angels.
Moreover, her talent was recognized with an Oscar nomination in 2022 for her outstanding performance in the Princess Diana biopic Spencer. While she may not have taken home the coveted statuette, this nomination significantly boosted her star power in the competitive landscape of Hollywood.
3. Taylor Lautner as Jacob Black – $40 Million Net Worth
Taylor Lautner, who towers 5 feet and 8 ½ inches (174 cm), portrayed the beloved werewolf Jacob Black in the Twilight saga, catapulting him to A-list heartthrob status.
The 31-year-old's financial journey took off as the Twilight phenomenon soared. Initially earning a $1 million salary for his role in the first movie, his earnings underwent a remarkable transformation.
By the third installment, he got a 2.5% share of the earnings, and the biggest paychecks came with the last two films, where he pocketed a handsome $12.5 million each, significantly increasing his estimated net worth to $40 million.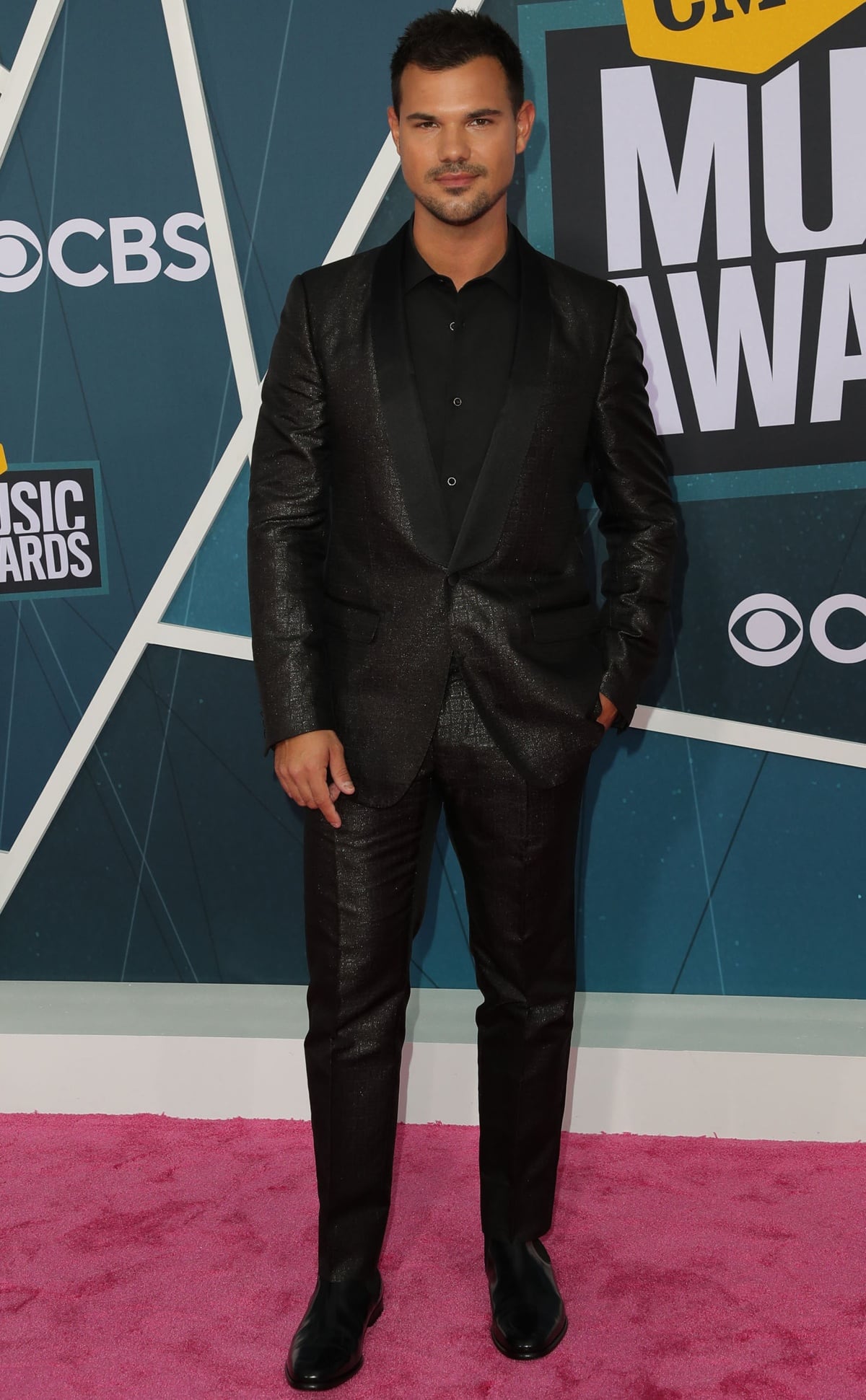 Taylor Lautner has a height of 5 feet and 8 ½ inches and a net worth of $40 million (Credit: Wes Eddy / Startraksphoto)
Taylor began his acting career with minor roles in TV shows like My Wife and Kids and The Bernie Mac Show, and he appeared in popular films like Grown Ups 2 and Cheaper by the Dozen.
Beyond his role in the vampire franchise, Taylor garnered attention in various other projects, including The Adventures of Sharkboy and Lavagirl in 3-D, Abduction, and television shows like Cuckoo and Scream Queens.
Taylor Lautner has been less active in Hollywood in recent years, intentionally stepping away from the spotlight. For his personal life, he once dated Taylor Swift and later married Taylor Dome, a social media influencer and model.
4. Anna Kendrick as Jessica Stanley – $20 Million Net Worth
Anna Kendrick has a petite height of 5 feet and 1 inch (154.9 cm), and she took on the role of Jessica Stanley, Bella Swan's best friend, in the Twilight saga.
While the 38-year-old movie actress may not have been one of the central figures in the vampire franchise, her career undoubtedly soared after her Twilight appearance. She catapulted to stardom by starring alongside Rebel Wilson in the beloved musical franchise Pitch Perfect.
Anna Kendrick has a petite height of 5 feet and 1 inch, and she has an estimated net worth of $20 million (Credit: BauerGriffin / INSTARimages)
In 1998, Anna's musical talents shone through, earning a Tony Award nomination for Best Featured Actress in a Musical for her performance in Broadway's High Society. At 15, she showcased her acting skills in Camp, a motion picture produced by Danny DeVito.
Her career flourished with notable roles in films such as Up in the Air, Into the Woods, and A Simple Favor. Anna also lent her voice to animated films like Trolls in 2016 and Trolls World Tour in 2020.
As of 2023, Anna Kendrick's financial success is estimated at an impressive $20 million, a testament to her hard work and dedication to her craft.
5. Nikki Reed as Rosalie Hale – $12 Million Net Worth
Nikki Reed, with an average height of 5 feet and 4 inches (162.6 cm), is best known for her role as Rosalie Hale in the iconic Twilight saga.
Before making a name for herself in the film series, the 35-year-old gained recognition in 2003 for her compelling performance in the teen drama Thirteen alongside Evan Rachel Wood. Her portrayal was so remarkable that she earned an Independent Spirit Award for Best Debut Performance.
Nikki Reed has an average height of 5 feet and 4 inches, and her net worth is currently at $12 million (Credit: Faye's Vision / Cover Images)
Notably, Nikki was just 14 years old when she co-wrote the film with director Catherine Hardwicke, and it grossed an impressive $10.1 million, substantially boosting her net worth, currently at $12 million.
Aside from her acting pursuits, Nikki has also established a career as a singer-songwriter, appearing in music videos such as Hanson's "Get the Girl Back" and Lady Gaga's "Til It Happens to You."
Nikki Reed used to be married to musician Paul McDonald, and they worked together on the song "All I've Ever Needed" for The Twilight Saga: Breaking Dawn – Part 2 soundtrack. She's happily married to 44-year-old actor Ian Somerhalder and has taken a break from acting to enjoy motherhood.
6. Ashley Greene as Alice Cullen – $8 Million Net Worth
Ashley Greene is 5 feet and 4 ¾ inches (164.5 cm) tall, and the 36-year-old actress left an indelible mark by portraying Alice Cullen in the Twilight saga.
Initially aspiring to be a model despite her height being seen as a potential obstacle, Ashley eventually redirected her ambitions toward acting, a choice that ultimately led to her breakthrough role.
Ashley Greene stands at 5 feet and 4 ¾ inches, and she has a net worth of $8 million (Credit: Faye's Vision / Cover Images)
Before her Twilight journey began, she made guest appearances on TV shows like Punk'd and the NBC crime drama Crossing Jordan.
While her role as Alice remains her most iconic, Ashley has ventured into other film projects, including Summer's Blood in 2009, A Warrior's Heart in 2011, and The Apparition in 2012, showcasing her versatility beyond the vampire world.
Her finances have come a long way, starting with an estimated net worth of $750,000 to $1 million before Twilight, and now she has an impressive $8 million net worth. At the same time, she's also enjoyed a happy marriage to Paul Khoury since 2018.
7. Peter Facinelli as Dr. Carlisle Cullen – $8 Million Net Worth
Seasoned actor Peter Facinelli is 5 feet and 10 ½ inches (179.1 cm) tall and breathed life into Dr. Carlisle Cullen in the Twilight movies. Unlike most central characters in their late teens to early twenties, Peter was in his early thirties when he took on his role.
Before his transformative portrayal in the franchise, the 49-year-old's net worth was estimated to be $1 million to $4 million. However, his financial success has experienced substantial growth since then, with his net worth reaching a commendable $8 million as of 2023.
Peter Facinelli has a height of 5 feet and 10 ½ inches, and his net worth is currently at $8 million (Credit: Abaca Press / INSTARimages)
Beyond the Twilight franchise, Peter is renowned for his diverse acting portfolio. His journey in the entertainment industry began with early roles in films like After Jimmy and The Scorpion King.
In addition, he assumed the role of Donovan "Van" Ray in the Fox series Fastlane and brought to life the character of Mike Dexter in the 1998 film Can't Hardly Wait alongside Jennifer Love Hewitt.
His versatility extends to television, with notable roles in shows such as Nurse Jackie and Supergirl, further solidifying his presence in the entertainment world.
8. Jackson Rathbone as Jasper Hale – $7 Million Net Worth
With a height of 5 feet and 8 inches (172.7 cm), Jackson Rathbone made a lasting impact by portraying Jasper Hale in the Twilight series.
Before his well-received performance, he had approximately $1 million in his bank account. But as the Twilight Saga became a hit, his financial situation took a giant leap, and by the end of the series, he had an impressive $7 million in his pocket.
The 38-year-old actor embarked on his acting career at a young age, finding early success with roles like hosting the Disney 411 show, where he interviewed child stars such as Hilary Duff.
Jackson Rathbone stands at 5 feet and 8 inches, and he has a net worth of $7 million (Credit: Scott Kirkland / INFphoto)
His journey also included guest appearances on TV drama series like The O.C. and ABC Family's Beautiful People and a stint on the CBS series Criminal Minds.
Jackson's talents extended beyond acting as he served as the lead vocalist in the band 100 Monkeys from 2008 to 2012. He also occasionally took on the roles of guitarist, bassist, and drummer, showcasing his passion for music.
Lately, Jackson has been steadily growing his movie career, with five films done in 2022 and 2023 and five more in the works, showing he's in demand as an actor.
In his personal life, he married Sheila Hafsadi, his Iraqi-American girlfriend, on September 29, 2013.
9. Kellan Lutz as Emmett Cullen – $5 Million Net Worth
38-year-old Kellan Lutz towers at 6 feet and ¼ inch (183.5 cm) and is widely recognized for portraying Emmett Cullen in all five Twilight movies.
He was initially offered $1 million for his role in the saga but negotiated for a higher salary. This negotiation likely played a pivotal role in elevating his net worth to its current standing of $5 million.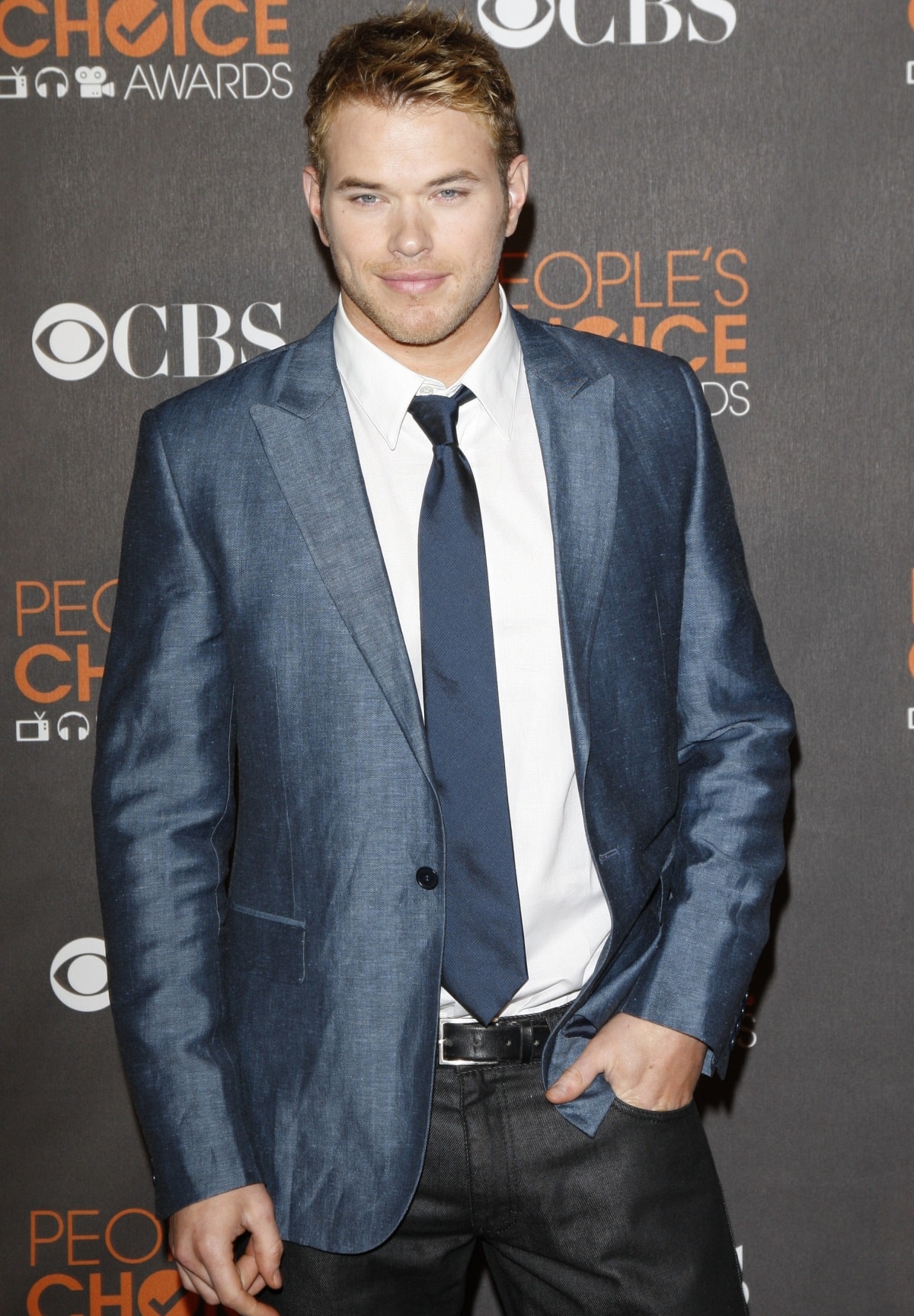 Kellan Lutz towers at 6 feet and ¼ inch, and he has a $5 million net worth (Credit: INFevents)
Interestingly, Kellan had already accumulated five years of acting experience before he joined the Twilight family. His early acting credits included appearances in shows like The Bold and The Beautiful, CSI: NY, Six Feet Under, and CSI: Crime Scene Investigation.
He took on the role of Poseidon in Immortals in 2011, John Smilee in The Expendables 3 in 2014, and Hercules in The Legend of Hercules in the same year, showcasing his versatility as an actor.
Fans of Kellan Lutz can look forward to seeing more of him on the big screen, as he has several films in various stages of production, slated for release in 2024 and beyond.
Away from the spotlight, Kellan has been happily married to Brittany Gonzalez since November 2017.
10. Cam Gigandet as James Witherdale – $4 Million Net Worth
Cam Gigandet has a height of 5 feet and 11 ¼ inches (181 cm), and he made a memorable appearance as an "evil" vampire, James Witherdale, in the first Twilight movie.
Before his appearance in the vampire saga, the 41-year-old actor had already begun building his reputation with notable roles in the 2008 action/drama Never Back Down, starring alongside Sean Faris, Amber Heard, and Djimon Hounsou.
Cam Gigandet stands at 5 feet and 11 ¼ inches, and he has a net worth of $4 million (Credit: Faye's Vision / Cover Images)
Cam's financial standing ranged between $500,000 and $1 million before Twilight, but since then, he's become much more financially successful, with a current net worth of $4 million.
He boasts a diverse acting career, earning recognition for his roles in movies such as Pandorum in 2009 and Burlesque and Easy A in 2010, while also leaving a mark in the teen drama series The O.C.
Cam's future in the entertainment industry appears promising, with seven projects currently in different stages of production.