While Nikki Reed is now largely recognized for her role in the Twilight Saga and for contributions in a number of other films, her rise to Hollywood stardom is perhaps one of the most interesting we've ever encountered.
Reed was born in Los Angeles, California in 1988. She had somewhat of a tumultuous childhood, mainly caused by her parent's divorce when she was two years old.
The American actress was raised by her mother and showed an interest in acting and theatre from a young age.
Evan Rachel Wood as Tracy Freeland and Nikki Reed as Evie Zamora in the 2003 American teen drama film Thirteen (Credit: Fox Searchlight Pictures)
This interest in acting caught the attention of her mother's friend, an aspiring film director named Catherine Hardwicke.
Hardwicke had an established career as a production designer for famed Hollywood directors such as Richard Linklater and David O. Russell and sought to establish a directing career of her own.
With this in mind, Hardwicke and (the then thirteen-year-old) Reed collaborated on the screenplay of Thirteen and finished the first draft within six days.
While the film was initially written as a teen comedy, Hardwicke and Reed drew inspiration from Reed's personal life within a group of popular girls that she befriended at her school.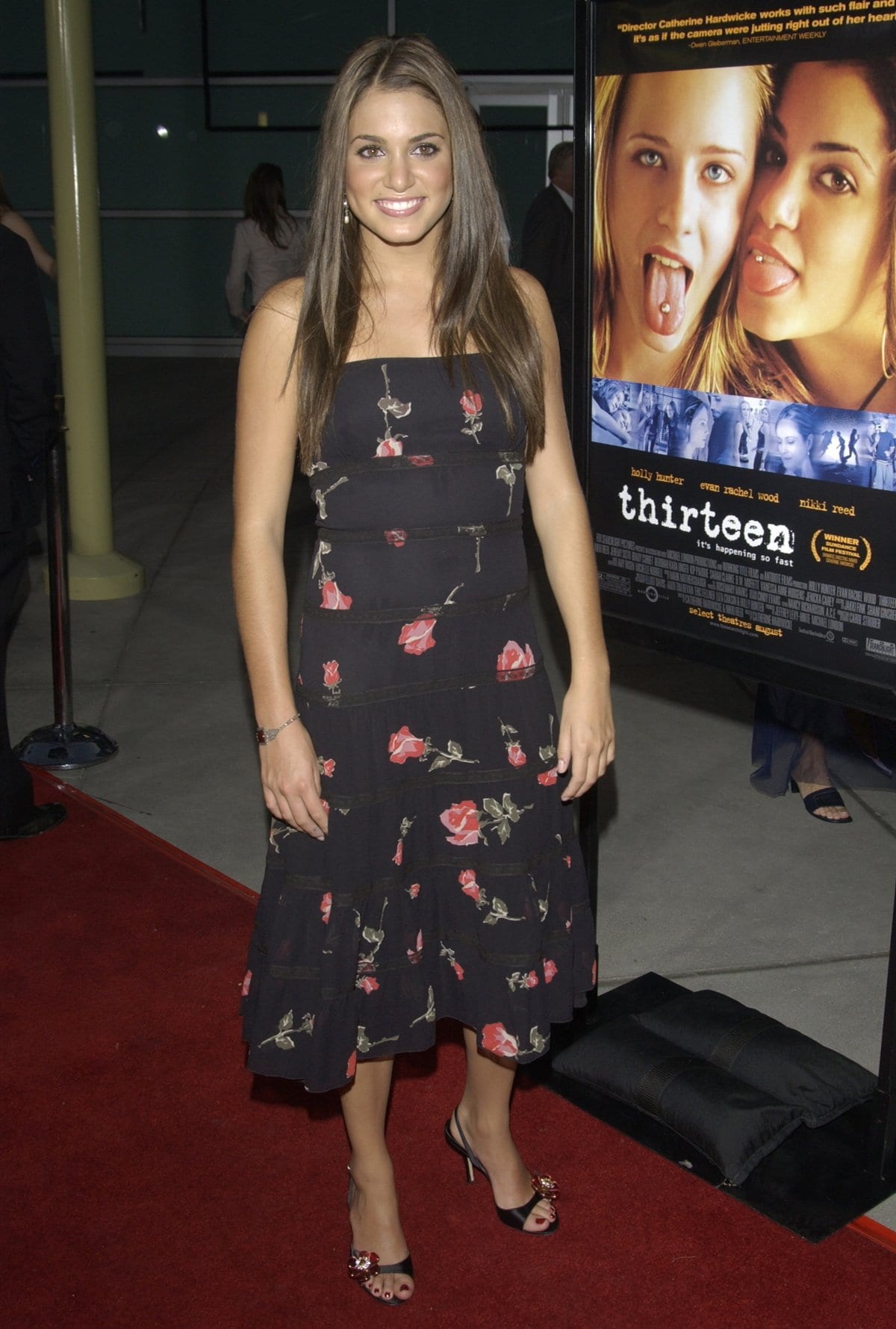 Nikki Reed was 14 years old when Thirteen premiered at the Sundance Film Festival in January 2003 (Credit: Featureflash Photo Agency / Shutterstock)
Reed's experiences as a teenager were much more exciting than Hardwicke's, and in an interview with the Los Angeles Times, Hardwicke commented that at thirteen, "Suddenly drugs are a possibility, suddenly sex is a possibility, suddenly driving is a possibility" and that "there's something powerful here, something electric."
Of course, powerful these themes would be present within the film Thirteen, which was shot and released in 2003, when Nikki Reed was 14 years young.
The Release of Thirteen
Thirteen was produced on a tight budget of $2 million (which was mostly independently raised by Hardwicke) and a tight shooting schedule, with shooting being completed within 24 days.
The film was shot using 16mm film, which was a cost-efficient measure but added a unique aesthetic to the visual style of the film.
Knowing that Reed would not bring enough star appeal to the production, Hardwicke cast a 14-year-old Evan Rachel Wood in the lead role of Tracy Freeland, while Reed would be cast as the supporting character Evie Zamora.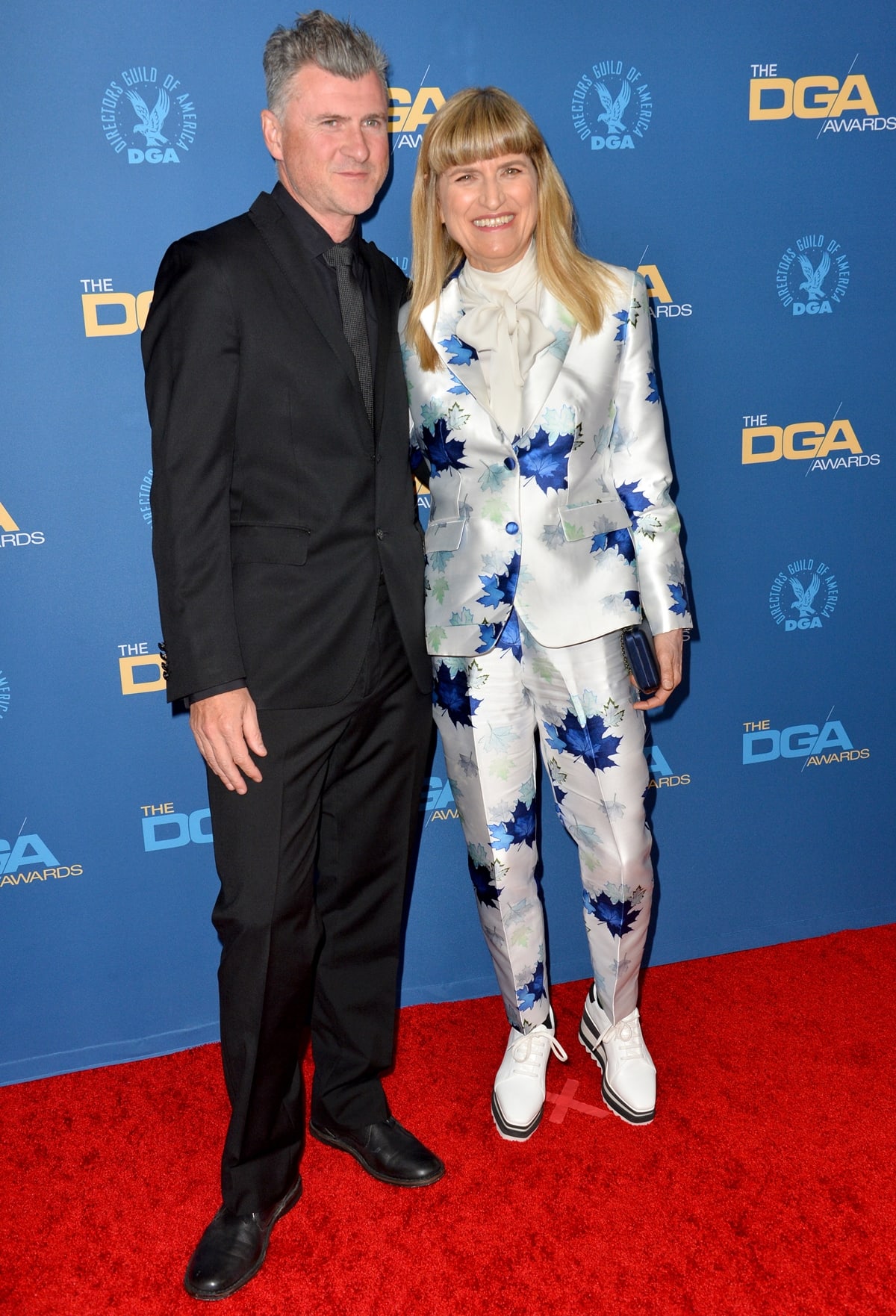 Catherine Hardwicke and her husband Jamie Marshall attend the 72nd Annual Directors Guild of America Awards at The Ritz Carlton on January 25, 2020, in Los Angeles, California (Credit: Featureflash Photo Agency / Shutterstock)
While it wasn't Wood's first leading role in a Hollywood production, it is often seen as her first breakthrough role, and following the release of the film, Vanity Fair would name Wood one of the It Girls of Hollywood in their July 2003 issue.
When the film was released, it would prove to cause a shockwave within American society. Never before on Hollywood screens were young children shown committing such scandalous acts as smoking cigarettes, indulging in hard drugs (including inhaling computer dust-off spray), and attempting to seduce older men.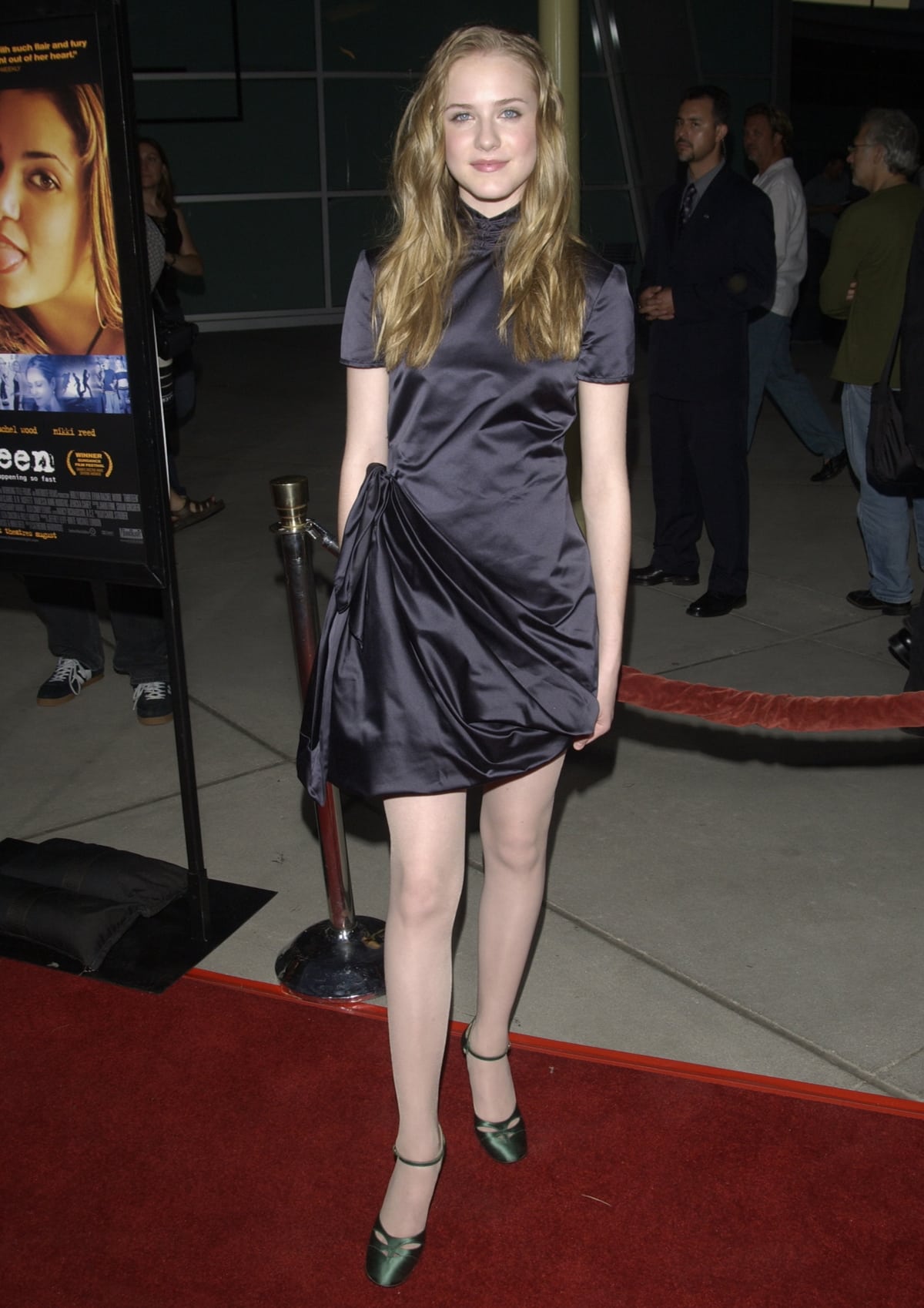 For her performance in Thirteen, Evan Rachel Wood was nominated for a Golden Globe Award as Best Actress – Drama and for a Screen Actors Guild (SAG) Award for Best Actress (Credit: Featureflash Photo Agency / Shutterstock)
Despite the controversy that the film caused, Thirteen would prove to be a sleeper hit and ultimately grossed $10.1 million throughout its limited release to 243 theatres in the United States.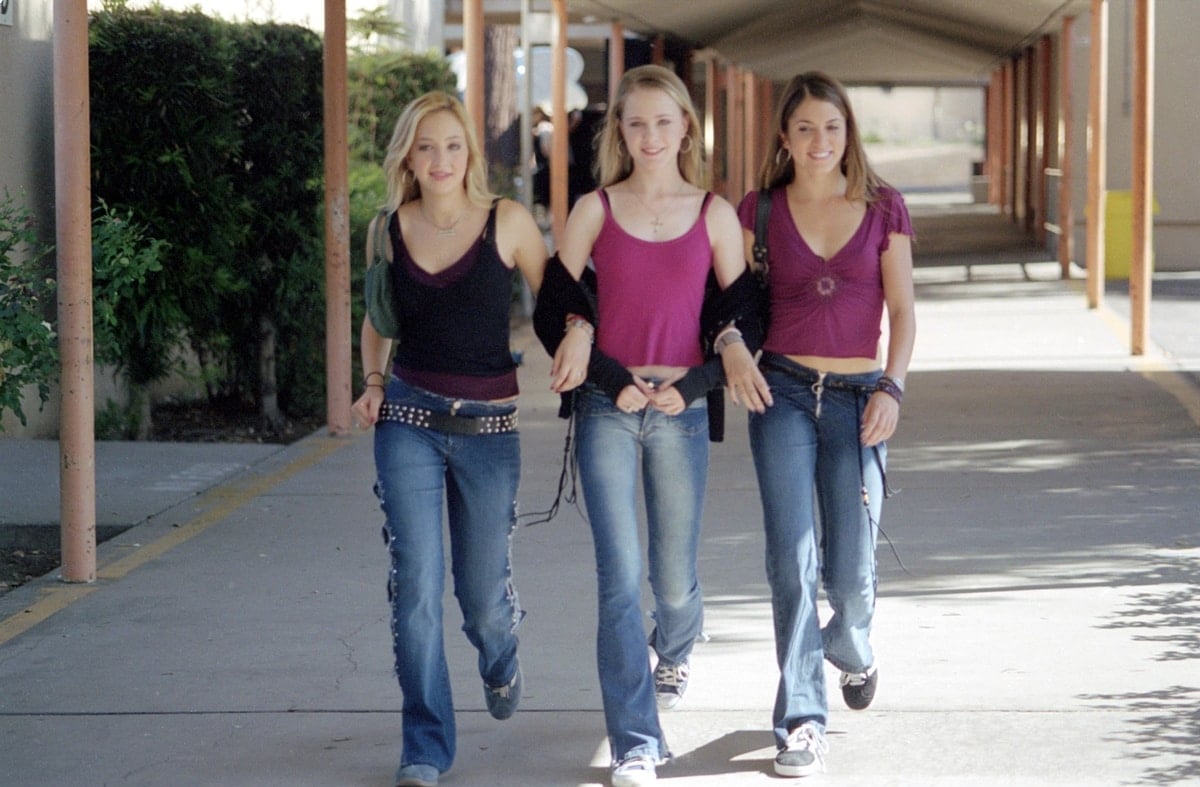 Jenicka Carey, Evan Rachel Wood, and Nikki Reed starred in a film about substance abuse, sex, and crime (Credit: Fox Searchlight Pictures)
Critical reception was overwhelmingly positive, with The Hollywood Reporter calling the film "a chilling look at a pair of contemporary Valley girls—13-year-olds who are way beyond their years but also are nearly beyond repair".
The popularity and controversy the film caused certainly put Nikki Reed on the map as somewhat of an unruly young star, as she would continue to be typecast as young rebellious teenagers in the roles she accepted following Thirteen, including her role as Kathy Alva in Lord of Dogtown (which was also directed by Catherine Hardwicke).
Victor Rasuk as Tony Alva and Nikki Reed as Kathy Alva in the 2005 American biographical drama film Lords of Dogtown (Credit: Sony Pictures Releasing)
Interestingly enough, the film would also prove to be the big-screen debut of Vanessa Hudgens (long before her Disney Channel fame), who plays the small role of Noel, a straight-edged friend of Tracy before she begins her rebellious ways.
Reed's Regrets With Thirteen
Despite the success of the film (especially in the context of being an accomplished screenwriter at the ripe young age of thirteen), Nikki Reed has shared numerous regrets regarding the writing and production of Thirteen.
One regret that Reed has shared regarding Thirteen was the depiction of her father within the film. In the film, Tracy's (the protagonist, who is based on Nikki Reed herself) father is depicted as an absent figure, a man more concerned with his career goals than with his relationship with his daughter.
In an interview with the Huffington Post, Reed stated that her depiction of her father "…was from one kid's perspective and not a well-rounded one. You get older and it's like, how dare I portray my father as being a totally vacant careless schmuck?".
Nikki Reed regrets some parts of Thirteen and the depictions of her mom and dad in the movie (Credit: DFree / Shutterstock)
As children, our perspective of our parents can often be distorted and flawed, and the fourteen-year-old Reed was no exception to this fact.
In addition to her regrets of the depiction of her father in Thirteen, Reed also had regrets in the depiction of her mother in the film.
Nowadays, she has stated that she has a much better relationship with her mother, contrary to the depiction of their relationship in the film.
In the film, Tracy's relationship with her mother is combative and rocky. Reed attributes this maturation of their relationship to the film, claiming that the writing and making of Thirteen "…helped broaden my perspective."
Nikki Reed's Past and Present
Reed had a unique situation growing up, as her childhood (and its natural flaws) were all depicted through her perspective in the film Thirteen.
Despite this, Reed would mature into a well-adjusted young actress, landing popular roles such as Rosalie Hale in the Twilight series of films, and recurring roles in multiple popular television series, such as The O.C. and Sleepy Hollow.
In recent years, Reed has also acted in multiple music videos for musicians like The Black Eyed Peas, and Lady Gaga. She even lent her hand in directing a music video for the American pop-folk duo The Sweeplings, in 2016. She has continued her passion for writing as well and is currently developing a script for a period piece set in 1960-1980 New Zealand.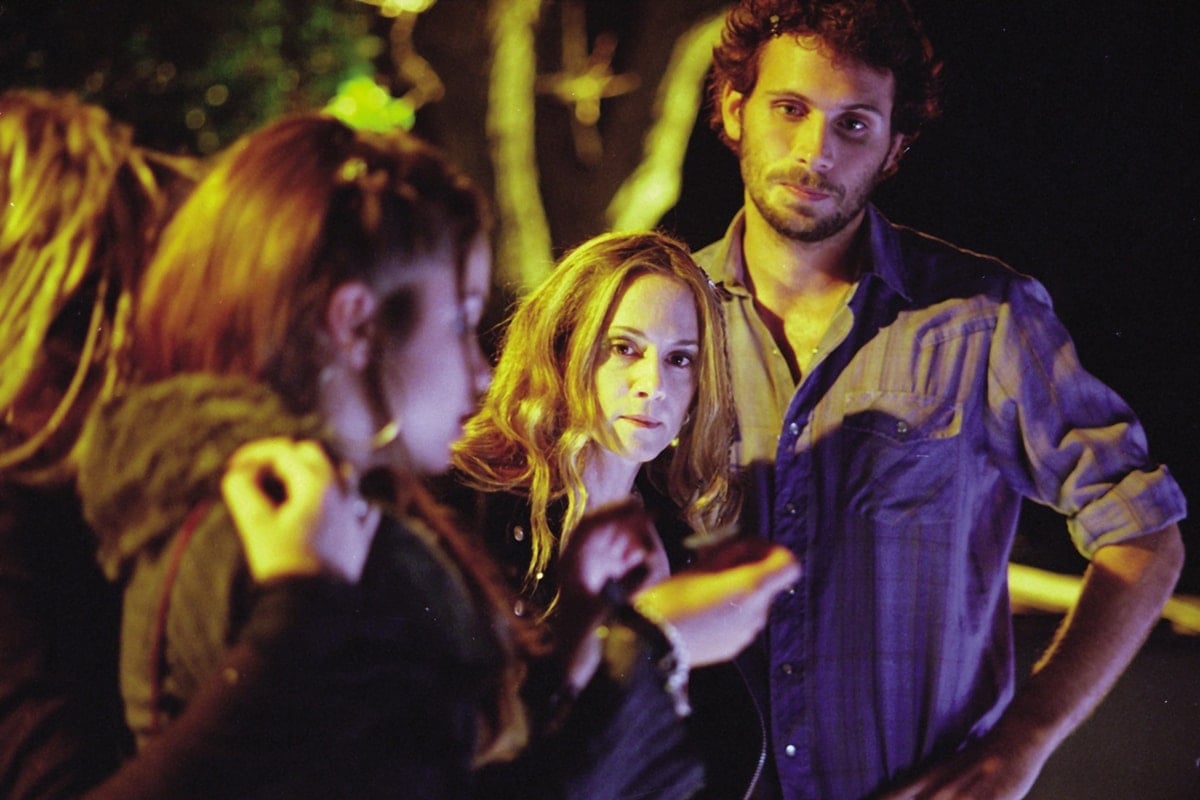 Jeremy Sisto as Brady and Holly Hunter as Melanie Freeland in Thirteen (Credit: Fox Searchlight Pictures)
Showing her versatility as a creative mind, she also owns her own sustainable jewelry line called Bayou with You and works with American computer company Dell to turn recycled electronics into sustainable jewelry.
Recently, she was appointed the creative director and strategic advisor for a vegan sneaker line called Loci.
Needless to say, Nikki Reed has proven that he has an affinity for using her creativity in multiple aspects of entertainment and business, including directing, writing, and operating her own brands. She has certainly matured from the rambunctious thirteen-year-old she depicted in Thirteen.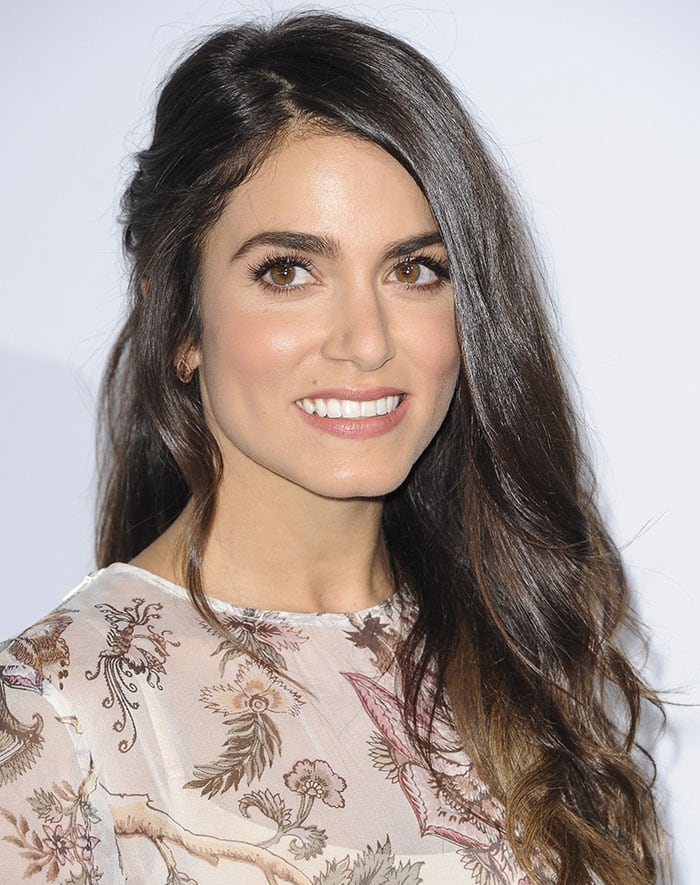 Nikki Reed wears her hair half-up at the 2016 WE Day California event held April 7 at The Forum in Inglewood (Credit: WENN)
In April 2016, Nikki Reed and Nina Dobrev's ex Ian Somerhalder were getting ready to celebrate their first wedding anniversary, and the couple looked like they were still in the honeymoon period when they attended the 2016 WE Day California event.
The lovebirds posed for pictures on the blue carpet, with Ian's hands around his wife's waist. He looked handsome in a black suit with a white shirt underneath, while Nikki looked pretty in a floral dress by Zimmermann.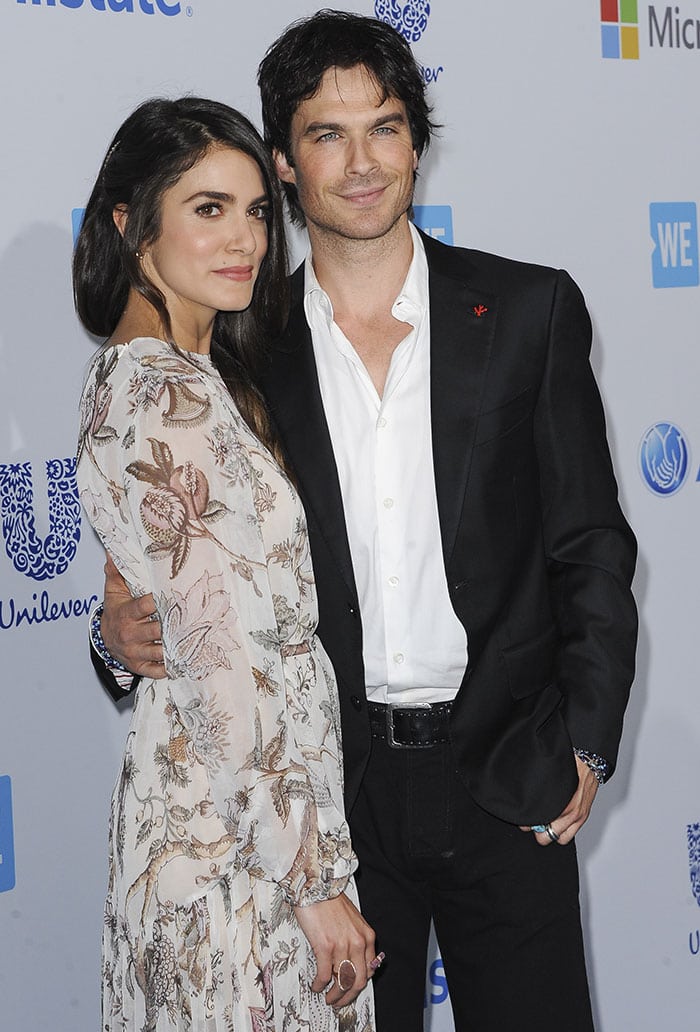 Nikki Reed and Ian Somerhalder pose for photos at WE Day California (Credit: WENN)
The "Sleepy Hollow" star opted for her signature feminine style, wearing a flowing floral dress with a cinched waist, long sleeves, and an ankle-length hemline.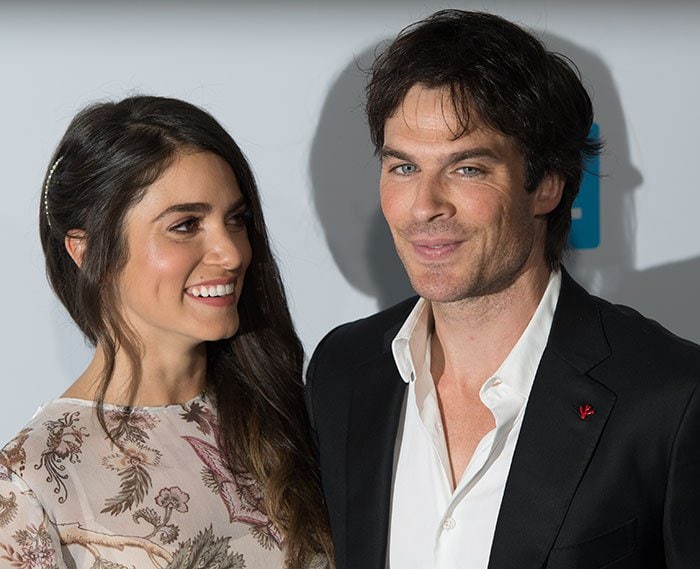 Nikki Reed and Ian Somerhalder share affectionate looks on the blue carpet of WE Day California (Credit: WENN)
She styled the look with a pair of earrings, several statement rings, and a pair of lace pumps.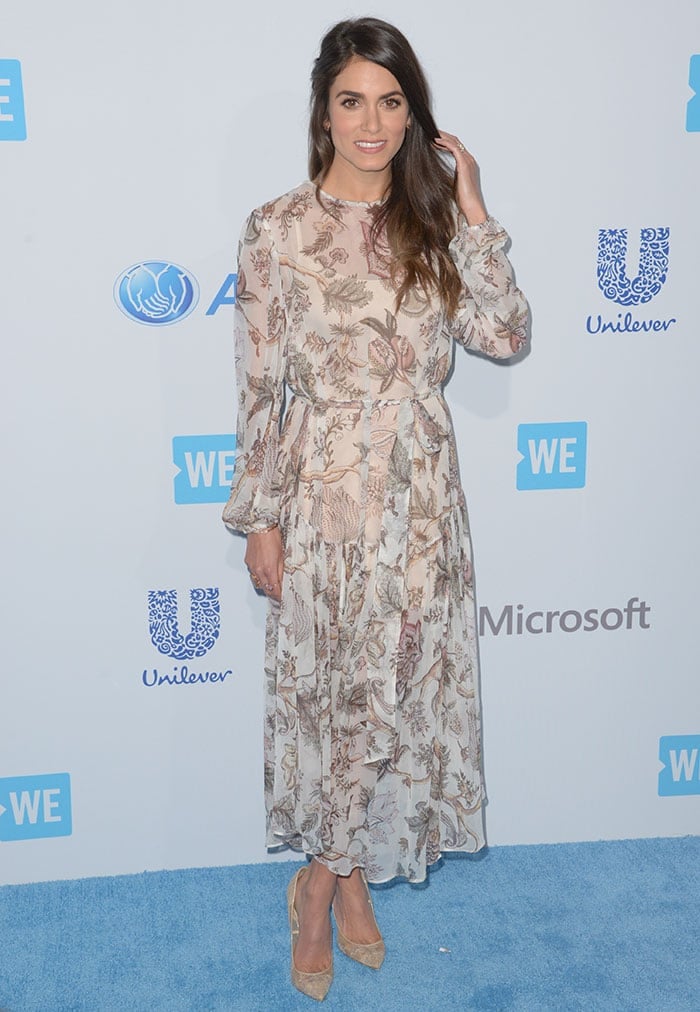 Nikki Reed wears a feminine Zimmermann dress on the blue carpet (Credit: WENN)
She completed the girly and sophisticated look with a side-swept wavy hairstyle and flawless makeup.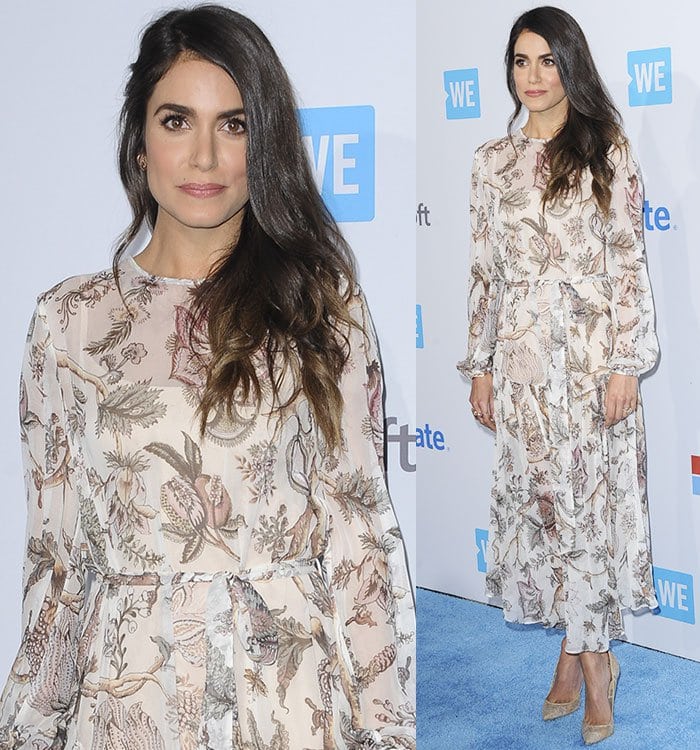 Nikki Reed wears a printed chiffon Zimmermann dress (Credit: Charlie Steffens / Apega / WENN)
Nikki's pumps are the Jimmy Choo "Anouk" pumps, which feature an embroidered lace pattern, patent leather trim, pointed toes, and about 4.7-inch heels.
Nikki Reed's feet in lace Jimmy Choo pumps (Credit: WENN)
Nikki Reed's feet neutral-toned lace "Anouk" pumps (Credit: WENN)
You can get these Jimmy Choo pumps at Farfetch and Mytheresa.
Jimmy Choo "Anouk" Lace Pumps, $750