Kim Kardashian opened up about her relationship with Kanye West in a November 2019 interview with The Cut. The KKW Beauty mogul told the magazine that though they have their issues and differences, the relationship has always been "fun."
"The one consistent thing is our relationship has never stopped being fun," Kardashian explained. "And it's okay to not understand each other. It's okay to not have the same exact feelings all the time. It's just about figuring out, 'How do we grow from that?' or 'What's the lesson from that?' and giving each other space and time to figure that out."
Kim Kardashian says she is still together with Kanye West because the relationship has always been "fun"
She also praised her husband and his recent accomplishments, including a newfound interest in architecture and a growing real-estate portfolio. According to the Associated Press, Kanye was recently denied a permit to build an amphitheater on his ranch in Wyoming.
"You should see what he's working on now. All home stuff. He's fascinated with buildings and homes. He wants to do low-income housing, and have the design be elevated: simple and cool and affordable. … He's building the community," the ShoeDazzle founder continued.
While it's pretty easy for many of us to fall asleep on an airplane, we usually don't get the same luxury when going through airport security checkpoints.
But, it looks like North West is allowed to sleep through the Transportation Security Administration process.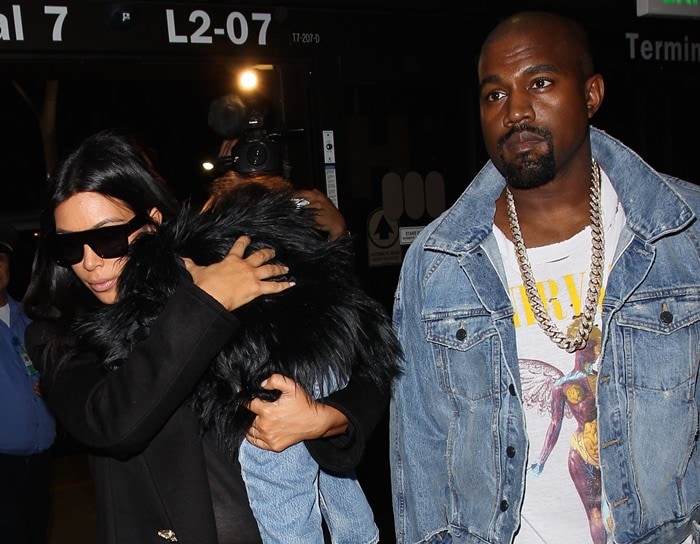 Kim Kardashian, Kanye West, and North West enter Los Angeles International Airport on September 5, 2015
In September 2015, Kim Kardashian carried her adorable two-year-old while heading into LAX night in Los Angeles. She was joined by her smiling husband, Kanye West.
North West sleeps on the shoulder of Kanye West as her family enters the LAX airport
The then 34-year-old pregnant reality star and her small family made their way to a flight to New York.
Kim concealed her pregnant belly with a long coat styled with a sheer black top and "620" ripped super-skinny mid-rise jeans from J Brand.
Kanye West goes through security at LAX in a denim jacket and printed white t-shirt
Kim finished her look with a pair of black patent leather "Chaos" ankle-strap sandals from Manolo Blahnik.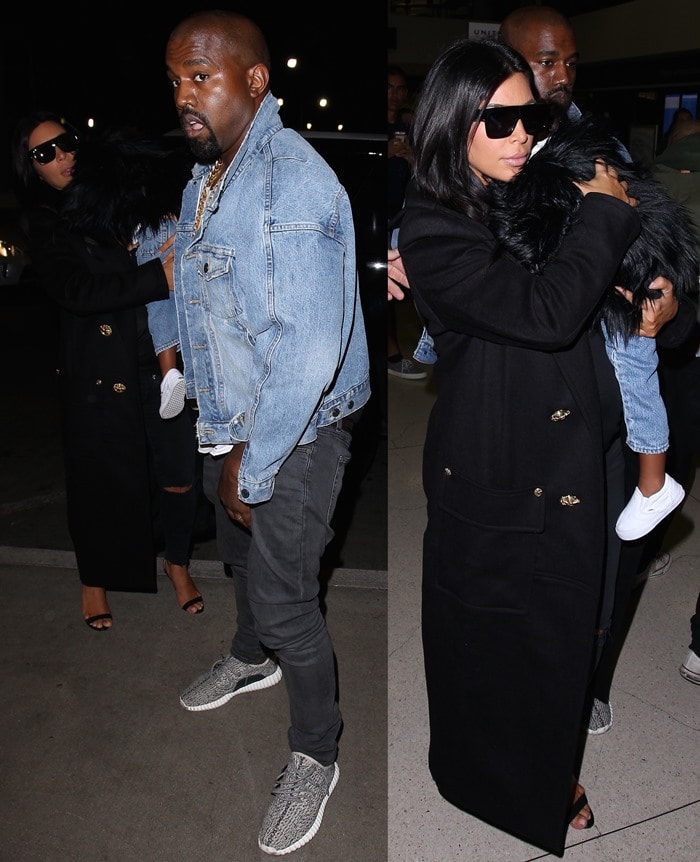 Kim Kardashian, Kanye West, and North West evade the paparazzi as they enter LAX
Unsurprisingly, Kanye sported white Adidas Yeezy "350 Boost" sneakers.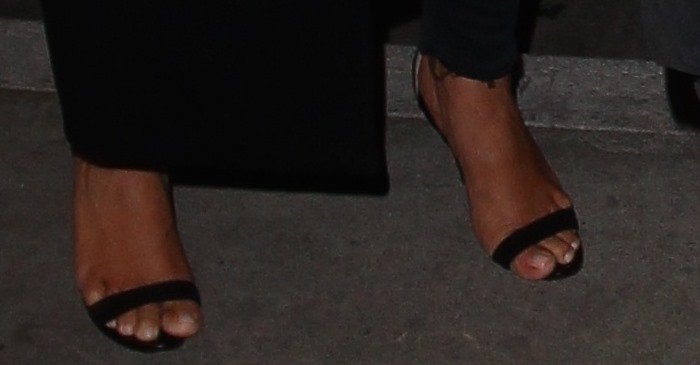 Kim Kardashian shows off her feet in TSA-friendly Manolo Blahnik sandals at LAX
You can find the classic open-toe "Chaos" ankle-strap sandal at Nordstrom.
This style features a covered heel counter, slender ankle straps, patent leather-covered heels, and circular top pieces.
Manolo Blahnik "Chaos" Ankle-Strap Sandals, $725 at Nordstrom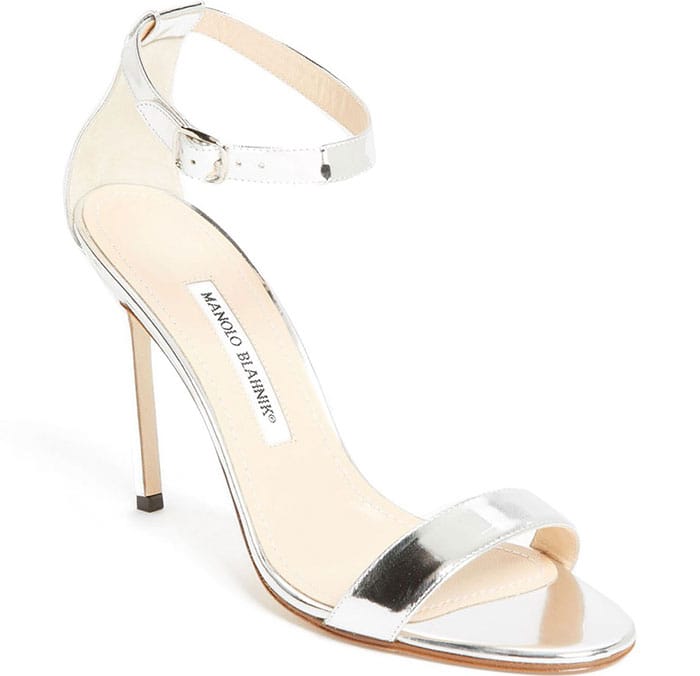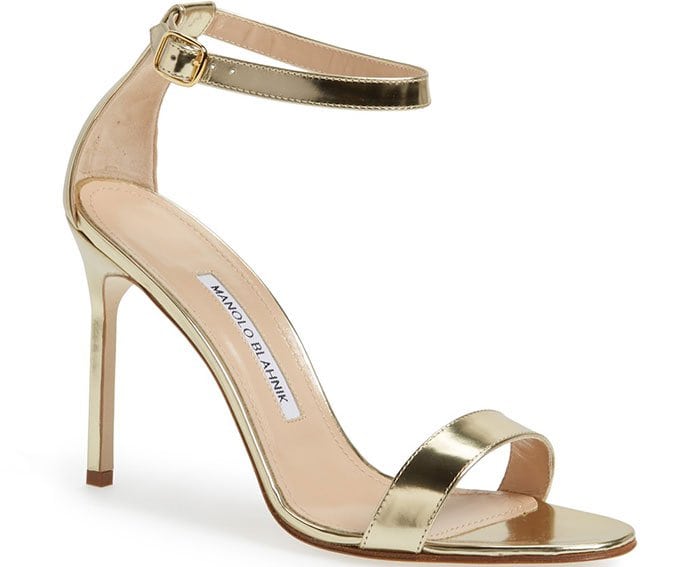 Credit: WENN