We all know Kim Kardashian gets ridiculous amounts of money just for tweeting about a certain product or showing up to a party, but this latest might be the biggest and most ridiculous one yet (because it's something we would gladly do for life).
Kim Kardashian promotes shoes from the American online fashion subscription service ShoeDazzle
Just for talking about, picking out, modeling, and wearing shoes, Kim Kardashian has been bestowed a whopping $40 million investment for her membership-based personalized fashion website ShoeDazzle.
Kim Kardashian co-founded the online shoe store ShoeDazzle in 2009
Kim is now officially on her way to becoming a Jessica Simpson and could very well be one of the top fashion forces to be reckoned with in the very near future.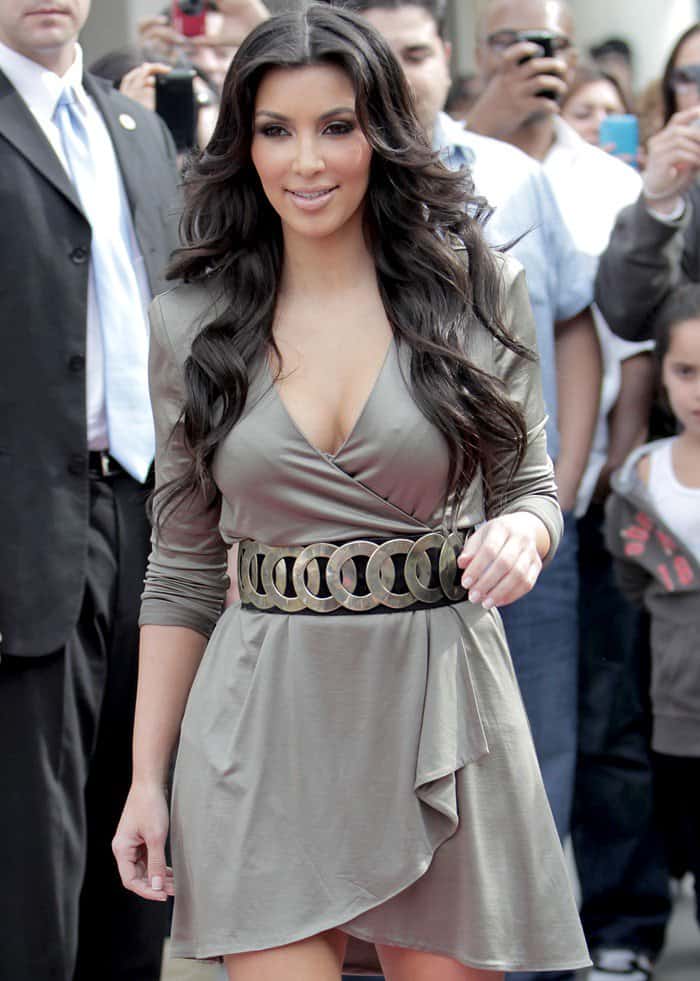 Kim Kardashian wears a belted Kardashians by Bebe wrap dress
The multi-million dollar funding comes from venture capital firm Andreessen Horowitz, which we think knows just exactly where it's at.
Not only because they've made an investment in one of our absolute favorite things (shoes) but also because of their other investments.
Kim Kardashian helps celebrate the opening of the new ShoeDazzle kiosk at Westfield Century City Shopping Mall in Los Angeles on January 29, 2010
What other investments do you ask? Oh, just in some of the TOP new technology companies out there.
You may have even heard of some of them: Groupon, Foursquare, Skype, Twitter, and a little (read: LARGE) company called Facebook.
Brian Lee, Kim Kardashian's business partner and co-founder of ShoeDazzle says that they're planning to use the $40 million to expand into new categories and internationally.
We'll definitely be awaiting what ShoeDazzle will add to their monthly selections in the future how they're going to handle the differences in fashion tastes across the UK, South America, and Asia.
Personalized selections, social shopping, and ShoeDazzle shoes are… the next big thing?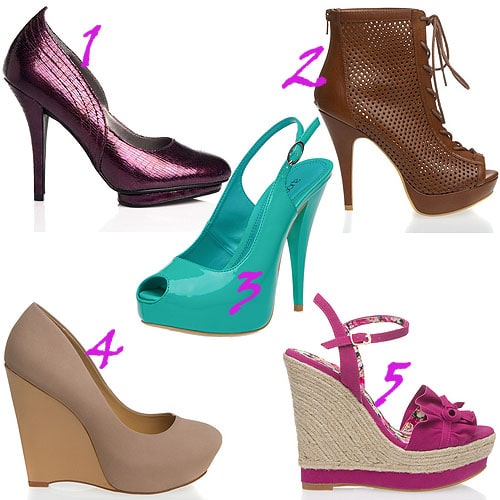 'Torcia' faux snakeskin scalloped edge platform pump in purple
'Marguerite' perforated lace-up bootie in tobacco
'Zinnia' peep toe platform slingack in green
'Ciji' faux suede round toe platform wedge in taupe
'Bardot' ruffled espadrille wedge in fuchsia
All of these shoes can be bought for just $10 when you sign up at ShoeDazzle.