While Kanye West is busy making controversial outbursts on Twitter (and most recently on "Ellen"), Kim Kardashian has been strongly and silently standing by her husband's side.
Kim Kardashian wears modern Givenchy sunglasses with glossy frames
We take this to mean their marriage is going well. Perhaps the public Kanye is different from the private Kanye, as indicated by his public show of respect for family members who have passed away.
Kim Kardashian arrived at the Heathrow Airport with husband Kanye, who wore a shirt imprinted with the faces of his late mother, Donda West, and Kim's late father, Robert Kardashian.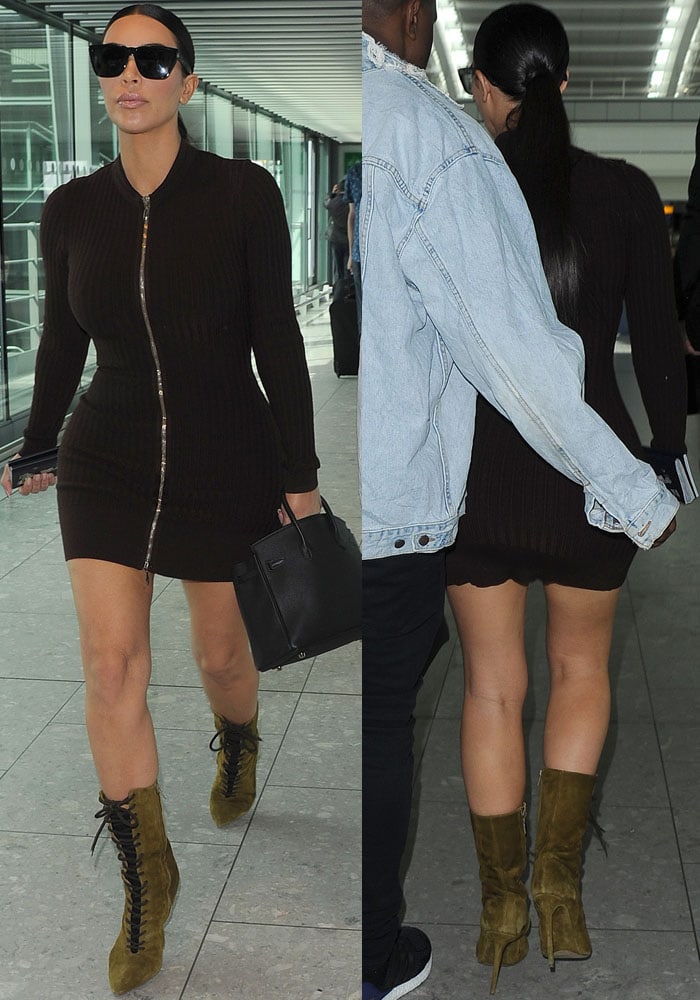 Kim Kardashian flaunts her legs in a body-hugging ribbed dress at Heathrow Airport in London on May 22, 2016
Kim arrived at the airport in a simple, body-hugging ribbed dress with zipper detail in front.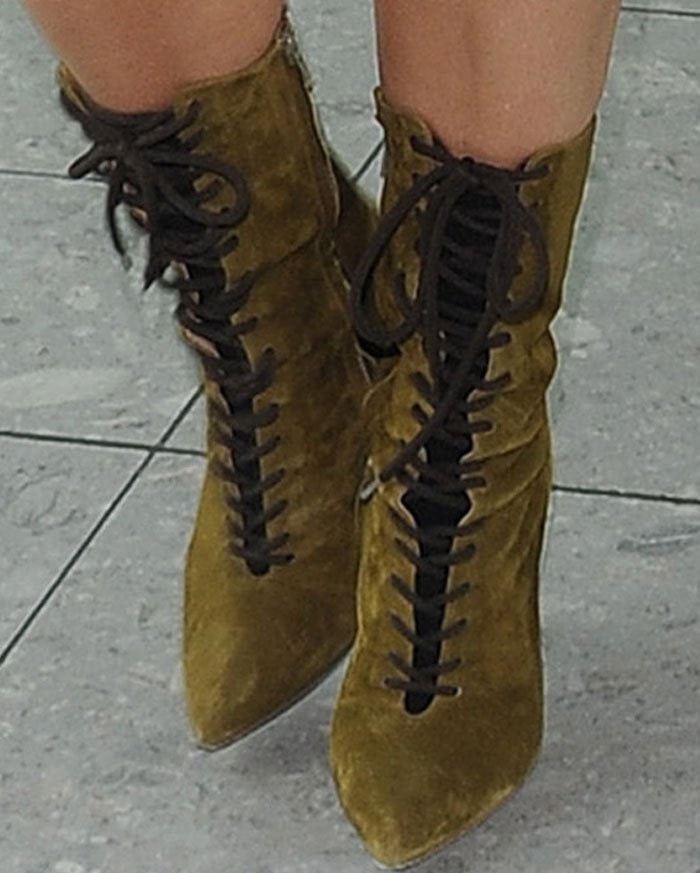 Kim arrives in London wearing suede lace-up boots from her husband Kanye West's Yeezy line
The reality television star dressed up her LBD with a pair of Givenchy sunglasses, a black Hermés Birkin tote, and her recent favorite: Yeezy lace-up boots from her husband's creative mind, of course.
Kim Kardashian and Kanye West enter the London leg of their anniversary trip, with Kanye wearing his memorial shirt for his late mother and Kim's late father
Kim hasn't publicly grieved over her father's passing lately, but Kanye seems to be an entirely different story. Kanye tweeted a sentimental post dedicated to his late mother earlier this month as he was going through her storage.
Kim's Yeezy boots are not out yet, but you can check out a similar boot from Steve Madden at Zappos and Nordstrom.
Steven Madden Freemee Green Nubuck Boots, $149.95 – $149.99
Credit: Will Alexander / WENN