We just pitted them against each other and today, Kim and Khloe Kardashian have given us a reason again to compare them.
The two sisters were the brand ambassadors at the Hairfinity Hair Vitamins Launch Party held at Il Bottaccio in London on Thursday. Standing next to each other on the pink carpet, Kim and Khloe made the difference in their style preferences all the more apparent.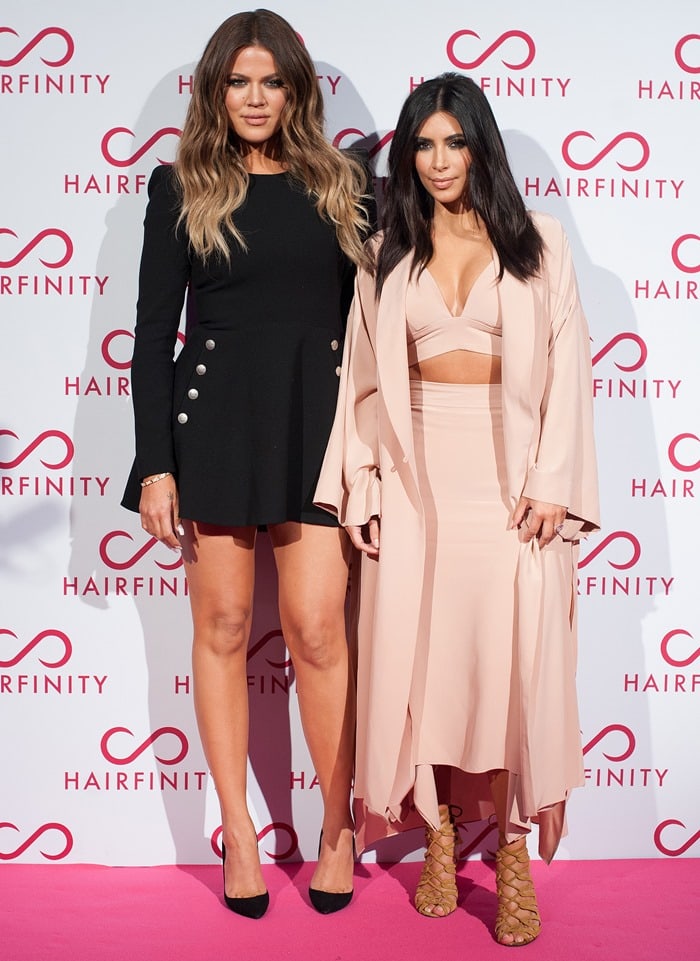 Khloe Kardashian and Kim Kardashian at the Hairfinity Hair Vitamins Launch Party at Il Bottaccio in London, England, on November 8, 2014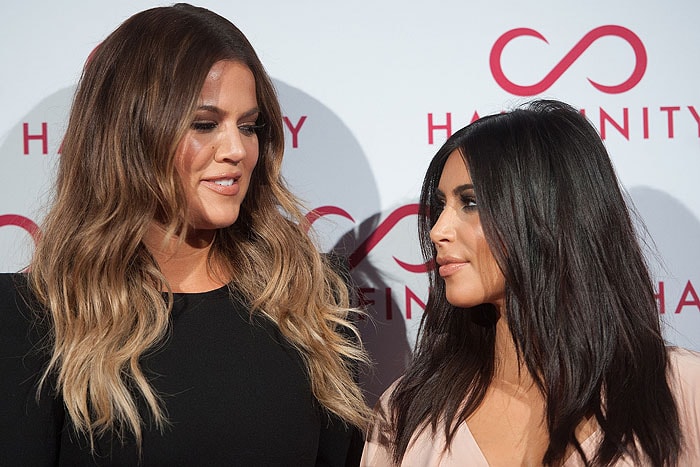 Sisters Khloe and Kim Kardashian modeling their Hairfinity Hair Vitamins–infused tresses
In what has now become her go-to look, Kim was draped in a long robe-like coat. A tonal nude bralet top and a midi skirt that showed off lots of cleavage balanced out what the coat kept covered. Slightly messy bedroom hair and smoky eyes matched this boudoir-inspired outfit. Kim finished her Juan Carlos Obando ensemble with Hermès lace-up sandals, which are clearly her current go-to shoes.
Kim Kardashian working her signature stance in a pale pink bralet, a midi skirt, a drapey overcoat, and Hermès lace-up sandals
Khloe went for a fiercer but still sexy look in a long-sleeved LBD. Sharp shoulders and silver buttons down the sides of the flared skirt lent an even stronger military feel to her style. White nails that were almost as sharp as the Christian Louboutin "So Kate" stilettos on her feet completed her outfit. Like Kim, Khloe wore her hair down in loose waves to display the results of using Hairfinity Hair Vitamins.
Khloe Kardashian giving the cameras a toothy smile in a long-sleeve LBD and Christian Louboutin black suede pumps
Christian Louboutin "So Kate" suede pumps on Khloe Kardashian and Hermès lace-up sandals on Kim Kardashian
Whose look at this event do you prefer more — Kim's soft and sexy bedroom style or Khloe's sharp and fierce military style?
Kim's Hermès sandals are sold out now, but we included lace-up alternatives in the posts where she wore them with matching Balmain blazer outfits with Kanye and with a body-flaunting white tank top and a tight black skirt.
Khloe's Christian Louboutin 'So Kate' pumps are available at Nordstrom.
Hermès Strappy Lace-Up Sandals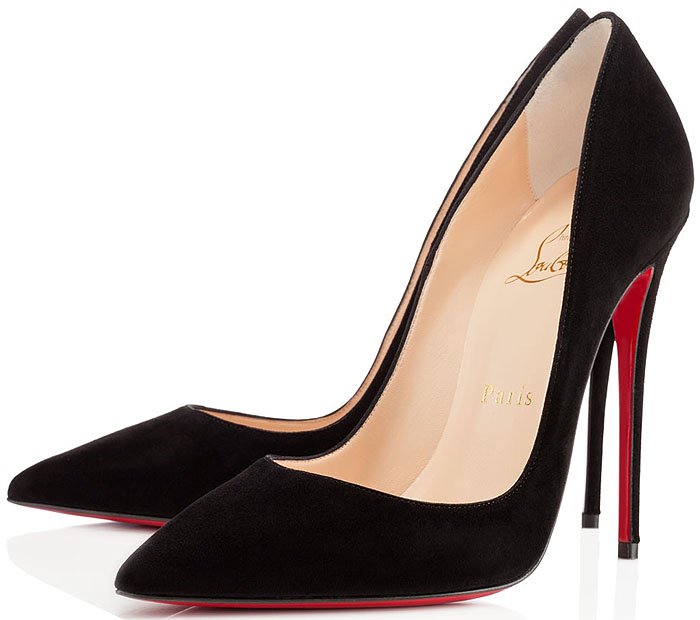 Christian Louboutin "So Kate" Pumps in Black Suede, $675
Credit: Daniel Deme / WENN