Kimberly Wyatt is pregnant, but a growing belly is not going to stop the blonde bombshell from looking fierce and fashionable.
During the launch of her fragrance line at the Westfield London shopping center, the former Pussycat Dolls member rocked a glamorous ensemble consisting of a turquoise blue mini dress paired with a leopard-print coat, a floppy hat, and black thigh-high boots.
Thigh-high boots speak volumes, and so does leopard print, so we were initially overwhelmed by the combination. But after a second glance, the mix surprisingly didn't look so bad. It takes a whole lot of personality to pull off wearing multiple statement extras, and thankfully, Kimberly was able to hold her own. Check her out below, and tell us if you agree.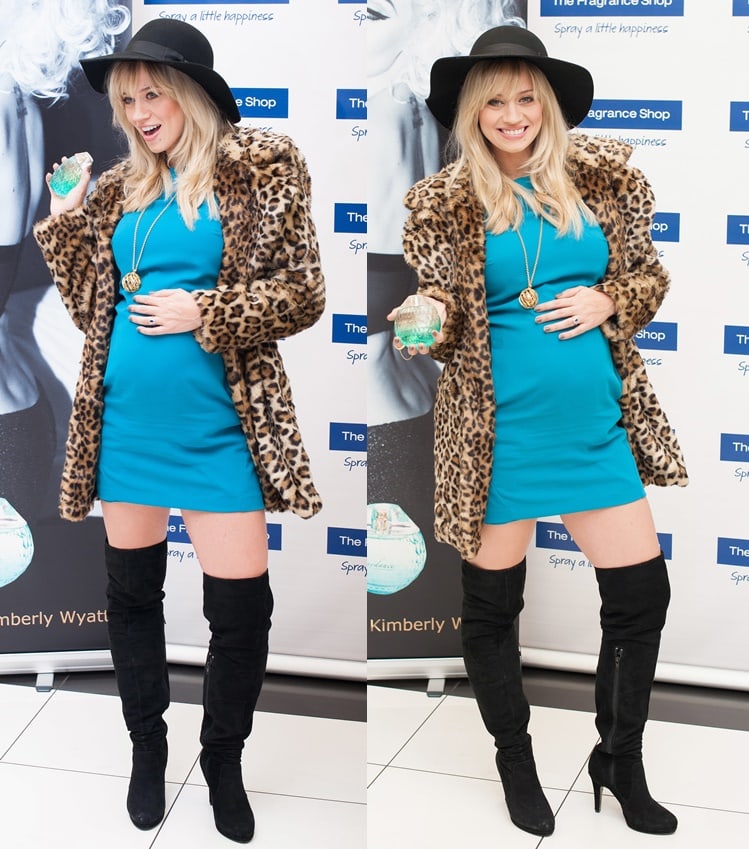 Kimberly Wyatt at the launch of her fragrance line at Westfield Shepherds Bush shopping center in London, England, on October 9, 2014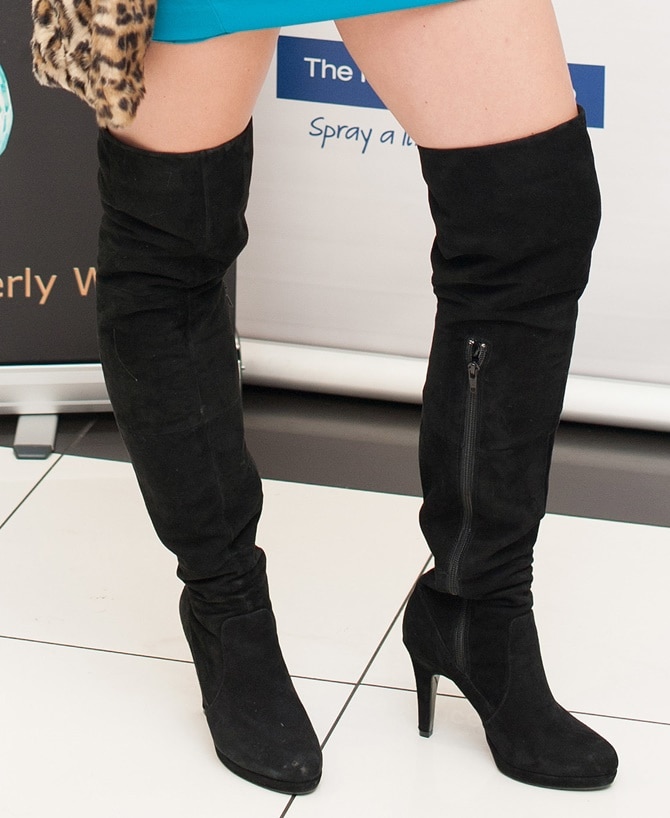 A closeup shot of Kimberly's thigh-high suede boots
If you had her thigh-high suede boots, would you wear the pair the way she did? Or would you be more conservative with your outfit choice?
We've yet to get the details on Kimberly's ensemble, but if you wish to replicate her style, allow us to leave you with these can-afford key pieces. We used a pair of over-the-knee boots from Ivanka Trump as our substitute. The "Sarena" boots feature stretchy shafts, so they'll fit your calves and thighs to a T. If it's too cold outside, wear this attire with black tights, and you're good to go: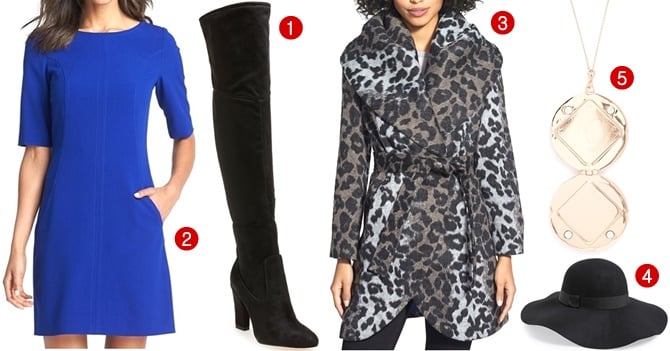 1. Ivanka Trump "Sarena" Thigh-High Suede Boots, $159 / 2. Tahari Seamed A-Line Dress, $128 / 3. Tahari Leopard-Print Coat, $198 / 4. David & Young Floppy Hat, $28 / 5. House of Harlow 1960 Medallion-Pendant Necklace, $58
Below is a closer look at those Ivanka Trump boots for you. They feature 3.75 inch heels, semi-pointed toes, and stretchable shafts that are 22 inches tall. Grabbing these boots will set you back $159 at Amazon.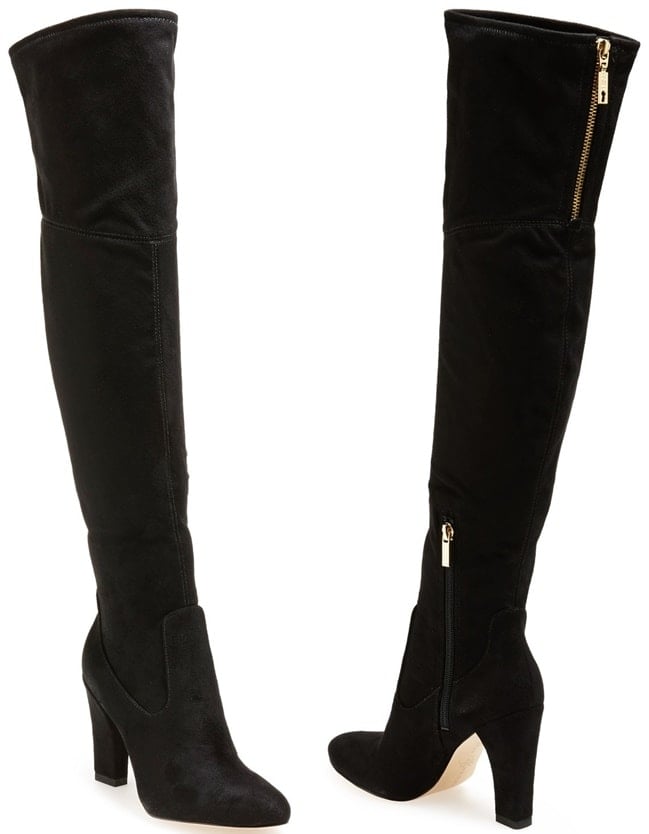 Ivanka Trump "Sarena" Thigh-High Suede Boots, $159
Credit: Daniel Deme / WENN