Known as one of the more logical siblings in the Kardashian trio, Kourtney Kardashian is showing no signs of distress at her split with baby daddy Scott Disick and is even including him in the equation of her life with her three kids.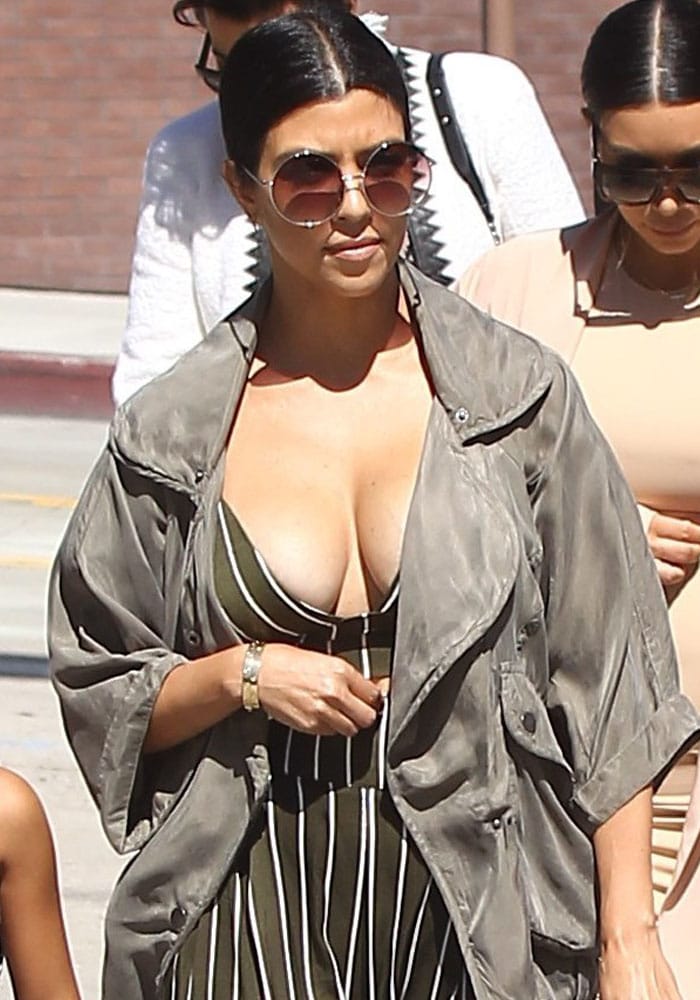 Kourtney Kardashian's cleavage-baring wide-legged pantsuit
Kourtney was reported to have gone to a family lawyer who is known for advocating joint custody, stating that the 36-year-old wanted her children to have their father in their lives.
Kourtney Kardashian in dark green pinstriped palazzo pants
Life goes on for Kourtney, who was photographed being assisted by Kris Jenner's boyfriend Corey Gamble, making her way through the flurry of fans and paparazzi before getting into her car.
Kourtney Kardashian's braided Gianvito Rossi heels
Kourtney wore a cleavage-baring wide-legged pantsuit under an unbuttoned anorak, which she paired with a fringed clutch and her Gianvito Rossi braided heels.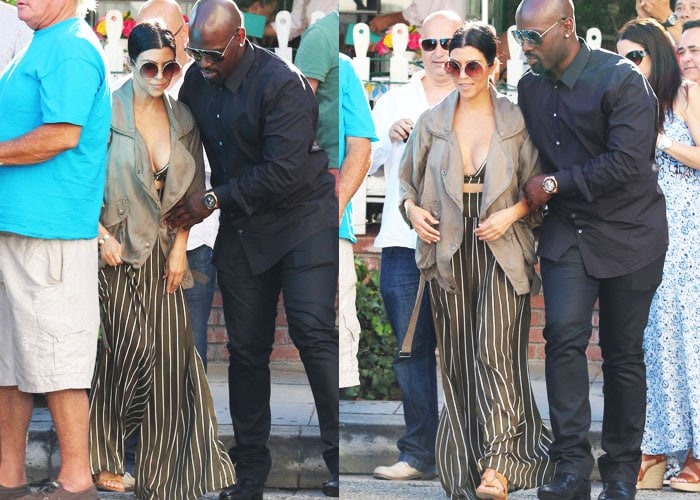 Kourtney Kardashian got assistance from her mother's boy toy
The Kardashian/Jenner family headed out to watch Phantom of the Opera in Los Angeles on July 26, 2015
Kourtney's recent it footwear has already been sold out across all online retailers, but we've got similar shoes from the Gianvito Rossi. Check them out at Nordstrom:
Gianvito Rossi Braided Suede Tie Sandal (SOLD OUT)
Gianvito Rossi Braided-Strap Sandals, $1,195
Gianvito Rossi Strappy Lace-Up Sandals, $995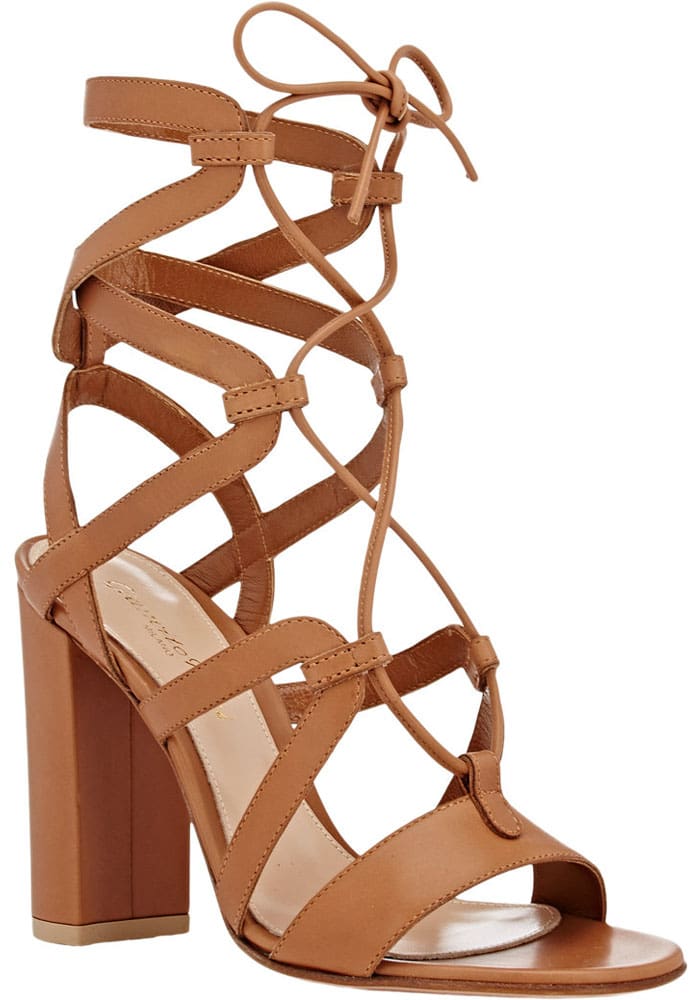 Credit: X17 Online's Youtube Account / WENN