In April, Kristen Stewart shocked her fans by dyeing her brown hair orange. Now, the 24-year-old actress has gone and pulled another shocker. At the Chanel Fall 2014 Couture show earlier this week, it was clear that her long tousled locks were no more. Kristen is now rocking the popular short style that has been referred to as "mom hair." Her hair hasn't been anywhere near this short since 2010 when she played Joan Jett in 'The Runaways'.
As if her new hairstyle wasn't bold enough, Kristen opted for a rather daring outfit to sit front row at the Chanel show. Her all-white look included a crop top, high-waisted Chanel Resort 2015 sheer pants, and Christian Louboutin "So Kate" pumps. She finished it all off with an insane statement necklace. With this look, Kristen has proven once again that she is nothing if not a rebel.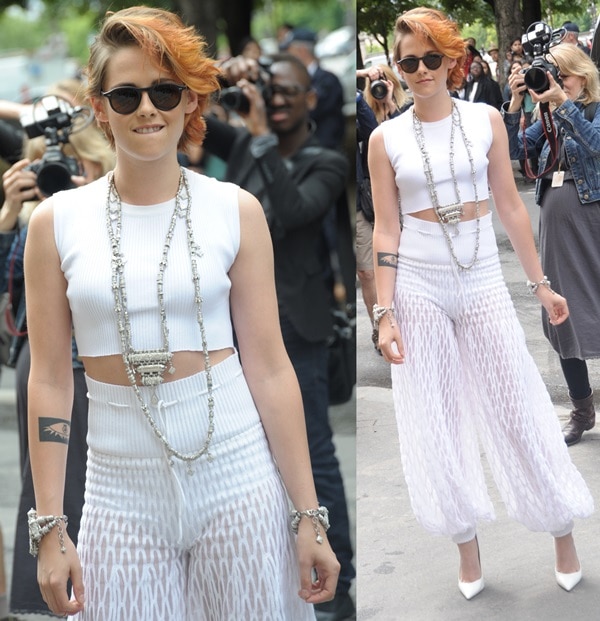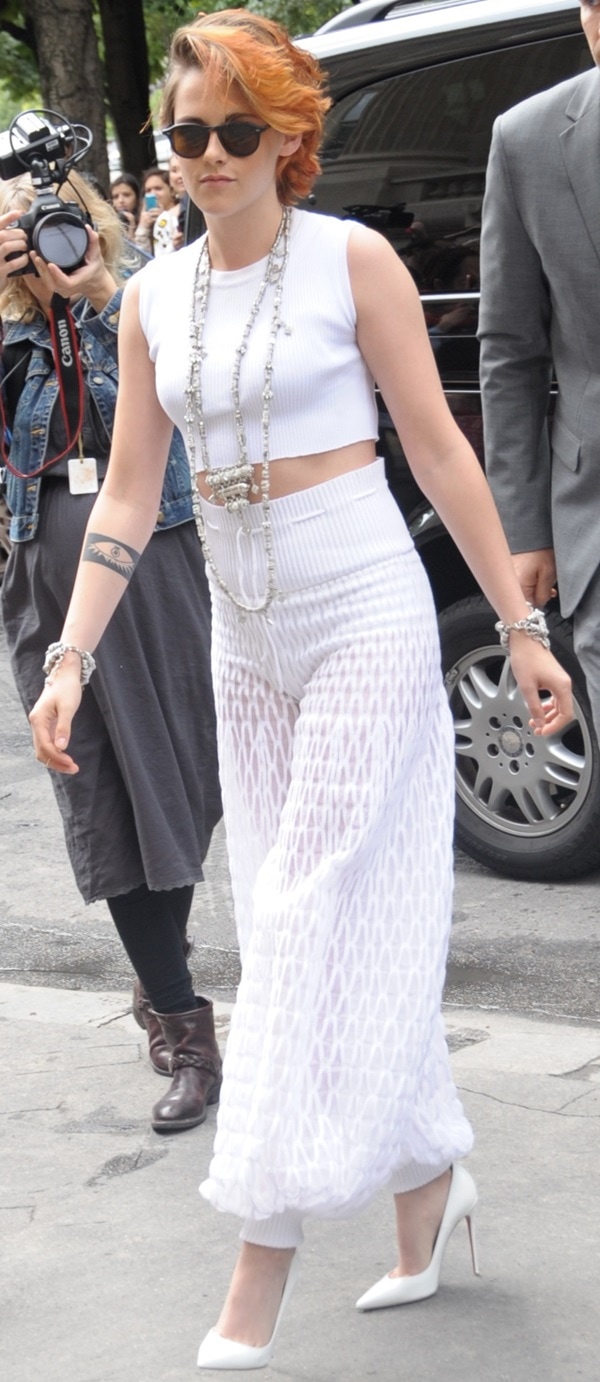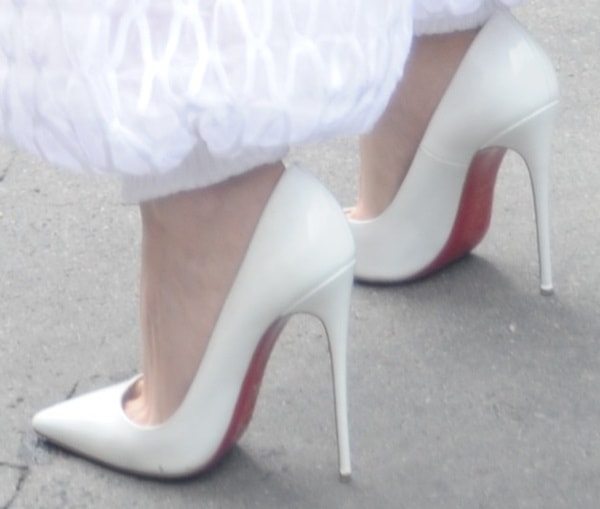 Kristen Stewart debuting a dramatic new look at the Chanel Fall 2014 Couture Show in Paris, France, on July 8, 2014
What do you think of Kristen's new look?
The 'Twilight' star is clearly fond of the Louboutin So Kate pumps as she's worn this style on several different occasions. Though the white version is no longer available, you can shop other variations of 'So Kate' at Neiman Marcus.
Credit: Chris.K//WENN