Kylie Jenner sure knows how to take a breakup well. After Tyga was seen cuddling up to a Kylie lookalike after their split, people were concerned about how Kylie would take the news.
Instead of locking herself up in her mansion, Kylie put on a tight dress and heels — and went to work.
The youngest Jenner was spotted post-split at the launch of Sugar Factory Brasserie in Las Vegas.
Kylie Jenner continues the grand opening celebration of Sugar Factory American Brasserie in Las Vegas at Fashion Show Mall on April 23, 2017.
Kylie shows off her figure in a Bec & Bridge dress
Kylie showed off her killer curves in a bodycon dress by Bec & Bridge, which hugged her hips and showed off her long legs. The 19-year-old showed off her pink pedicure in a pair of cotton candy blue Stuart Weitzman "Nudist" sandals, and attached hair extensions to her usually short locks to add to the sexiness of her ensemble.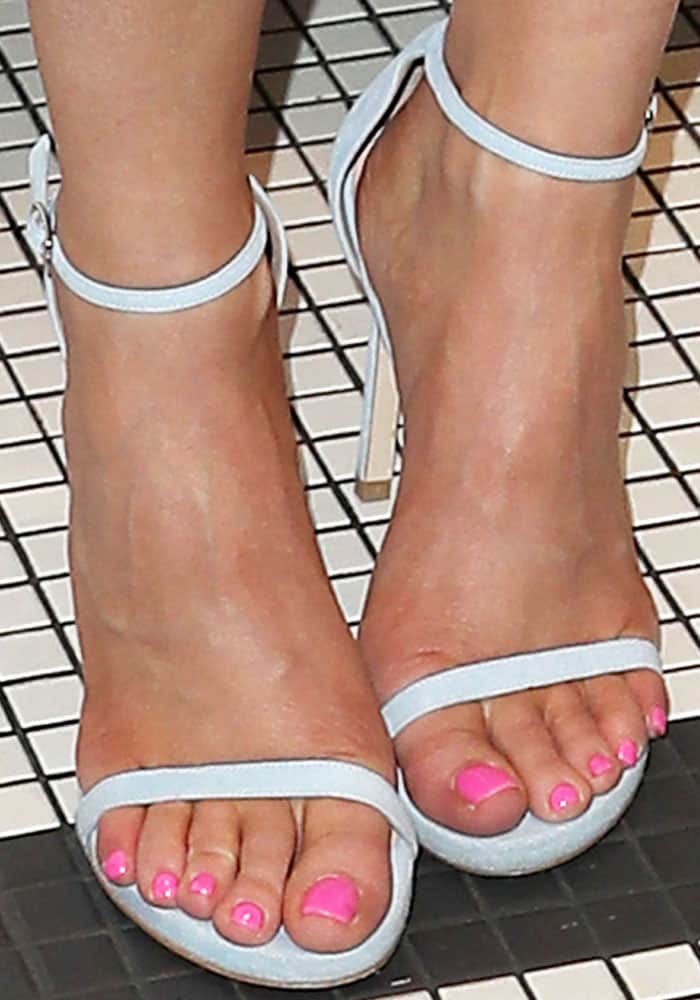 The younger Jenner goes for candy colors with a pink pedicure and a pair of cotton candy blue Stuart Weitzman "Nudist" sandals.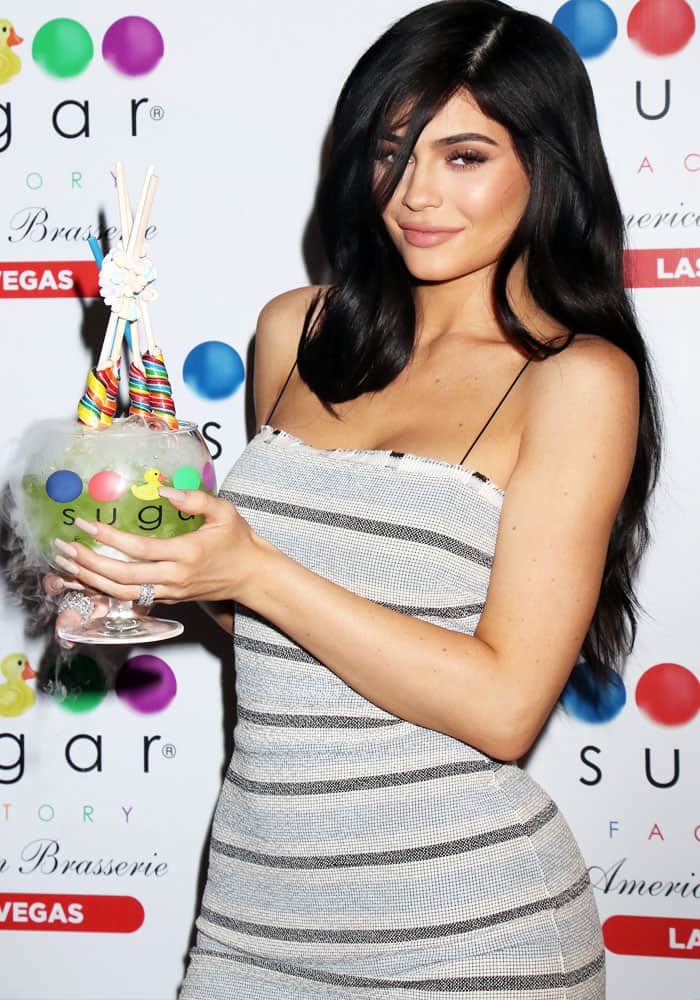 Kylie promotes the Sugar Factory Brasserie opening in Las Vegas
To be honest, seeing Kylie back at work post-breakup didn't come as a surprise. The girl has quite a reputation for being a workaholic.
Kylie snapped her Sugar Factory experience, which started with her flying from Los Angeles to Las Vegas in a private plane.
Kylie uploads a sexy snap from the night on her Instagram.
Shop Kylie's Stuart Weitzman "Nudist" sandals at Amazon, Shopbop and Zappos.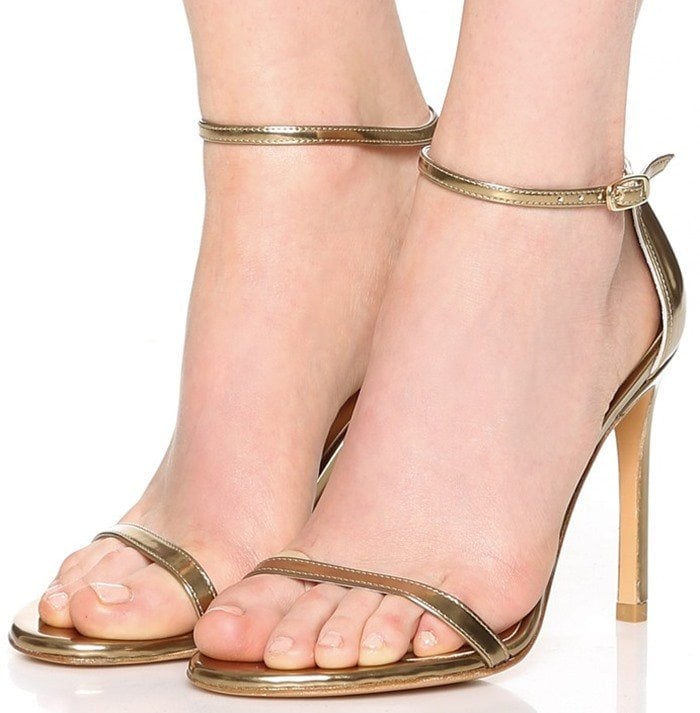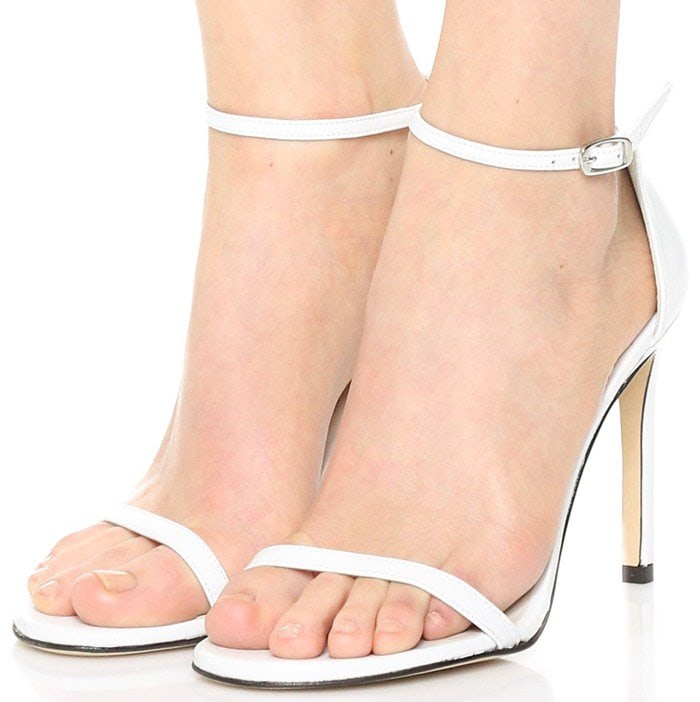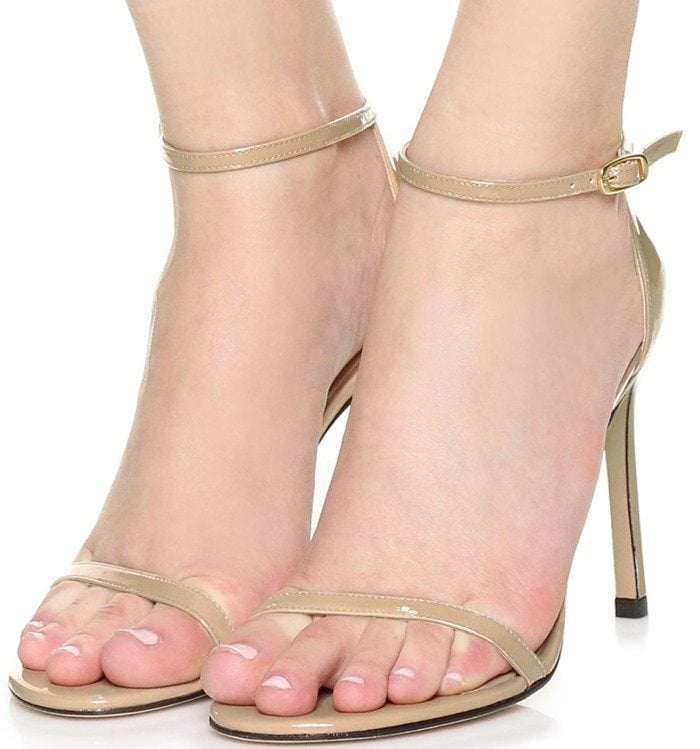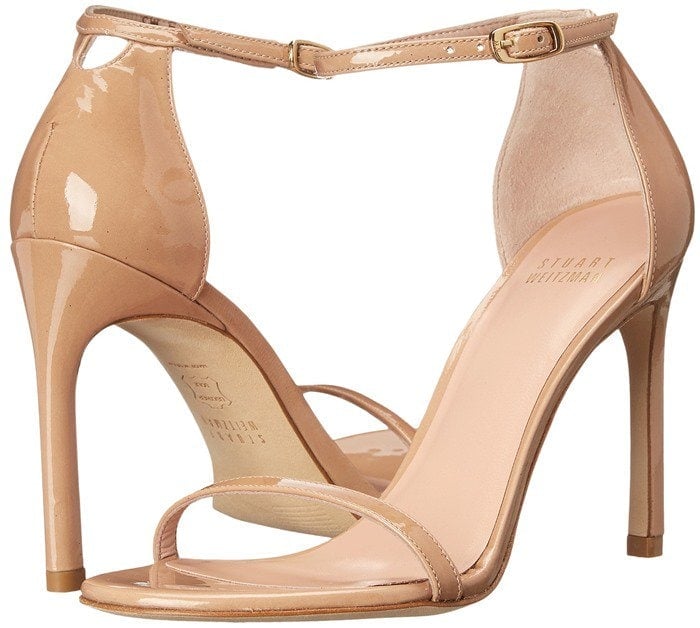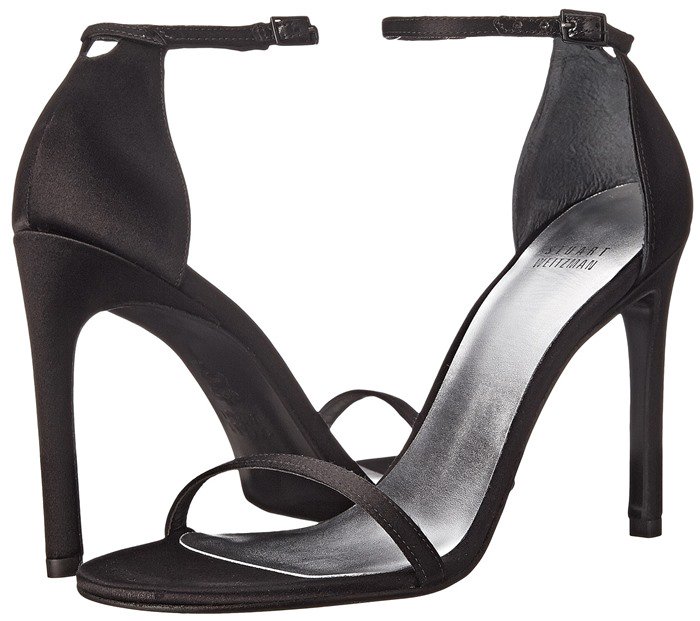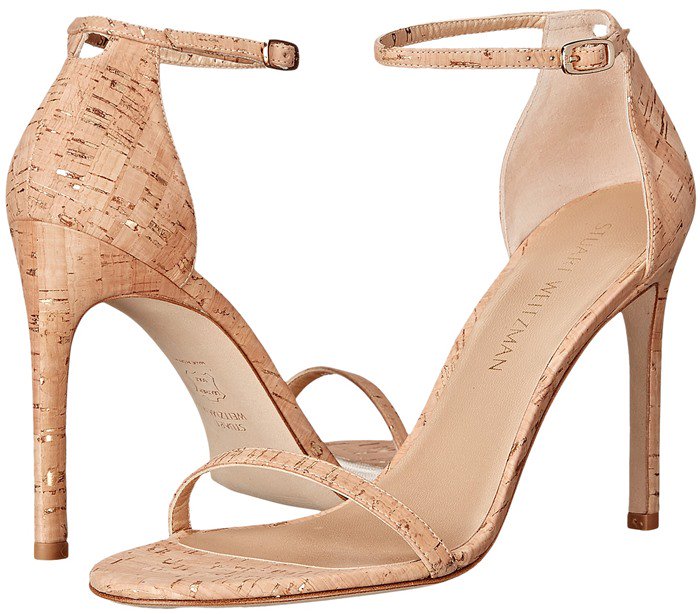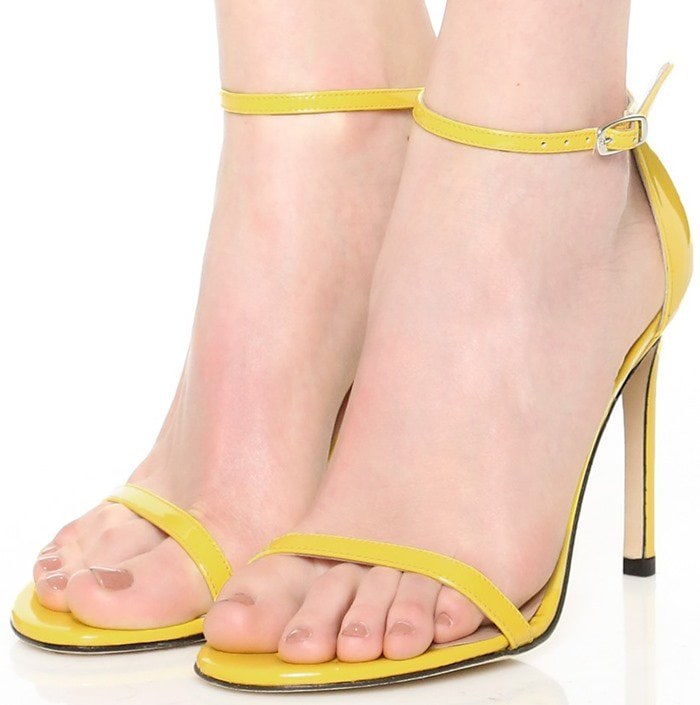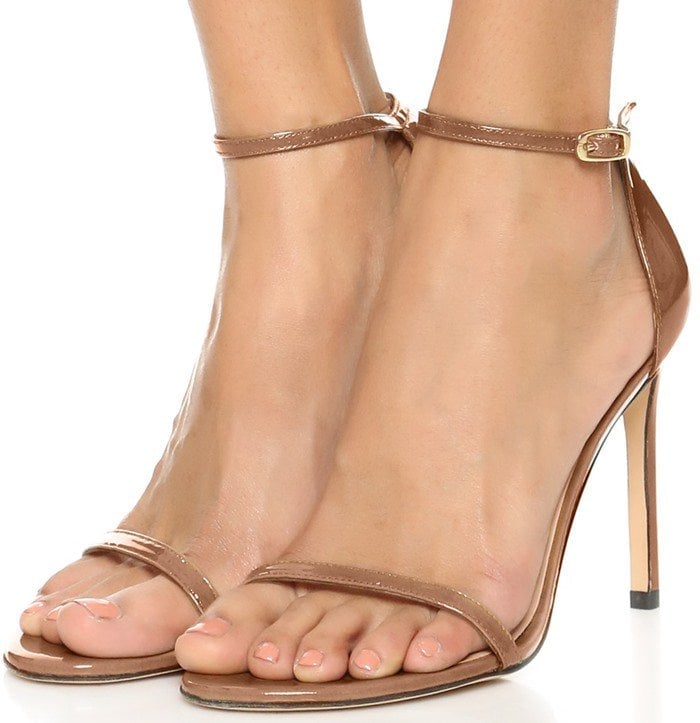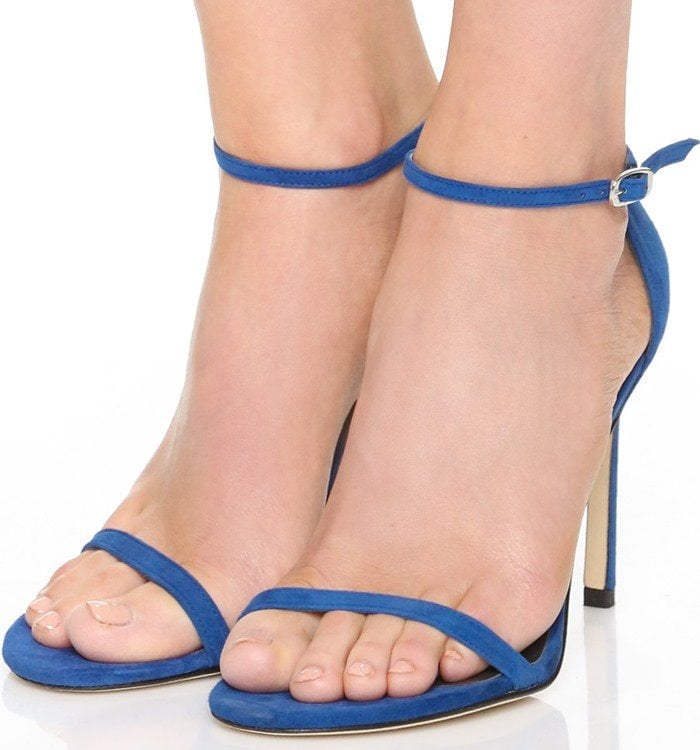 Stuart Weitzman "Nudist" sandals, $172.43 – $435
Credit: Kylie Jenner's Instagram / DJDM / Judy Eddy / WENN