It looks like Kourtney Kardashian is going about life as usual, despite news about Lamar Odom slipping into a substance abuse-caused coma.
On the day of the incident, Kourtney was spotted taking Kardashian kids Penelope Disick and North West to ballet class.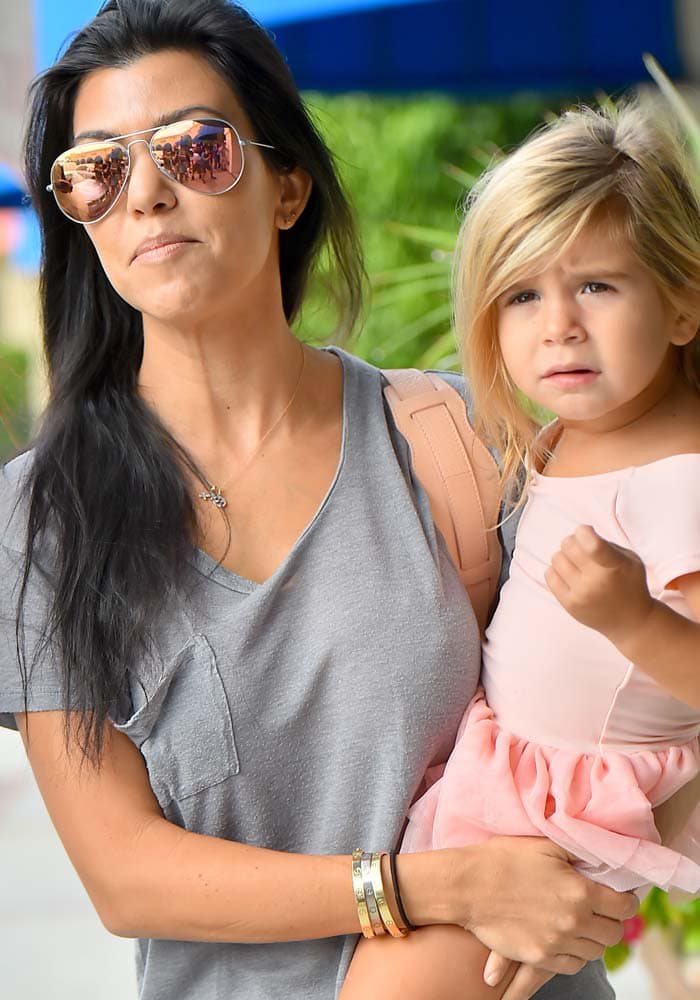 Kourtney Kardashian takes Penelope Disick to ballet class in Encino on October 14, 2015
It was not clear whether Kourtney had already heard the news as she came to pick the children up.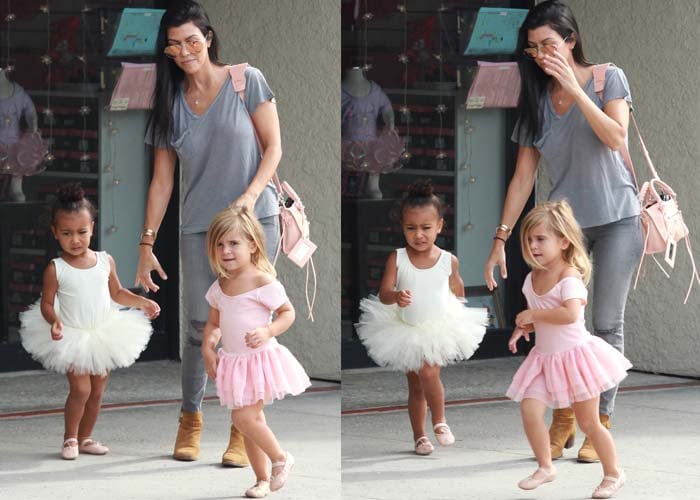 Kourtney Kardashian corrals North West and Penelope Disick for a ballet class
The paparazzi kept trying to get a reaction from the Kardashian sister, asking whether she already knew and if her sister Khloé — who is still legally married to Lamar — was devastated by the news.
Kourtney wore a gray top and skinny jeans from J Brand with raw cuffs and shredded holes as she picked the children up.
Kourtney Kardashian wears Saint Laurent boots
The reality television star had authentic Ray-Bans on and held on to Penelope's Balenciaga bag. Kourtney wore the "Wyatt" boots from Saint Laurent.
Kourtney Kardashian wears a pair of J Brand jeans to pick up her family members
The eldest Kardashian took to her Twitter to pray for her brother-in-law.
It has been reported that Lamar Odom has already woken up from his four-day coma, speaking to his wife and asking to see his kids. The wealthy former NBA star was rushed to a hospital after being found unconscious in a Nevada brothel.
According to People Magazine, he spent $75,000 during his stay for four days at The Love Ranch in Pahrump, Nevada.
Kourtney Kardashian tweets about praying for Lamar Odom
Kourtney's boots are already sold out in brown suede but you can get the black version at Matches Fashion. You may also shop for a similar Saint Laurent boot at Nordstrom, Ssense, and Farfetch.
Saint Laurent Wyatt Ankle Boots, $785 – $995
Black Saint Laurent Wyatt Ankle Boots, $785 – $995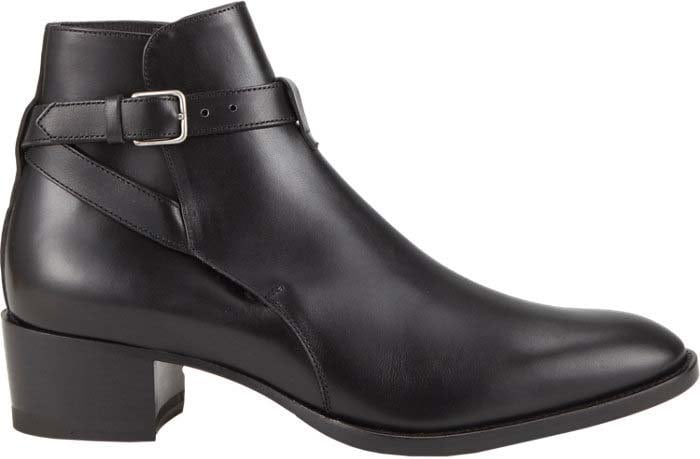 Saint Laurent Blake Jodhpur Boots, $785 – $995
Credit: WENN